Instant Pot Frozen Vegetables make for an easy, delicious, and healthy side dish! Ready in no time, it is so easy to steam frozen peas, carrots, corn, green beans, broccoli, cauliflower, and more using your Instant Pot.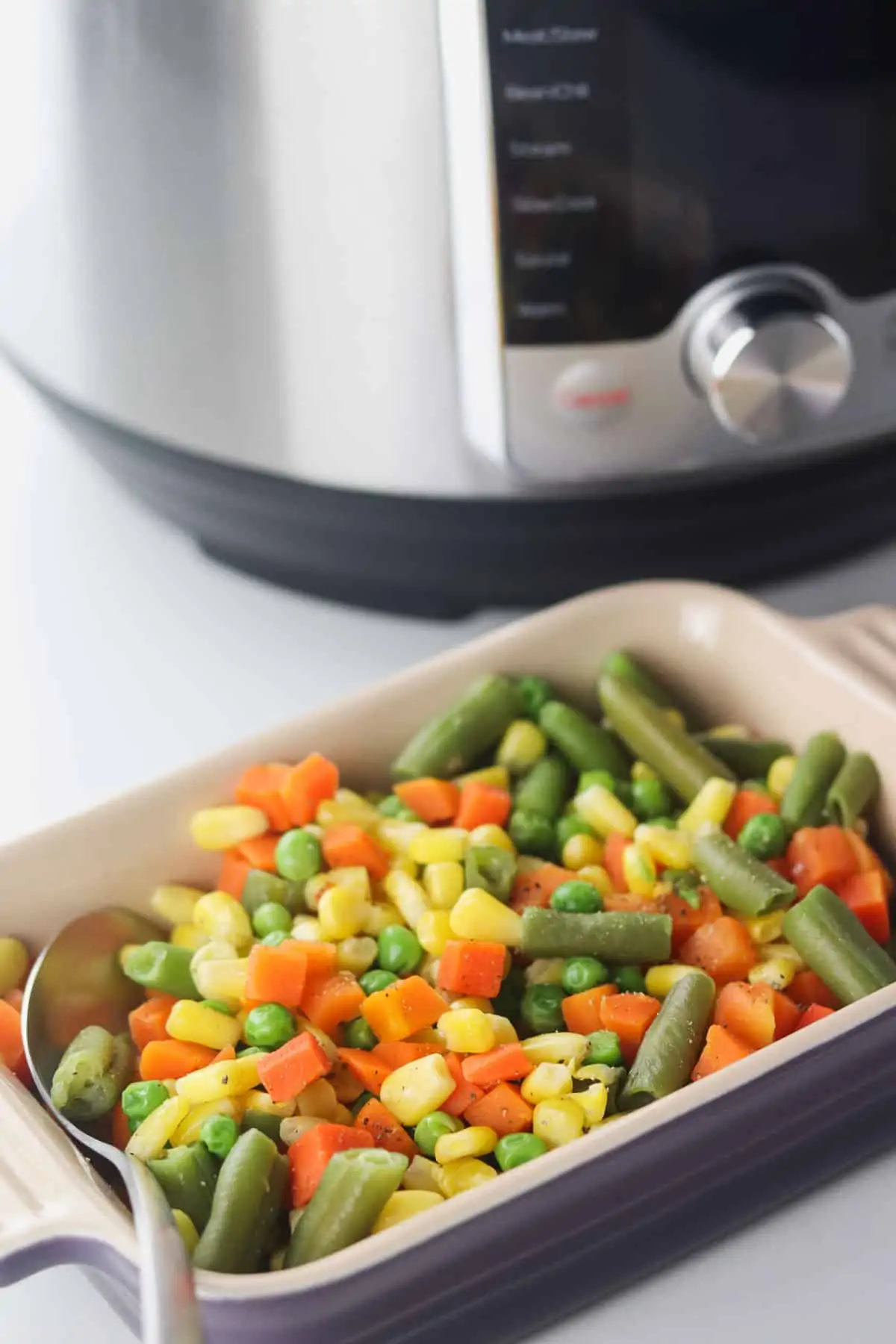 If you've never tried cooking frozen vegetables in your Instant Pot before, now is the time! Ditch the chewy microwave texture and instead get perfectly steamed vegetables in the Instant Pot. Trust me, the texture is SO much better using the Instant Pot.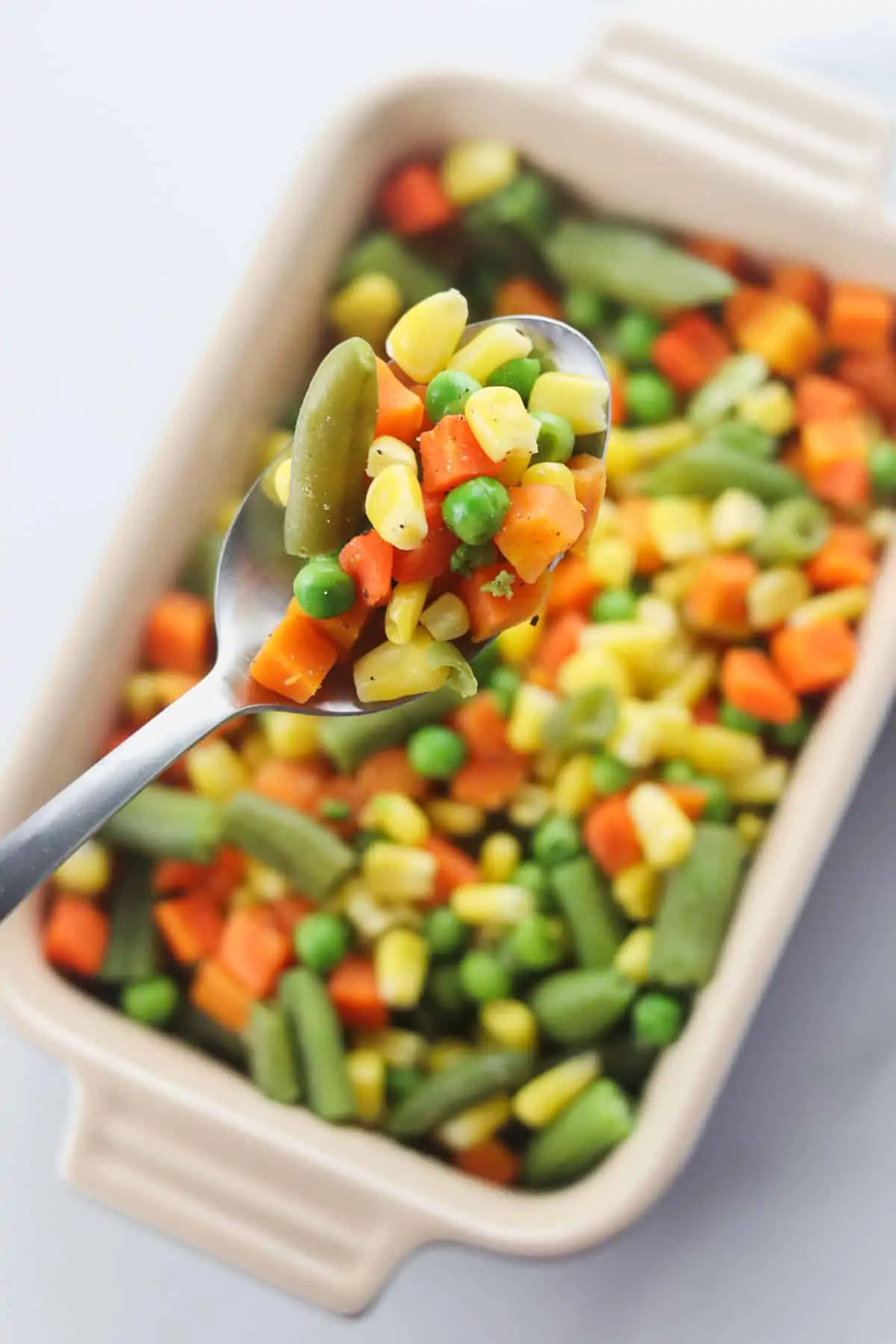 Whenever I'm making a low-calorie dinner, frozen veggies make for an extremely easy side dish. I enjoy having these with main dishes such as Air Fryer Italian Chicken Breast or Rotisserie Chicken Bites.
Jump to:
Ingredients
You will need:
One bag of frozen vegetables (any type of veggie, and any size bag - as long as it fits in your steamer basket)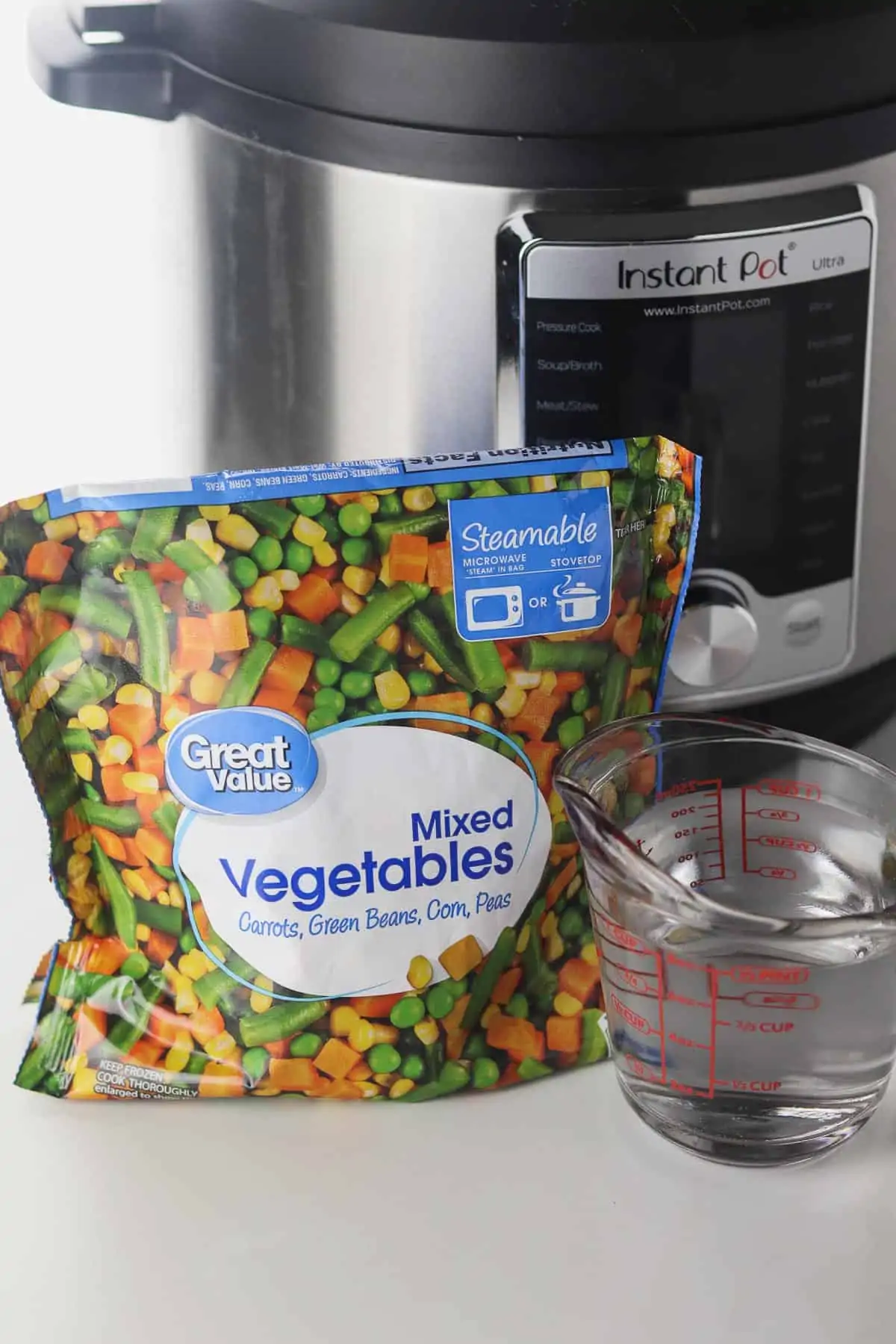 You can use any type of frozen vegetable. I usually make mixed vegetables. To give you some ideas, you can try:
Mixed veggies
Green Beans
Peas
Corn
Brocolli
Cauliflower
Carrots
Zucchini
Butternut Squash
Cubed Sweet Potato
Instructions
First, add one cup of water to the bottom of your Instant Pot. The water is essential to creating the pressure needed inside the Instant Pot.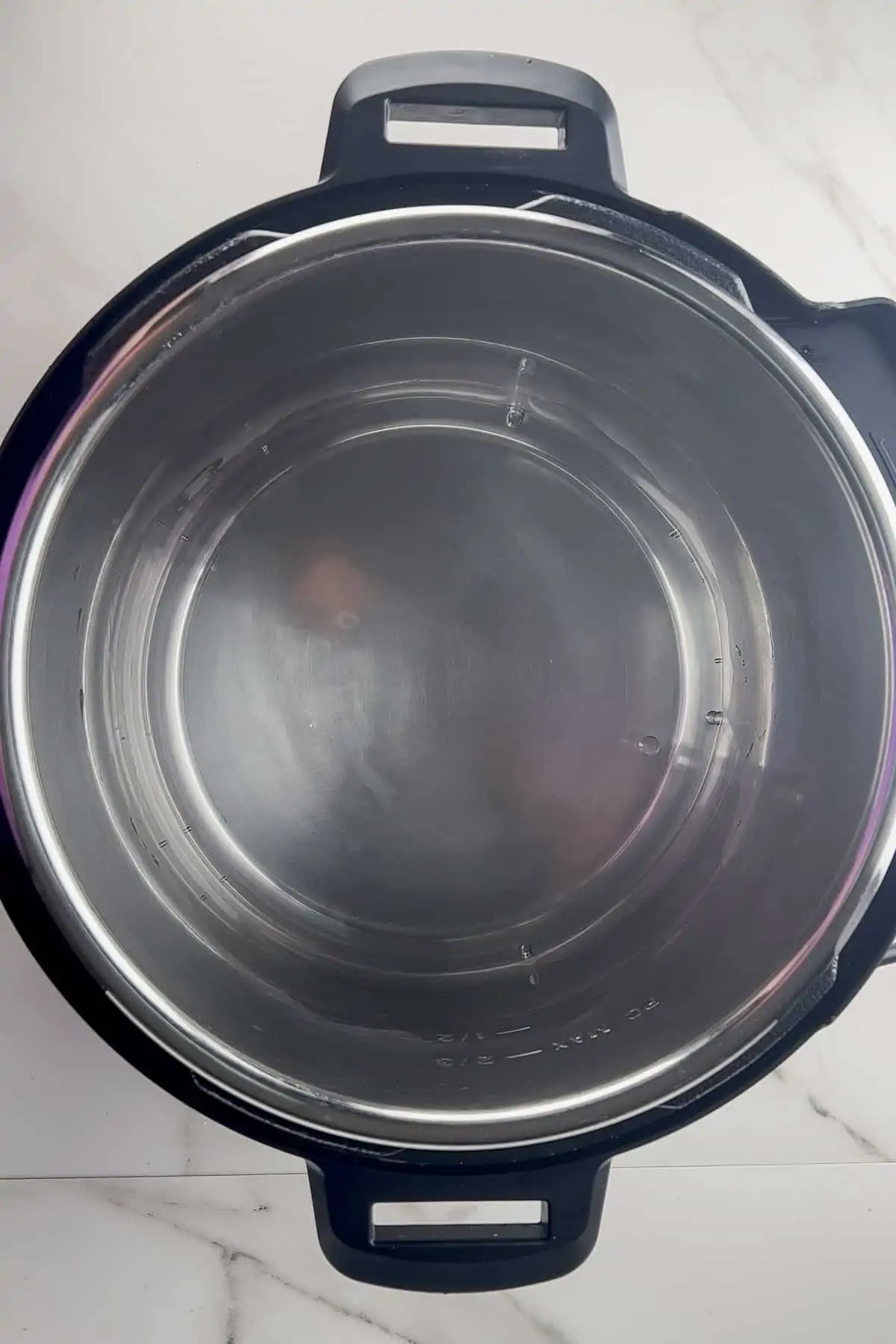 Next, put your steamer basket in the Instant Pot. This should elevate the vegetables where they are not touching the water. Dump the frozen vegetables into the steamer basket.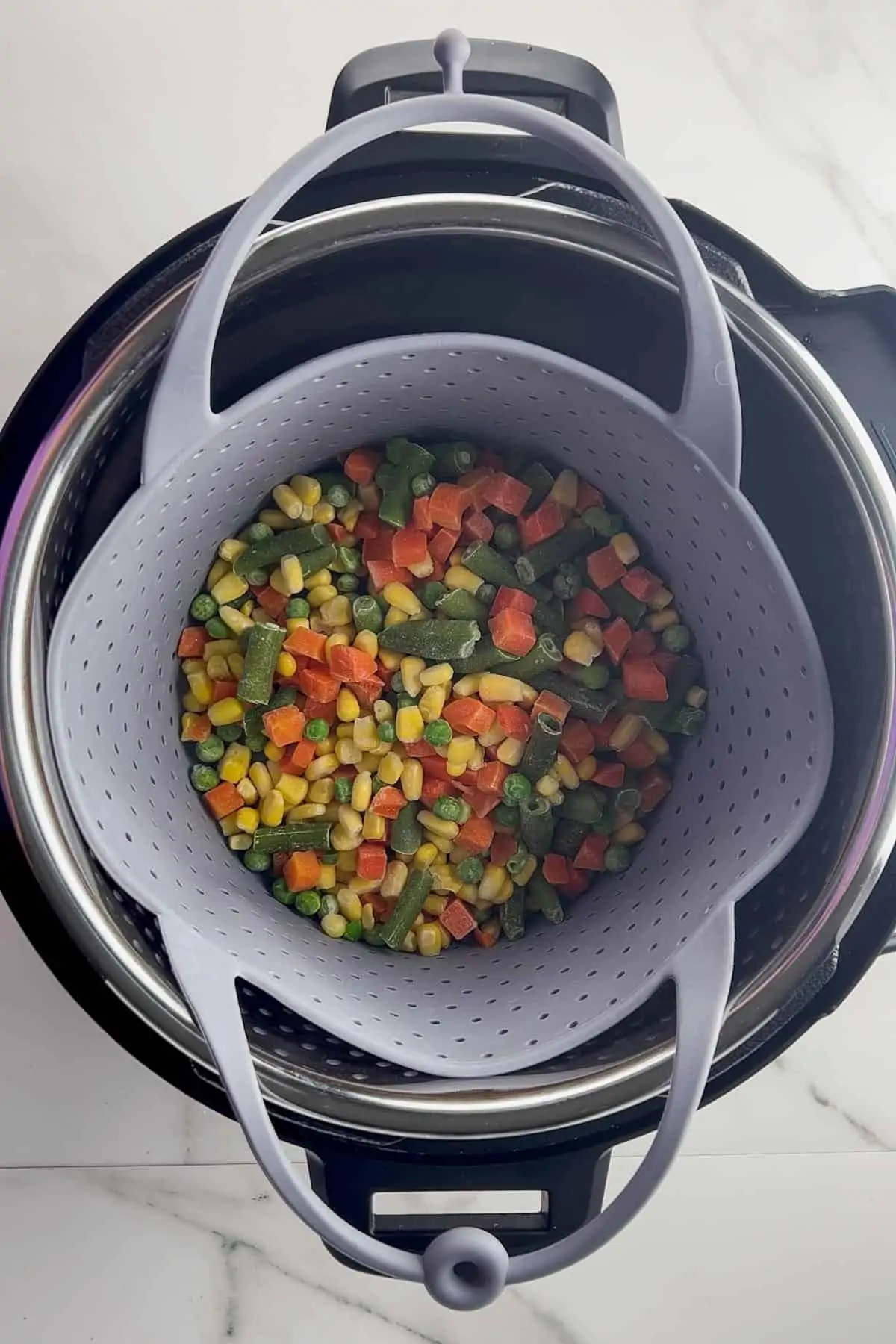 Put the lid on and set the Instant Pot cook time to 0 minutes high pressure. Yes, you read that right, 0 minutes! This means that the Instant Pot will reach pressure and then immediately beep that it is done.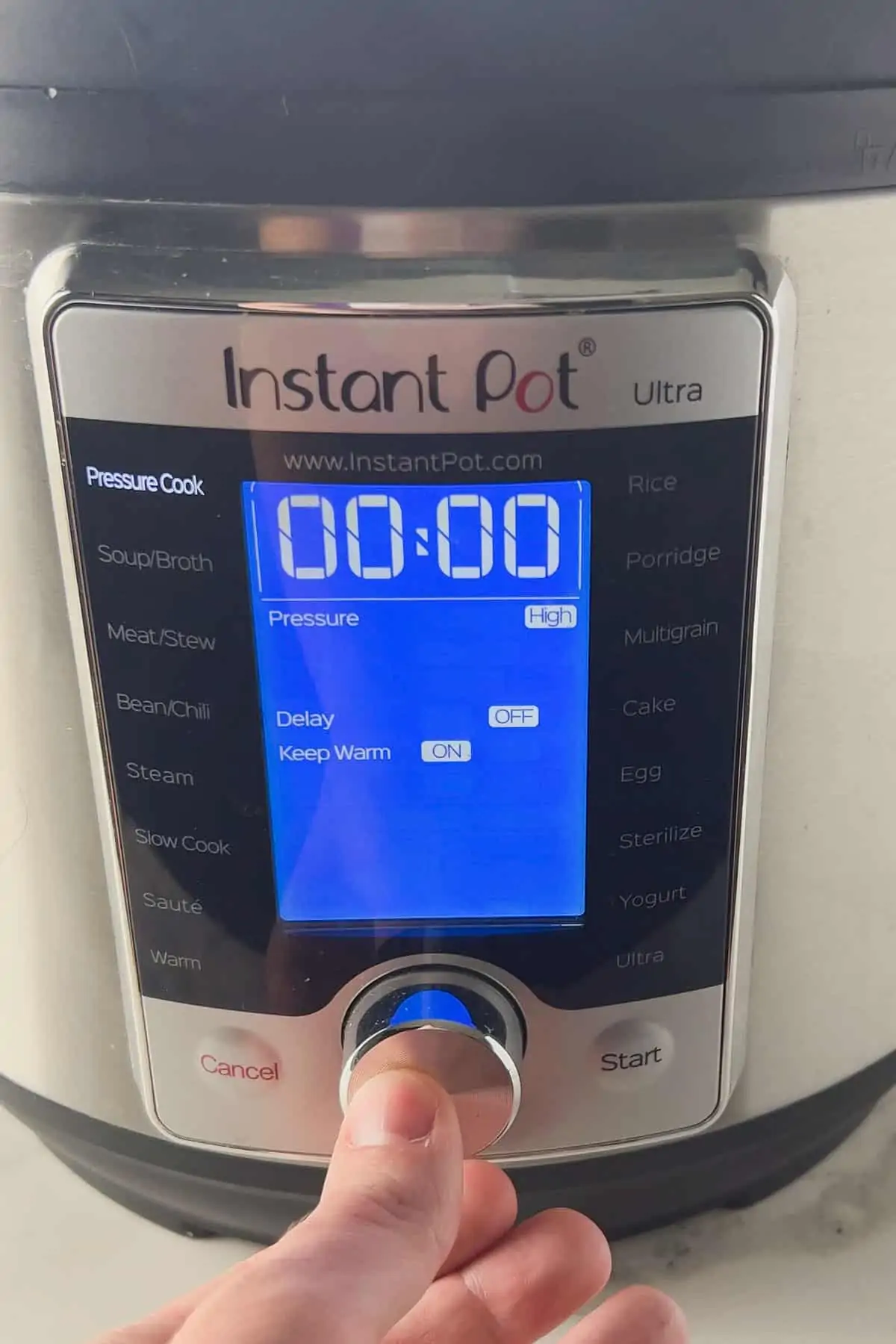 As soon as your Instant Pot reaches pressure and beeps, immediately quick release and let out the steam. Open the lid, season the veggies, and serve!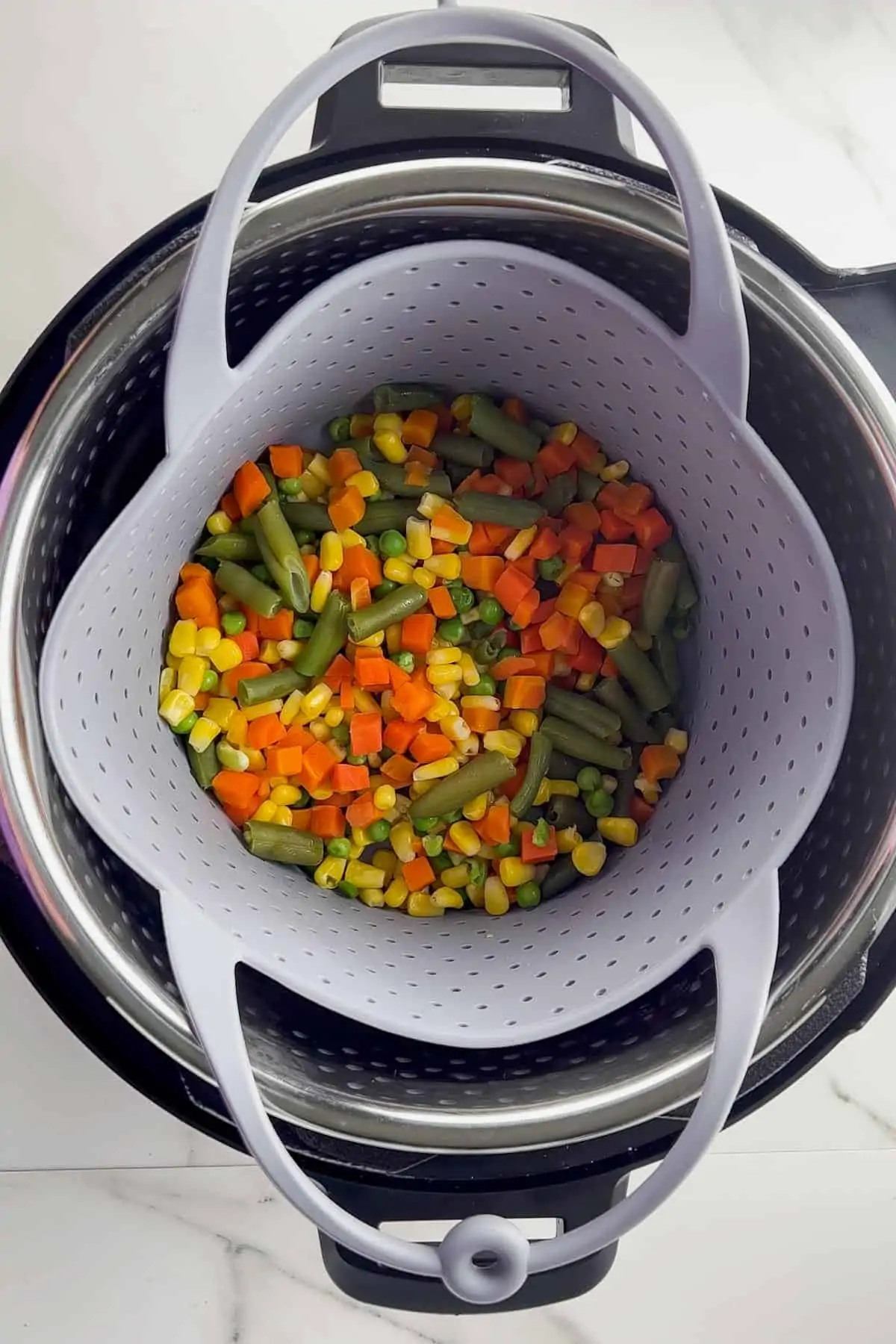 Equipment
Essential equipment for this recipe is a steamer basket. I love my silicone steamer basket! But any type of steamer basket (many people have metal steamer baskets) will work. Make sure your steamer basket elevates your vegetables out of the water.
Top Tips
Doubling the Recipe - You can cook multiple bags of frozen veggies at once, as long as you don't overfill your steamer basket. You should be able to cook 2-3 bags at the same time if you'd like.
For extra-tender frozen veggies, do a 1 minute cook time instead of 0 minutes
If veggies aren't tender enough, put the lid back on top of the Instant Pot and let it sit for an additional 2-3 minutes. The reaming steam inside will continue cooking the vegetables.
You must use a steamer basket for the vegetables to be properly steamed. If you don't have one yet, check out this silicone steamer basket (my favorite!)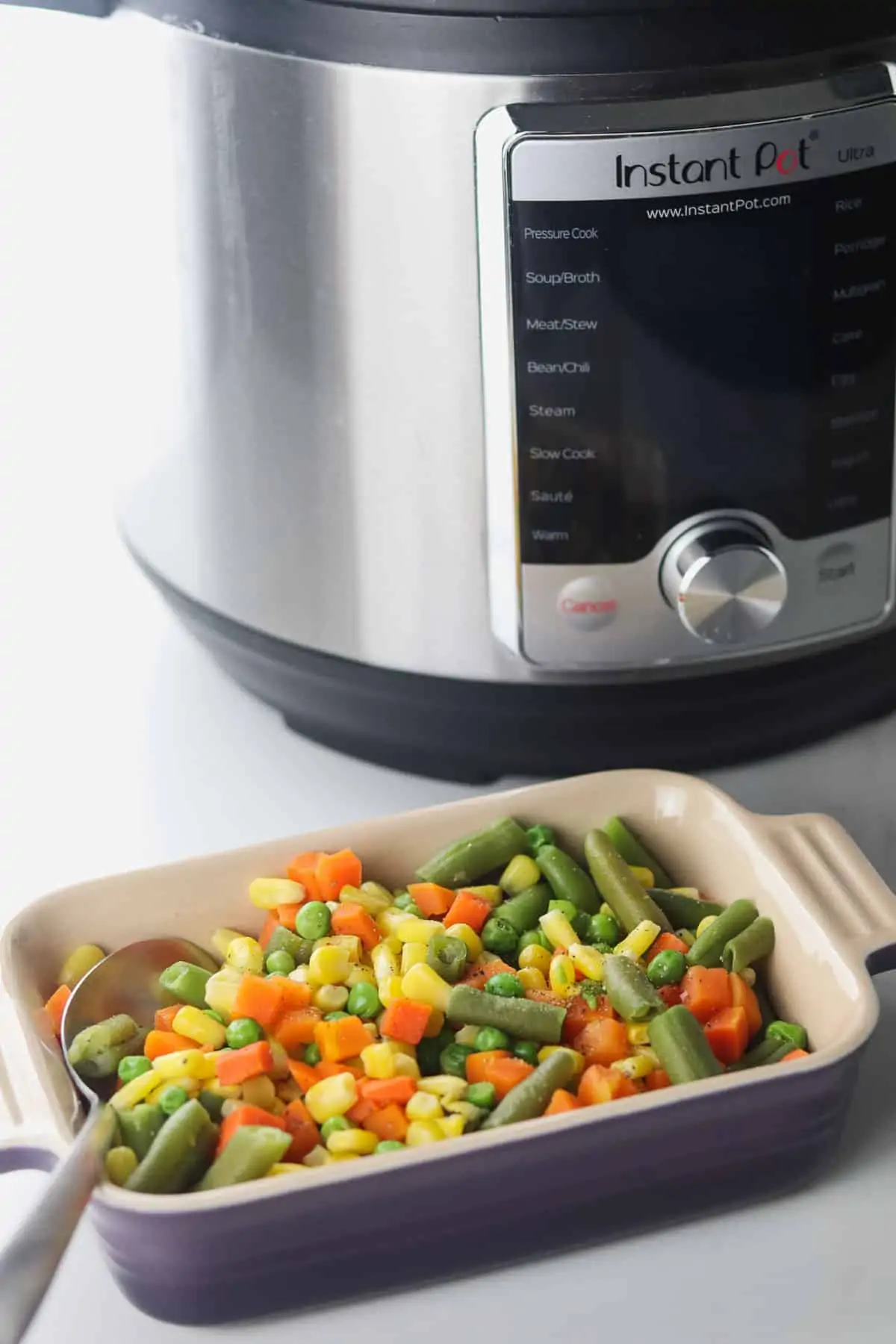 How to Season
My favorite way to enjoy frozen mixed vegetables is with a dash of olive oil and some salt and pepper. Seasoning blends are also a great option to add a lot of flavor. I love adding garlic salt or seasoned salt to my vegetables.
Storage
Cooked vegetables can be stored in an airtight container in the refrigerator for 3-4 days. You can reheat them in the microwave, although they are best when eaten straight out of the Instant Pot.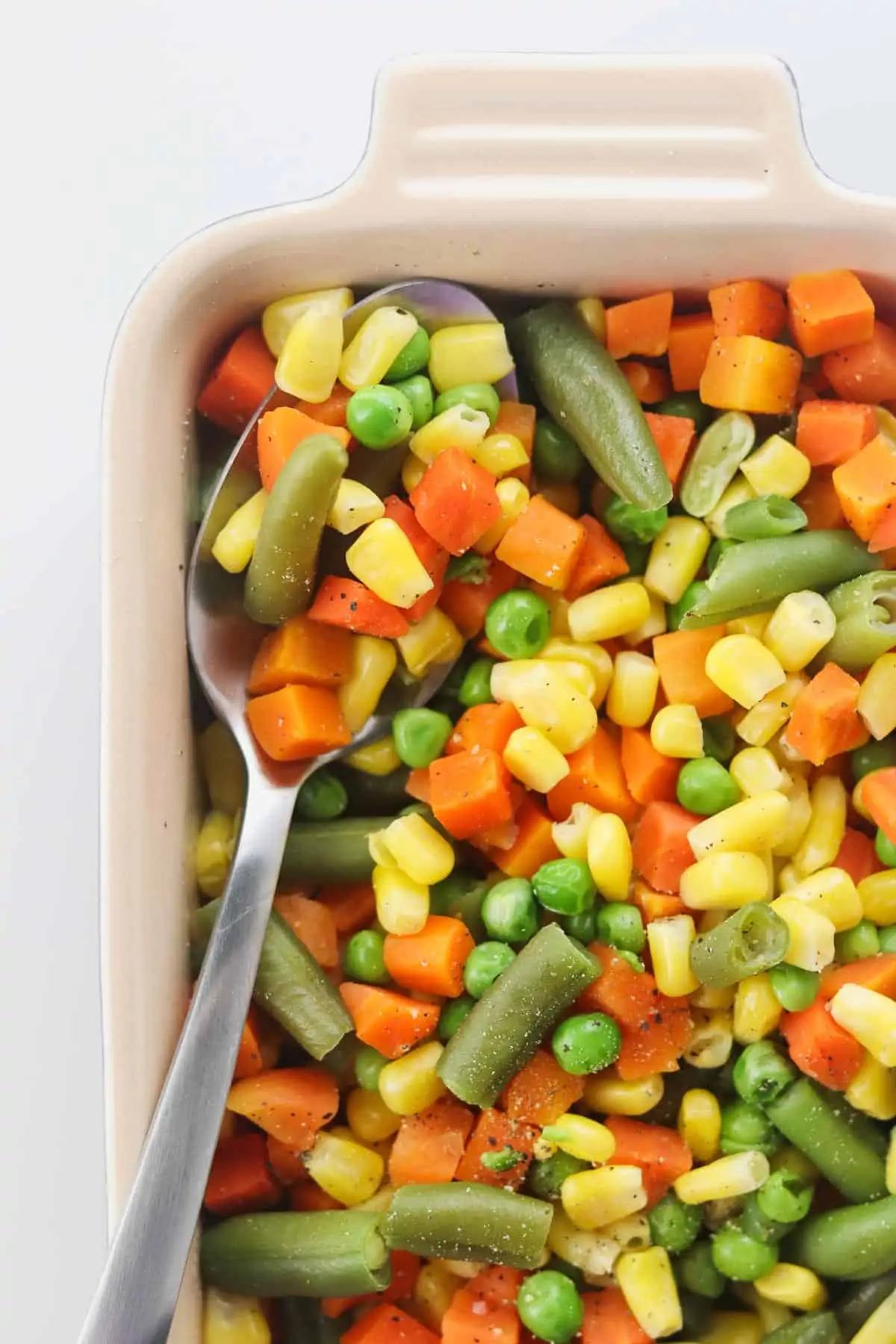 Calories & Serving Size
The exact calorie count will depend on what kind of vegetables you use. For the bag of mixed veggies that I used (peas, corn, carrots, and green beans), there are 50 calories in each serving of ⅔ cup. If you add any butter or olive oil, that will add a few more calories.
Related Recipes
If you liked this recipe, check out these other vegetable sides: