This easy pumpkin fluff recipe is the perfect healthy sweet treat for fall! Made with light ingredients, you won't have to feel guilty about this indulgent dessert.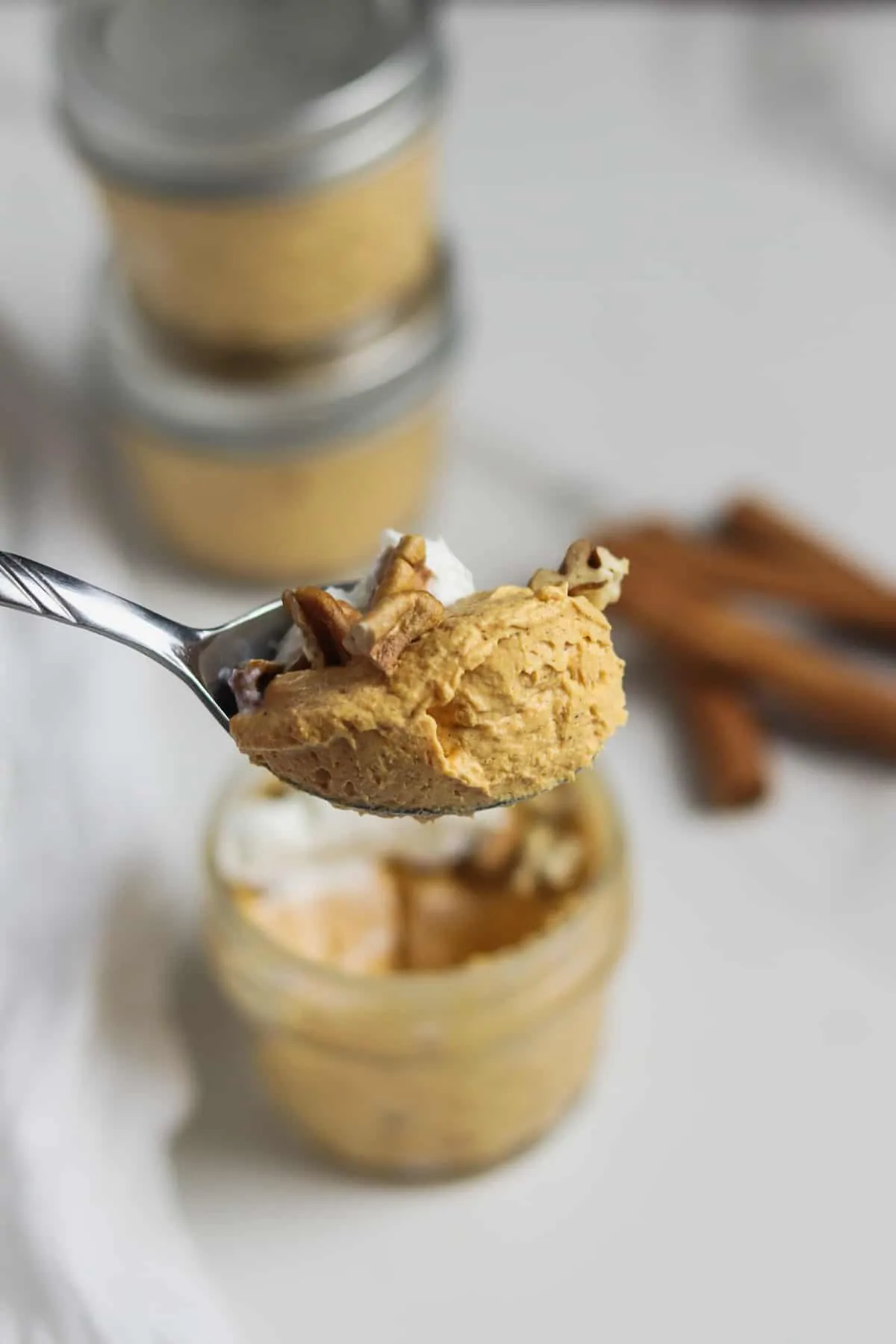 As the weather turns cooler, I always start to crave all things pumpkin spice! While most pumpkin desserts are loaded down in sugar, this skinny pumpkin fluff has all the flavor of pumpkin pie without all of the calories. Each serving has only 75 calories!
With only 5 ingredients, this fluff is also very quick and easy to make! This is a versatile recipe that can be served serval ways - in individual jars, in a large bowl, in a pie crust, or as a dip. No matter how you serve it up, it's sure to please a crowd!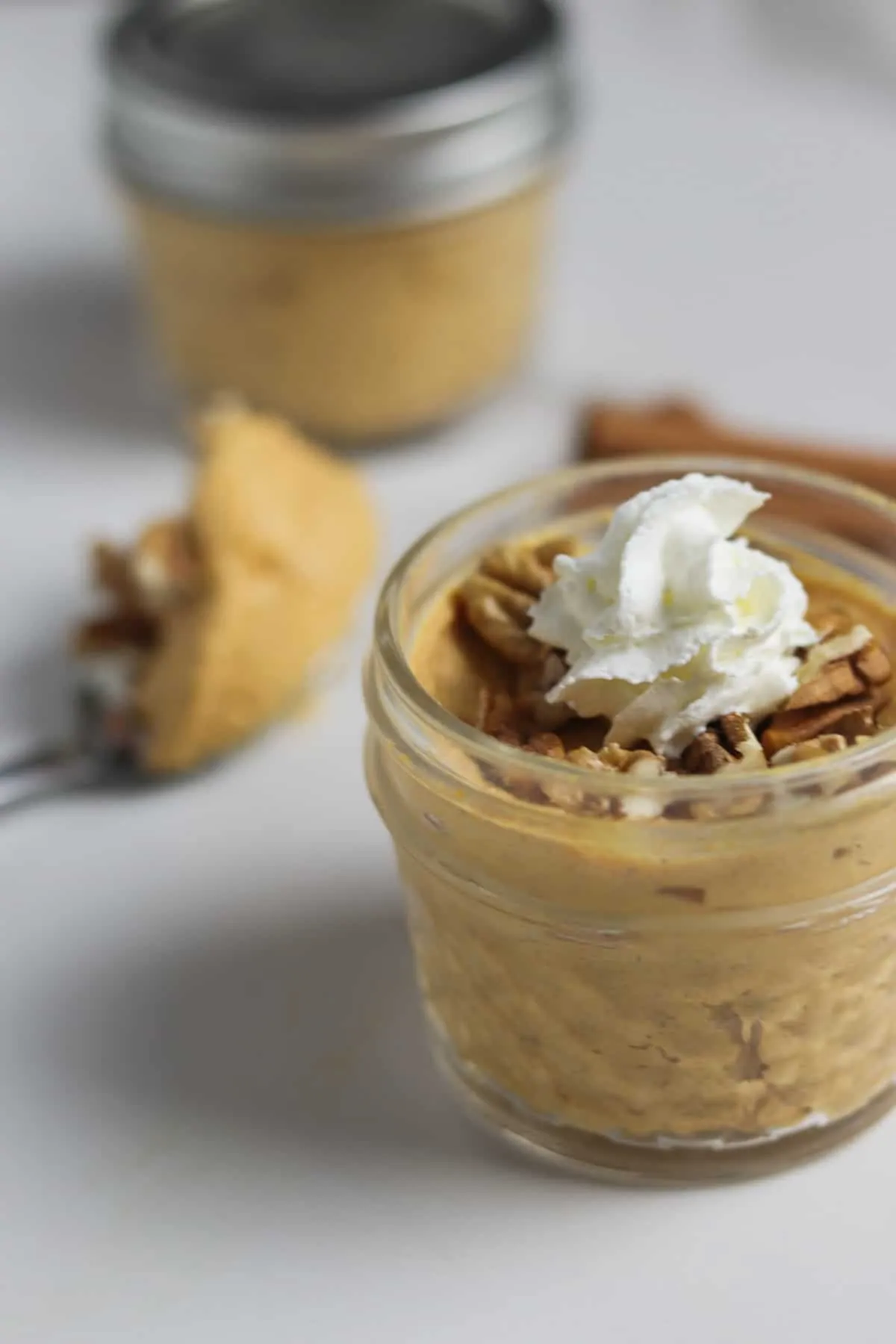 Jump to:
Ingredients
You will need:
1 can pumpkin puree (15 oz)
1 box sugar-free instant vanilla pudding mix (1 oz)
2 teaspoons pumpkin pie spice
1 teaspoon vanilla extract
1 container sugar-free Cool Whip, thawed (8 oz)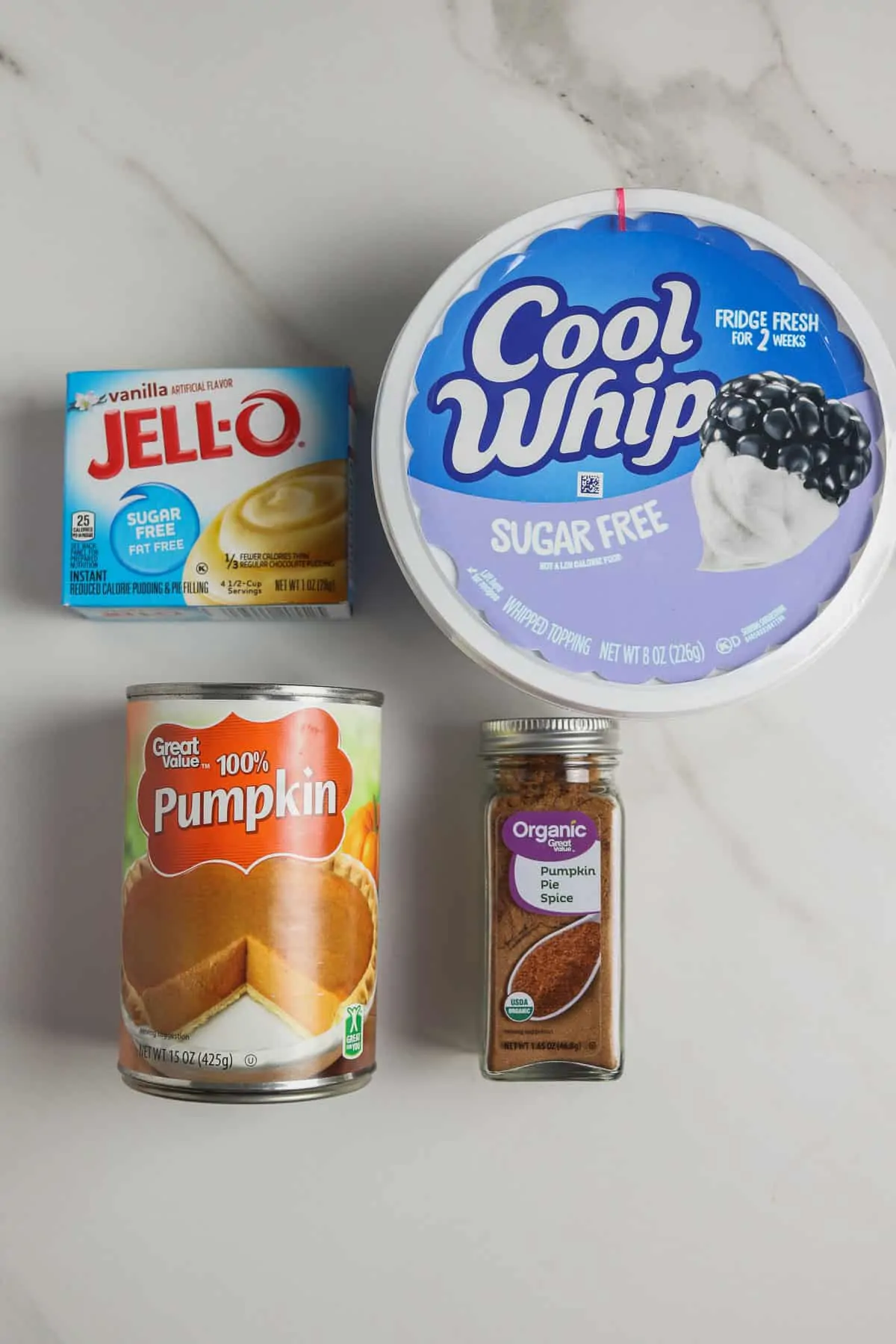 Substitutions
Pumpkin Puree - if you don't want to use canned pumpkin puree, you can make your own homemade pumpkin puree.
Sugar-Free Vanilla Pudding Mix - any variety of instant pudding mix (regular or sugar-free) will work for this recipe. My favorite is to use vanilla flavor, but you could also try using chocolate or white chocolate for a slight variation on the recipe. Use the small 4 serving boxes of pudding.
Pumpkin Pie Spice - I used premade pumpkin pie spice, but you can also make your own homemade pumpkin pie spice using cinnamon, ginger, cloves, and nutmeg.
Sugar-Free Cool Whip - I don't recommend trying to use anything but cool whip for this recipe, but you could use any variety (regular, light, sugar-free, or fat-free). Store brand whipped topping (found in the freezer section next to the cool whip) is also fine.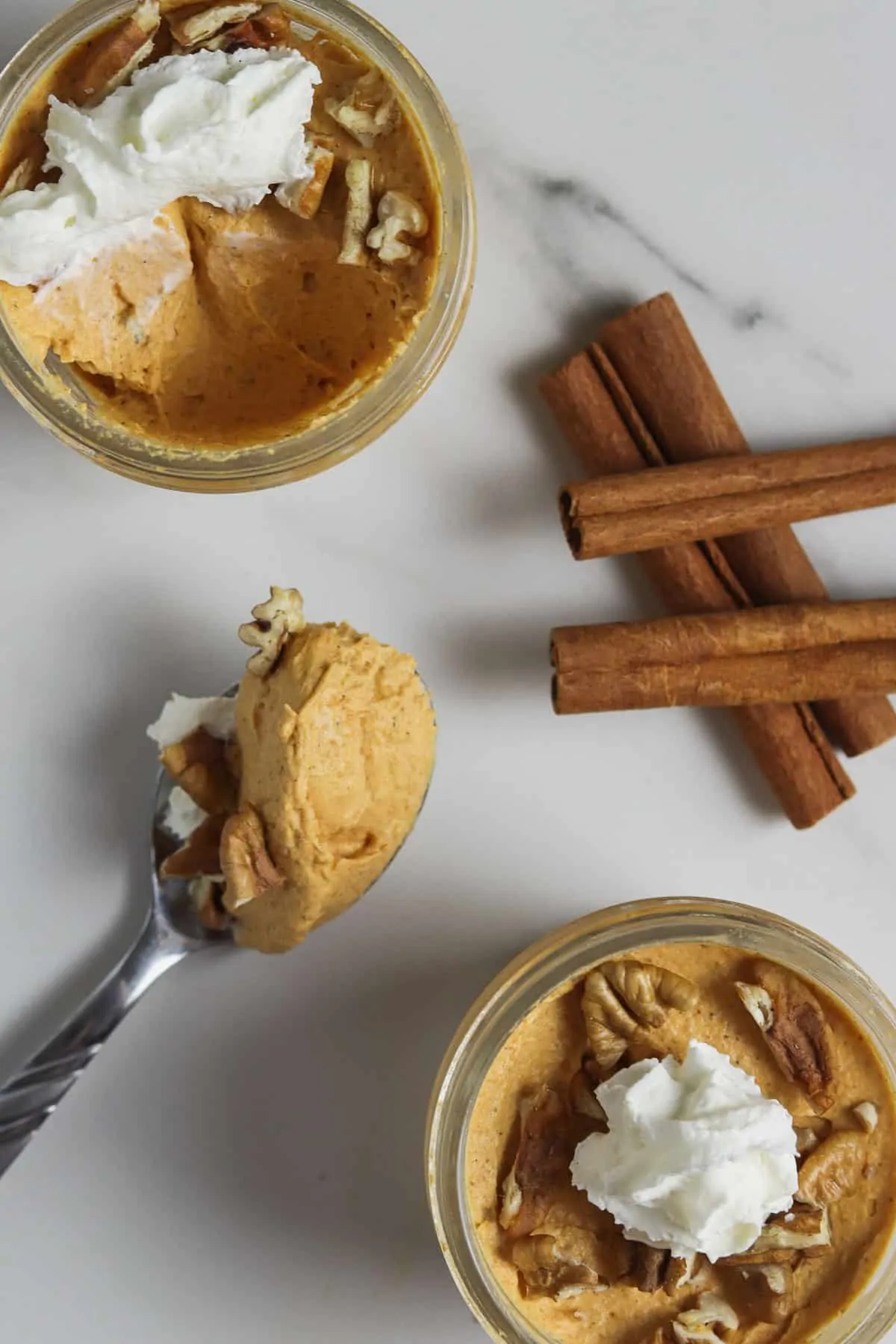 How to Thaw Cool Whip
For this recipe, your cool whip must be completely thawed. The best way to thaw cool whip is to put it in the refrigerator for 4-5 hours, or overnight.
In a pinch, you can also use the defrost setting on your microwave. Microwave for 30 seconds on defrost then stir. Keep microwaving in 15-second increments until the cool whip is softened.
Instructions
In a medium-sized mixing bowl, whisk together the pumpkin puree and pudding mix until smooth.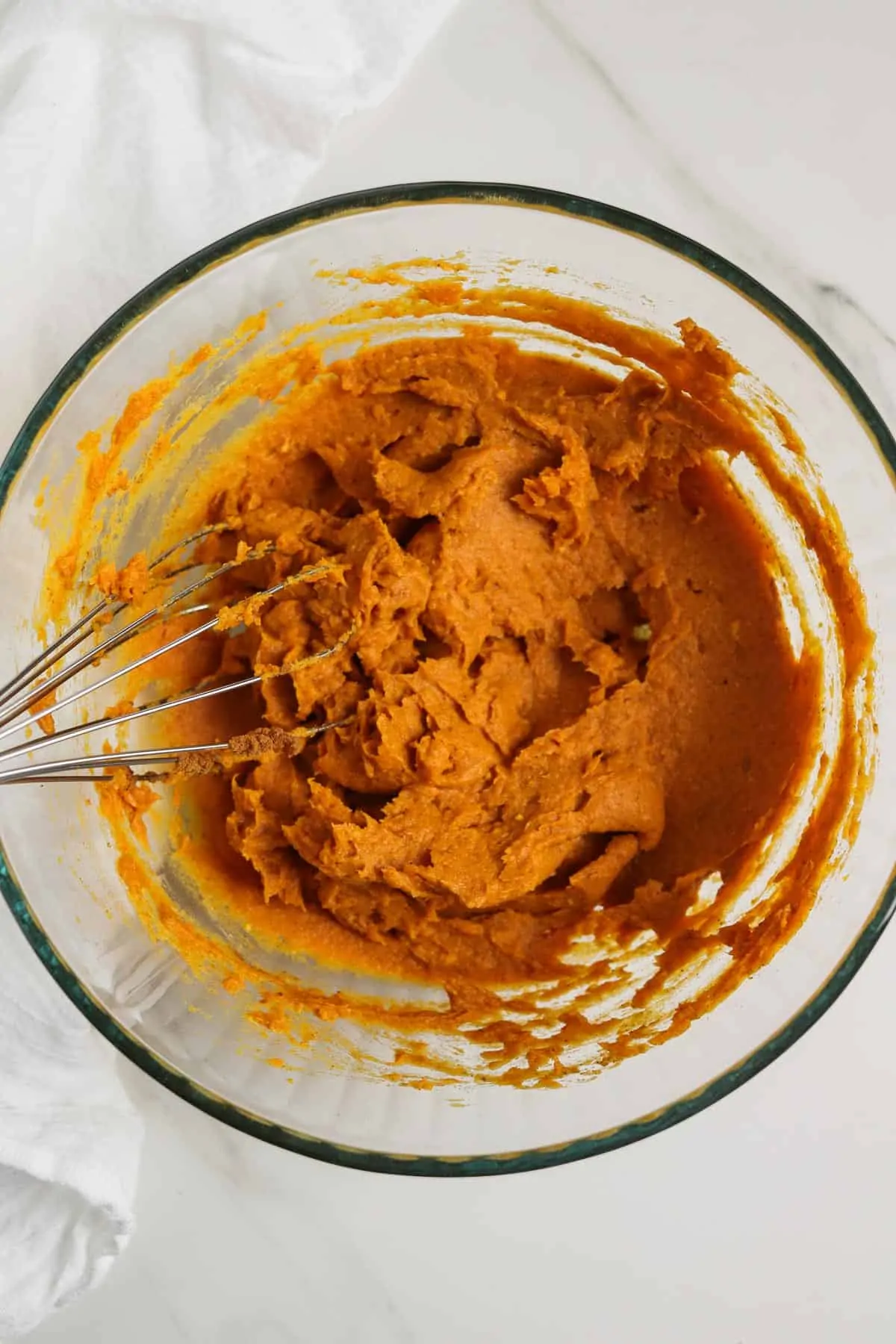 Add the pumpkin pie spice and vanilla extract and stir. Finally, fold in the cool whip until blended into a smooth consistency.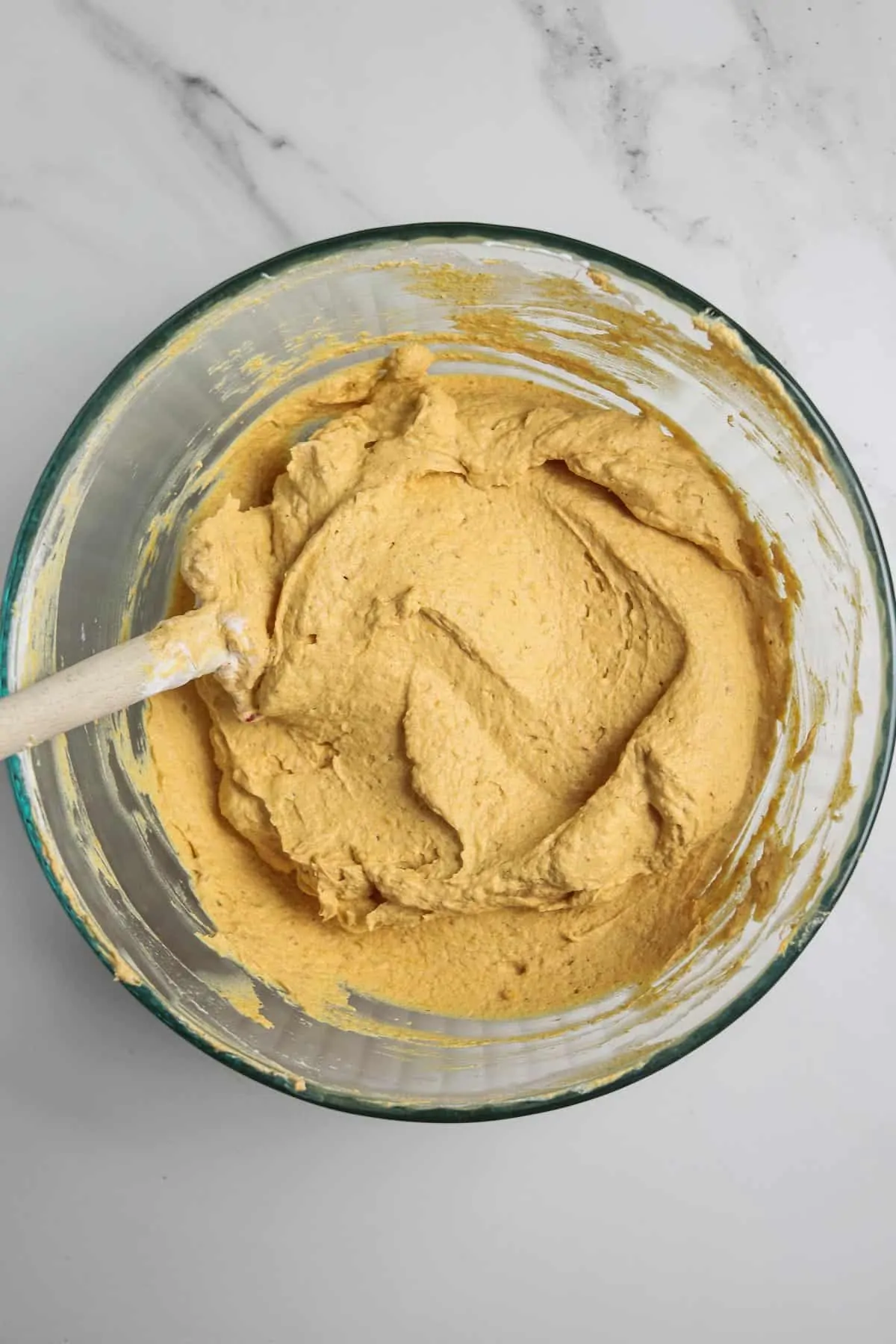 Spoon the pumpkin fluff into individual jars (I use the mason jelly jars) or a larger serving bowl. Cover and refrigerate for at least two hours. Serve chilled and add any toppings as desired.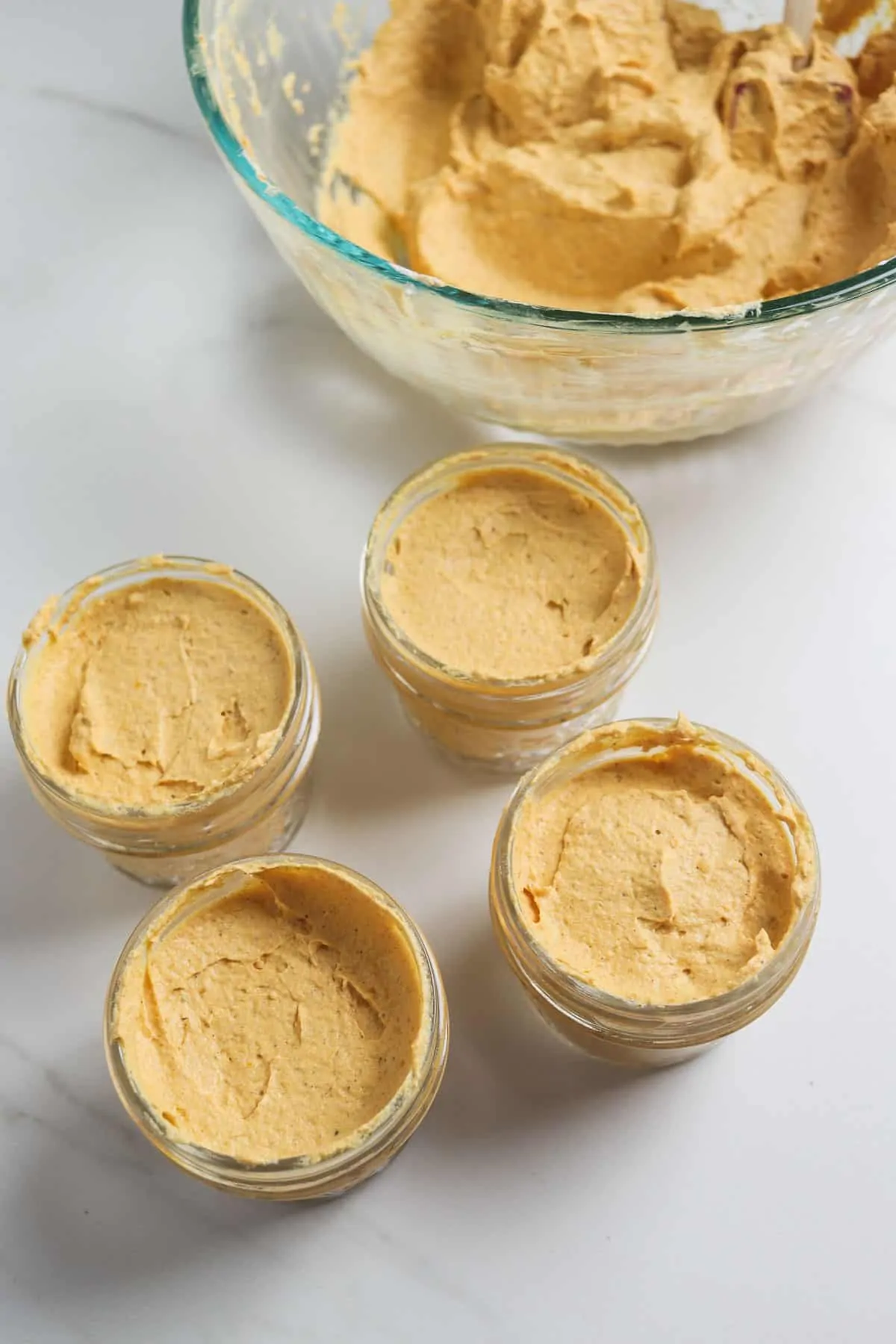 How to Serve
You can make this recipe in small jars or a large bowl. My favorite way to serve it is in the small jars because they create the perfect portion size!
You can even turn this into a pie! Spread it into a pre-made graham cracker crust and refrigerate. Serve the pie chilled and top with whipped cream if desired.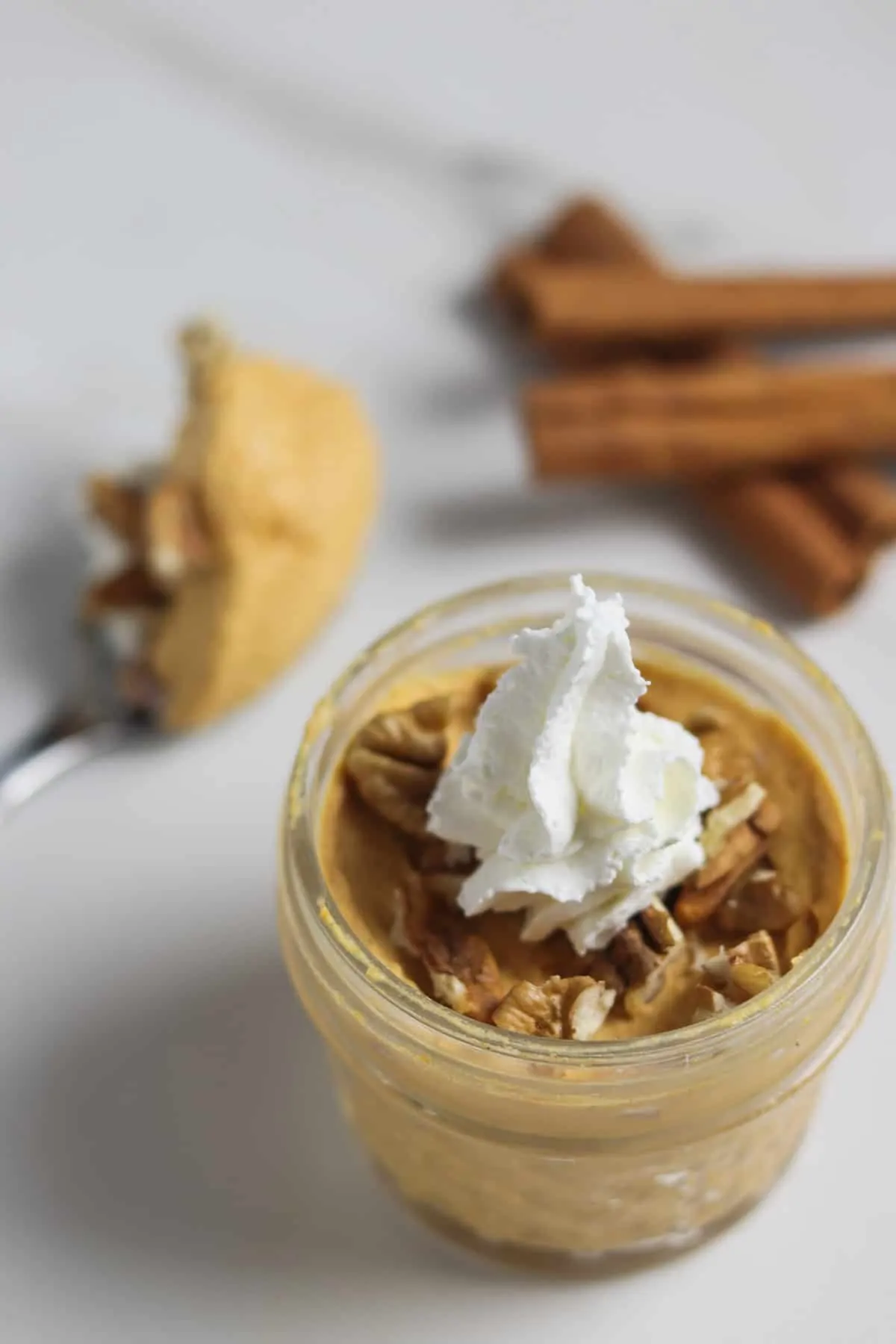 Toppings
This recipe is a great base dessert, and you can dress it up even more with toppings! My favorite toppings are:
Diced pecans
Light or sugar-free whipped cream
Mini chocolate chips
Coconut flakes
Extra sprinkle of cinnamon or pumpkin pie spice
Dippers
You can also use various dippers to eat the fluff instead of just using a spoon! Fruit or low-fat graham crackers are probably my favorites! If you'd like to dip your fluff, try these out:
Low-fat graham crackers
Nilla wafers
Animal crackers
Marshmallows
Pretzels
Apple slices
Grapes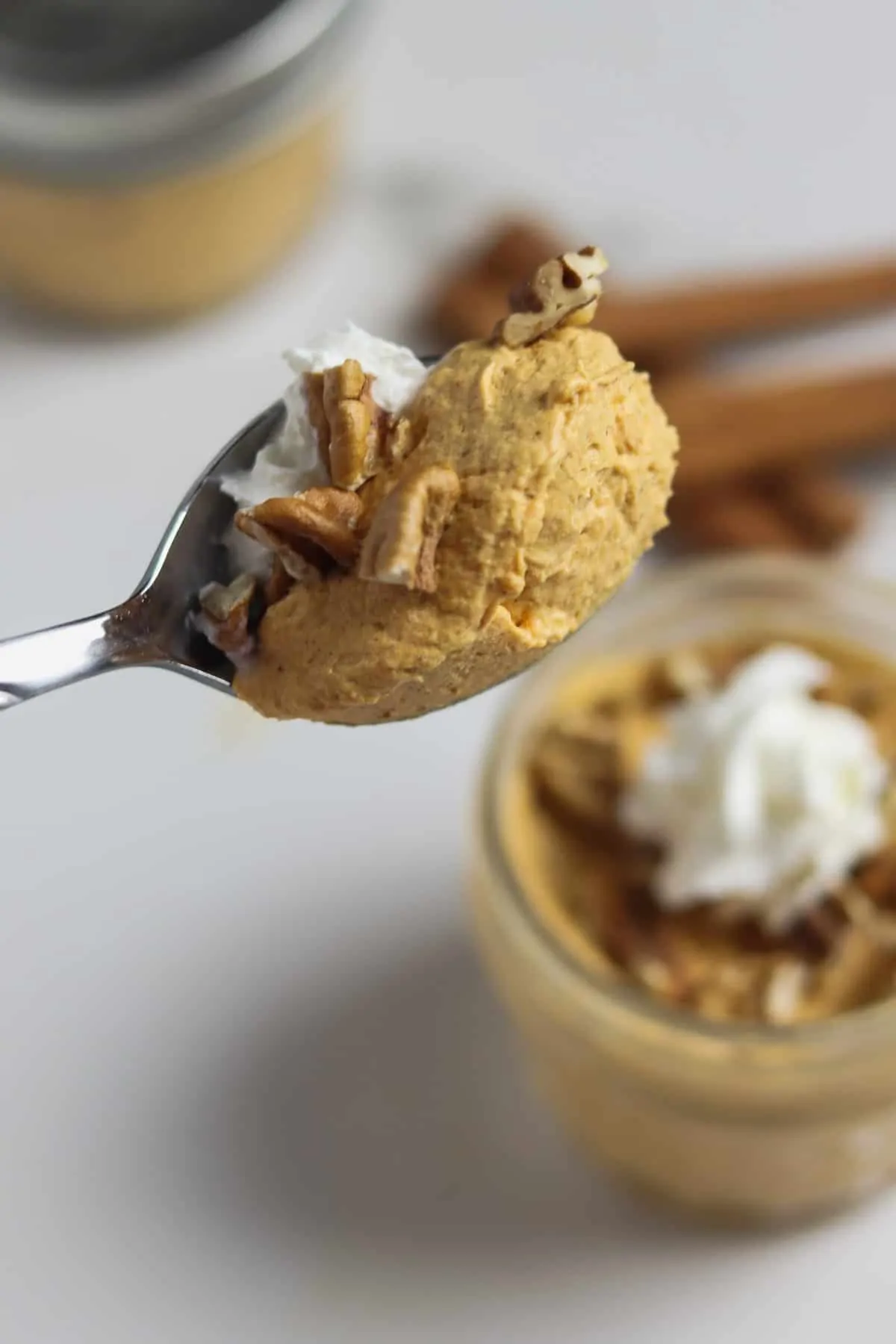 How to Make Ahead
This is a great recipe to make ahead to bring to a party! It will keep well in the refrigerator for 3-4 days. Just be sure to bring it in a small cooler or lunchbox and serve chilled.
Add any toppings just before serving (to make sure they don't get soggy).
Calories Per Serving
If you follow this recipe as written, one serving of ½ cup has about 75 calories. The entire recipe makes 10 servings (about 5 cups total). For a low-calorie topping, add a dollop of fat-free whipped cream.
Recipe