These healthy banana oatmeal cookies are made with only 3 ingredients! With less than 70 calories each, they make the perfect low-calorie dessert, breakfast, or snack!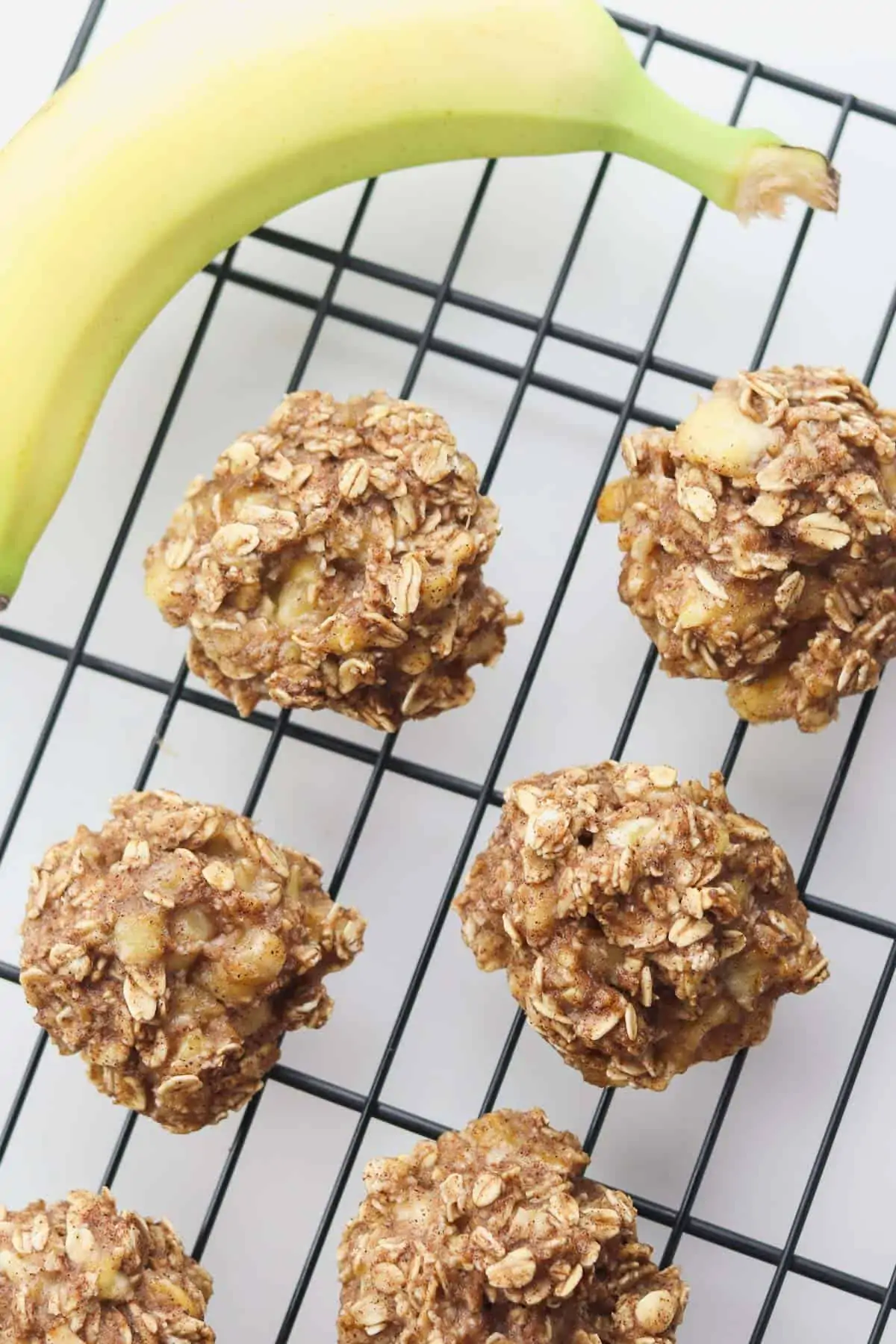 If you have ripe bananas lying around, these are a great way to use them up! The riper the banana, the sweeter these become. With no added sugar or sweeteners, the bananas provide all the sweetness you need for these cookies!
Oatmeal provides the base for this cookie, so you don't need any flour. Finally, the third ingredient is cinnamon for that extra touch of spice!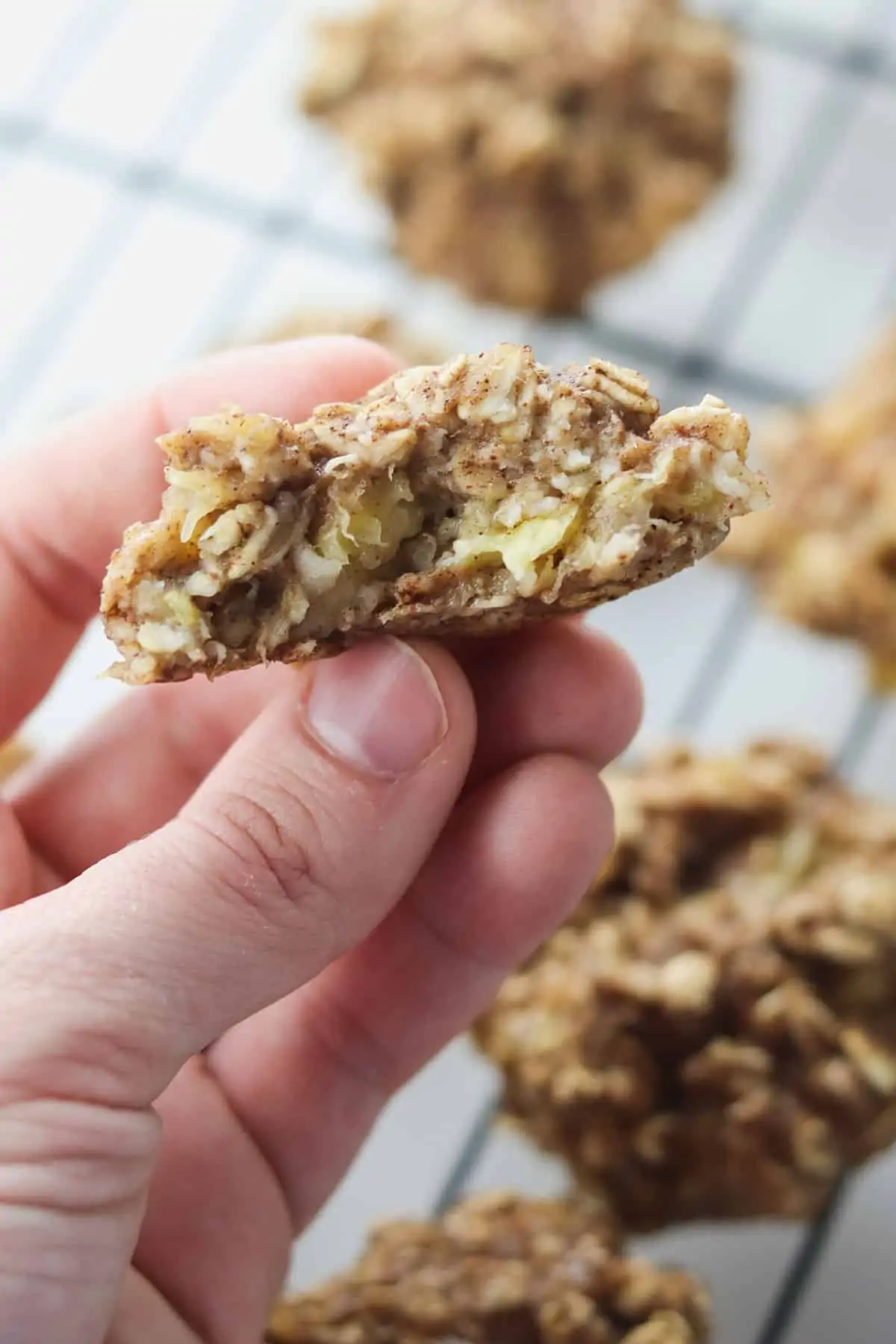 These cookies are soft and moist, with plenty of options to customize with your favorite mix-in ingredient. Give them a try next time you're looking to use up some bananas!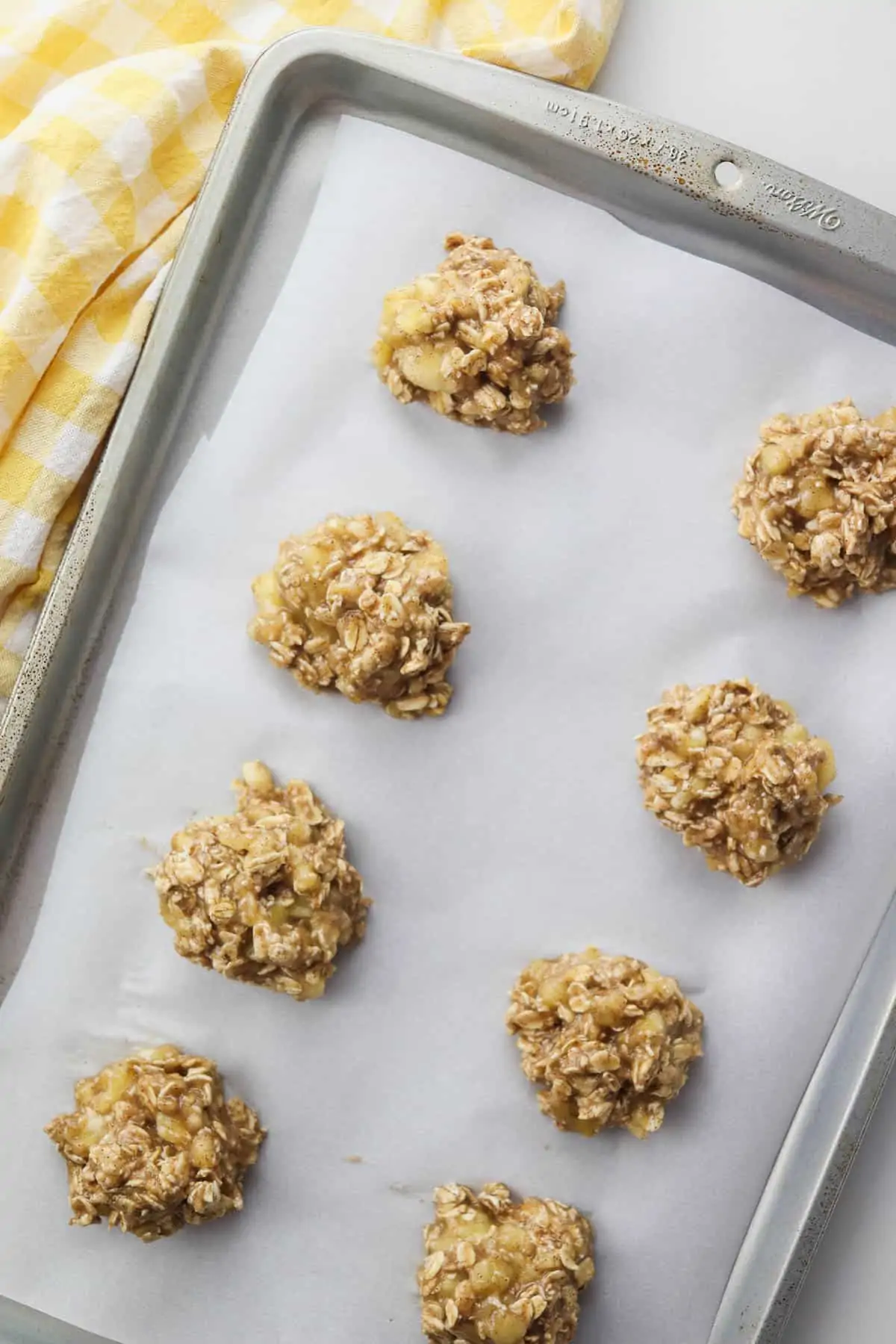 Jump to:
3 Ingredients
You will need:
2 ripe bananas, mashed
1 cup old fashioned oats (not instant oats)
1 teaspoon ground cinnamon, optional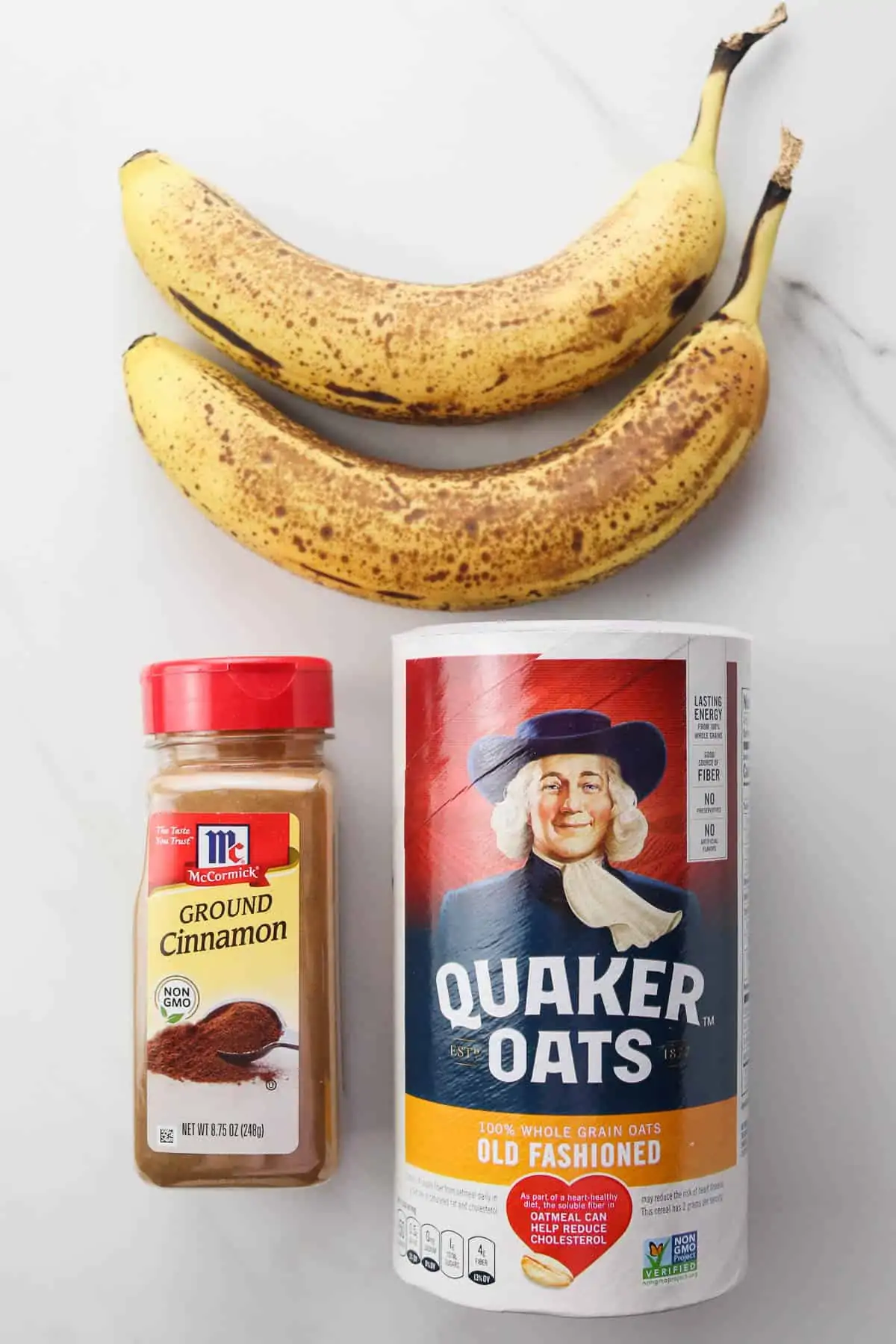 Optional Mix-Ins
If you don't like cinnamon, you can swap it out for your favorite mix-in. As long as you use the bananas and oatmeal, you can add in any extras you want. While cinnamon is my favorite add-in, are some other ideas:
¼ cup peanut butter
¼ cup Nutella
¼ cup chocolate chips
¼ cup shredded coconut
1 teaspoon pumpkin pie spice
Brown sugar, to taste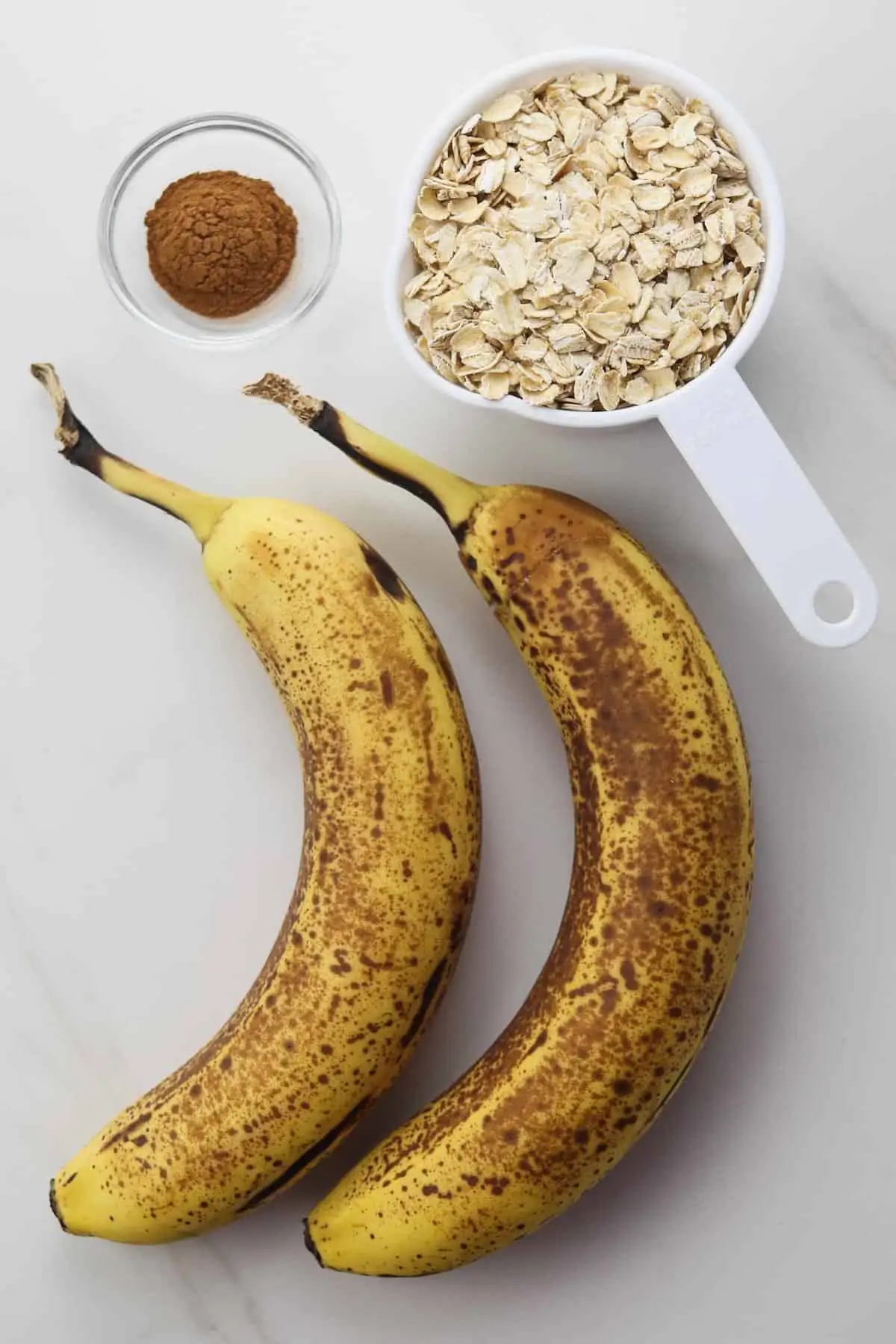 Equipment
Because this is a small recipe for only 8 cookies, it's a great candidate to make in your toaster oven! (If you have a large toaster oven). Of course, you can also bake in the oven as usual, especially if you're doubling the recipe.
Instructions
First, start off by peeling two bananas. The riper your bananas are, the better!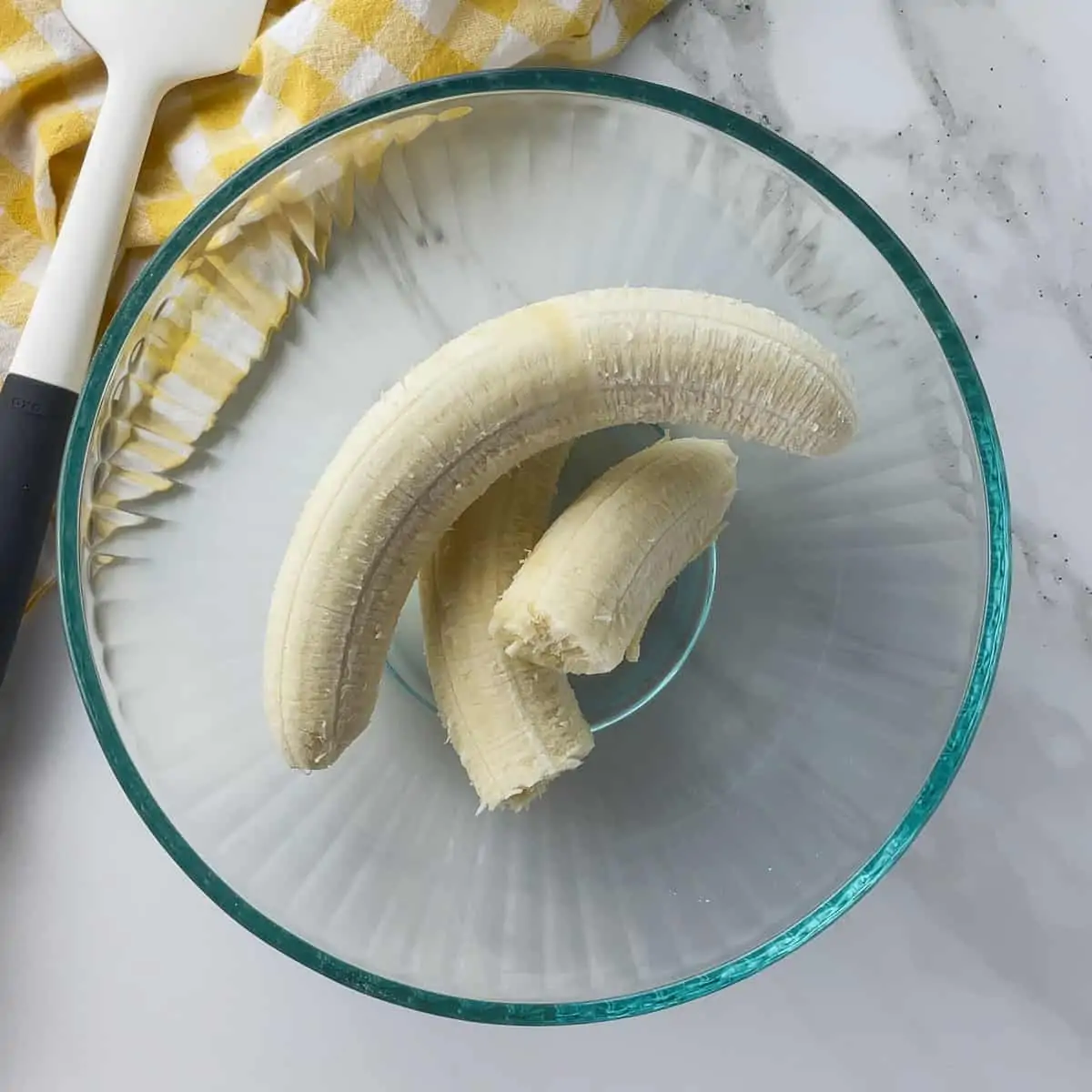 Mash the two bananas until mostly smooth. Depending on your preference, you can leave it a little chunky. You should end up with about ¾ cups of mashed banana.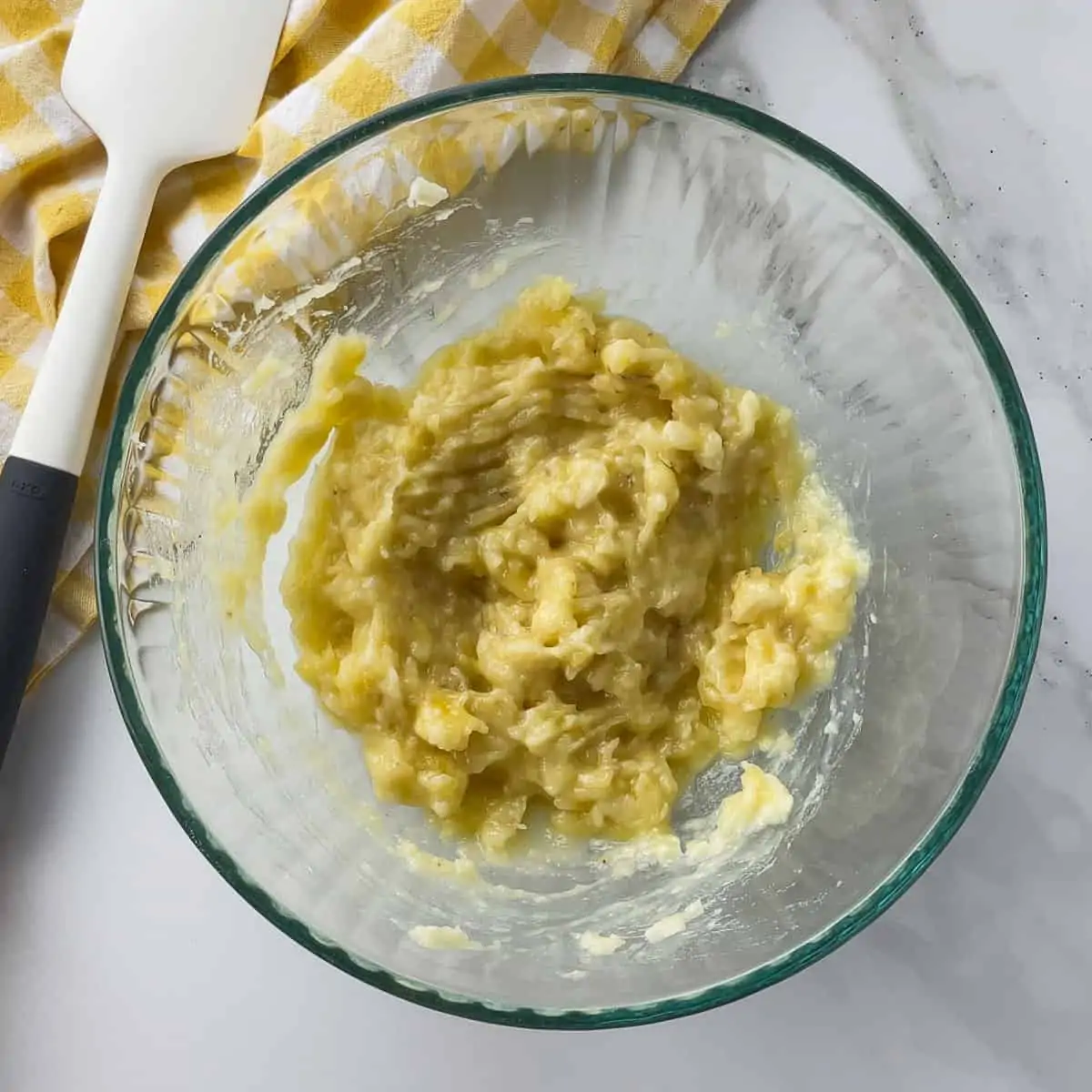 Next, add in the oatmeal and cinnamon.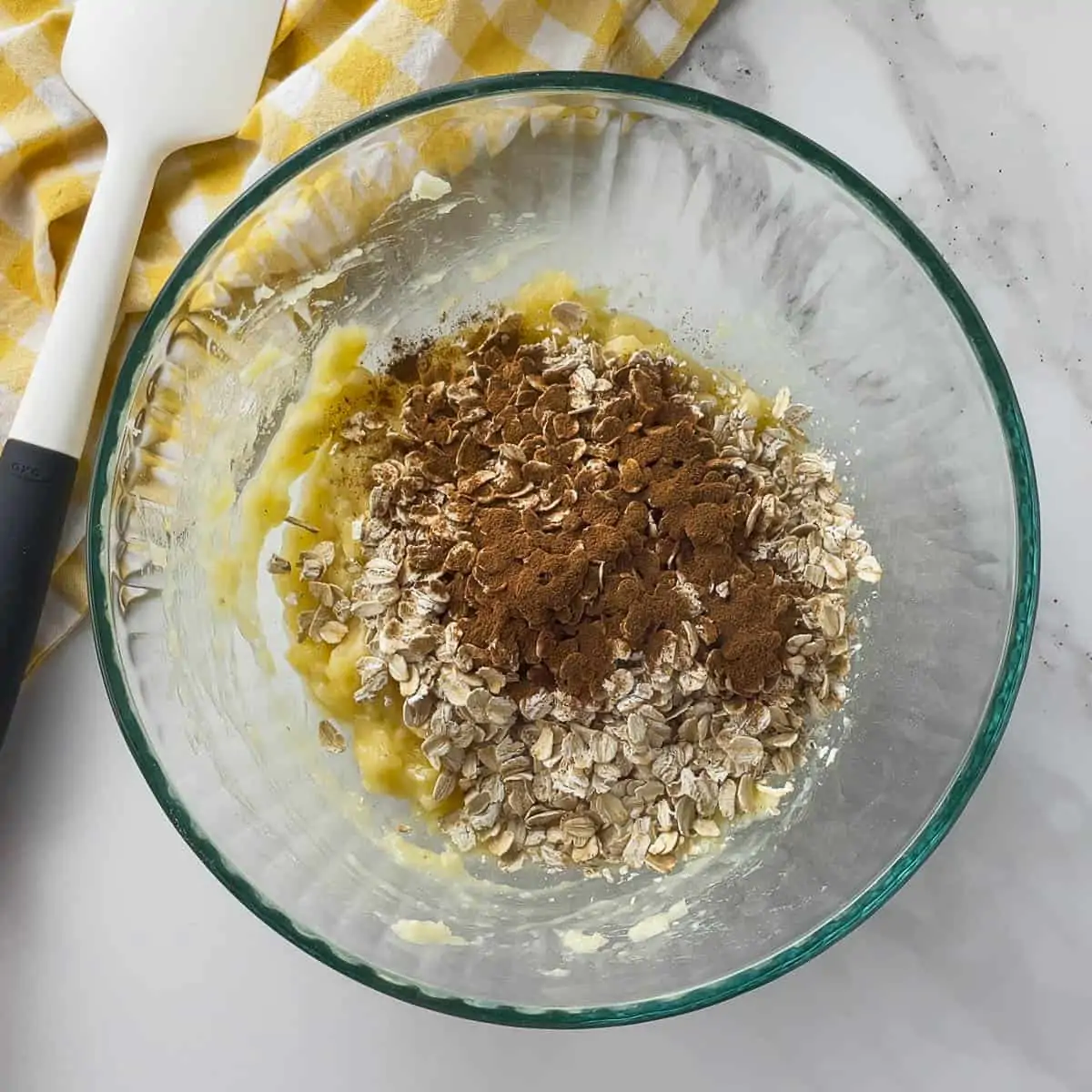 Mix until the batter is well blended.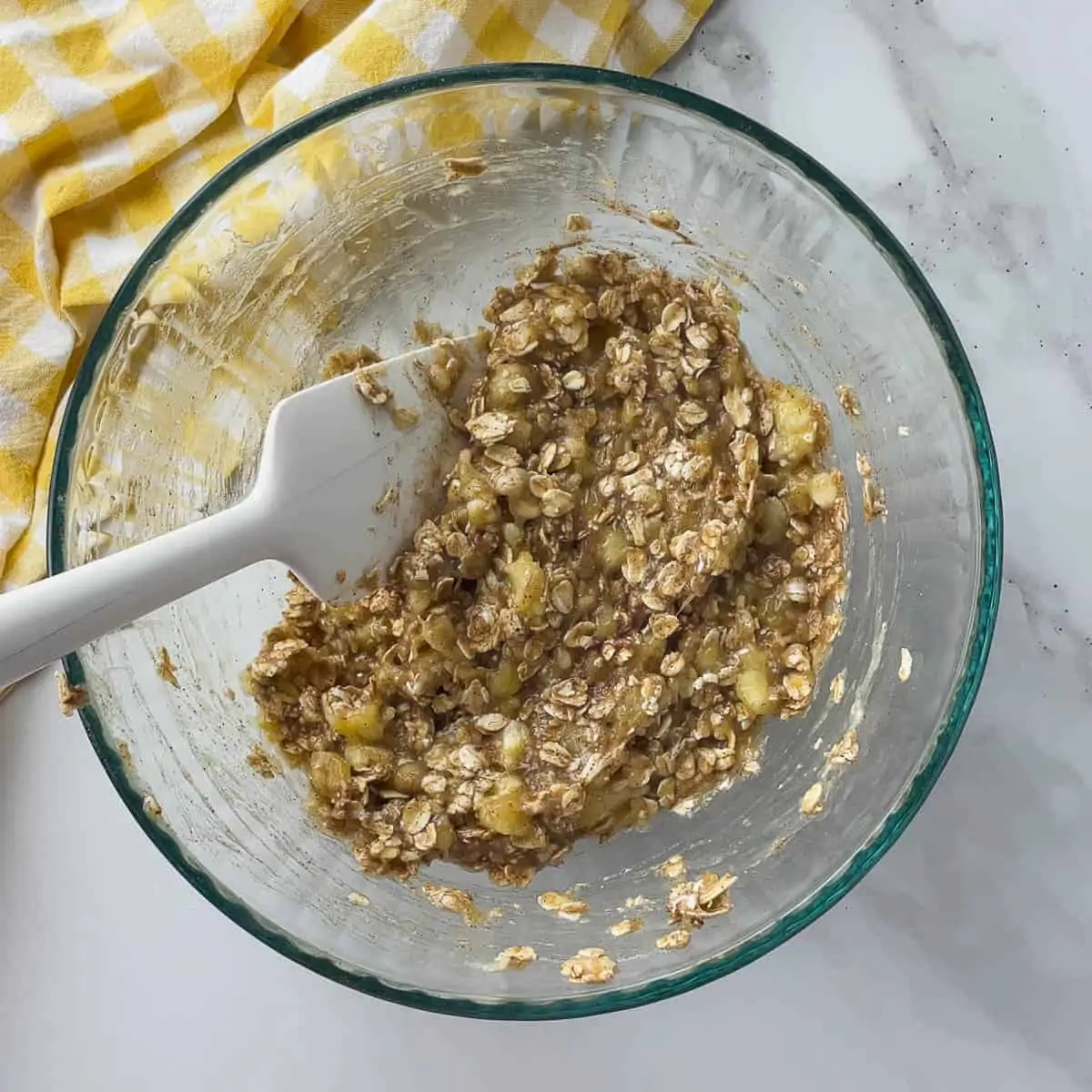 Line a baking sheet with parchment paper or spray with nonstick spray. Divide the mixture into 8 even portions (about 2 tablespoons each) and place the cookies at least 2 inches apart on the baking sheet.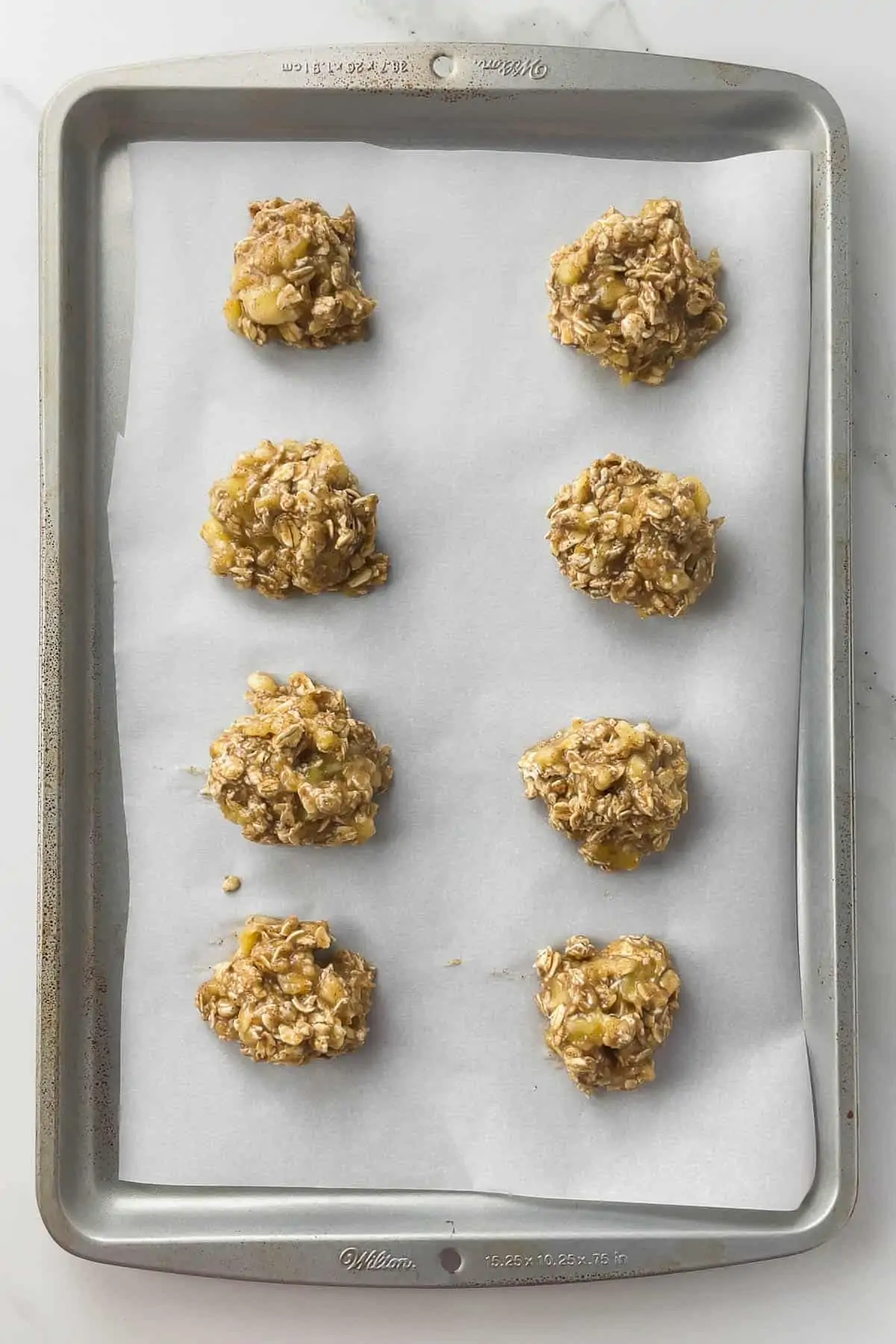 Bake cookies at 350 degrees for 10-12 minutes. Cookies should be soft but slightly golden around the edges.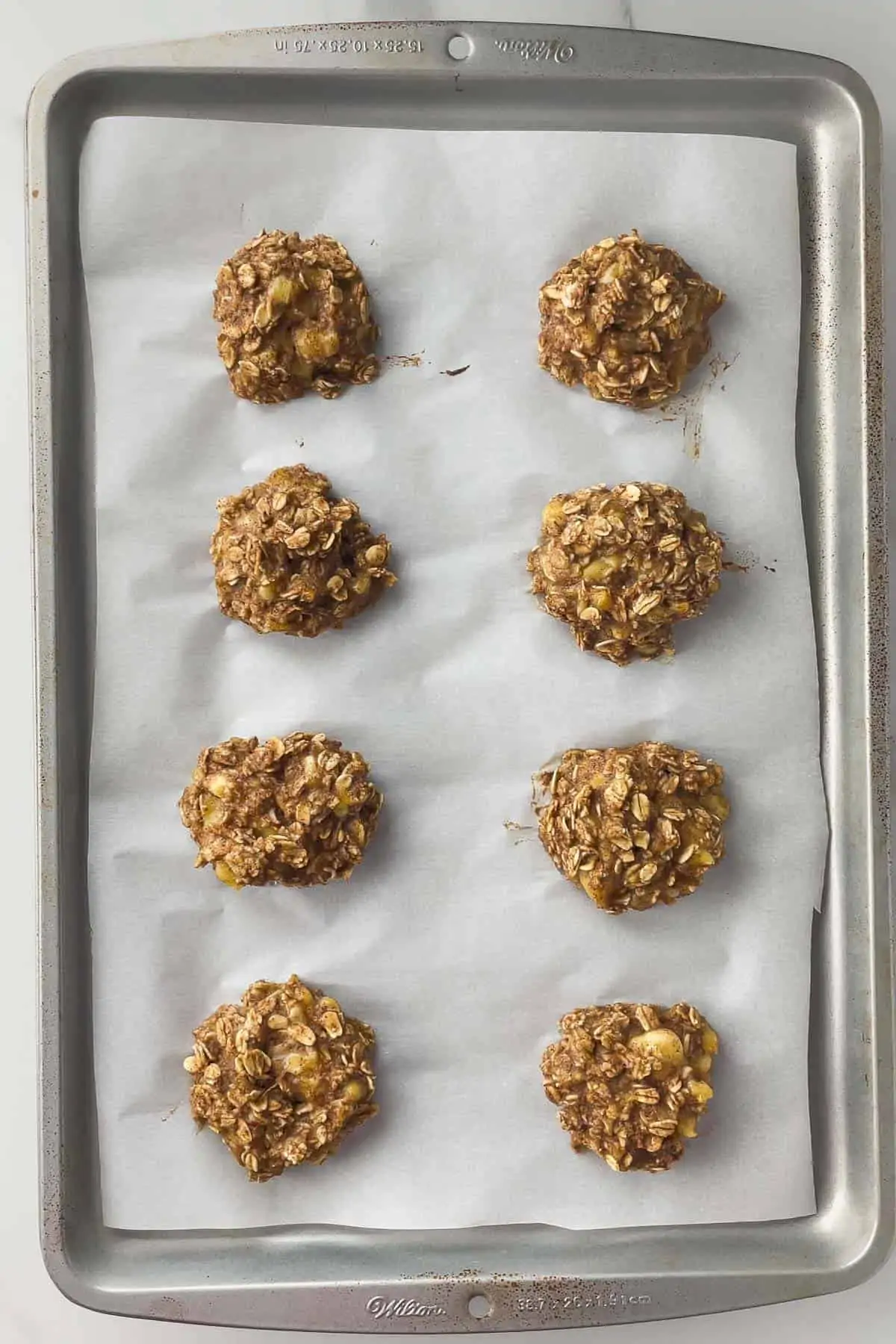 How to Serve
These versatile cookies can be served as breakfast cookies (much like a granola bar), a healthy dessert, or a light snack. They are really quick to make whenever you need a quick sweet snack!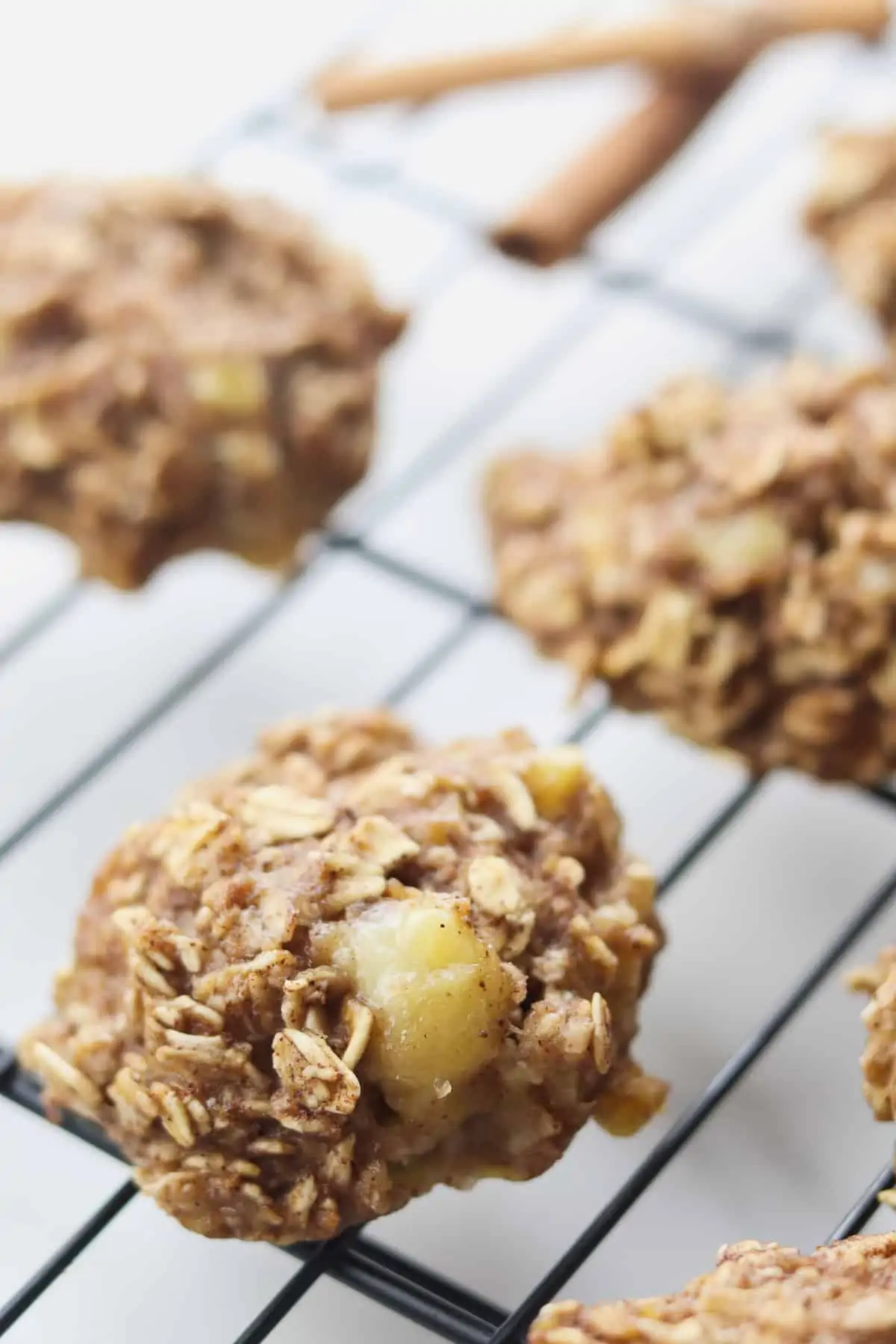 How to Double the Recipe
This recipe only makes 8 cookies, so you may want to double it if you're feeding a crowd. To double the recipe, use:
4 ripe bananas, mashed
2 cups old fashioned oats (not instant oats)
2 tsps ground cinnamon
How to Store
Cookies can be stored in an airtight container at room temperature for about 3 days. However, they are best when fresh because the banana will start to brown slightly over time.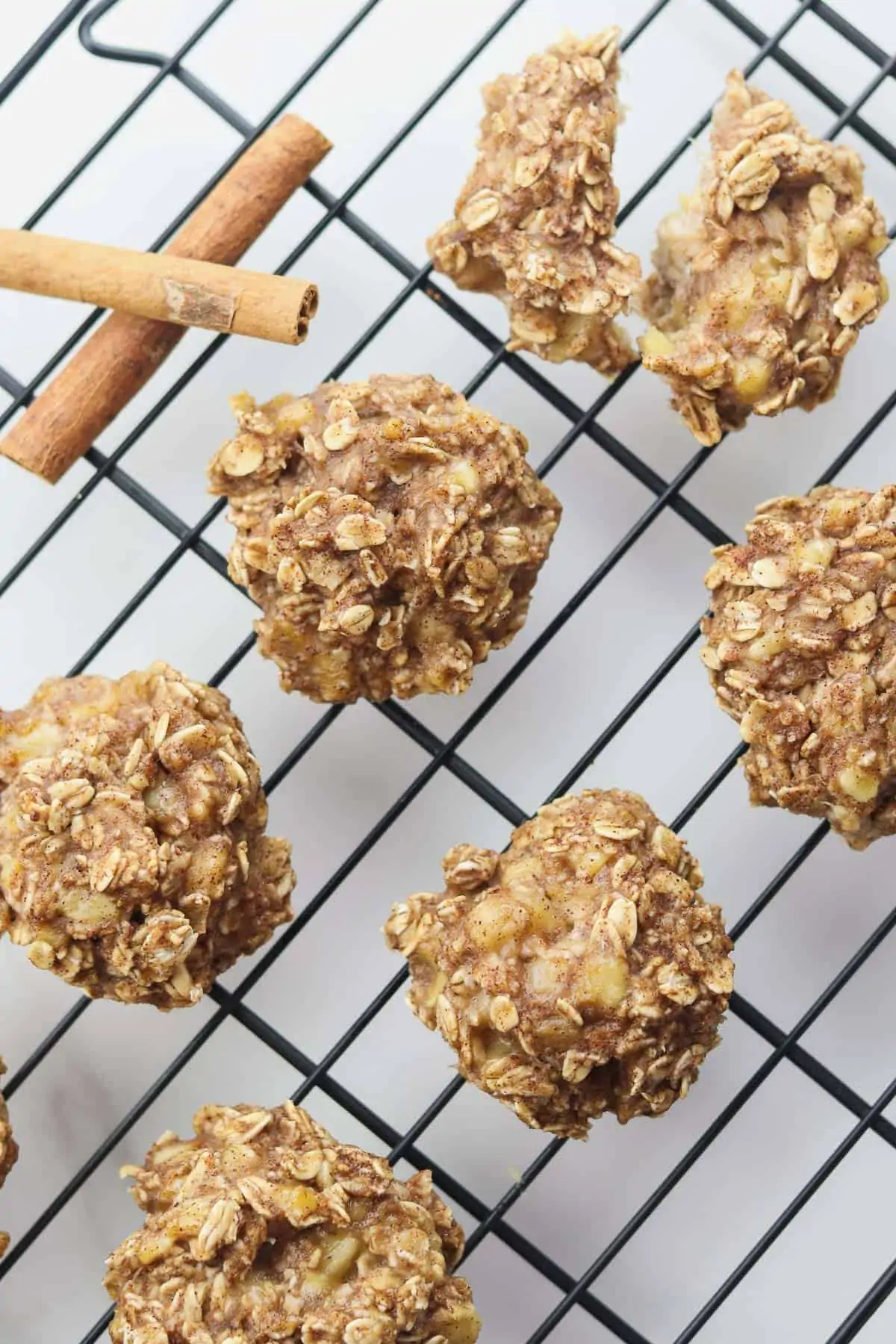 Calories & Serving Size
A serving size is one cookie (⅛ of the recipe). Each cookie has only 66 calories! You can enjoy several of these healthy cookies guilt-free!
Adding a mix-in such as chocolate chips or peanut butter will increase the calorie count, but they will still be much lower in calories than a standard cookie.
More Banana Recipes
If you liked this recipe, check out these other healthy banana recipes: