For just 100 calories, you can enjoy this delicious berry smoothie! Low-calorie smoothies make a healthy and easy snack, breakfast, or dessert.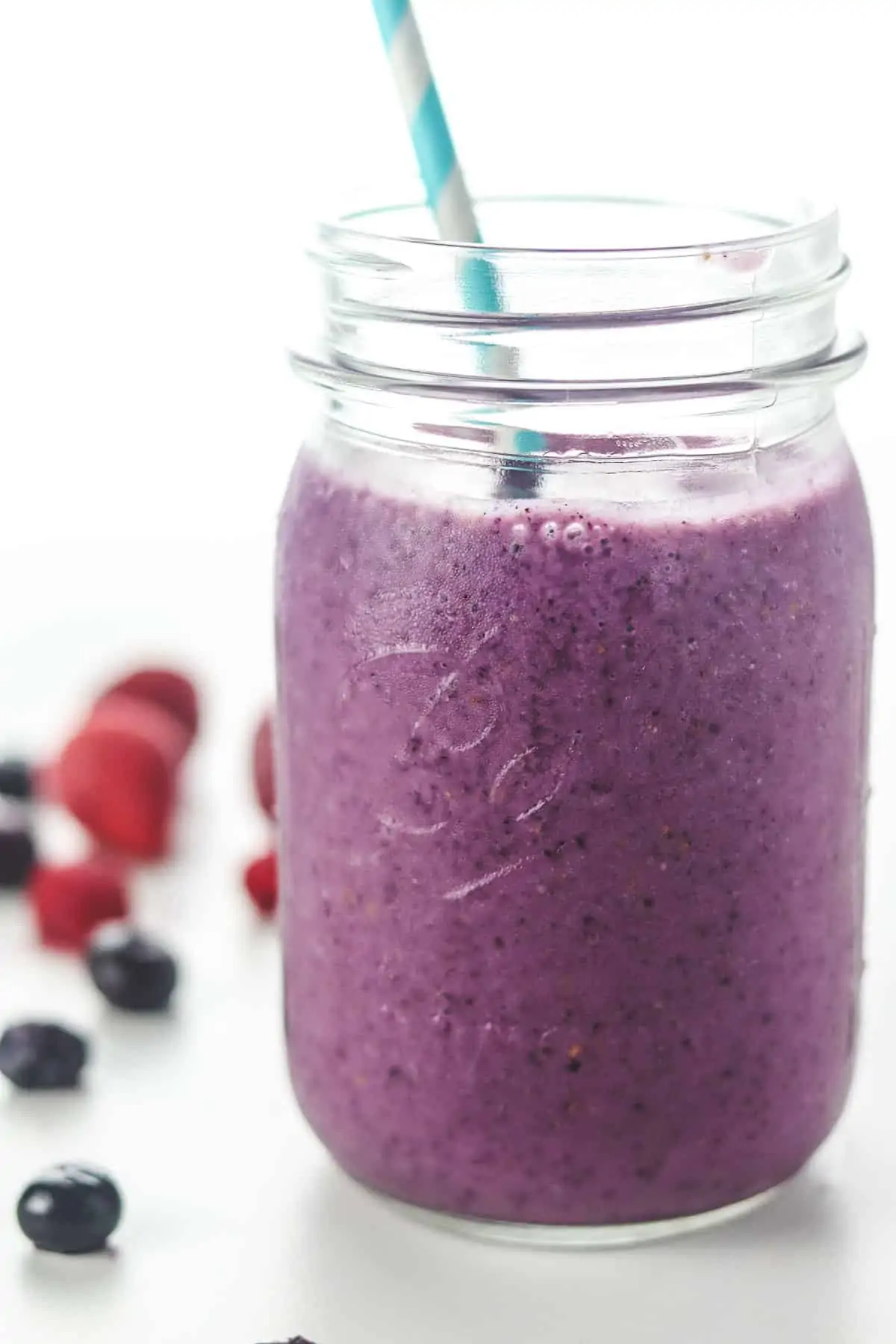 I love smoothies, but I do not like wasting 300-500 calories on a drink! By making your own homemade smoothies, you can skip the added sugar and other high-calorie ingredients.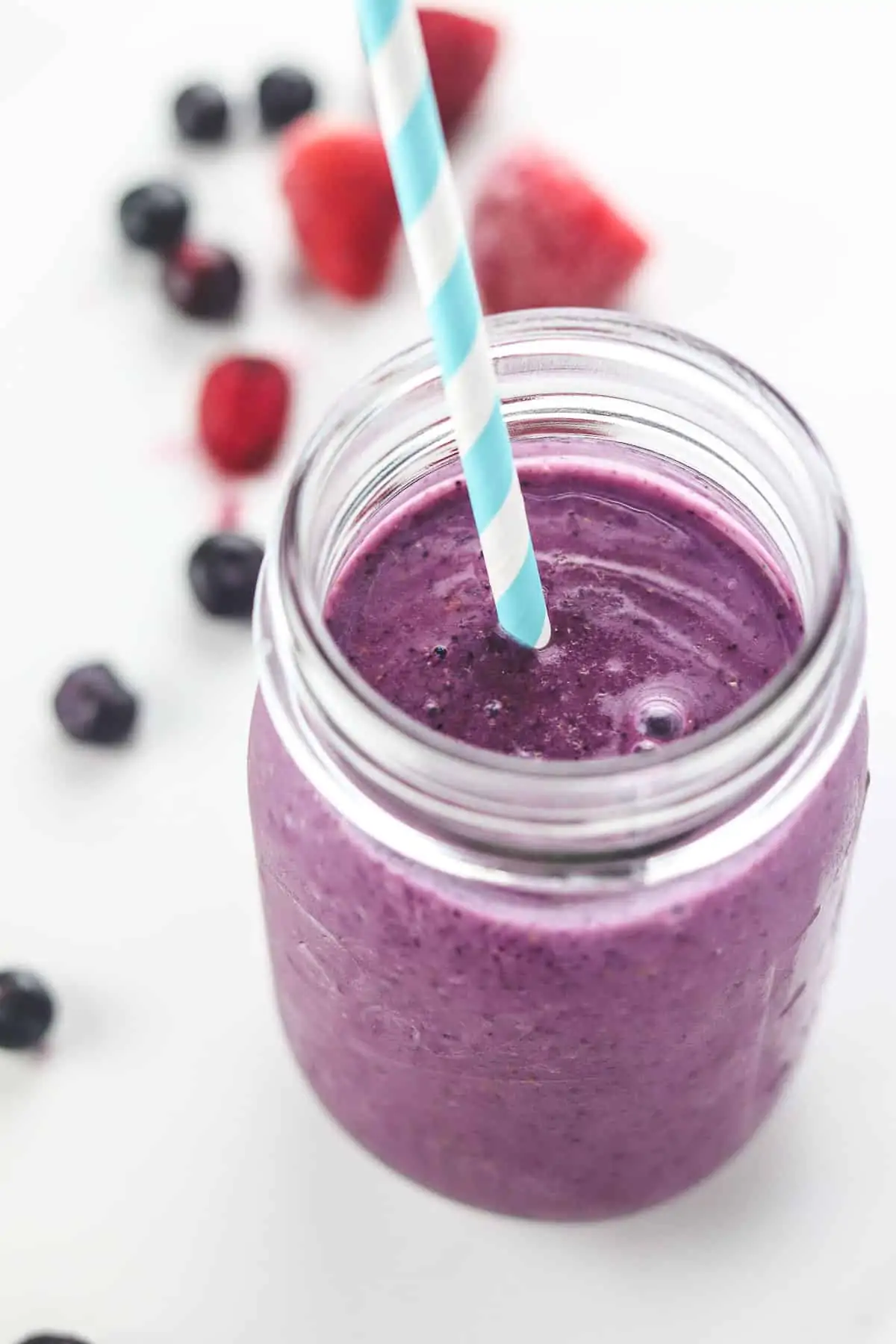 This simple recipe can be adapted to any type of frozen fruit. My personal favorite is mixed berries, but you can also try strawberry banana, tropical fruit, or any other fruit you enjoy.
Jump to:
Ingredients
You will need:
1 cup frozen fruit
1 cup unsweetened almond milk (vanilla or regular)
1-2 tablespoon sweetener, to taste
For my smoothie, I used a frozen mixed berry blend, unsweetened vanilla almond milk, and Pyure organic stevia. Feel free to use any type of frozen fruit blend, milk, and sweetener. I typically start with 1 tablespoon of sweetener and then add more to taste.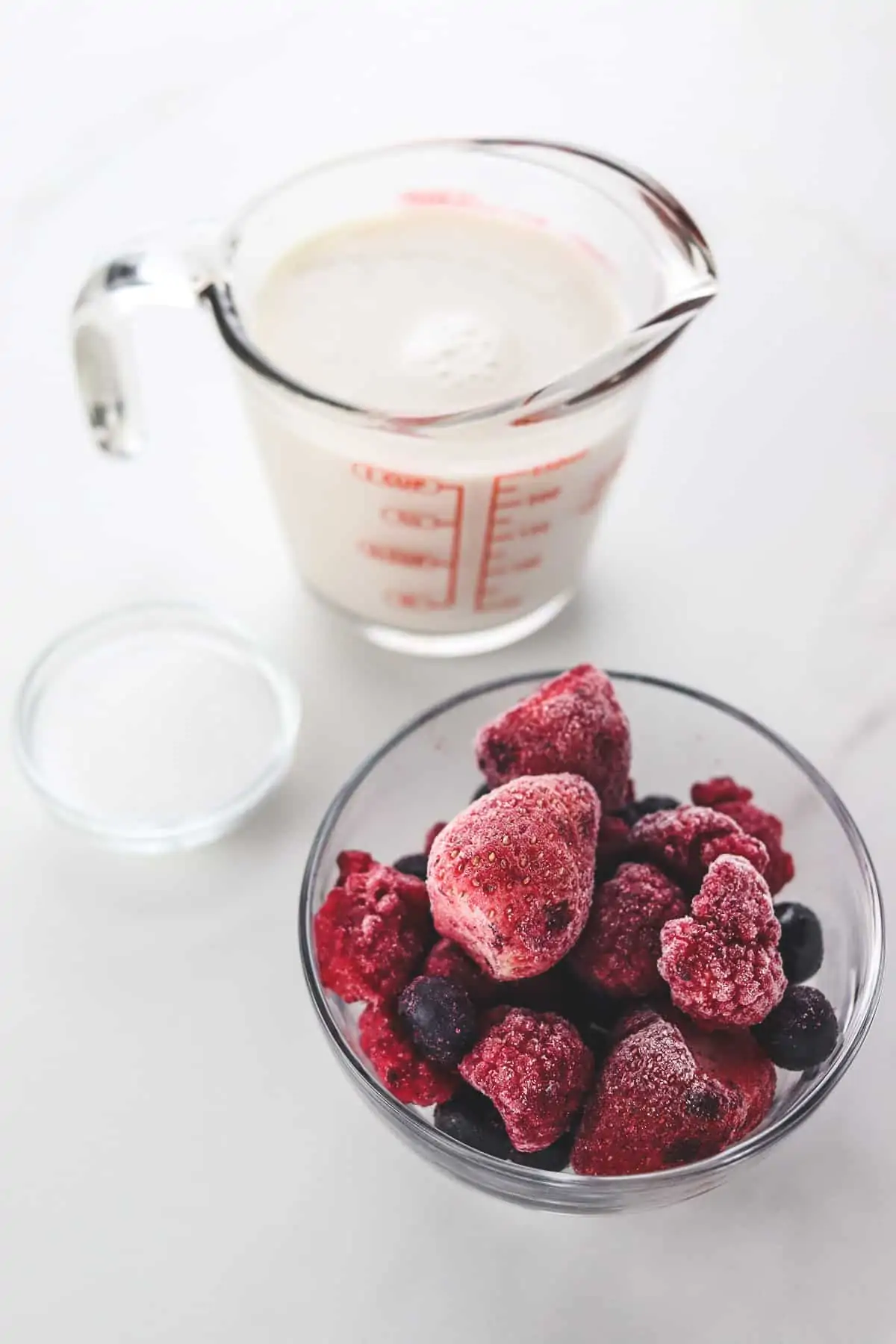 Instructions
In a blender, add the frozen berries, milk, and sweetener.
Pulse the blender on high speed for about 2 minutes, or until smooth.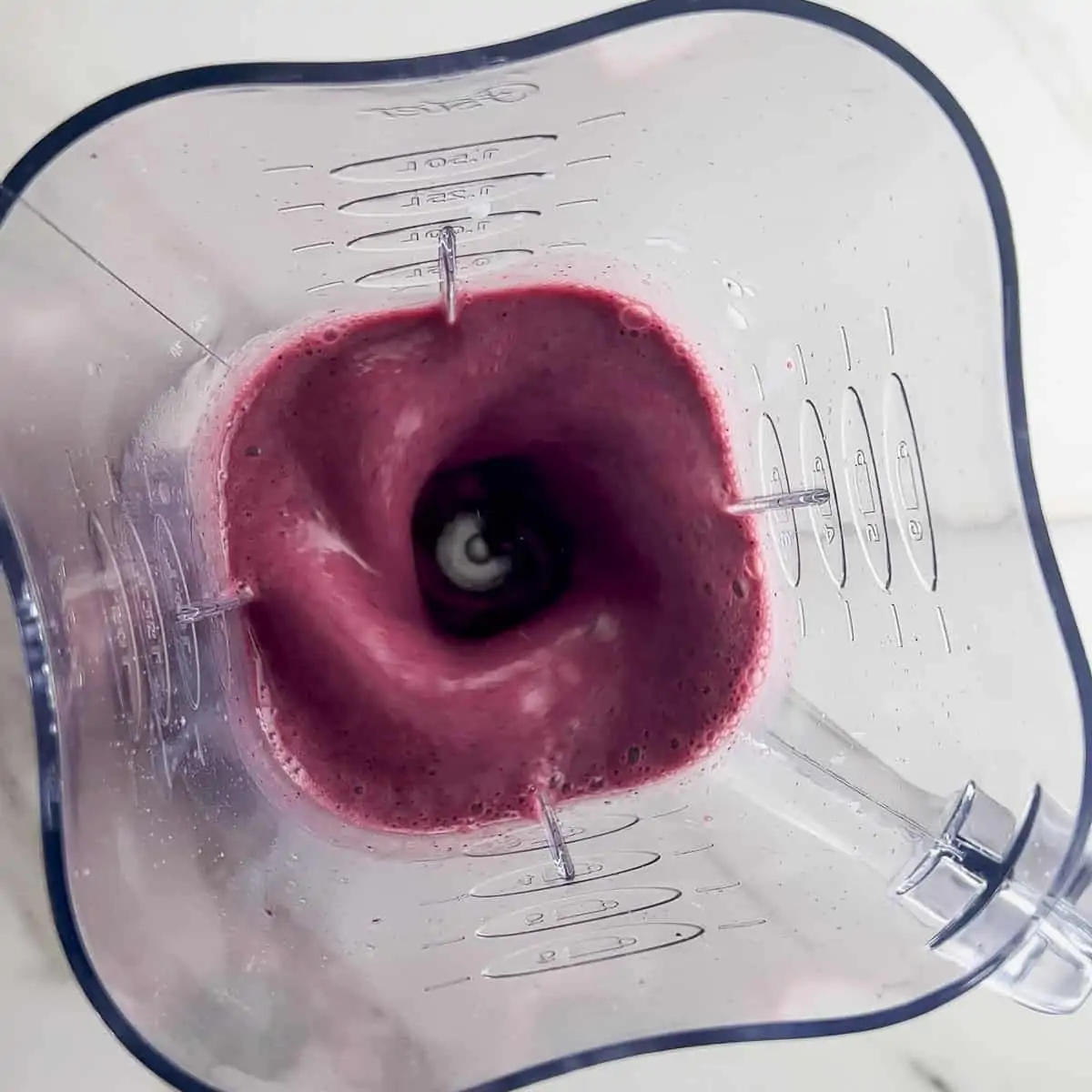 If the smoothie is too thick or you are having trouble blending it, feel free to add a little bit of extra milk. If the smoothie is too thin you can add in a little more frozen fruit.
Add more sweetener to taste until you reach your desired sweetness.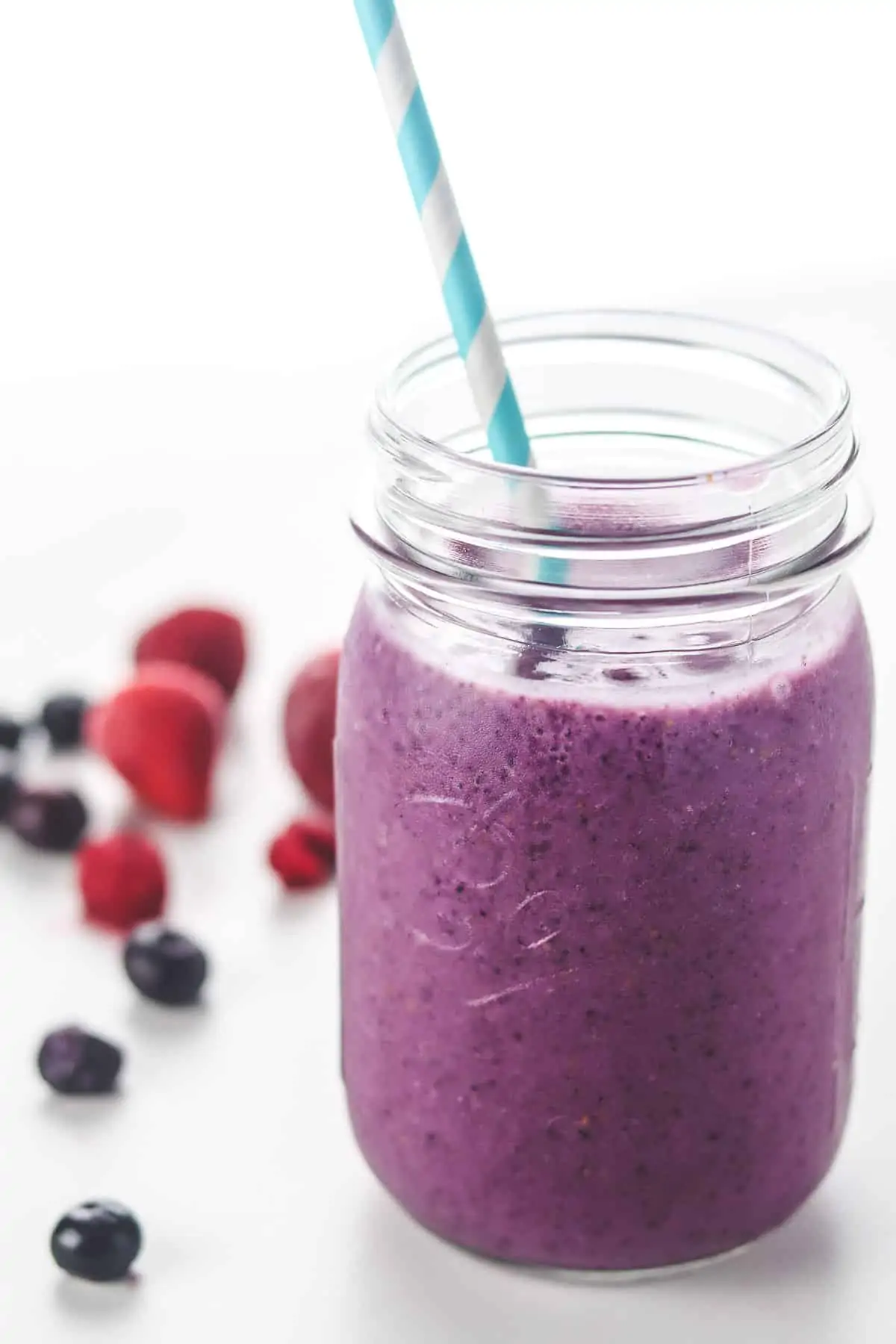 Fruit Options
This low-calorie smoothie recipe can easily be customized to your favorite fruits, milk of choice, and sweetener of choice. Some of the fruits I enjoy in smoothies are:
Strawberries
Raspberries
Blackberries
Blueberries
Peaches
Bananas
Pineapple
Mango
Papaya
You can often find blends of fruit in the freezer section, or you can make your own mixes. Some of my favorite blends are:
Strawberry, blueberry, blackberry, and raspberry blend
Strawberry and banana blend
Pineapple, strawberry, peach, and mango blend (tropical blend)
I typically buy pre-frozen fruit, but you can also freeze the fruit yourself if you have leftover fresh fruit.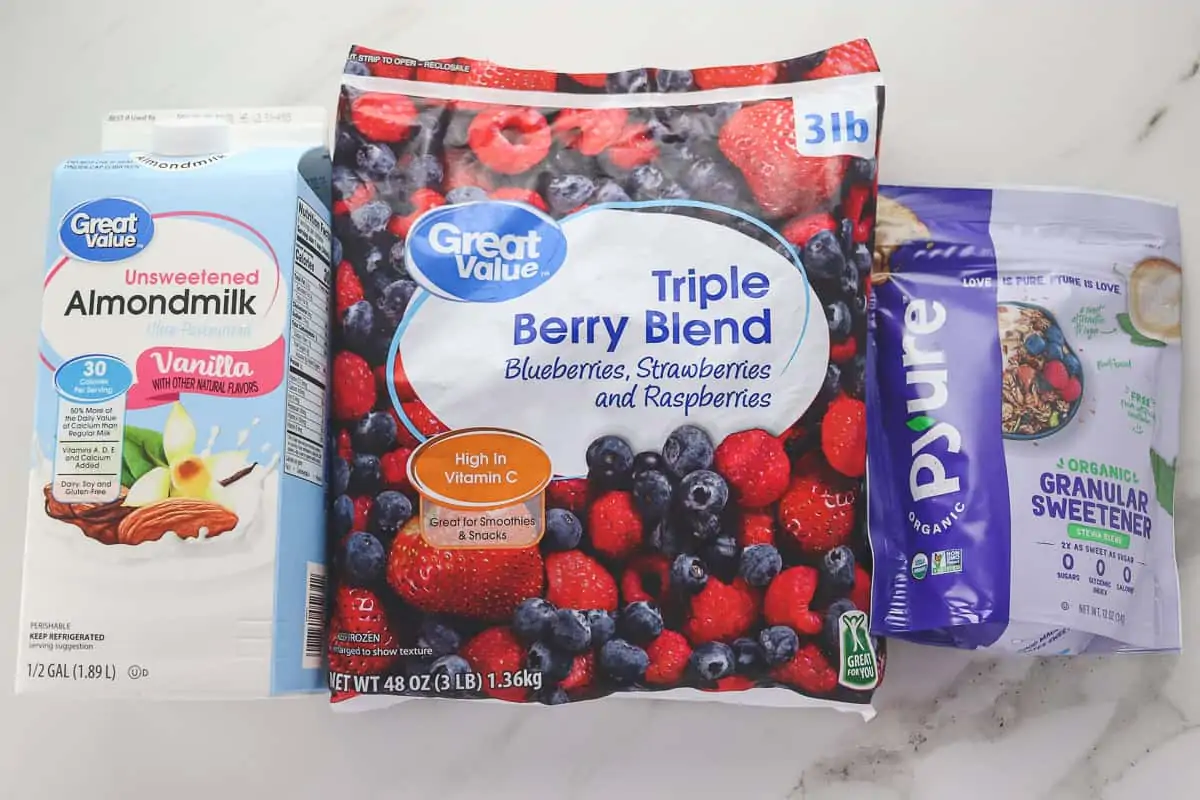 Top Tips
Always use FROZEN fruit - to make a nice, thick smoothie you must use frozen fruit, not fresh fruit
If your smoothie is too thick, you can add extra milk to it
If your smoothie is too thin, you can add extra frozen fruit to it
Calories & Serving Size
If you follow this recipe exactly, 1 serving (around 12 oz) is only about 100 calories! This recipe makes just 1 serving unless you double or triple it. If you use different fruit and milk, the calorie count will vary slightly. As I made it, 1 cup of unsweetened vanilla almond milk is only about 30 calories.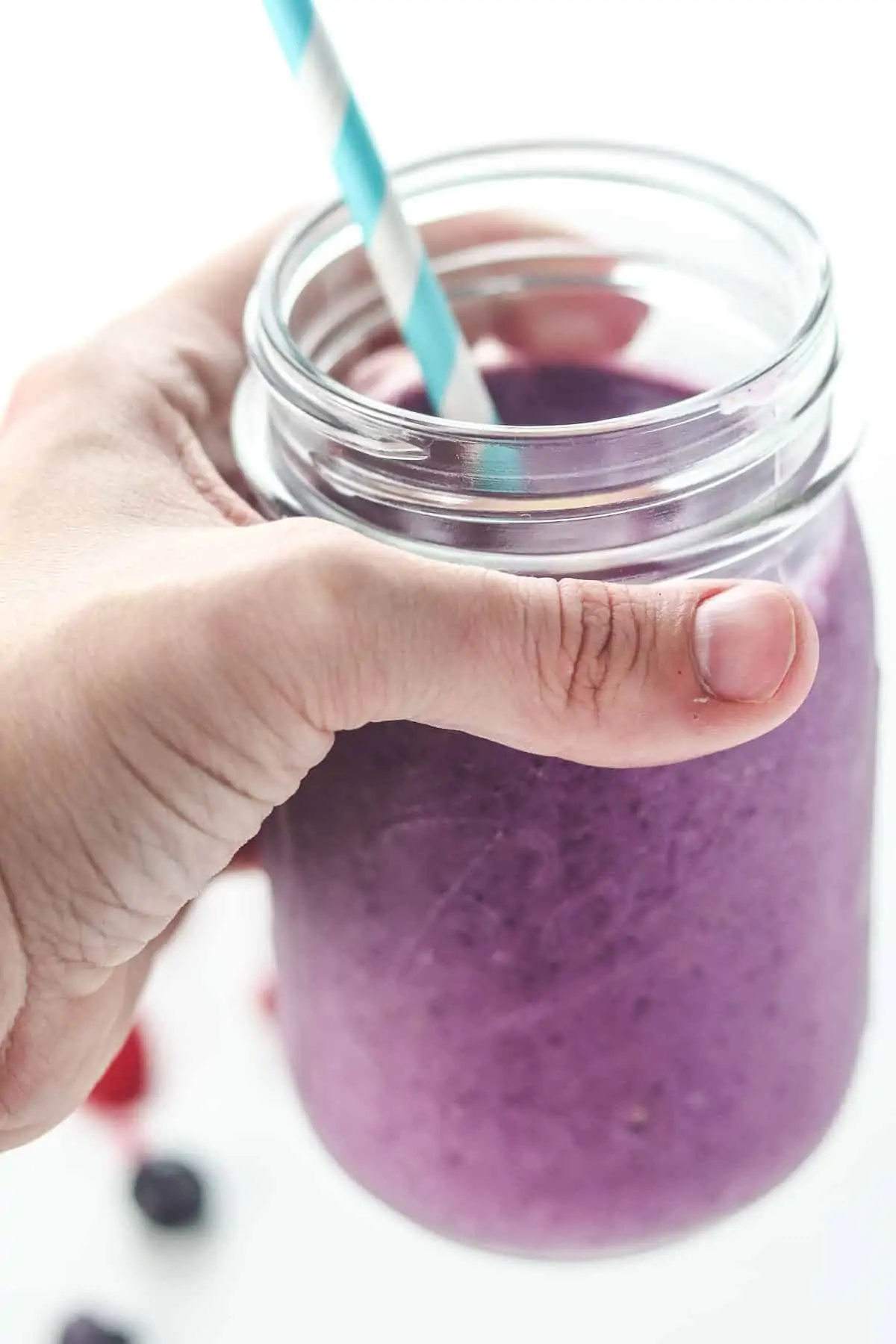 Related Recipes
If you liked this recipe, check out these other delicious low-calorie breakfast recipes: