Homemade sugar-free lemonade is a delicious sweet treat for a hot summer day! Sweetened with stevia, this lemonade has less than 10 calories per serving!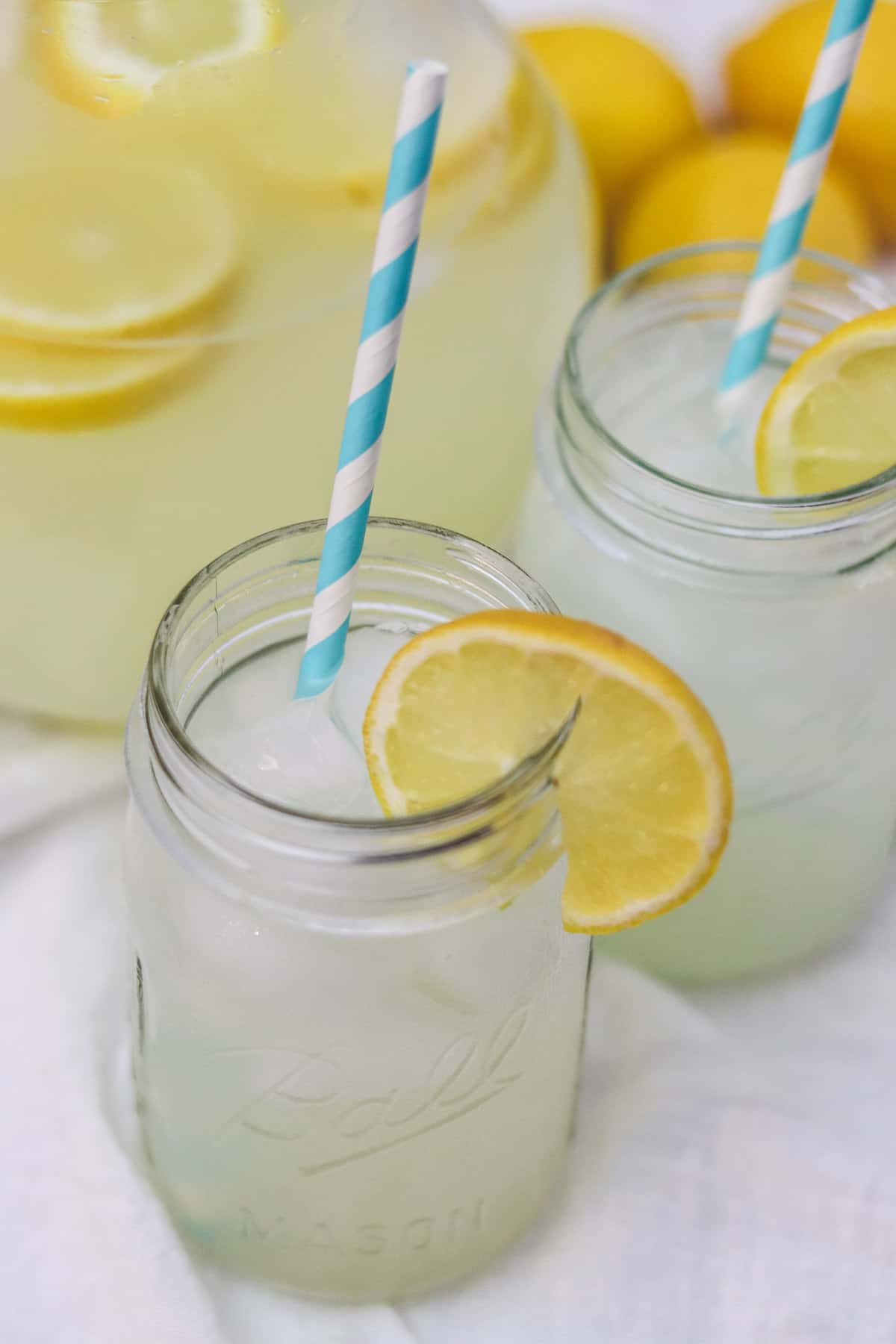 A glass of cool lemonade is one of my favorite drinks! Serve it in a mason jar for a summertime cookout or party.
Unlike pre-bottled lemonade, you can know exactly what ingredients are going into your homemade sugar-free lemonade. You can use your favorite sweetener of choice!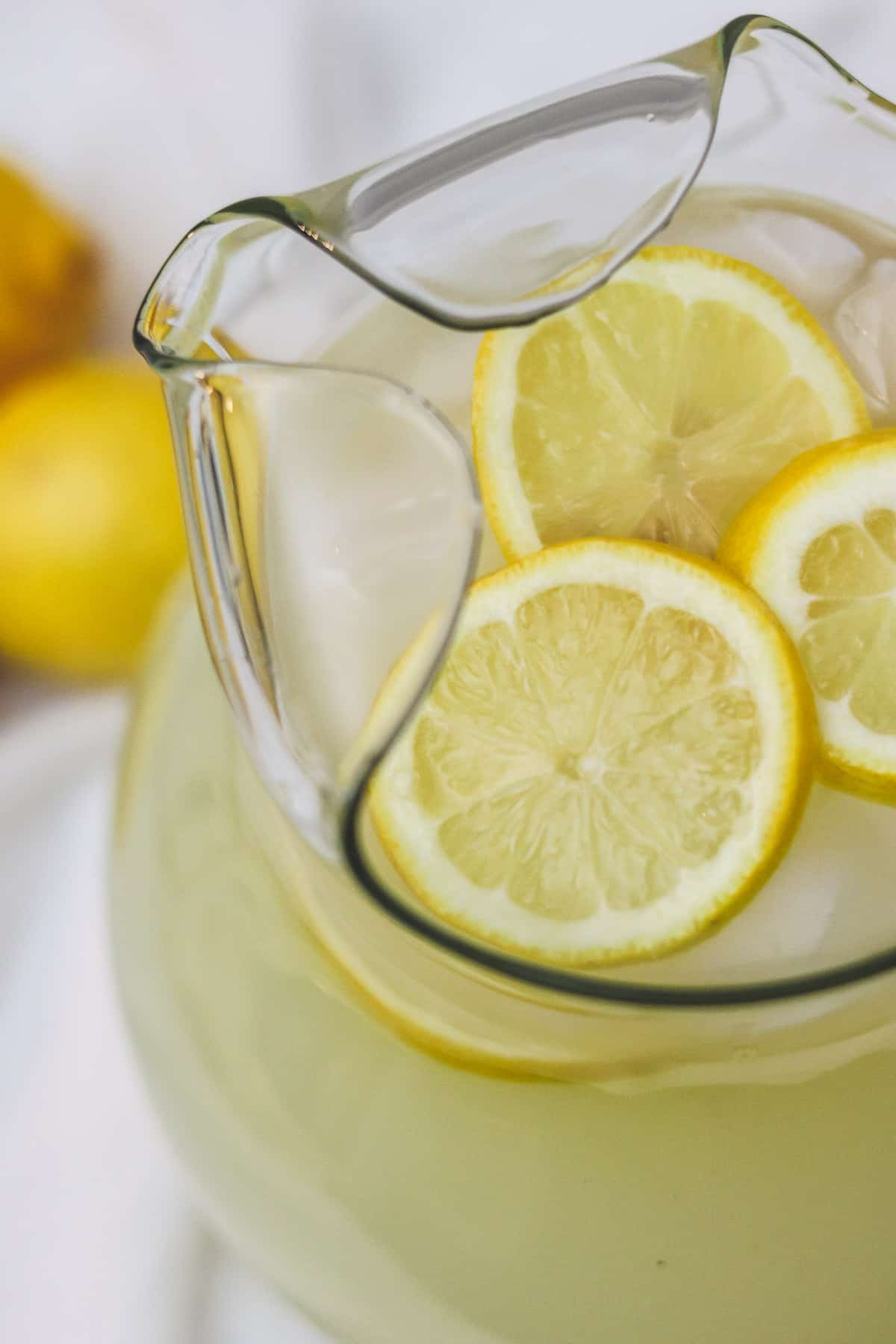 With under 10 calories per serving, you can enjoy this sweet drink completely guilt-free! It is keto-friendly and diabetic-friendly, too.
This low-calorie lemonade recipe will also please kids and picky eaters. Pretty much everyone likes lemonade!
What Type of Sweetener to Use
My preference is to use a stevia-based sweetener. Stevia is a natural sweetener that comes from the leaves of a plant. Many stevia sweeteners are blended with other sweeteners such as erythritol.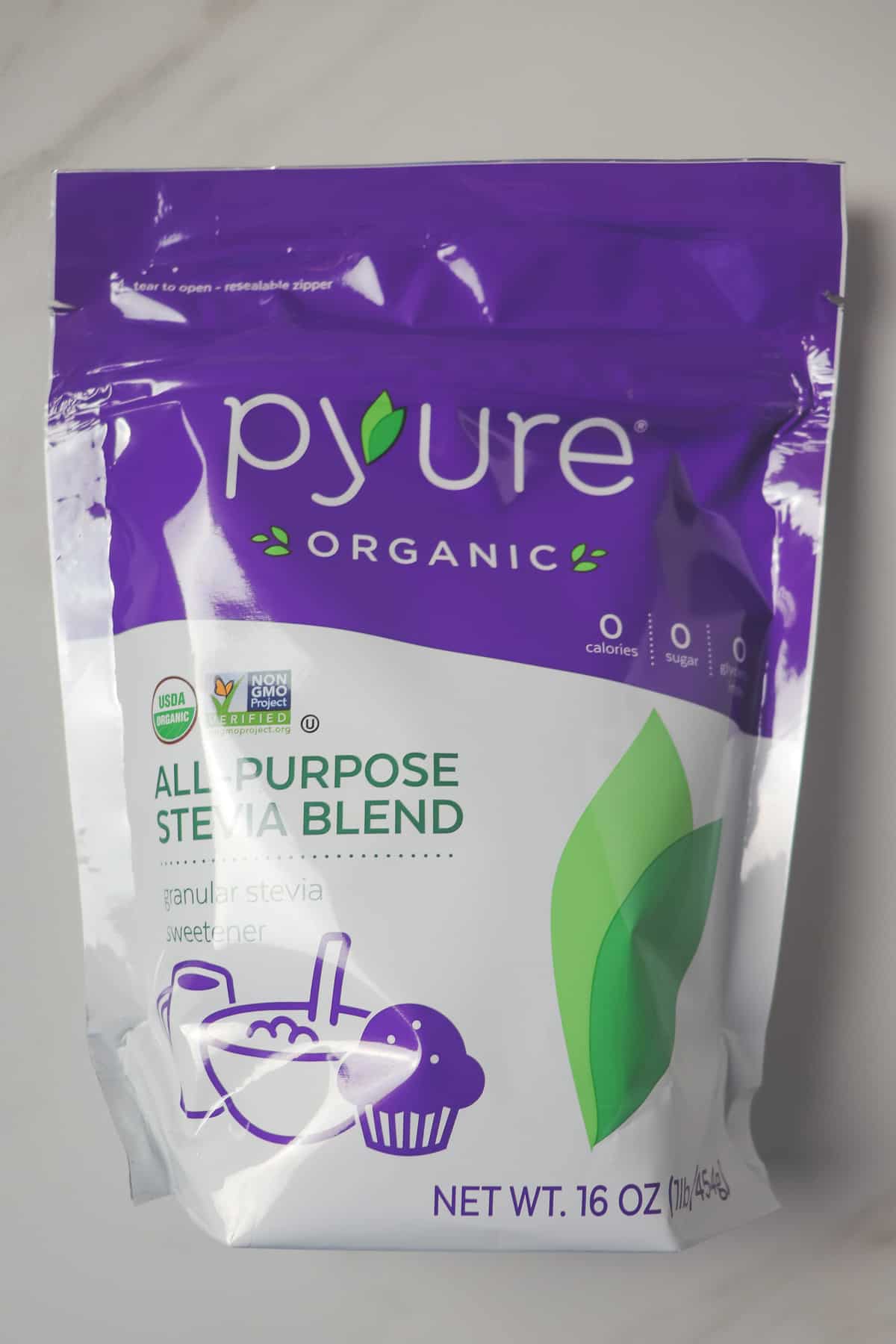 My favorite zero-calorie sweetener is Pyure Organic Stevia. It is made with stevia and erythritol. I use it in my coffee, sweet tea, and lemonade! It tastes great and doesn't have a strange aftertaste.
Pyure Organic Stevia is twice as sweet as sugar, so you need to cut the amount in half when substituting for sugar.
Here are some other sweeteners you could use for this recipe:
No matter what sweetener you use, pay attention to the sugar conversion ratio. Some sweeteners measure 1:1 (same as sugar), while others measure 2:1 (twice as sweet as sugar). You can adjust this recipe accordingly for your sweetener of choice.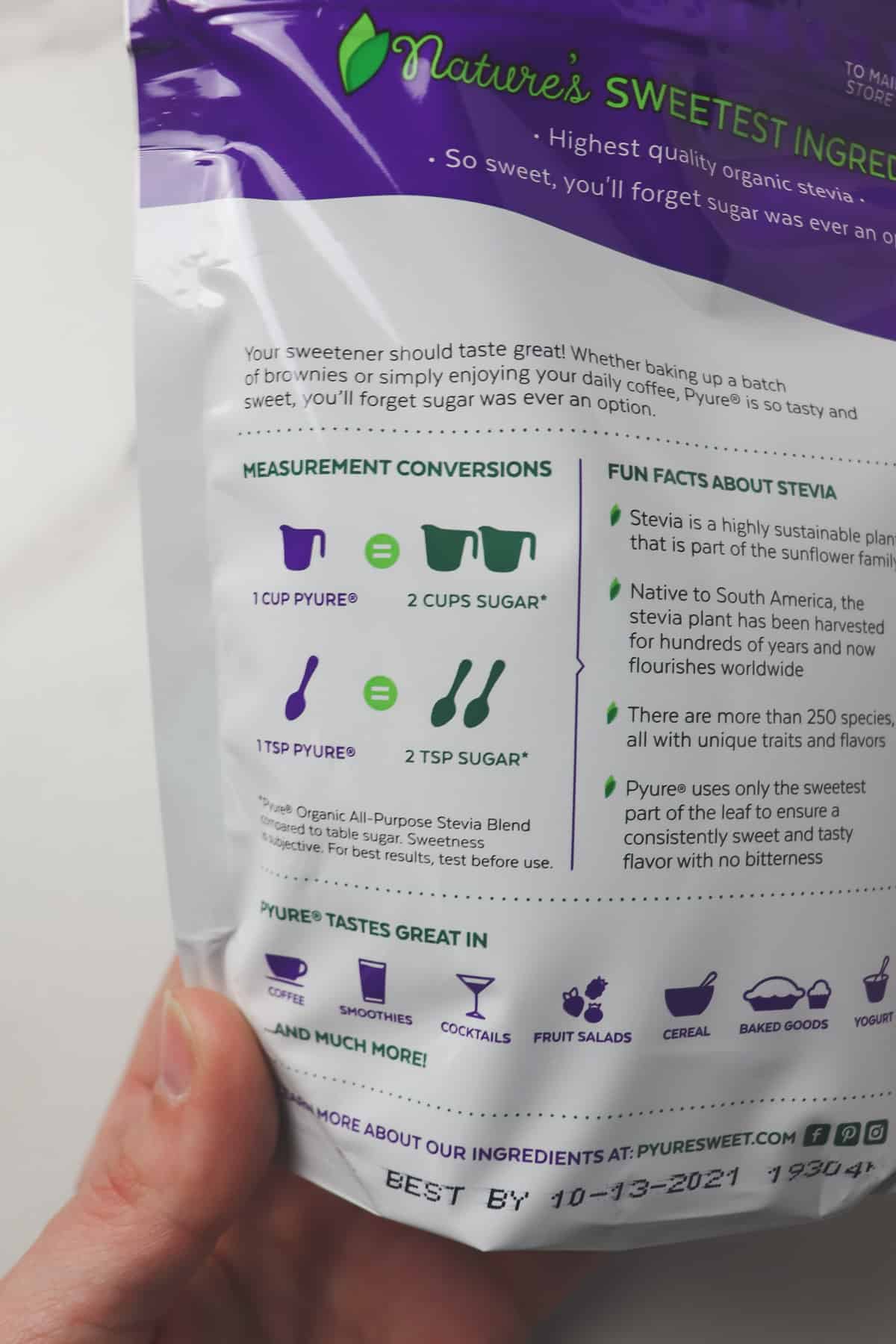 Ingredients
This recipe provides a base ratio for lemon juice, water, and sweetener: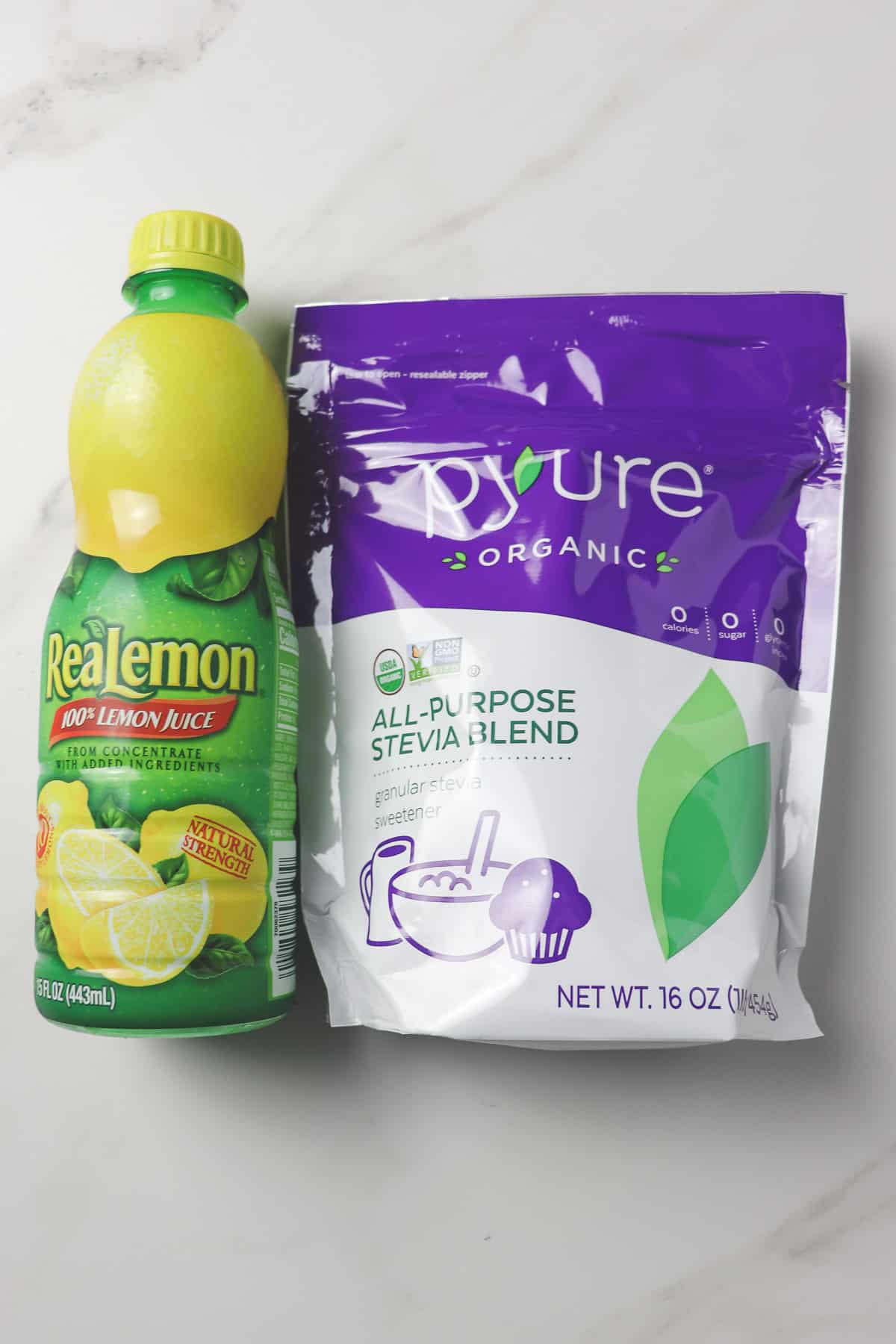 How to Juice Lemons
For convenience, I typically buy the lemon juice in a bottle to make lemonade. However, if you want to use freshly-squeezed lemon juice you definitely can!
On average, one lemon has about 2-3 tablespoons of lemon juice. Since there are 24 tablespoons in 1 ½ cups lemon juice, you would need about 8-12 lemons to get enough juice.
Grab your favorite lemon juicer, squeeze your lemons, and measure the juice until you get 1 ½ cups. You can optionally run your juice through a fine mesh strainer to remove any extra pulp.
How to Make a Pitcher
In a pitcher, combine these ingredients:
Use a whisk to mix it all up until the sweetener is fully dissolved.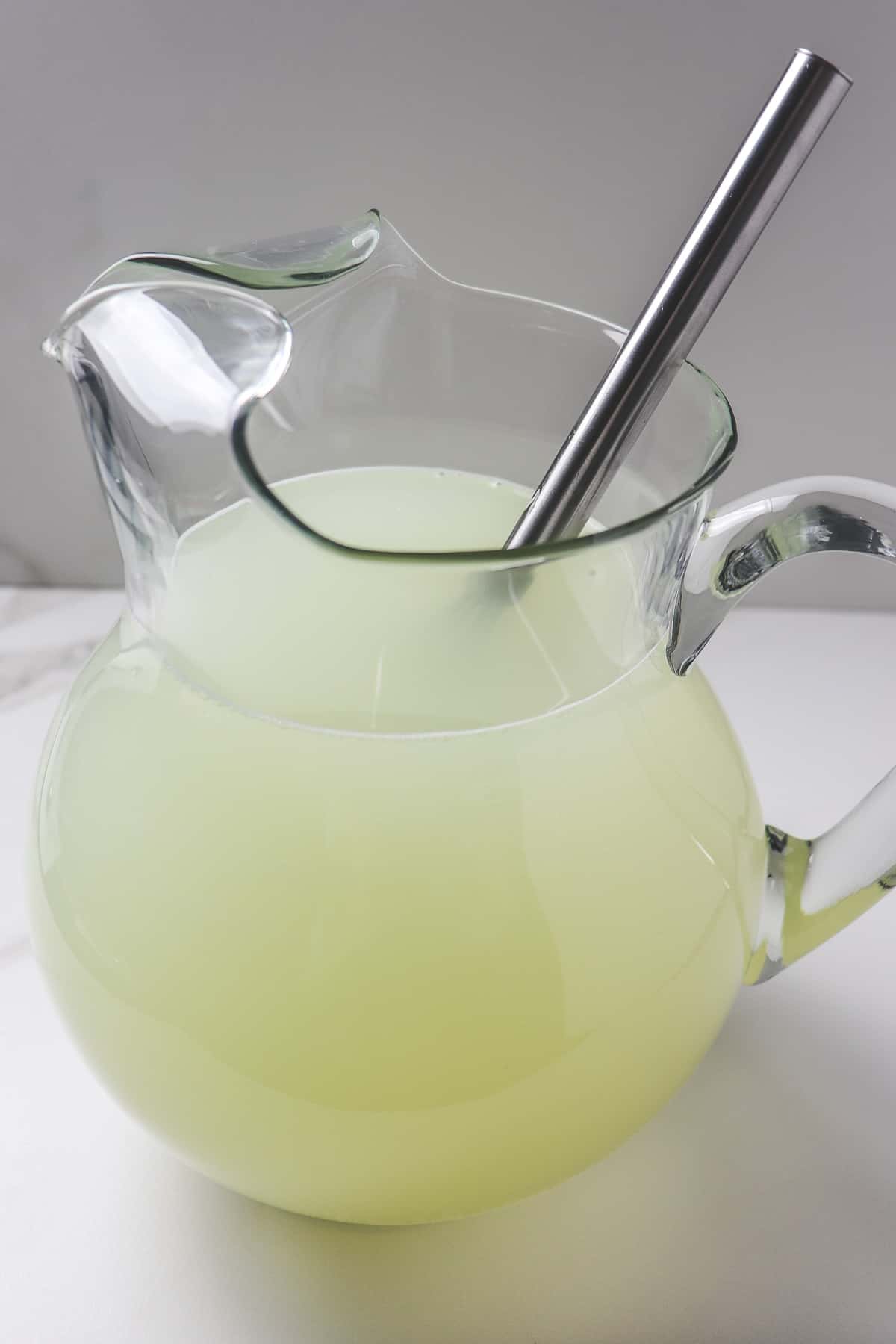 Note: if your sweetener does not dissolve easily in water, try microwaving 1 cup of the water and dissolve the sweetener in the hot water first before mixing with the remaining water and the lemon juice.
If you are using Pyure Organic Stevia, it does dissolve easily in water.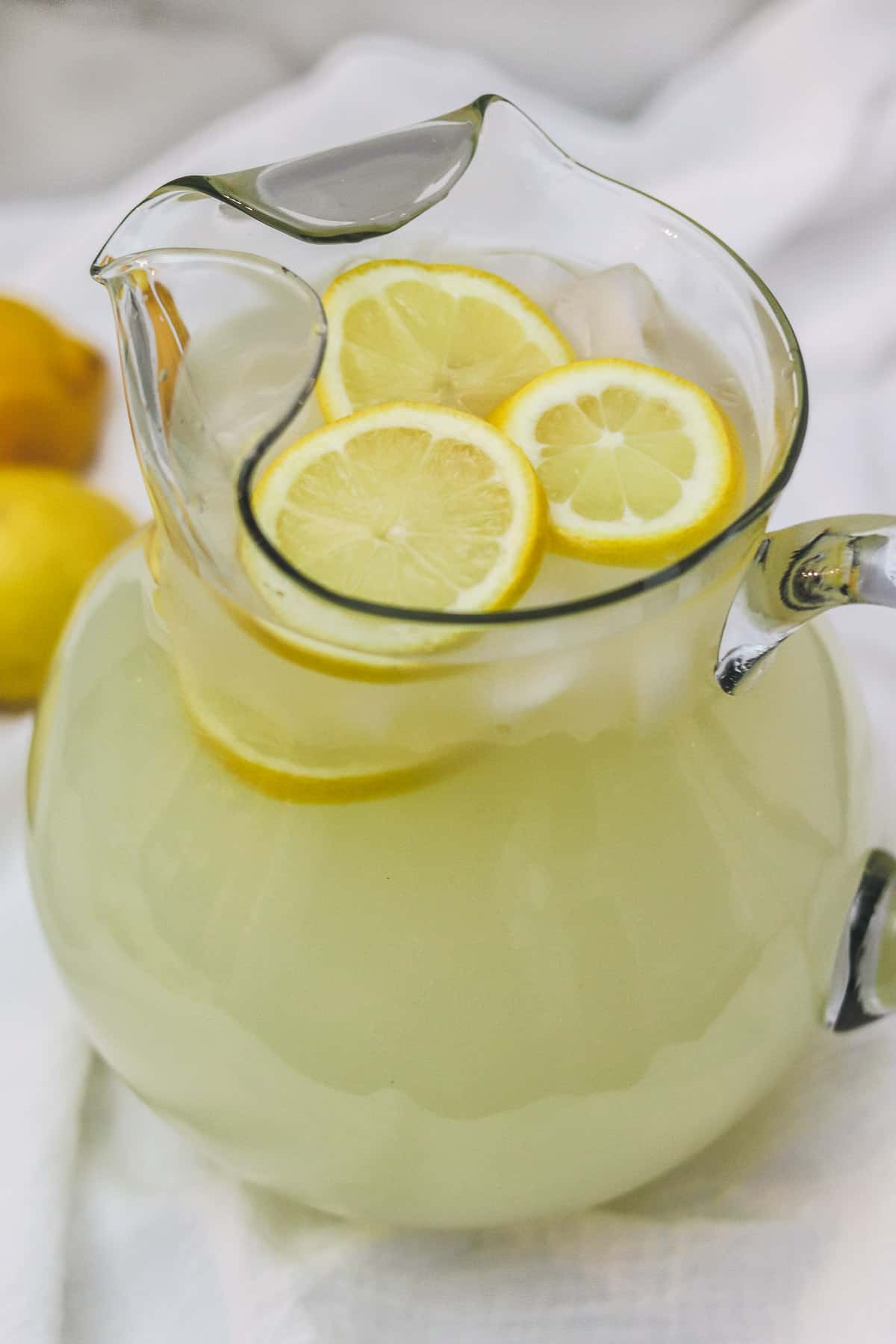 How to Make a Single Serving
To make a single glass of lemonade, mix up these ingredients:
1 cup water
3 tablespoon lemon juice
3 tablespoon sugar equivalent (1.5 tablespoon Pyure Organic Stevia)
How to Make Sparkling Sugar-Free Lemonade
To make sparkling lemonade, substitute the water for diet lemon-lime soda or ginger ale. As long as you use a diet soda, you won't add any extra calories!
Trust me, making your lemonade sparkling makes it even better! Try it!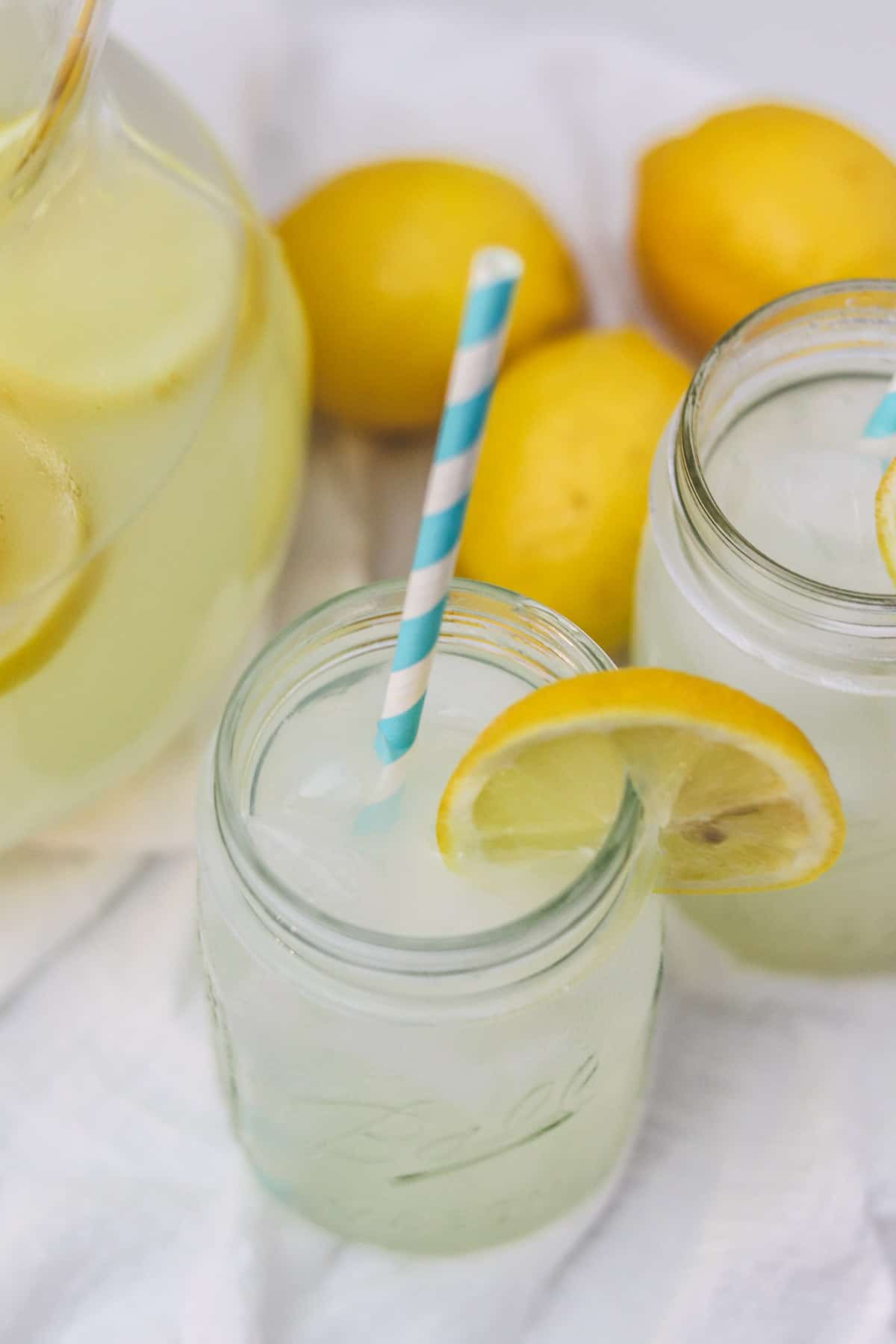 Calories Per Serving
One 8 oz glass of lemonade has only 7 calories per serving! This lemonade a completely guilt-free sweet treat!
Is Lemonade Keto Friendly?
Yes, as long as you use a keto-friendly sweetener, lemonade is definitely keto-friendly! This recipe has zero net carbs.
Since there is no sugar, this recipe is also diabetic-friendly!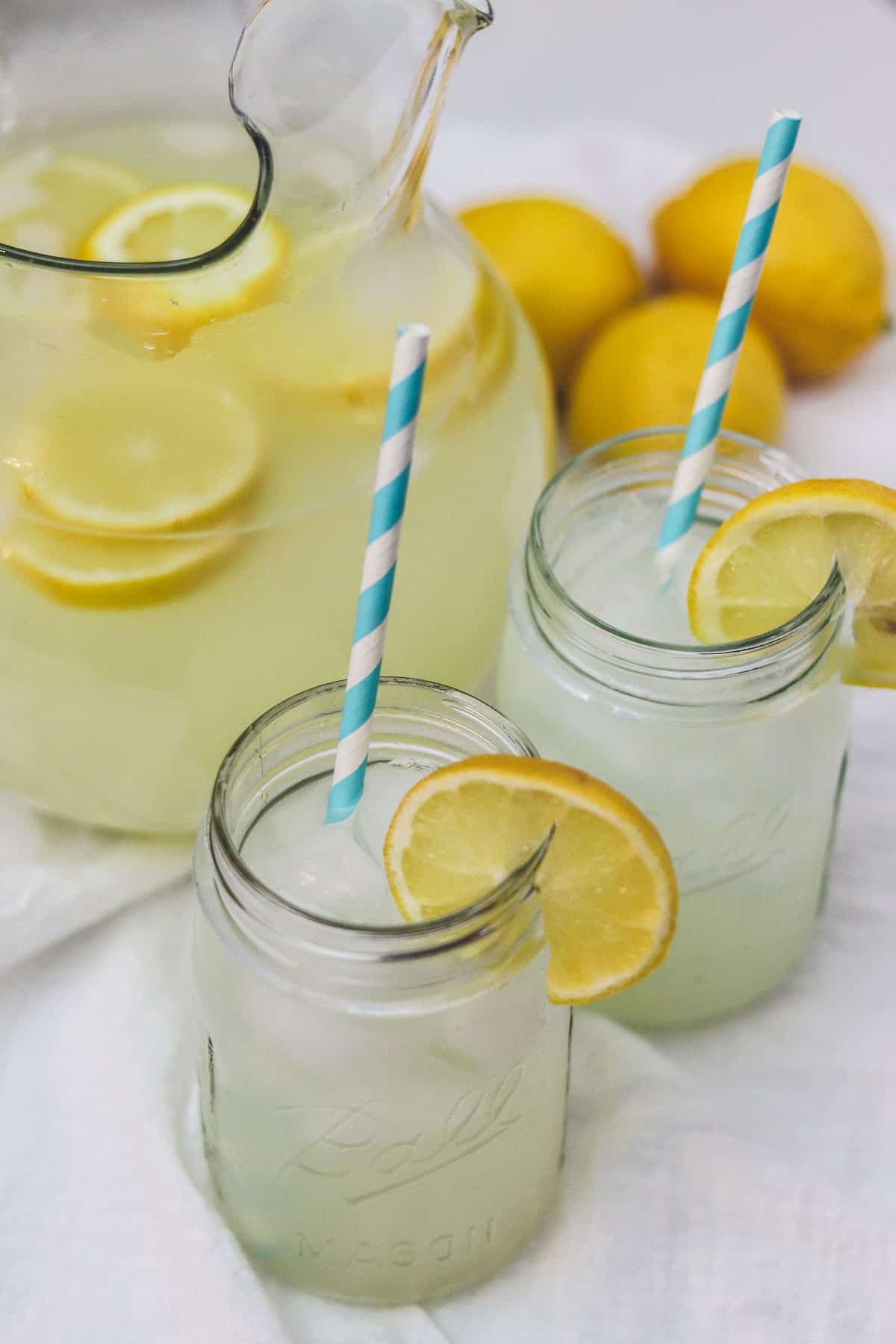 More Drink Recipes
If you like this lemonade recipe, try my skinny pink party punch recipe!