This skinny pink party punch recipe is fruity, fizzy, and delicious. Pink punch is great for parties or just for a fun night at home. Cranberry juice, pineapple juice, and ginger ale combine to make a delicious drink recipe!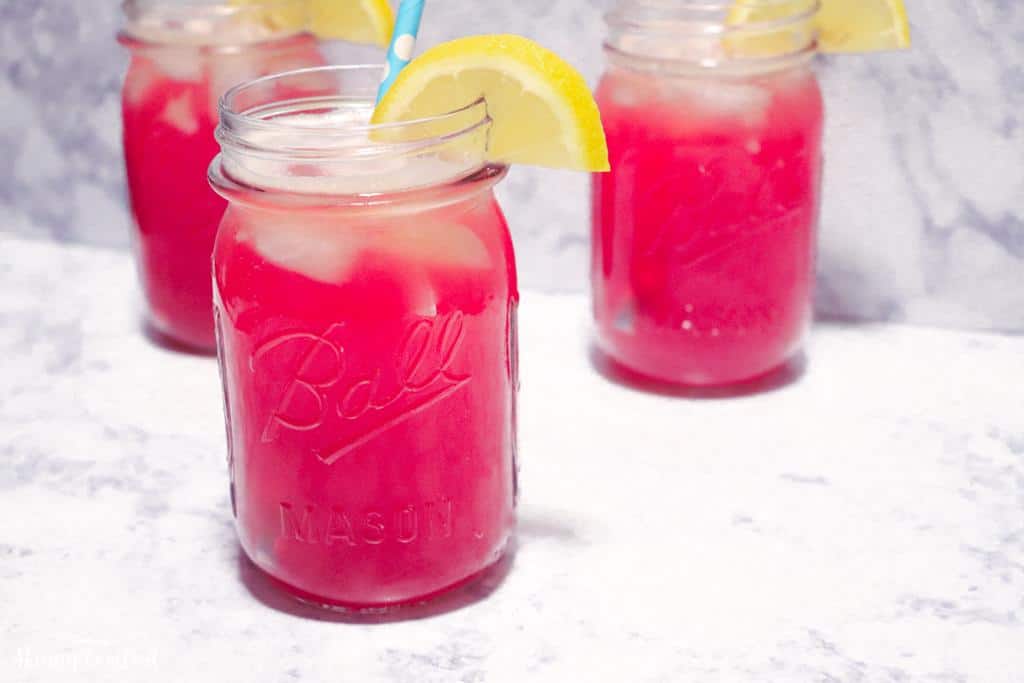 This is my probably all-time favorite punch. It's sweet, fruity, and ... it's pink! Growing up my family always had this pink punch at every baby shower, wedding shower, or birthday party. We called this "Pink Lady" Punch.
It's also easy to make - only 3 ingredients! The original recipe called for added sugar and full-calorie soda and juice...it was WAY too many calories for a drink! While it was tasty, I felt guilty drinking it! My slimmed-down version only has 30 calories in an 8 oz serving!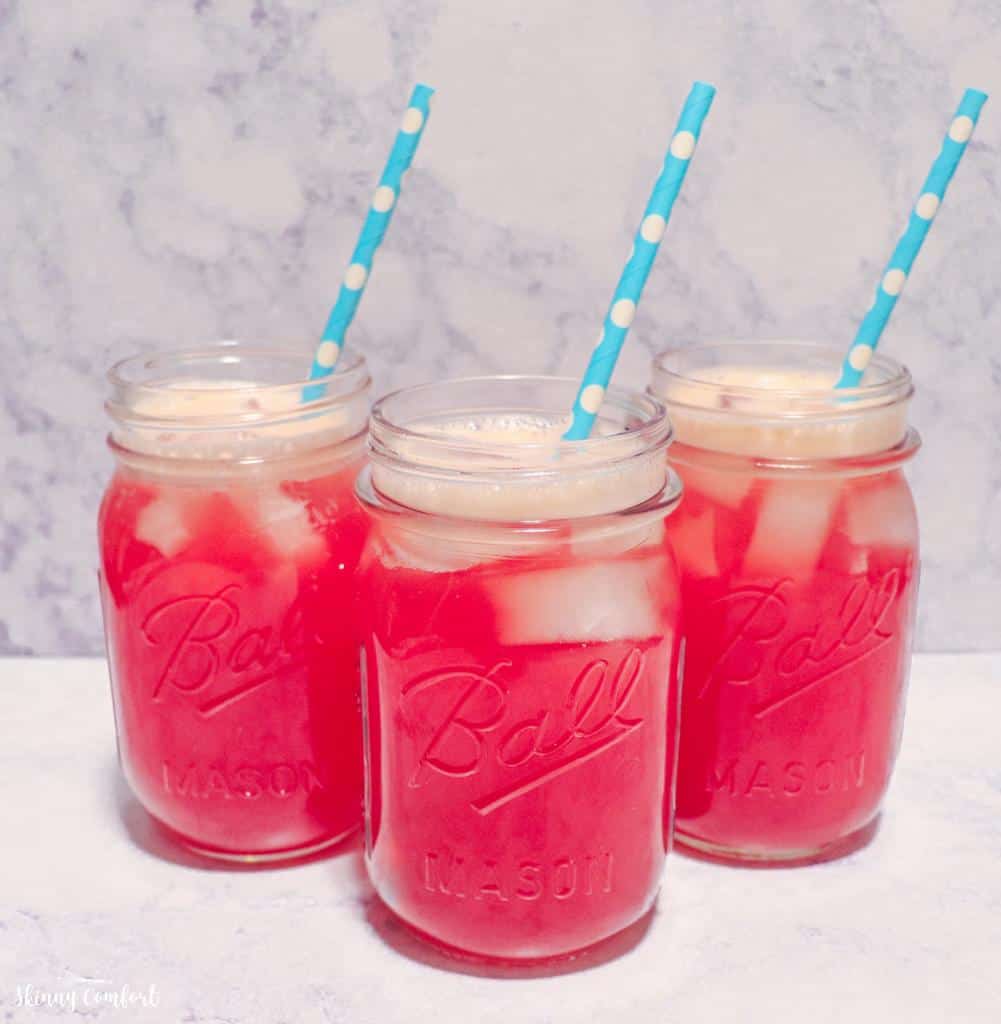 Ingredients
This punch is super simple - pineapple juice, diet cranberry juice, and diet ginger ale. The off-brand juices work just fine, but feel free to use your favorite brands!
I DO use full-calorie pineapple juice. There isn't a good "diet" substitute for pineapple juice in a punch recipe. It's worth the calories!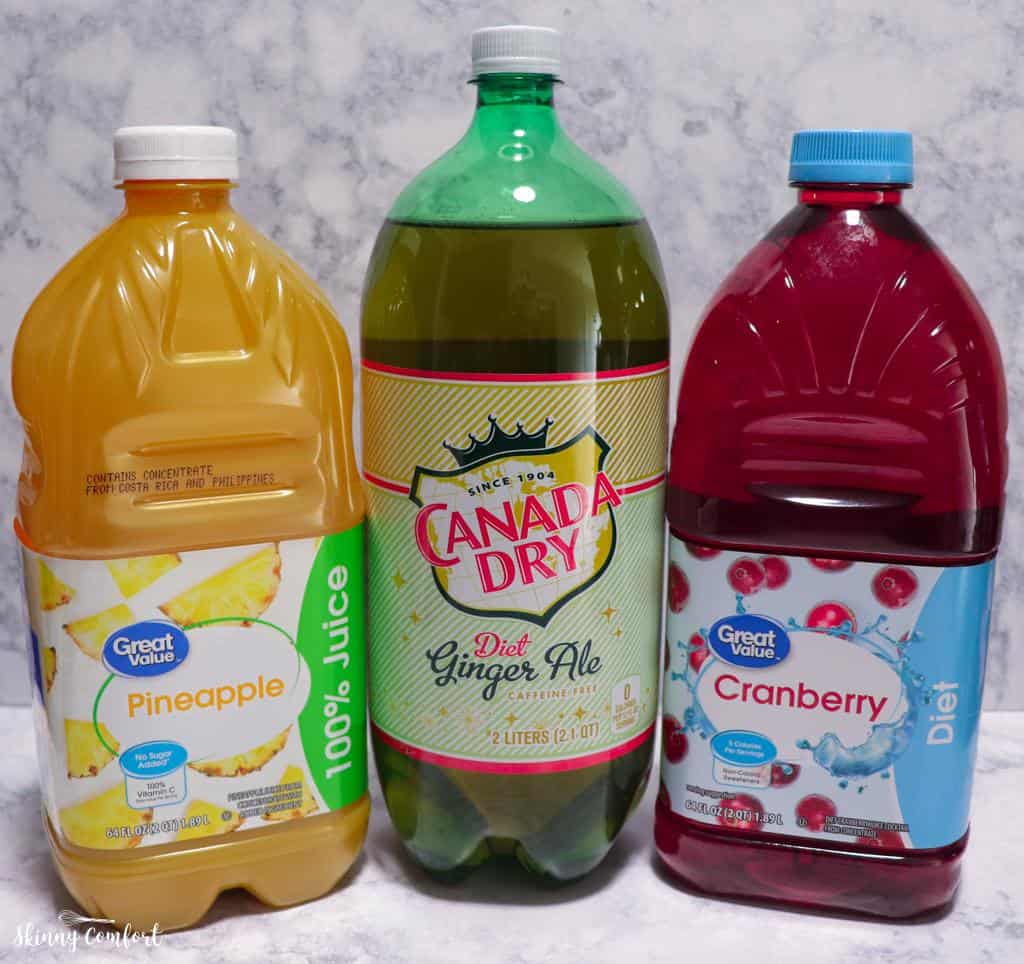 How to Make the Punch
To make this punch, the ratio is 1 part pineapple juice, 1 part diet cranberry juice, and 2 parts diet ginger ale. That's it! I usually mix together the pineapple and cranberry juice together ahead of time, and then add the diet ginger ale when serving.
You don't want the soda to go flat before serving, so it's best to wait so that your punch is nice and bubbly!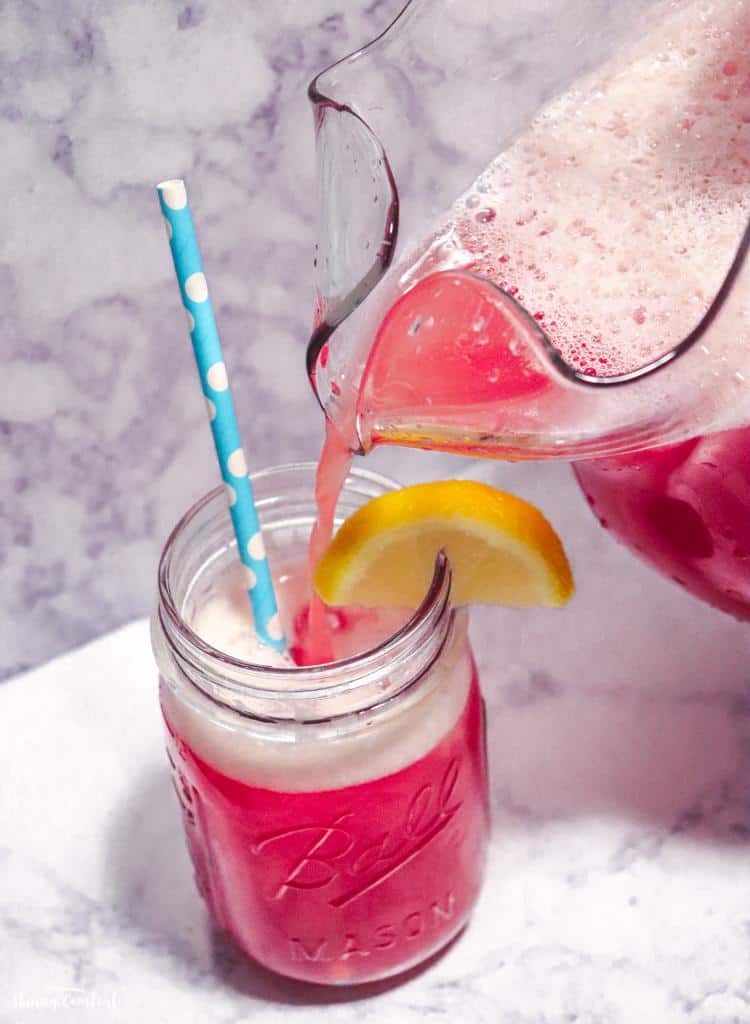 Where to Serve Pink Punch
This punch is great for parties, baby showers, or just to enjoy for a night at home! It will definitely please a crowd at any party.
I often mix up a batch of juice and store it in the fridge for a few weeks. Just wait until you're ready to have a glass and open up a can of diet ginger ale to mix in.
For a cute look, serve in pint-sized mason jars with paper straws!
Substitutions for Diet Soda and Juice
If you don't want to use diet ginger ale or diet juice, this punch will also taste good with regular ginger ale and cranberry juice. This will make it about 100 calories per 8 oz serving instead of 30 calories per 8 oz serving.