Instant Pot Muffin Bites make the perfect quick and easy breakfast! These adorable mini muffin bites are so easy to make with a muffin mix and an egg bite mold!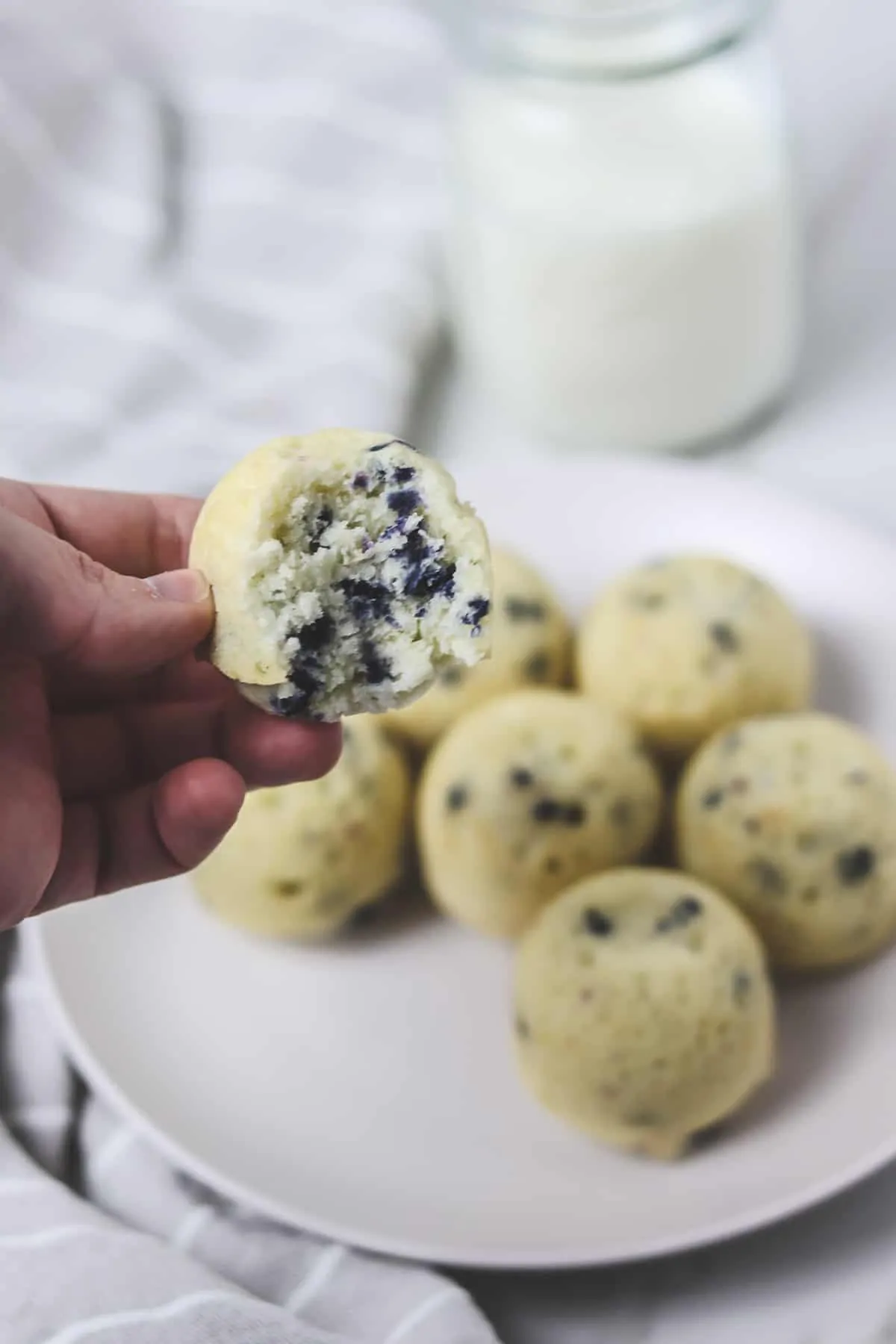 These are great not only at breakfast, but also as a dessert or snack! They are sweet, fluffy, and moist - just like muffins baked in the oven.
Muffin bites are a fun and different way to use your Instant Pot egg bite molds! I love the shape and size, and kids will love them too.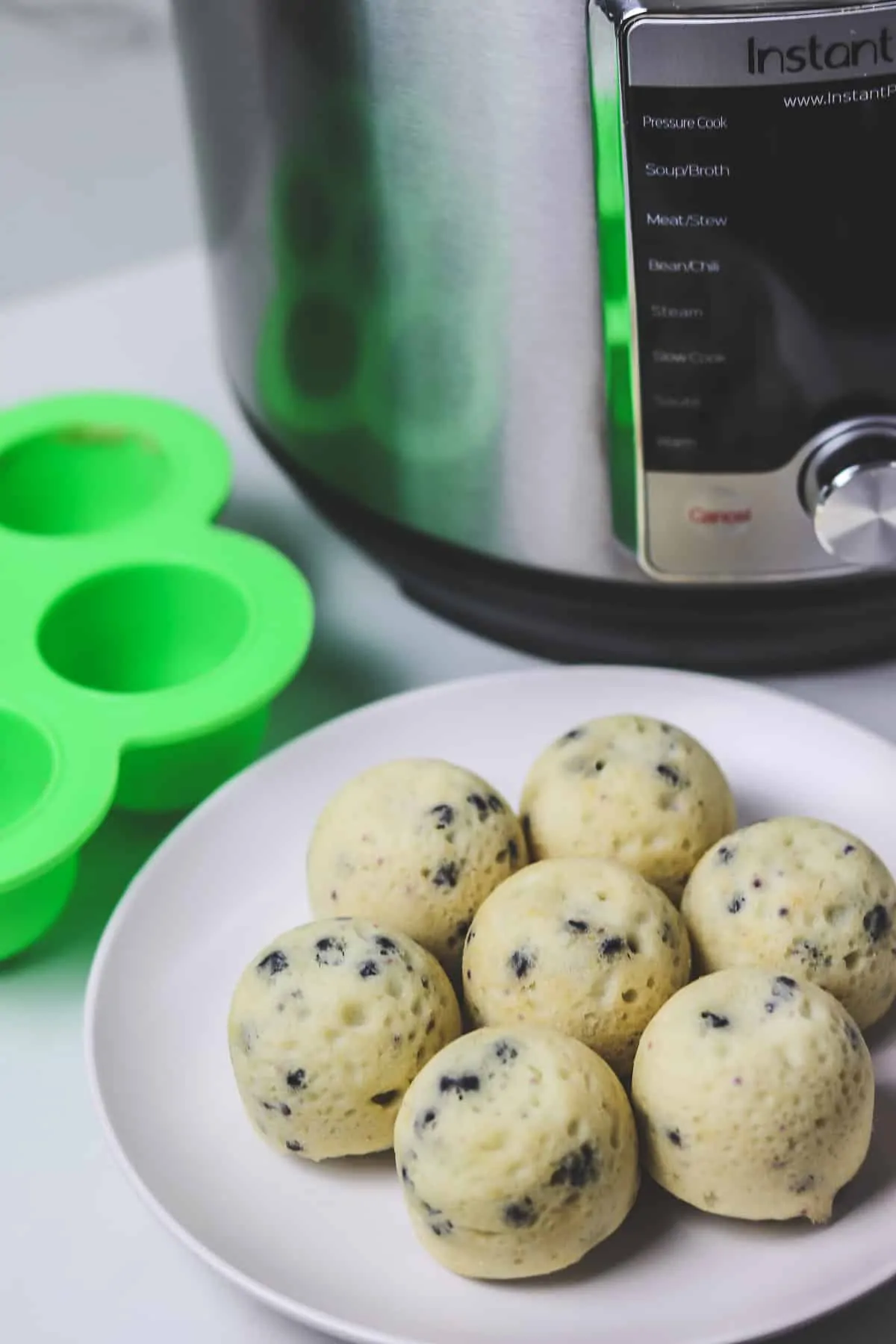 My favorite part about these muffins is their perfect portion size. Regular muffins are huge and also have a huge amount of calories, but these are small and just the right size!
While these aren't exactly the healthiest recipe, the small size makes them much more diet-friendly than your typical muffin.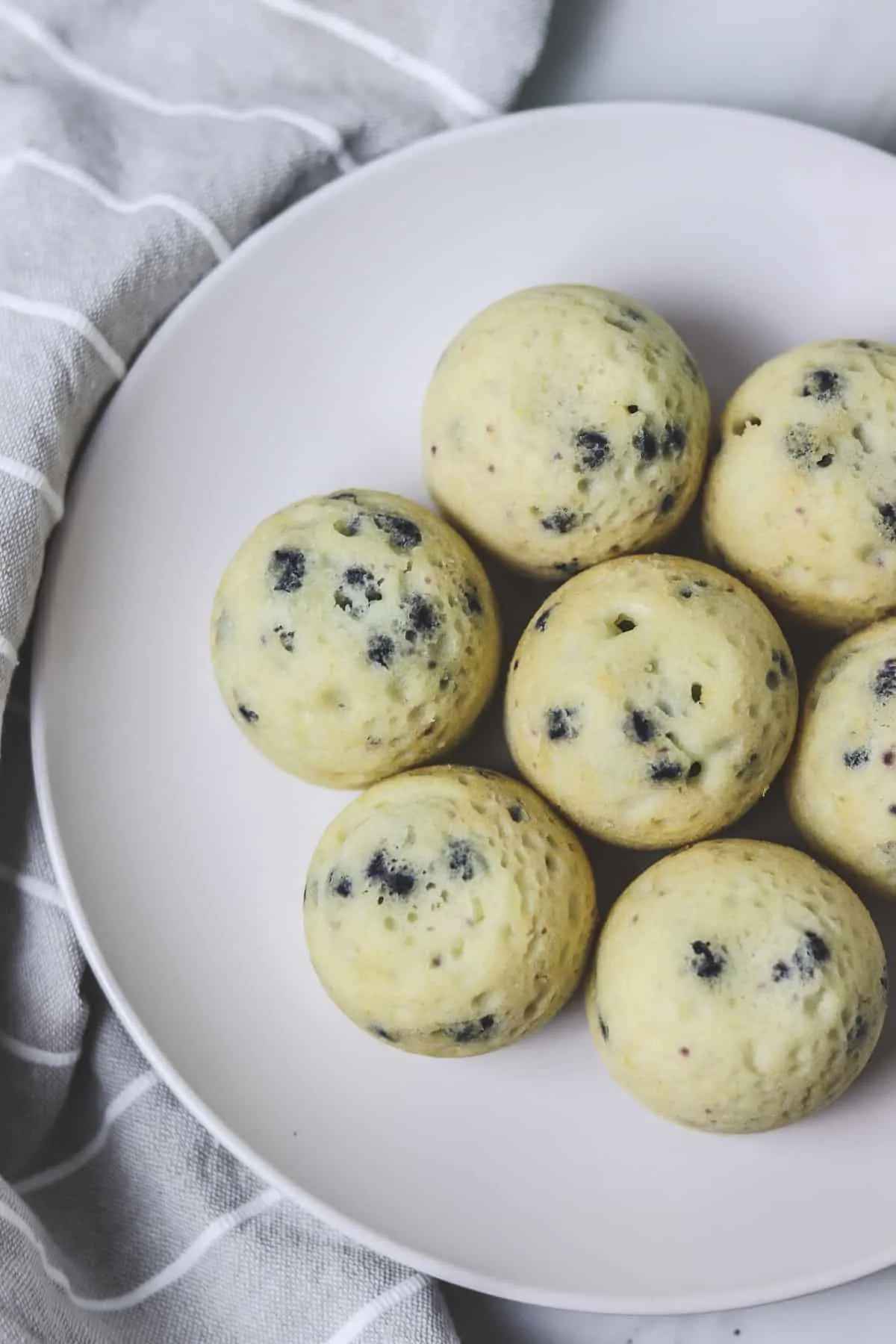 Jump to:
Why Make Muffins in the Instant Pot?
It may sound a little strange to pressure cook muffins, but they really turn out well!
Instant Pot muffins are:
EASY!
Impossible to burn - they will cook perfectly every time
No need to heat up your entire oven and heat up the house during the summertime
Fun use for your egg bite molds!
Muffin bites are the perfect size with great built-in portion control
Kids will love the fun rounded shape that's different from your typical cupcake mold shape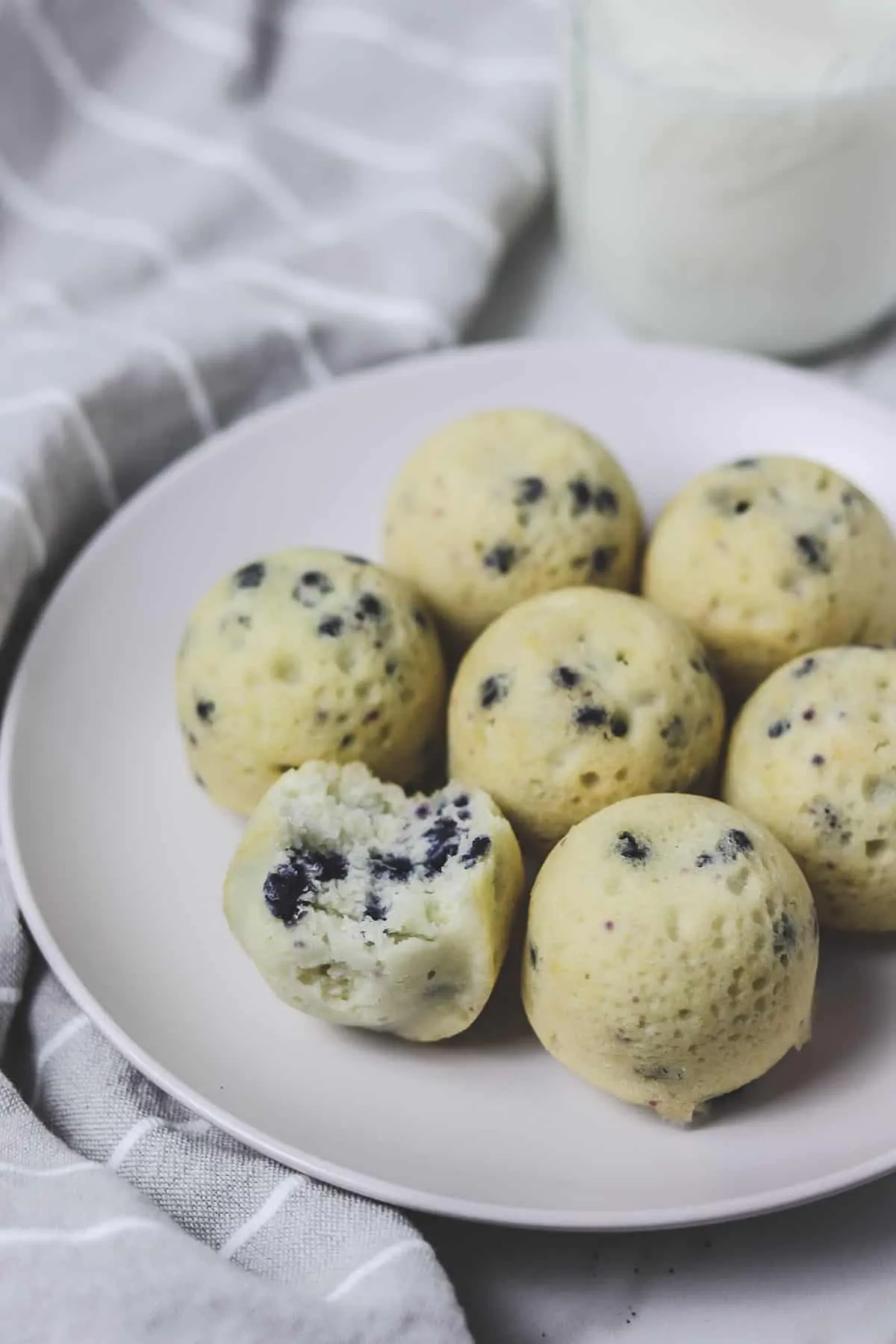 Ingredients
You will need:
Small pouch of muffin mix (7 oz). I like the Martha White muffin mix, but any similarly-sized muffin mix will work
½ cup milk, as called for on the muffin mix package
1 cup water to go in the bottom of the Instant Pot
Nonstick spray - I use canola oil spray but any oil is fine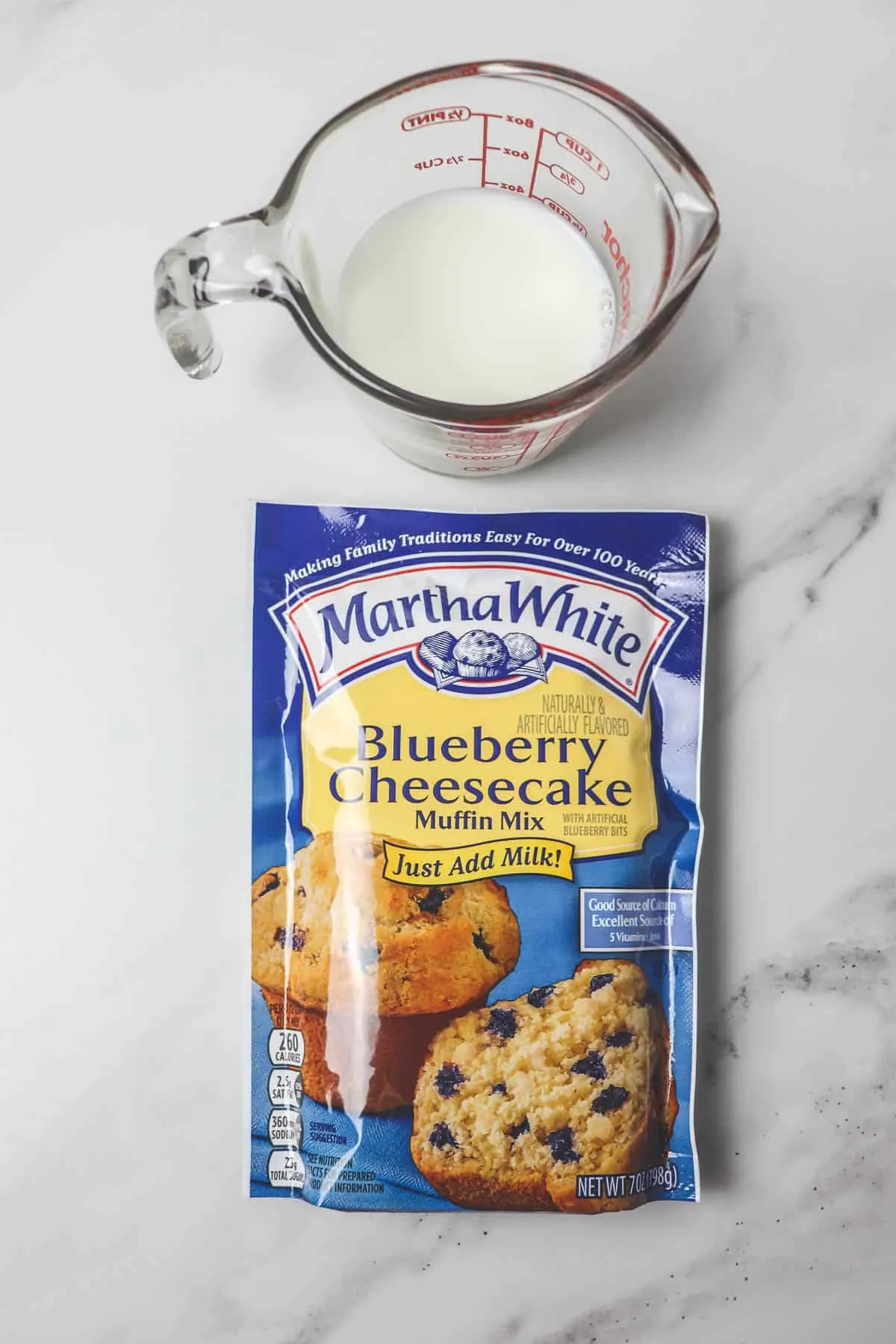 This time I used Blueberry Cheesecake muffin mix but you can use any flavor! Chocolate, apple cinnamon, strawberry, or banana nut are also good options! My favorite flavor is blueberry cheesecake, closely followed by chocolate!
Equipment
You will need an Instant Pot, egg bite molds, and a trivet. Many sets of the egg bite molds come with a trivet. Otherwise you can use the small metal trivet that came with your Instant Pot.
Instructions
Step 1: Prepare Muffin Mix According to Package Directions
If using the Martha White brand muffin mix, combine the muffin mix with ½ cup of milk. Otherwise, follow the directions on your package to mix up the batter.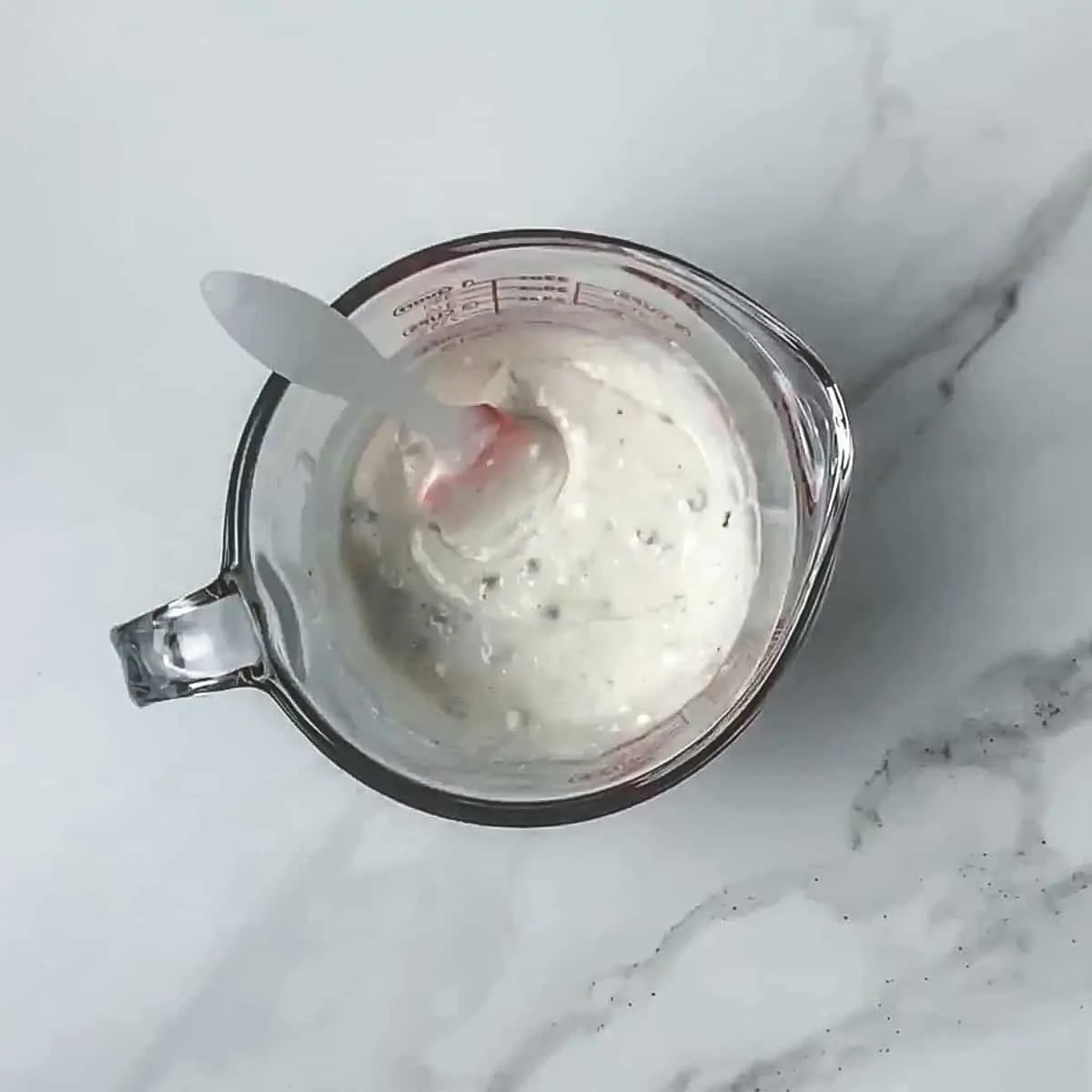 Step 2: Fill Batter in Egg Bites Mold
Spray mold generously with nonstick spray, making sure the spray covers the sides of cavity. Spread batter evenly across the 7 cups, making sure each one is about ⅔ full.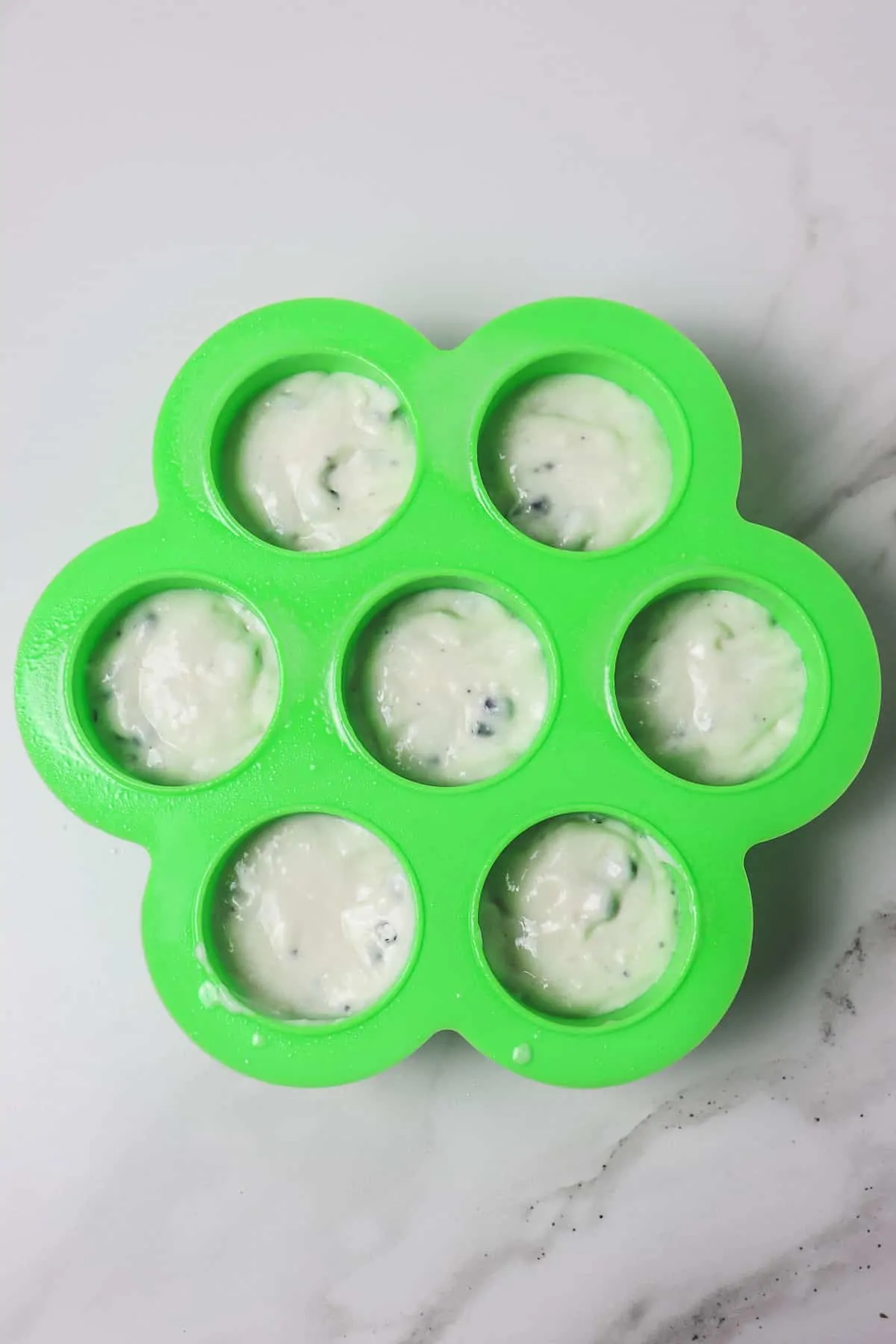 If you have a silicone lid for your egg bite mold, put the lid on top. Otherwise cover tightly with aluminum foil.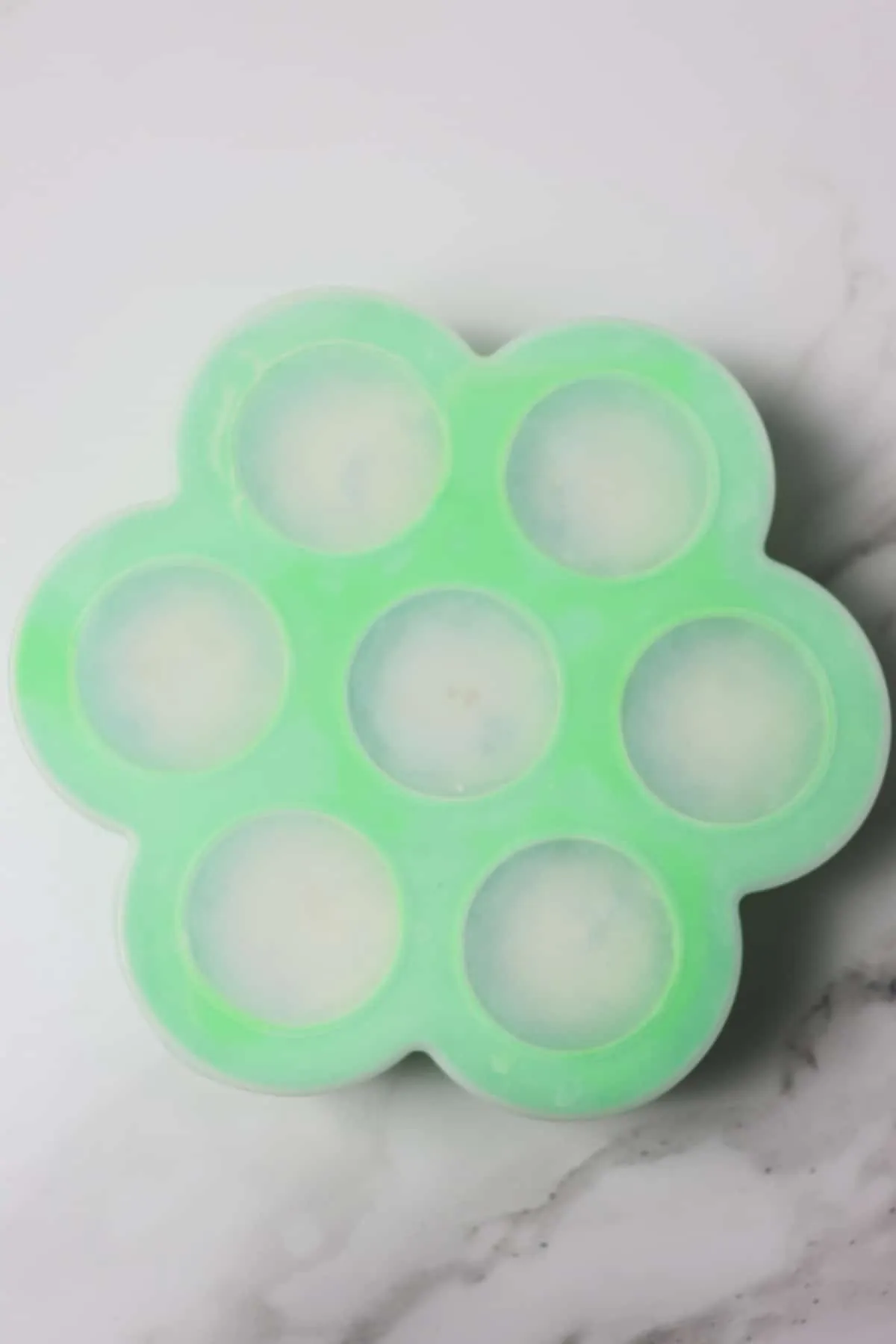 Step 3: Pressure Cook
Pour 1 cup of water in the bottom of the Instant Pot. Add the trivet to the bottom of the pot (metal or silicone trivet will work).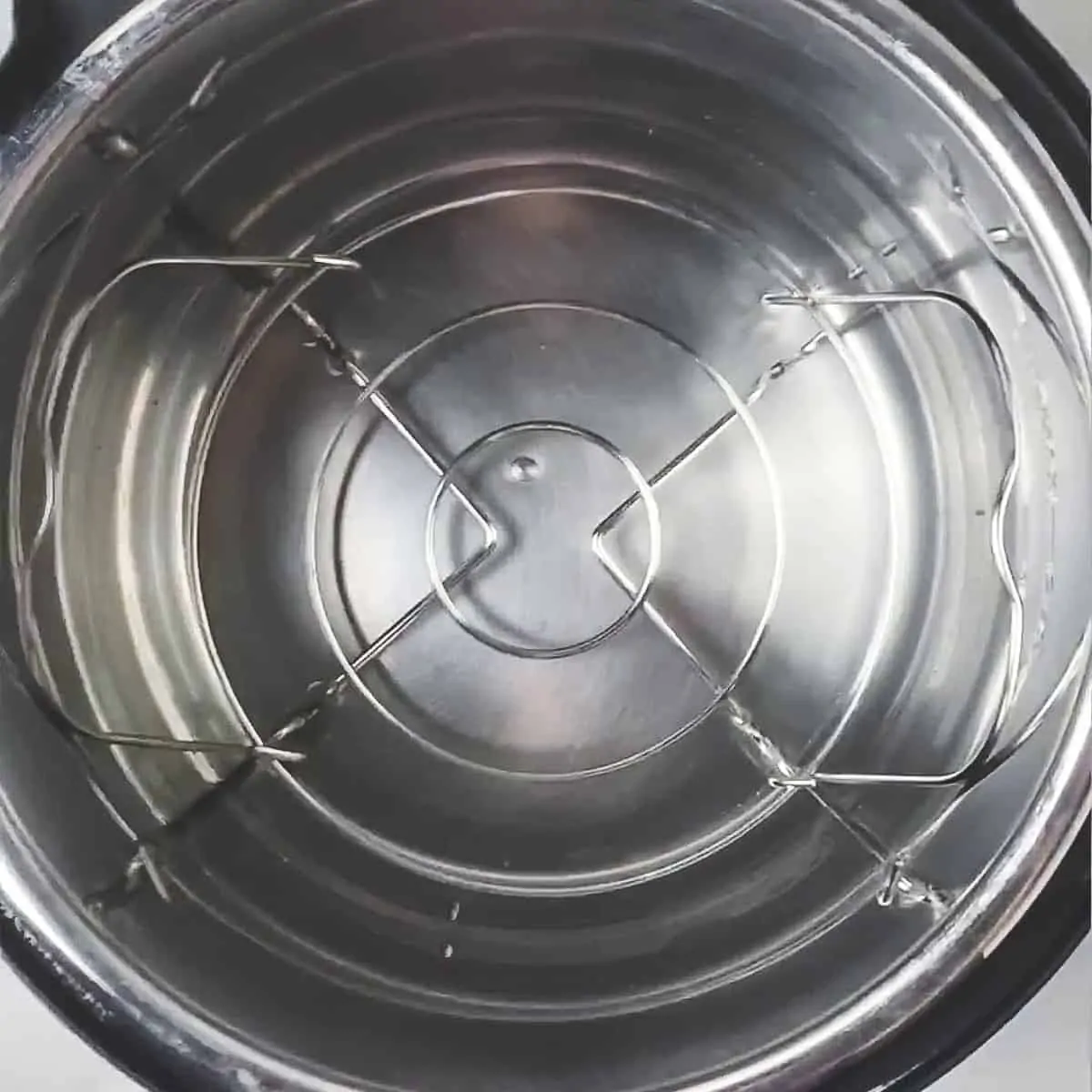 Finally, put the muffin bites on top of the trivet.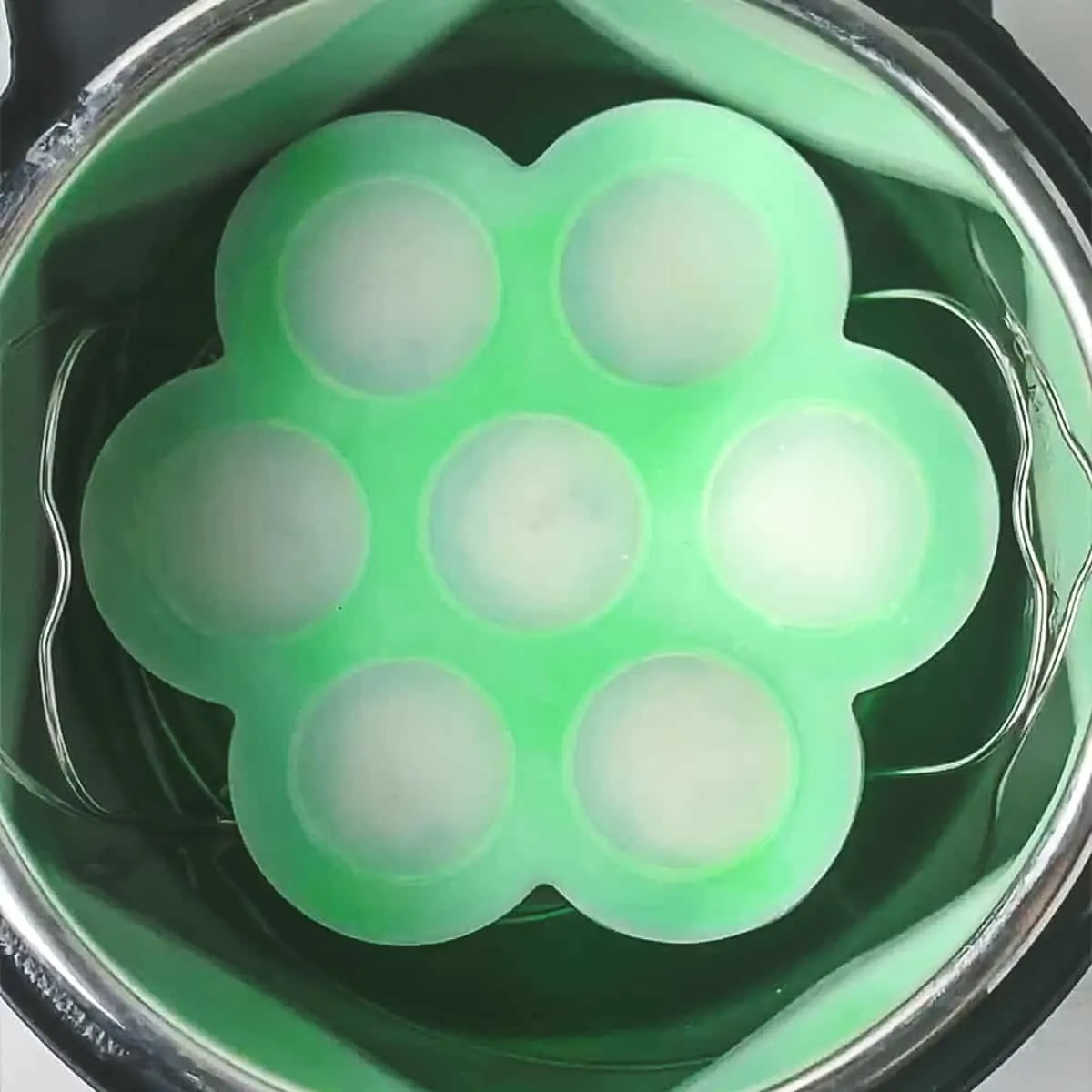 Put the lid on the Instant Pot and cook for 10 minutes high pressure. After the cooking time is up allow a 10 minute natural release before releasing the remaining pressure.
Allow the muffin bites to cool in the mold for 5-10 minutes, and then you should be able to easily turn over the mold and pop out the muffin bites!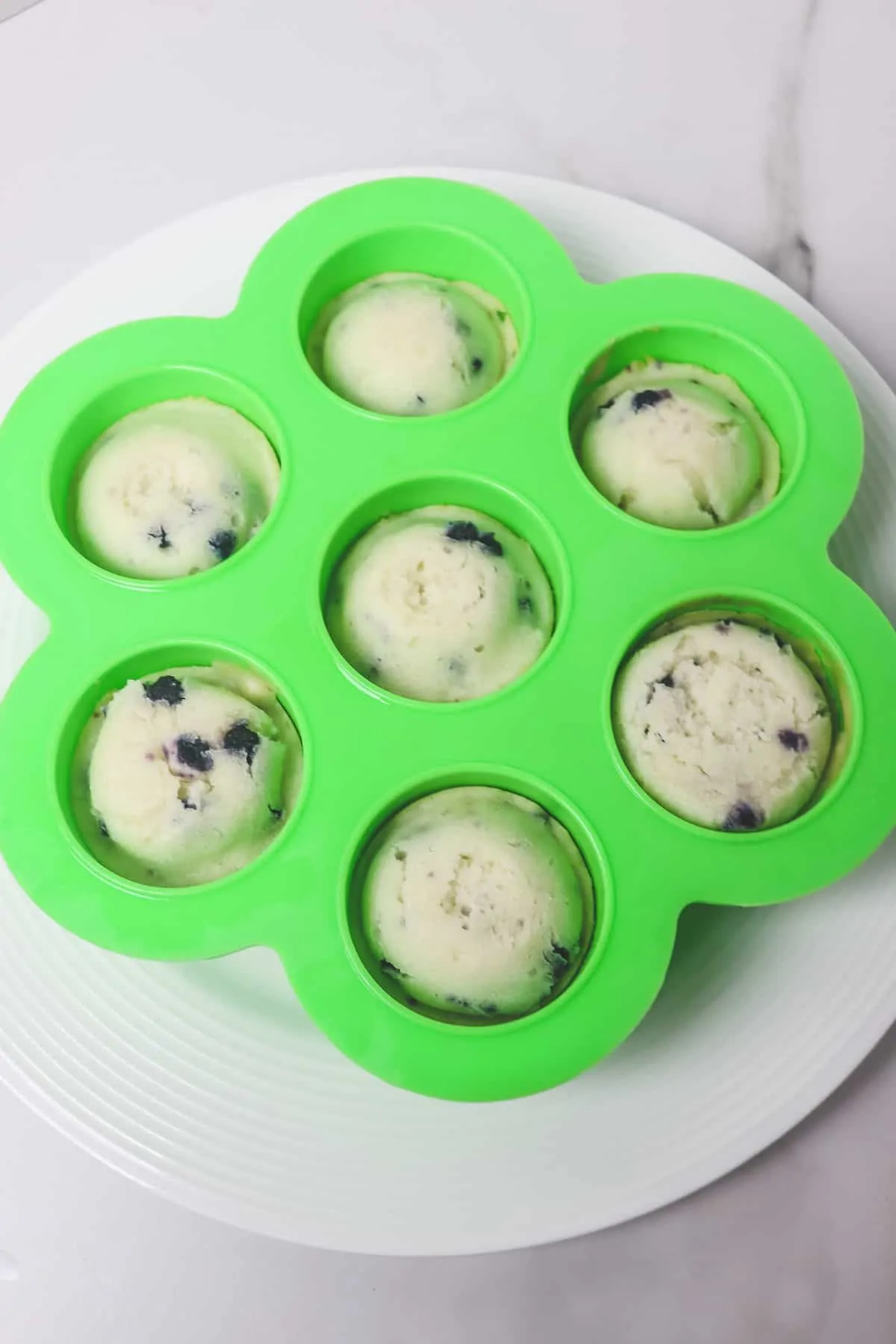 Top Tips
Spray the molds with nonstick spray - this will make the muffin bites easy to pop out! If you forget to spay them, they may stick.
Use your silicone lid or foil to cover the molds - this helps prevent excess water and moisture from getting in the mold.
Let muffins cool for at least 5-10 minutes in the mold - if you do this, they will come out easily without breaking apart.
Use your favorite flavor muffin mix! This recipe can adapt to any flavor muffin - pick your favorite! Blueberry, strawberry, banana, apple cinnamon, or chocolate are all good options!
DO NOT SKIP the 10-minute natural release! If you do a quick release, your cake will fall and be extremely dense. The natural release helps the muffins maintain their fluffiness.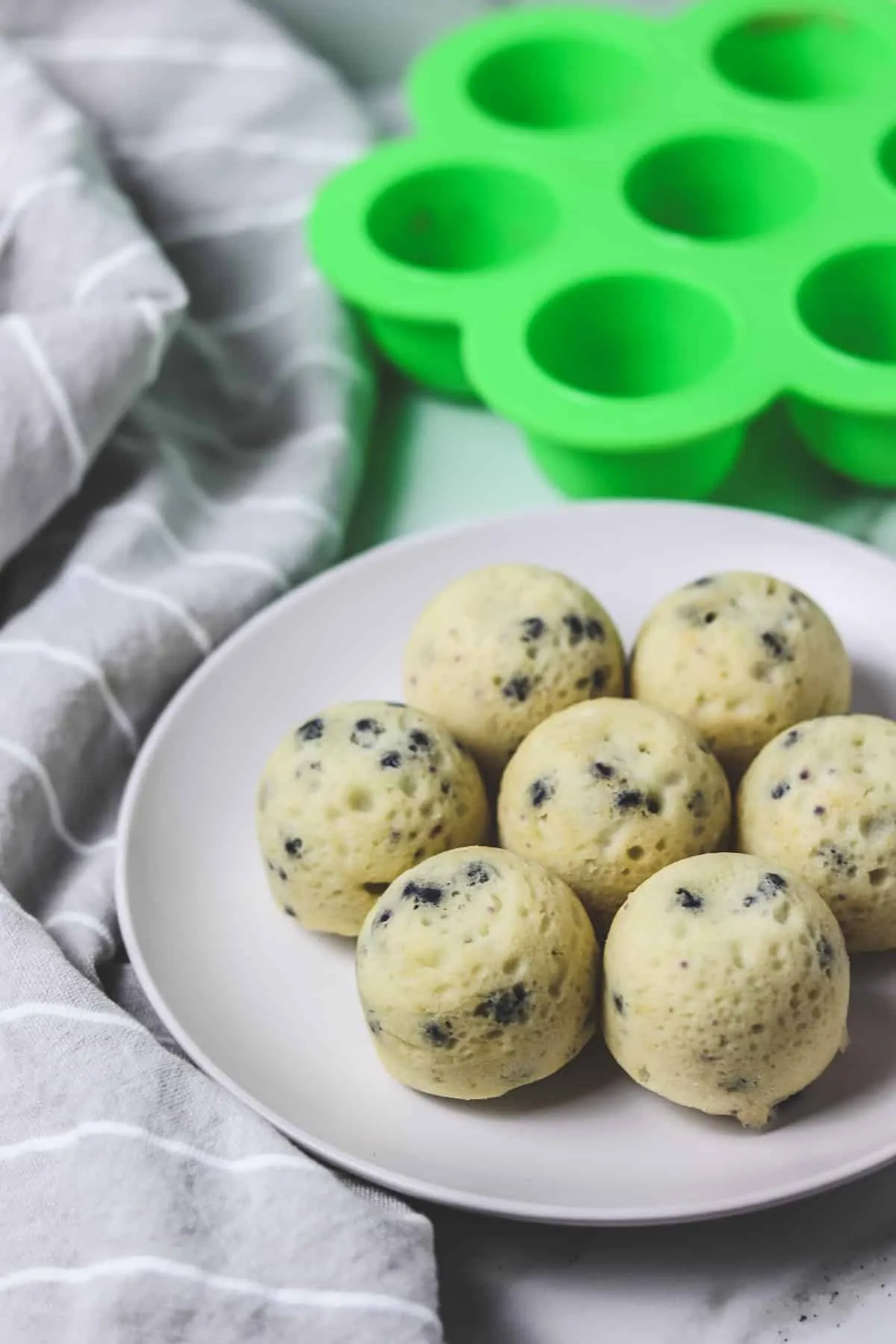 How to Make 2 Layers
If you want to use two packs of muffin mix, or a larger package of muffin mix (15-20 ounces), you can stack two egg bites molds to make a double recipe. Fill cups about ⅔ full. Make sure you put the silicone lids on the molds (or cover with aluminum foil) before stacking.
To make a double recipe use the same cooking instructions (10 minutes high pressure + 10 minutes natural release).
Using Homemade Muffin Mix
If you don't want to use store-bought muffin mix, you can definitely make your own homemade muffin batter using any muffin recipe. If your recipe makes a lot of batter, you will need to make two layers of muffin bites. Aim to fill the molds about ⅔ full!
A recipe that makes 6 standard cupcake-sized muffins will fill the 7 cups in an Instant Pot egg bite mold.
How to Store
You can store leftover muffins on the countertop in any airtight container or ziploc bag. Muffins will keep fresh for 4-5 days.
How to Freeze
You can freeze these muffin bites! Let muffins cool completely and wrap each one in plastic wrap or foil. Place the wrapped muffins in a plastic bag and freeze. Muffins will keep for 2-3 months in the freezer. Just pull them out and allow them to thaw for a few minutes before eating.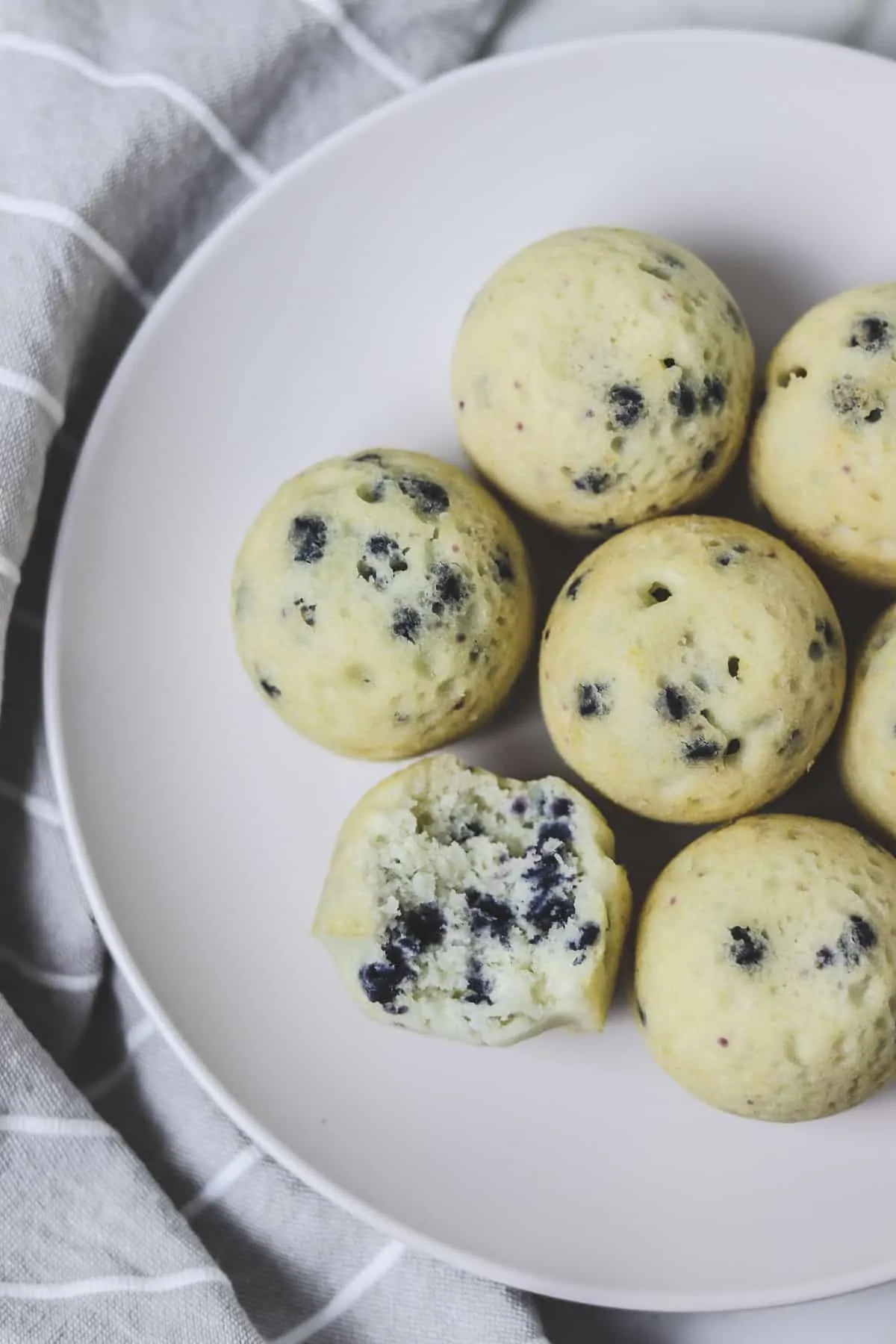 Calories in Muffin Bites
If you follow the recipe exactly as written and make 7 muffins, each muffin bite has around 120 calories. The small muffin bites are the perfect portion size!
Larger bakery-style muffins can set you back 300-500 calories. Yikes! I much prefer these baby muffins which are lower in calories.
Recipe