These fajita vegetables taste just like the delicious peppers and onions at Chipotle! Ready in minutes using a cast iron skillet, these veggies make for a delicious low-calorie topping for any Mexican dish.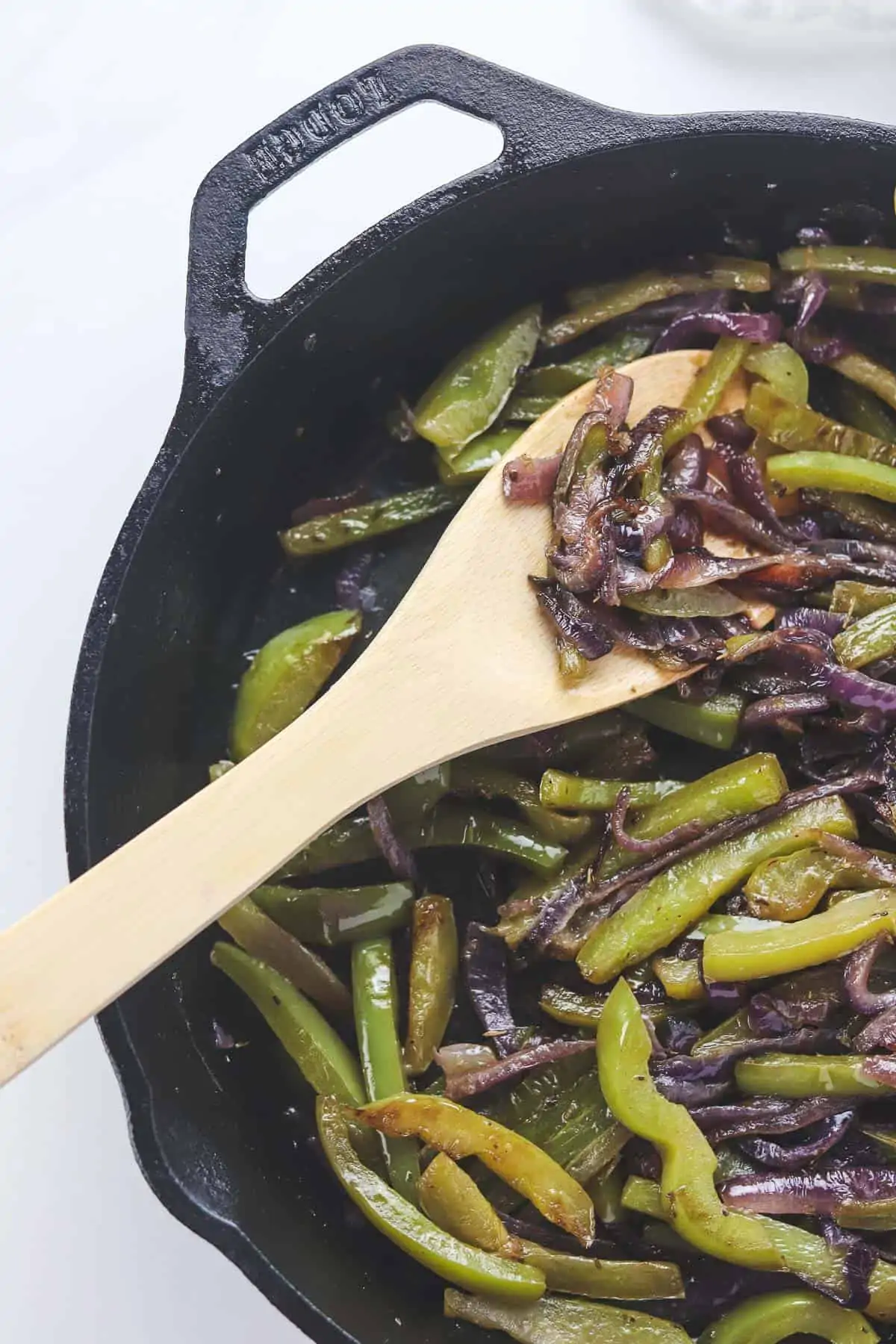 No matter what I get at Chipotle, I always add their delicious fajita veggies to my meal. I absolutely love their peppers and onions! They are perfectly tender and SO delicious.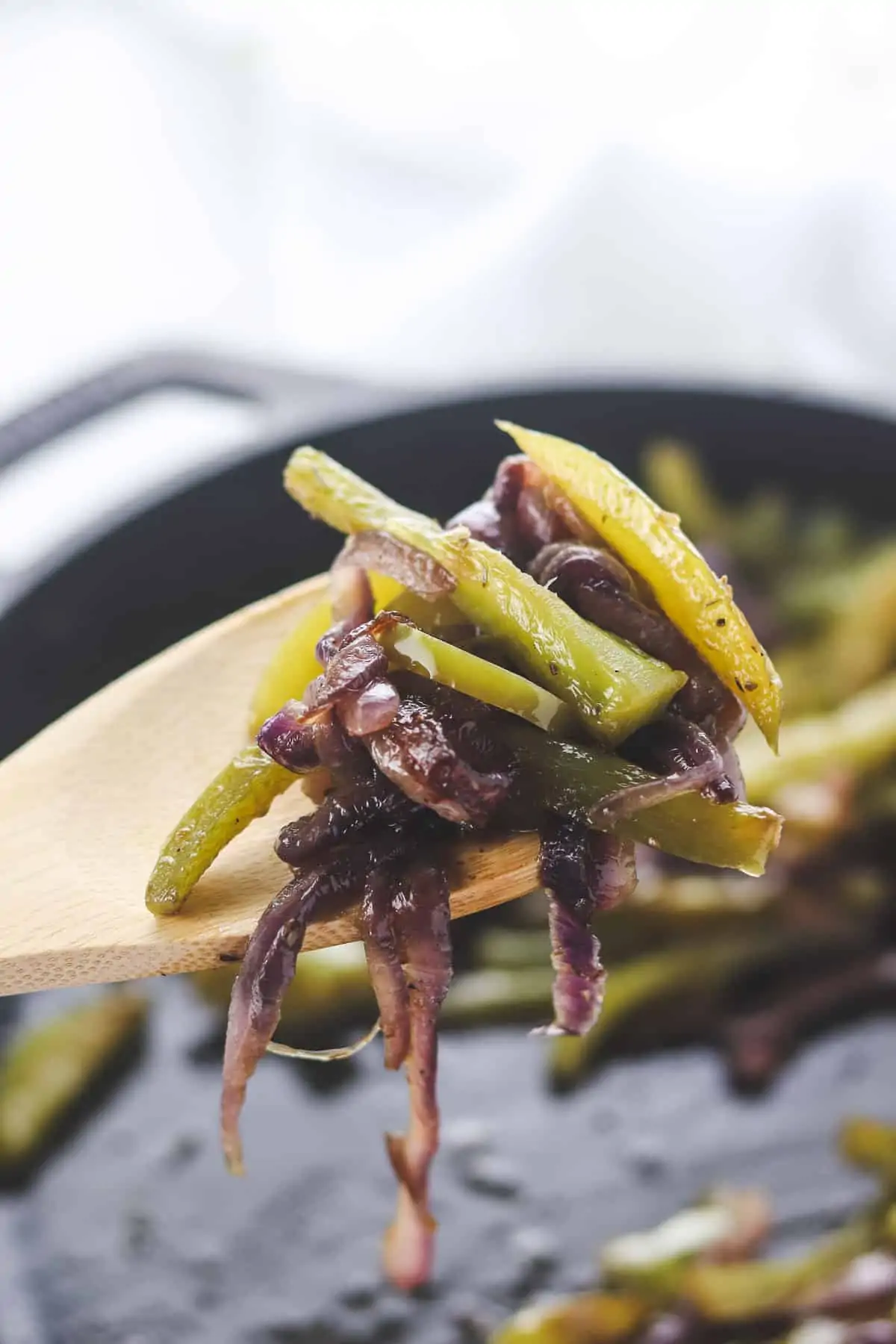 Once I tried making my own version at home, I was hooked! I add them to taco salads, burritos, nachos, and more. These fajita veggies pair well with my Instant Pot Cilantro Lime Rice (Copycat Chipotle) or my Instant Pot Shredded Chicken Tacos.
Jump to:
Ingredients
You will need:
2 tablespoons olive oil
2 large green peppers
1 large red onion
½ teaspoon dried oregano (or 1 tablespoon fresh oregano)
½ teaspoon salt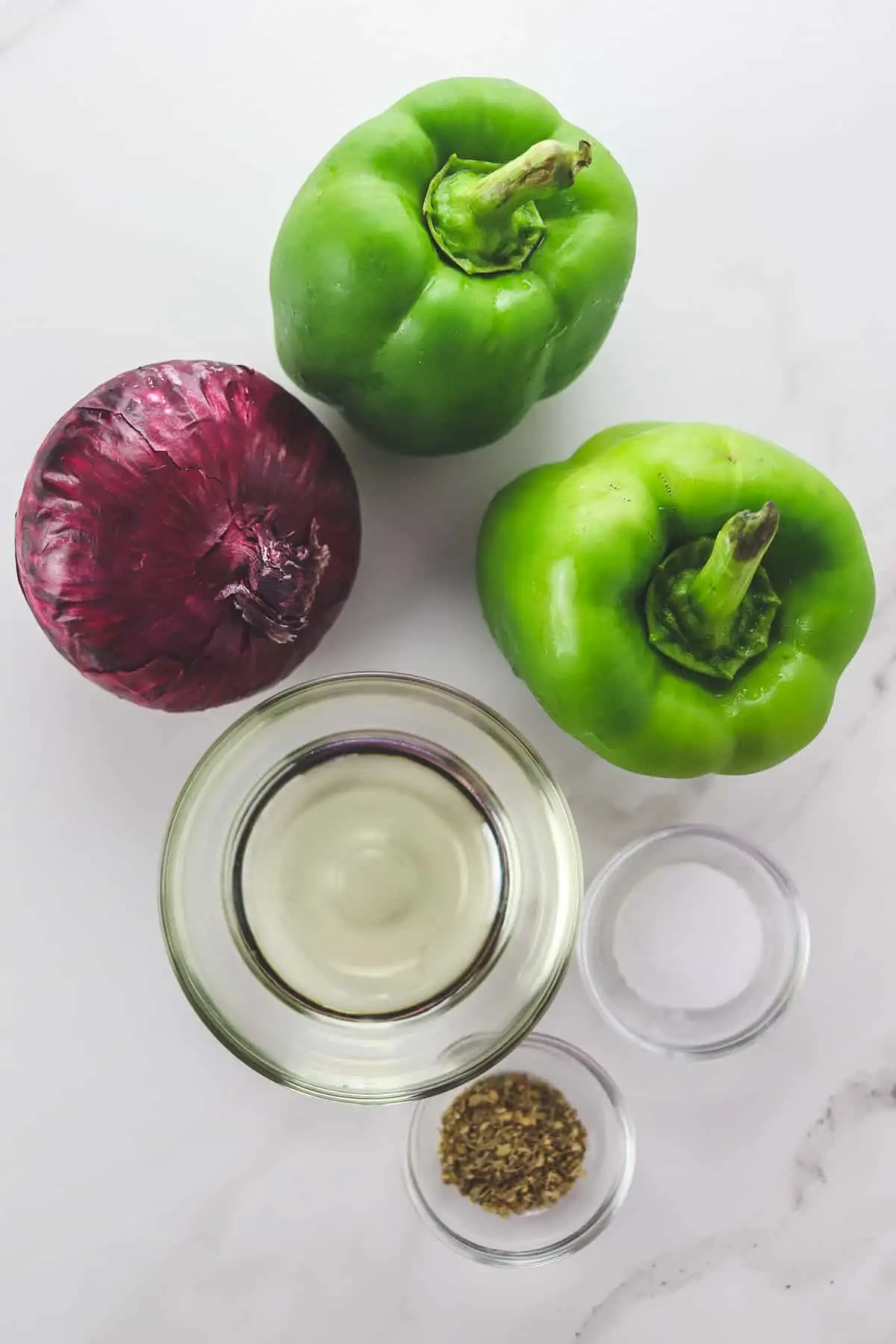 Instructions
First, start by coring the peppers and slicing them into thin strips. Next, slice the red onion into thin strips. You should end up with about the same volume of onion slices and pepper slices.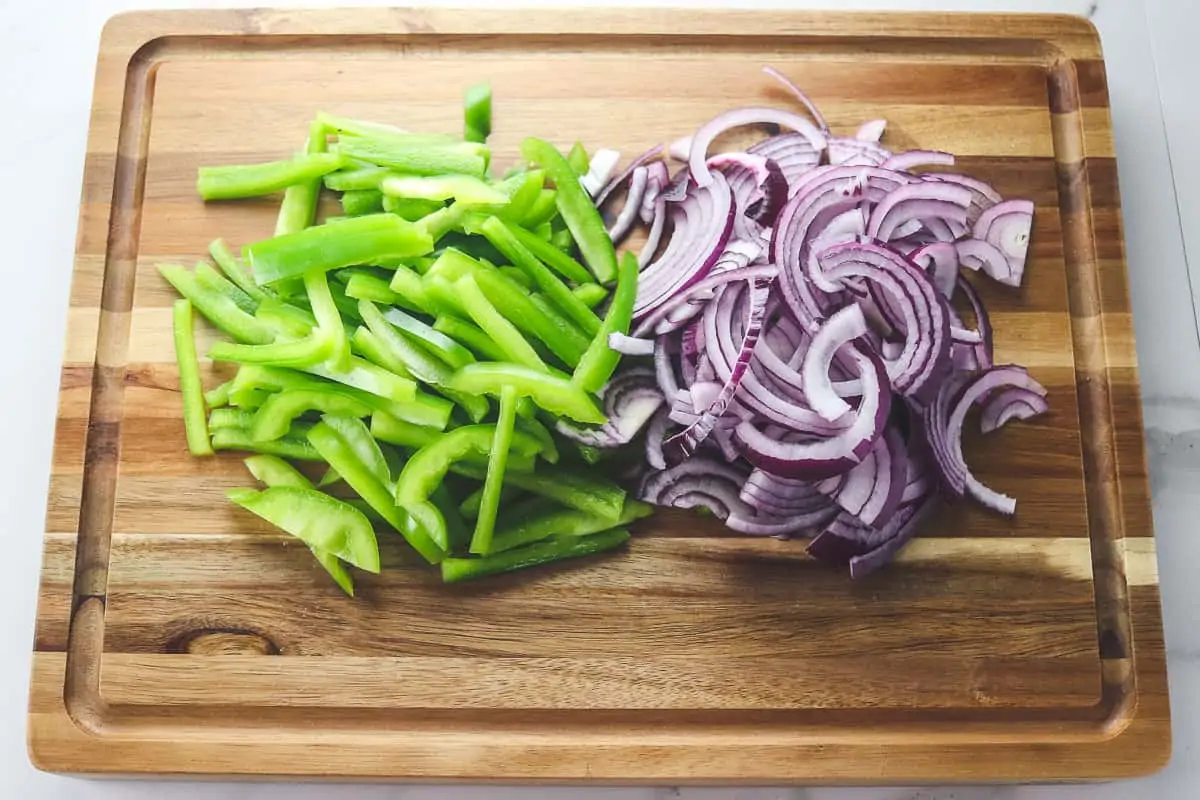 In a cast-iron skillet (or regular nonstick skillet), add the olive oil and preheat to medium heat. When the oil is heated, add the peppers, onions, salt, and oregano to the skillet.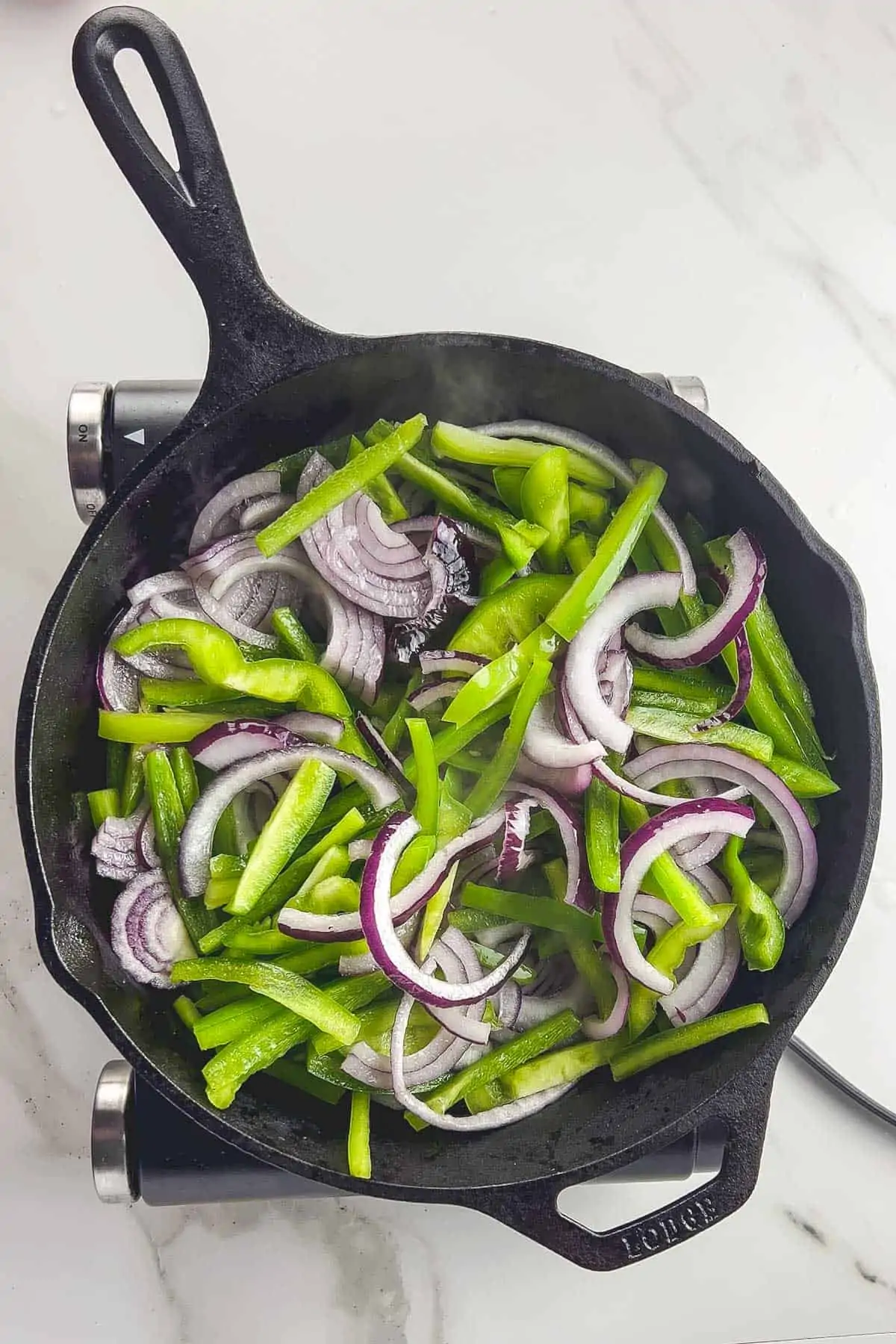 Saute the veggies on medium heat for about 10 minutes or until tender, stirring frequently.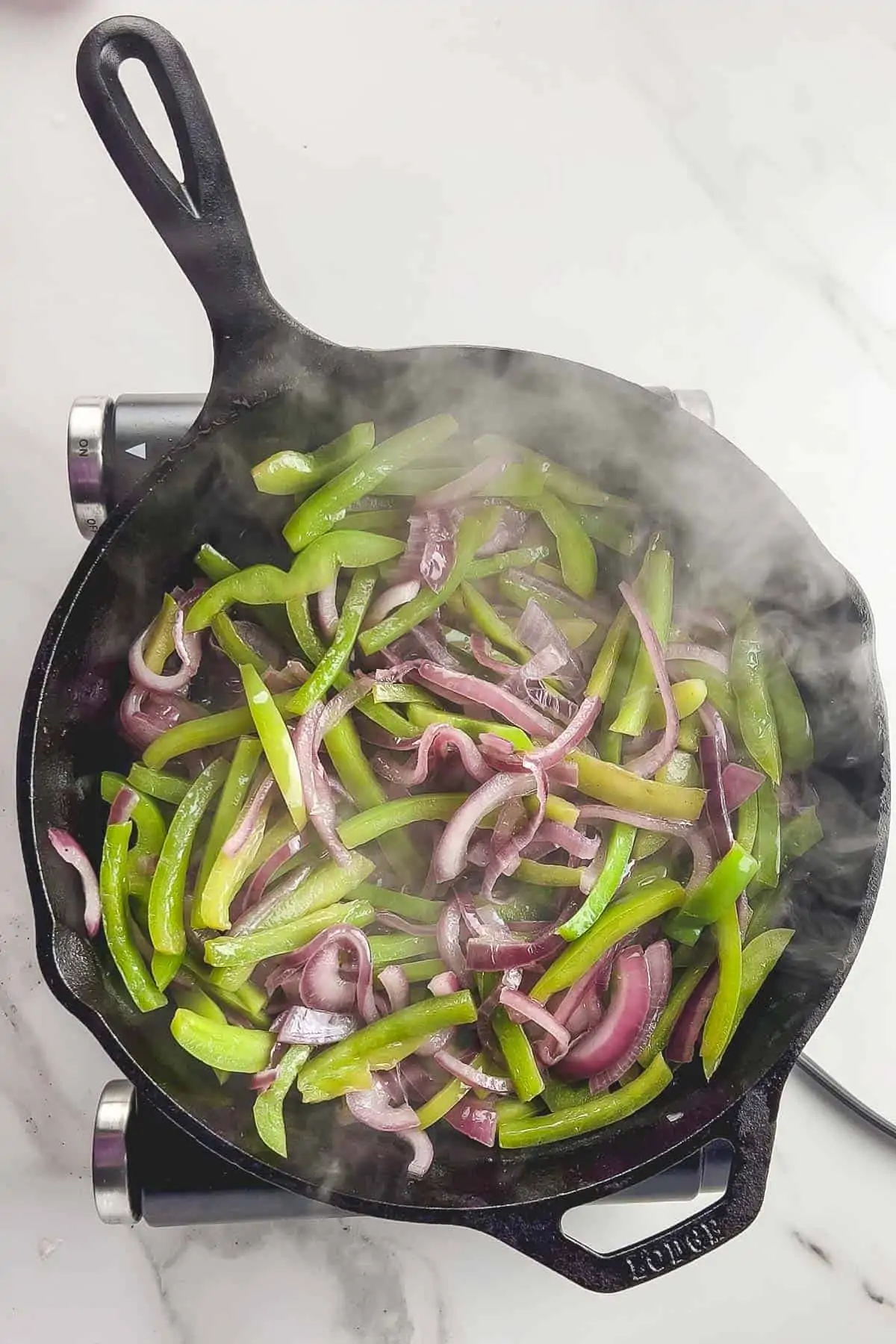 Serve warm over any Mexican dish!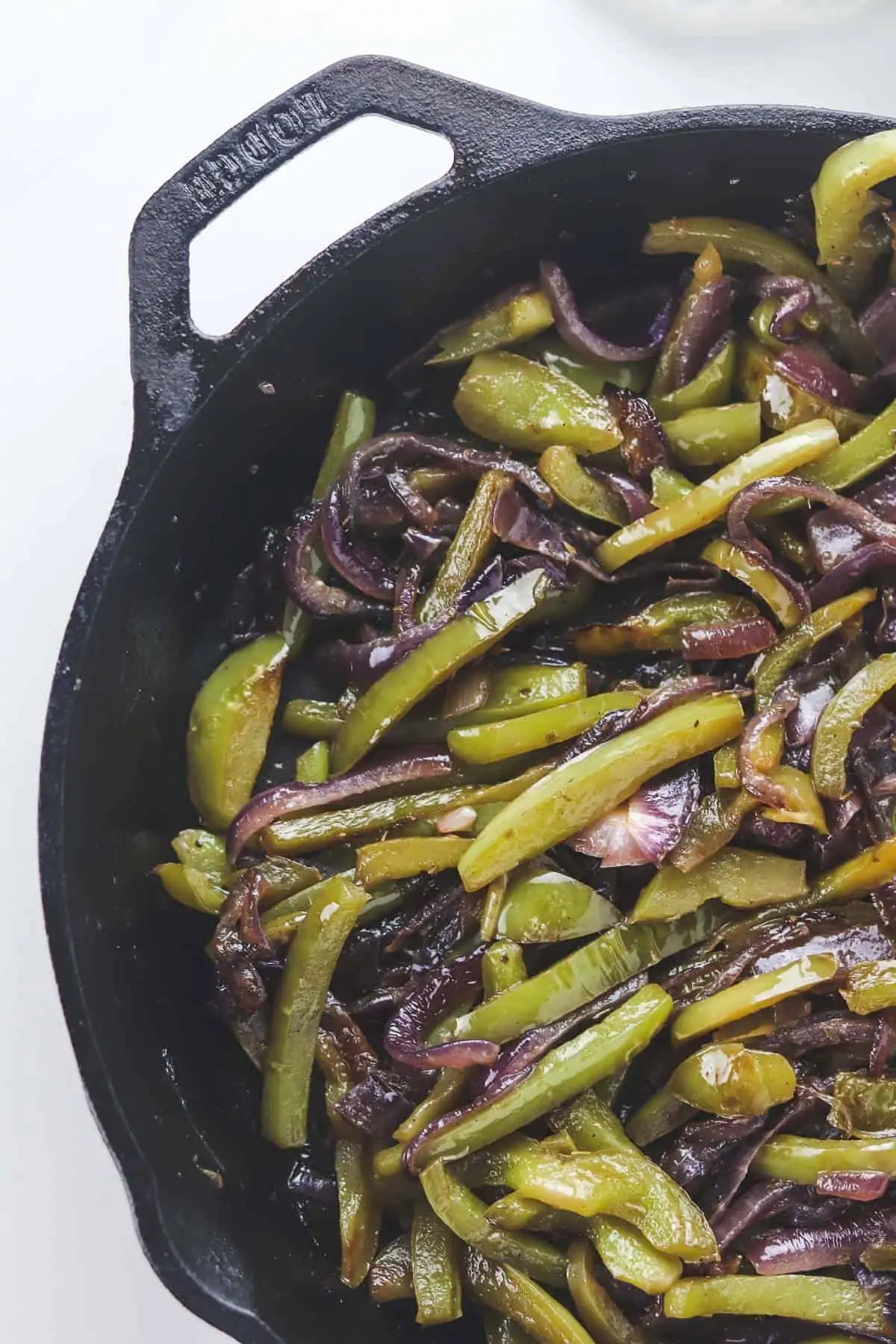 Substitutions
Oregano - you can leave out the oregano if you'd like, but I really like the flavor it adds! I typically use ½ teaspoon of dry oregano, but about 1 tablespoon of fresh oregano, finely diced, is even more delicious if you have fresh herbs on hand.
Green bell peppers - feel free to use any color of bell peppers. Chipotle typically uses green peppers, but you can definitely substitute any color pepper you have on hand. Yellow, orange, or red bell peppers may be slightly sweeter than the green ones, but they will still work for this recipe.
Red onion - to copy Chipotle, be sure to use red onions. But, you could also substitute yellow or white onions if that's what you have on hand. It will still be delicious!
Olive oil - I typically use olive oil for this recipe, but any type of oil, such as vegetable oil or canola oil, should work ok for this recipe.
Equipment
This recipe is one of my favorite things to make in my cast iron skillet! I absolutely love my Lodge cast iron skillet.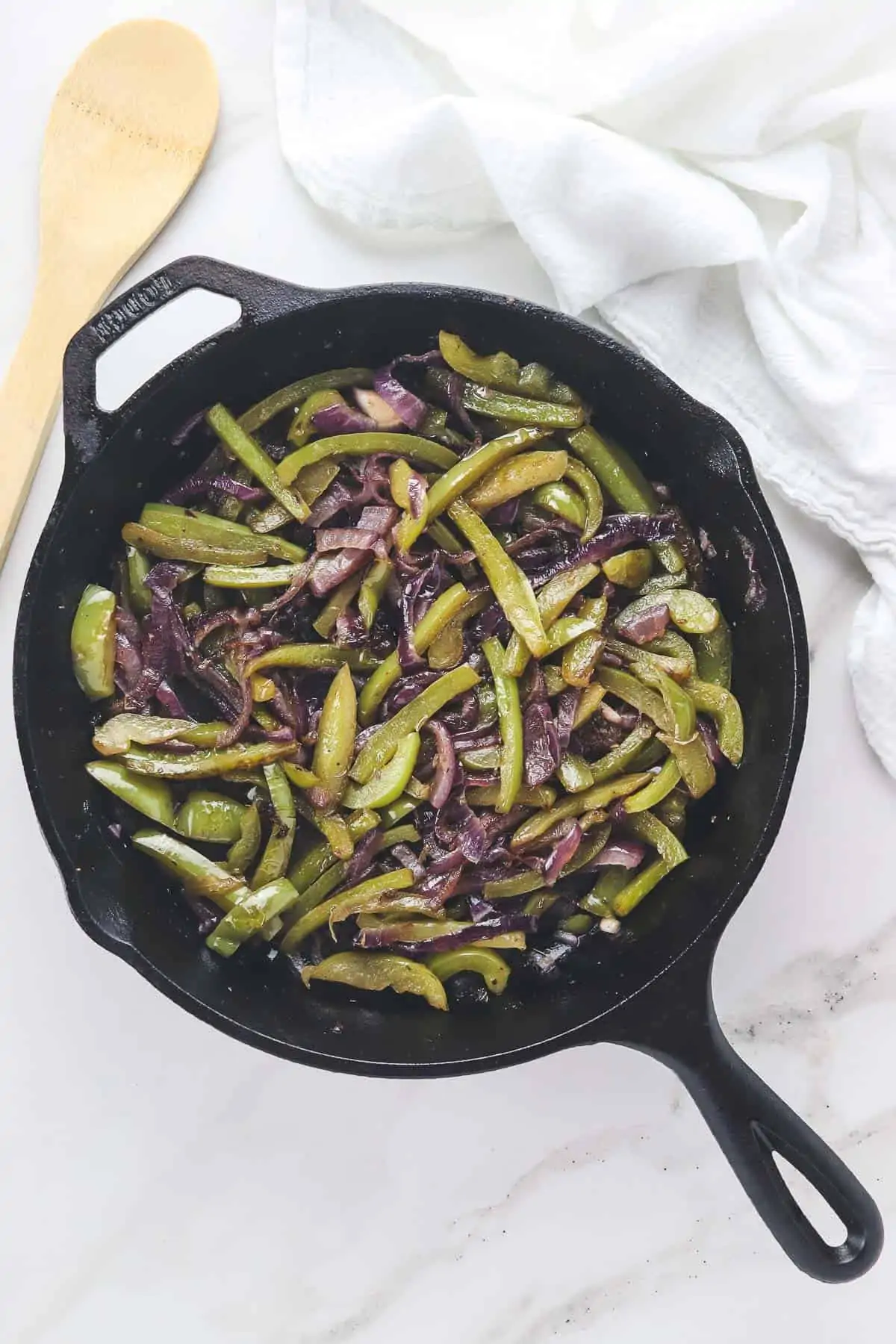 Top Tips
Doubling the Recipe - to double this recipe, make sure you have an extra large skillet! You can easily double this recipe as long as your skillet can hold all of it. You may need a little extra cook time when cooking with a larger skillet.
Prepping it Ahead - you can easily prep the veggies ahead of time by slicing the peppers and onion beforehand. Sliced peppers and onions will keep fresh in the refrigerator for about 3 days. If you're cutting up vegetables earlier in the week, this is a great way to save time!
How to Serve
These fajita veggies will go with just about any Mexican-style dish. Here are some of my favorite ideas for serving:
Vegetarian tacos or burritos
Topping for chicken or steak tacos
Taco salad
Nachos
Quesadilla Filling
Burrito bowls with rice and beans (great for meal prep!)
Storage
Cooked veggies can be stored in an airtight container in the refrigerator for 3-4 days. You can reheat them in the microwave or a skillet over medium heat.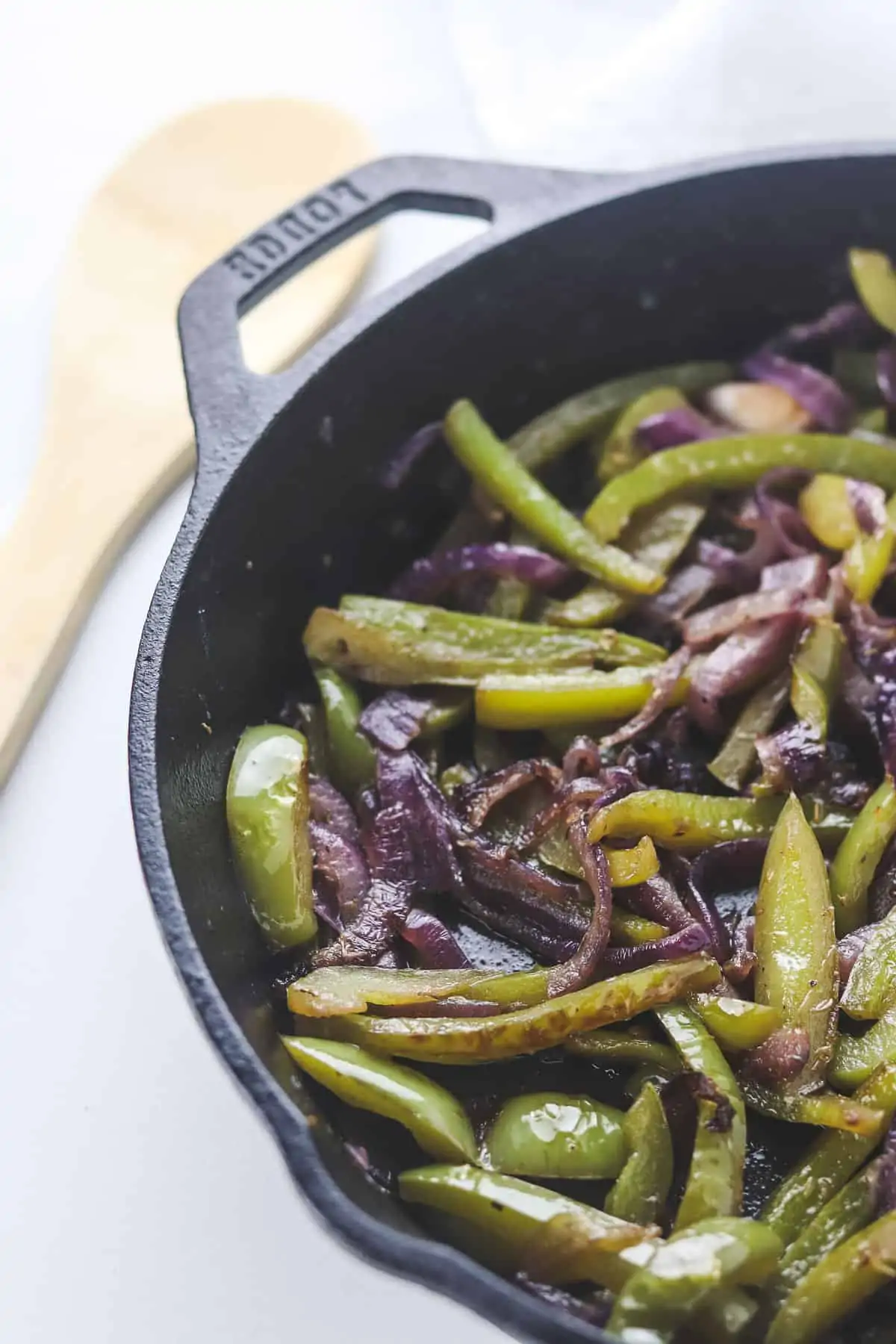 Calories & Serving Size
One serving of fajita vegetables (about ⅛ of the recipe, or approximately ½ cup) has only 45 calories. These are a great way to add vegetables to any Mexican dish you make without adding too many calories.
Related Recipes
If you liked this recipe, try my other copycat chipotle recipe, Instant Pot Cilantro Lime Rice.