Baked oranges make the perfect healthy dessert! Oven-roasted with cinnamon, vanilla, and honey, these oranges are an indulgent sweet treat!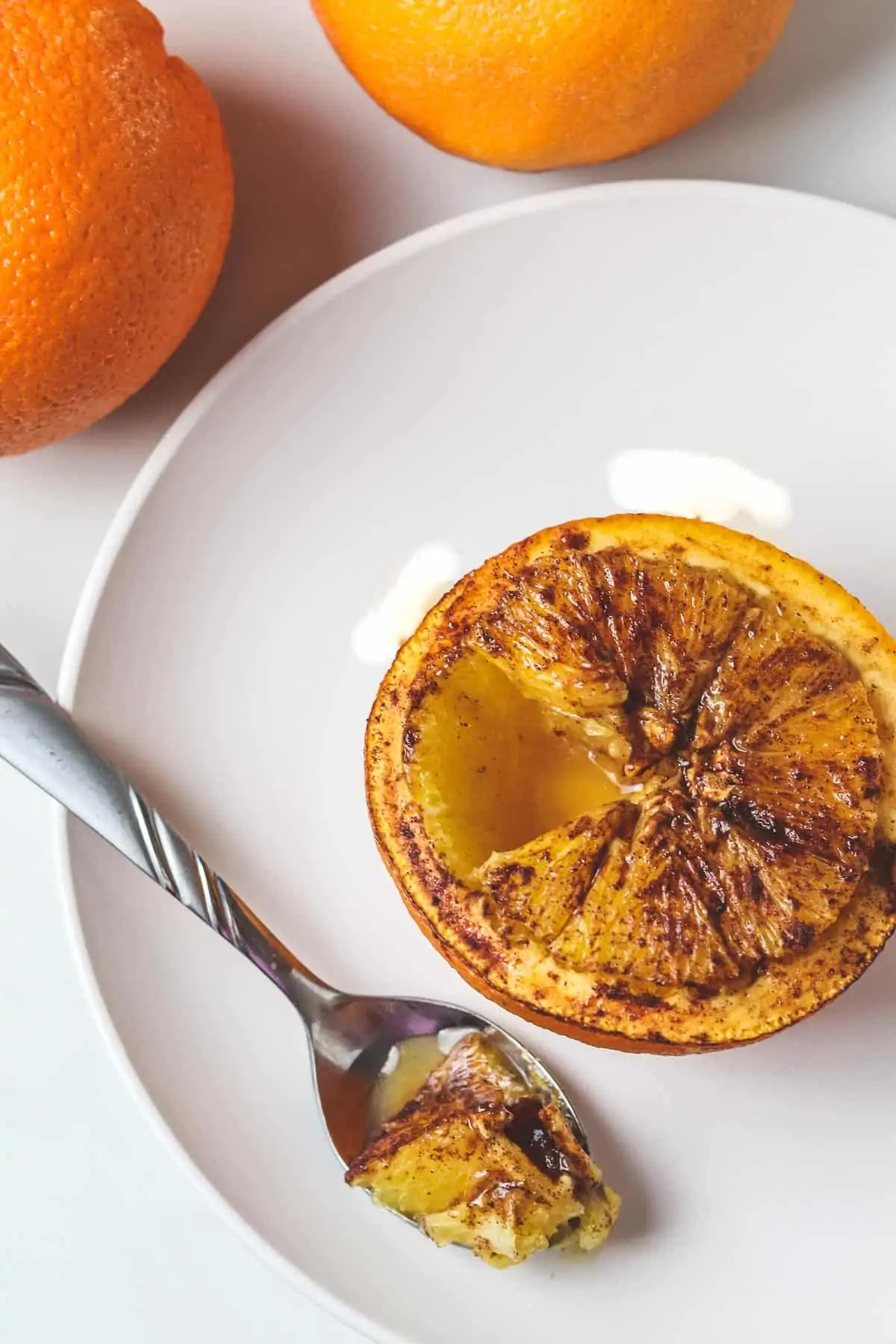 If you've never made baked oranges before, you've got to give it a try. I was blown away by how yummy, juicy, and flavorful they were. And, they are ready in less than 10 minutes!
Notes of cinnamon and vanilla mesh perfectly with the natural flavor of the oranges. The broiler makes the oranges extra tender and juicy, while the honey topping adds a wonderful caramelized sweet top. To finish it all off, you can add a dollop of whipped cream or scoop of ice cream on top!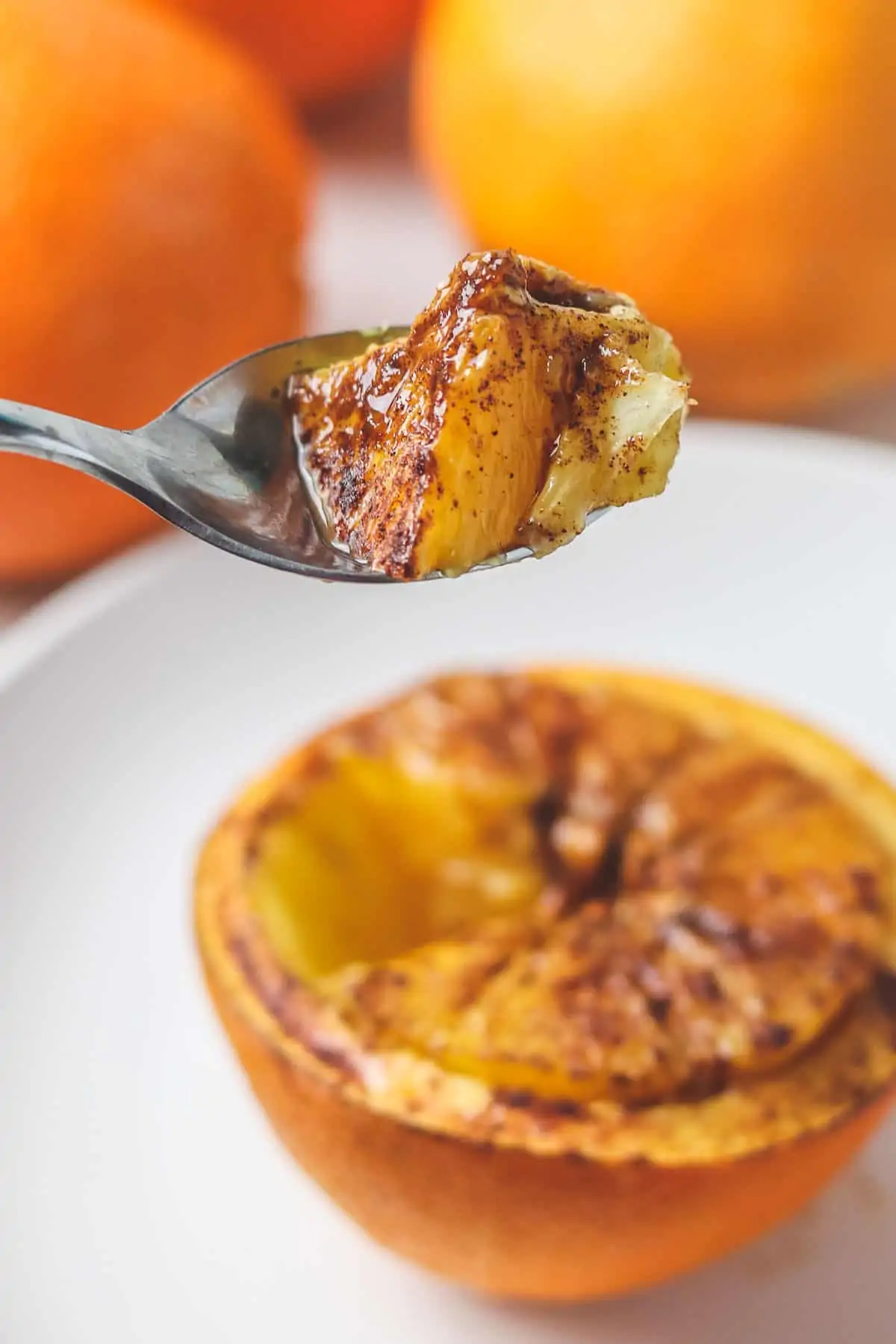 Best of all, these baked oranges have less than 60 calories each! They make a satisfying and delicious low-calorie dessert.
Jump to:
Ingredients
You will need:
One navel orange, halved
⅛ teaspoon vanilla extract (or about 10 drops)
2 teaspoon honey
¼ teaspoon ground cinnamon, to taste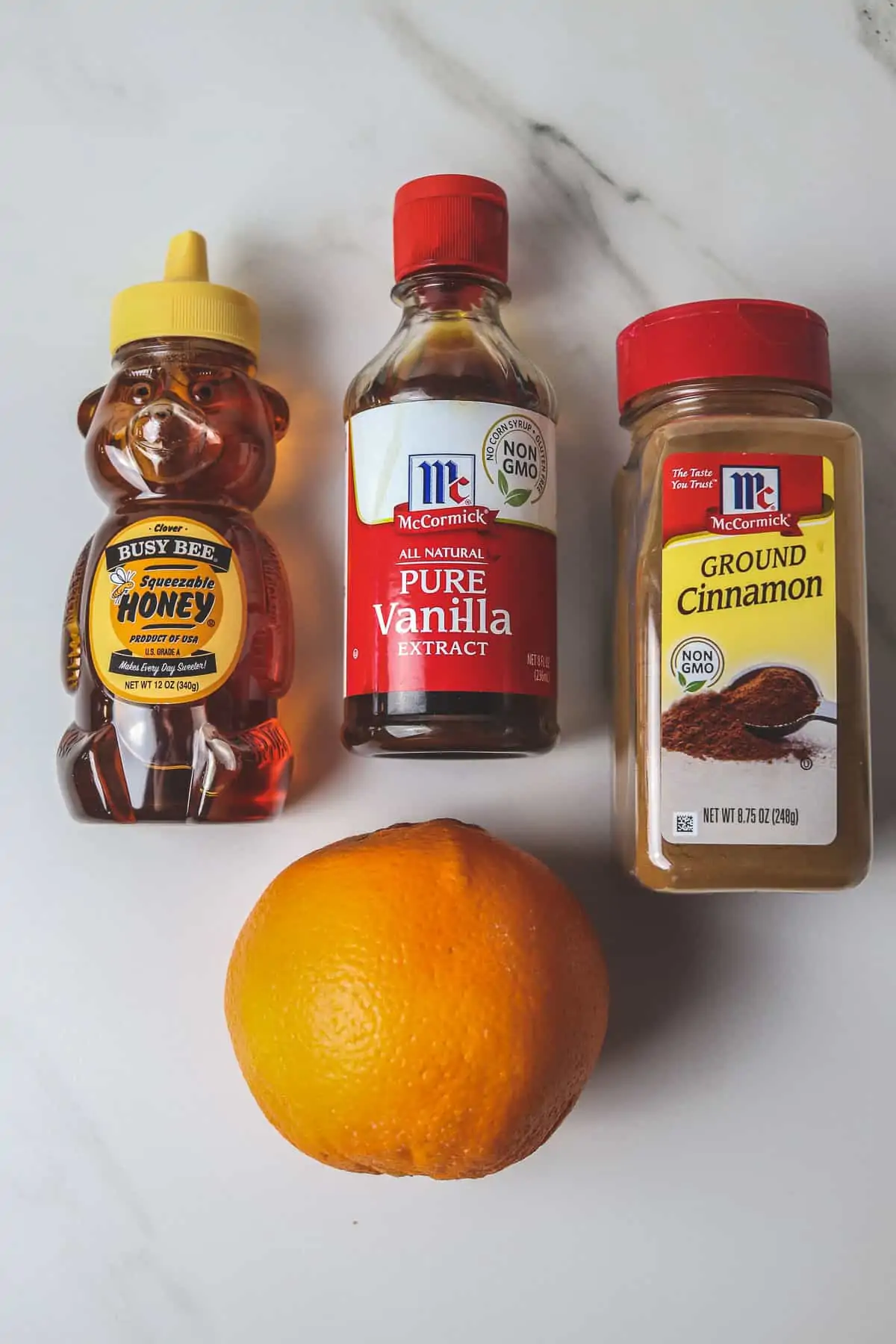 Substitutions
Navel oranges - you can use any type of orange, but navel oranges are my favorite. If using smaller oranges such as clementines, you'll need to reduce the cooking time since they will cook faster.
Honey - any type of sweet syrup could be used in place of honey, but I find that honey has the best flavor combined with the orange flavor. I don't recommend omitting the honey because the extra sugar on top helps the top brown.
Ground Cinnamon - adding cinnamon is entirely optional, but I really like the added flavor. You could also add a dash of nutmeg or pumpkin pie spice
Vanilla Extract - you could leave it off but I love the flavor of vanilla in this recipe. Another flavor of extract could be used if it mixes nicely with the orange, honey, and cinnamon.
Instructions
First, cut the orange into two halves.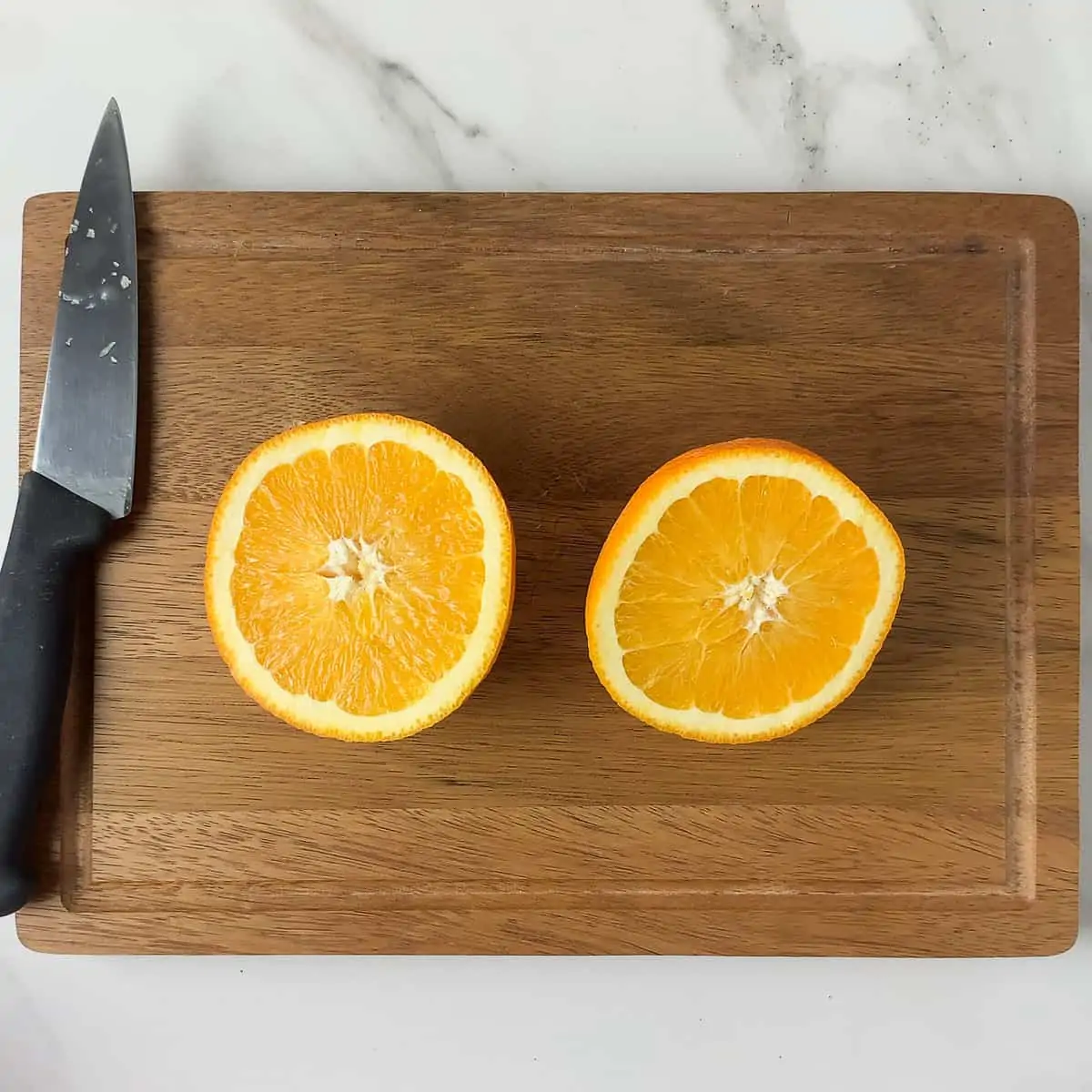 Next, run a knife around the edges of the orange pulp to lightly separate it from the peel. Then cut a criss cross pattern to form wedges. Cutting the orange will make it easier to eat and also allow the favors to penetrate down into the orange better.
Add 4-5 drops of vanilla, about 1 teaspoon of honey, and a generous sprinkle of cinnamon on top. You can add the cinnamon to taste. Then use a basting brush or spoon to evenly distribute the topping across the orange pulp.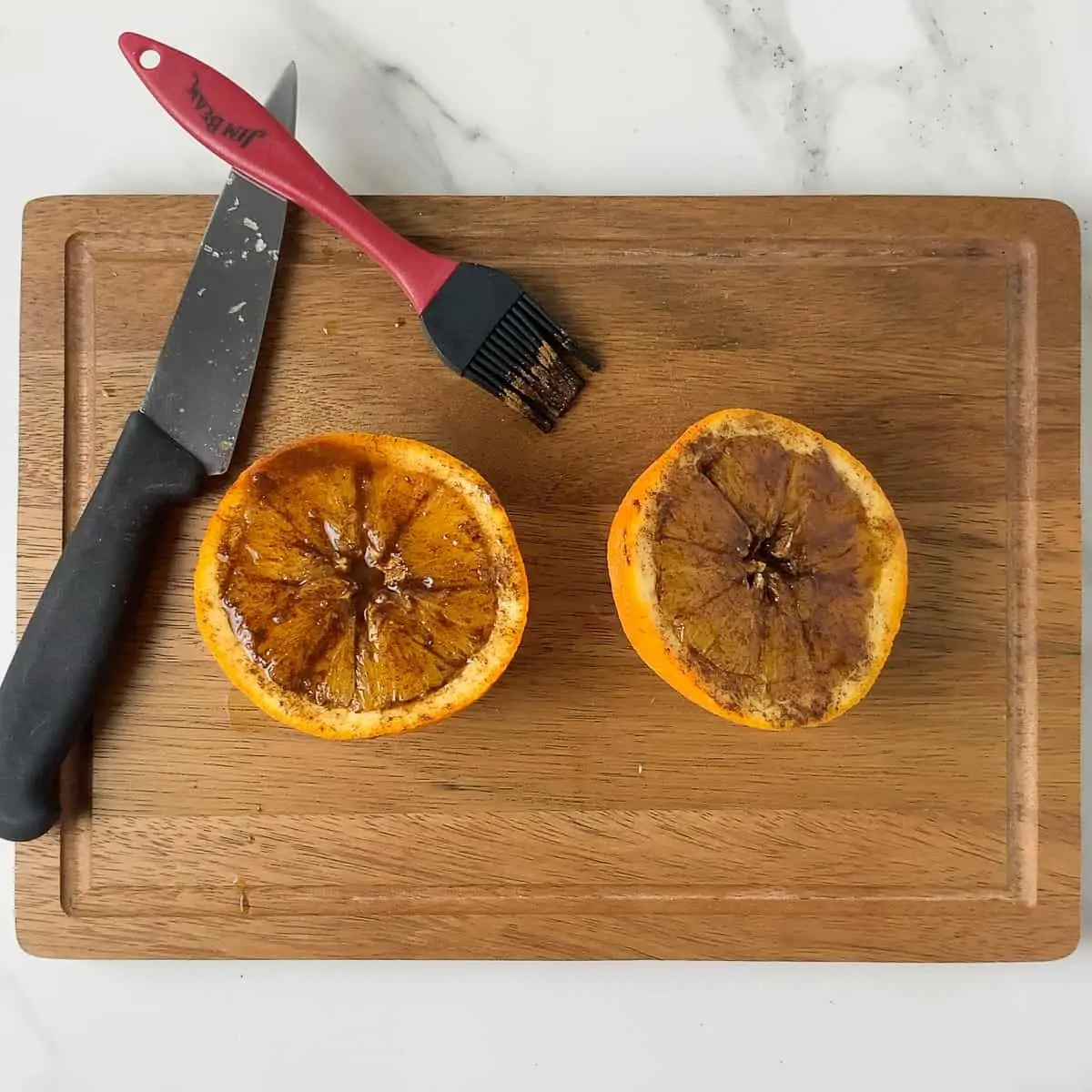 Load the oranges onto a baking sheet and broil for 3-5 minutes. You can use a full sized oven or toaster oven with a broil setting.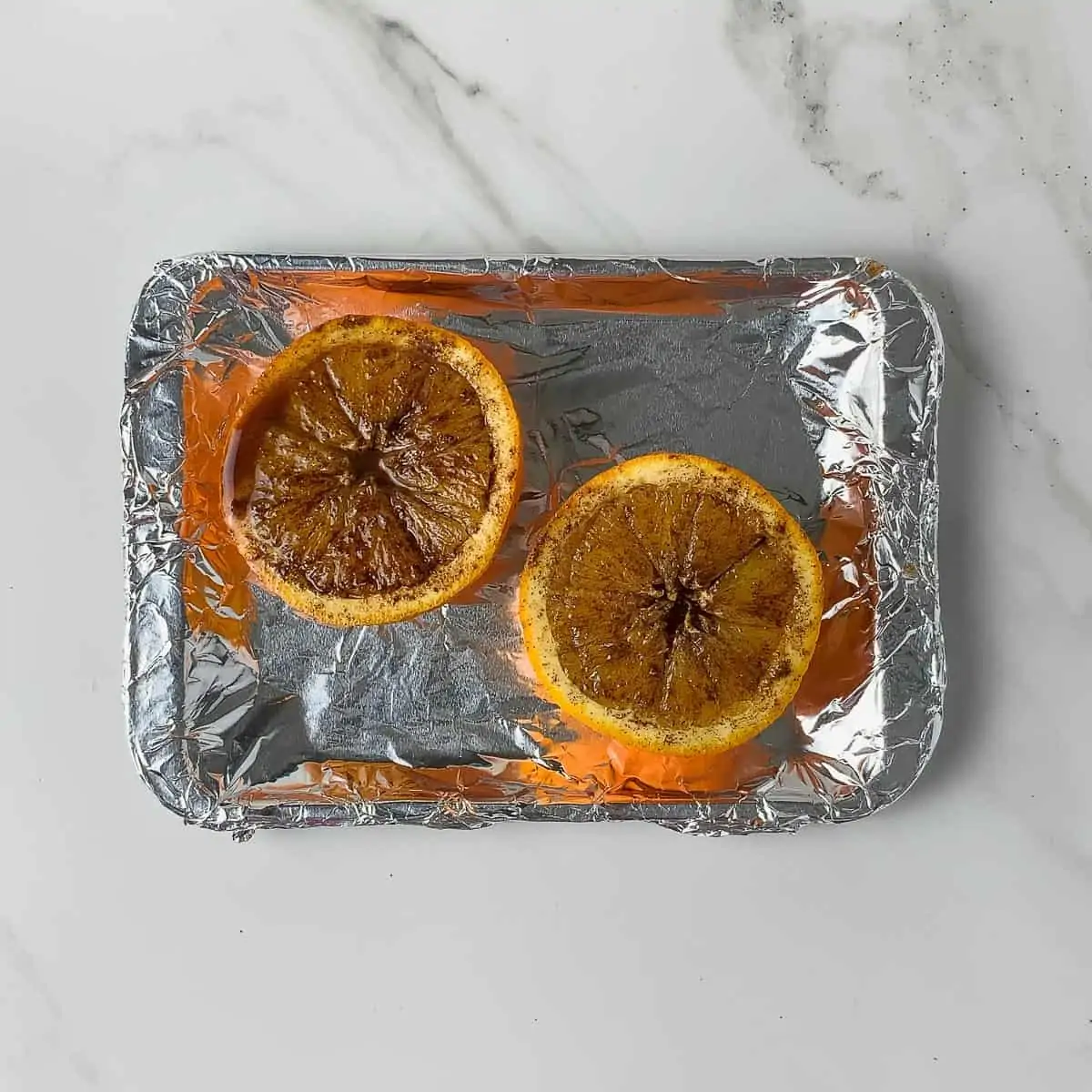 Oranges are ready when they are bubbling and lightly starting to brown around the edges. The pulp should be warm and tender inside.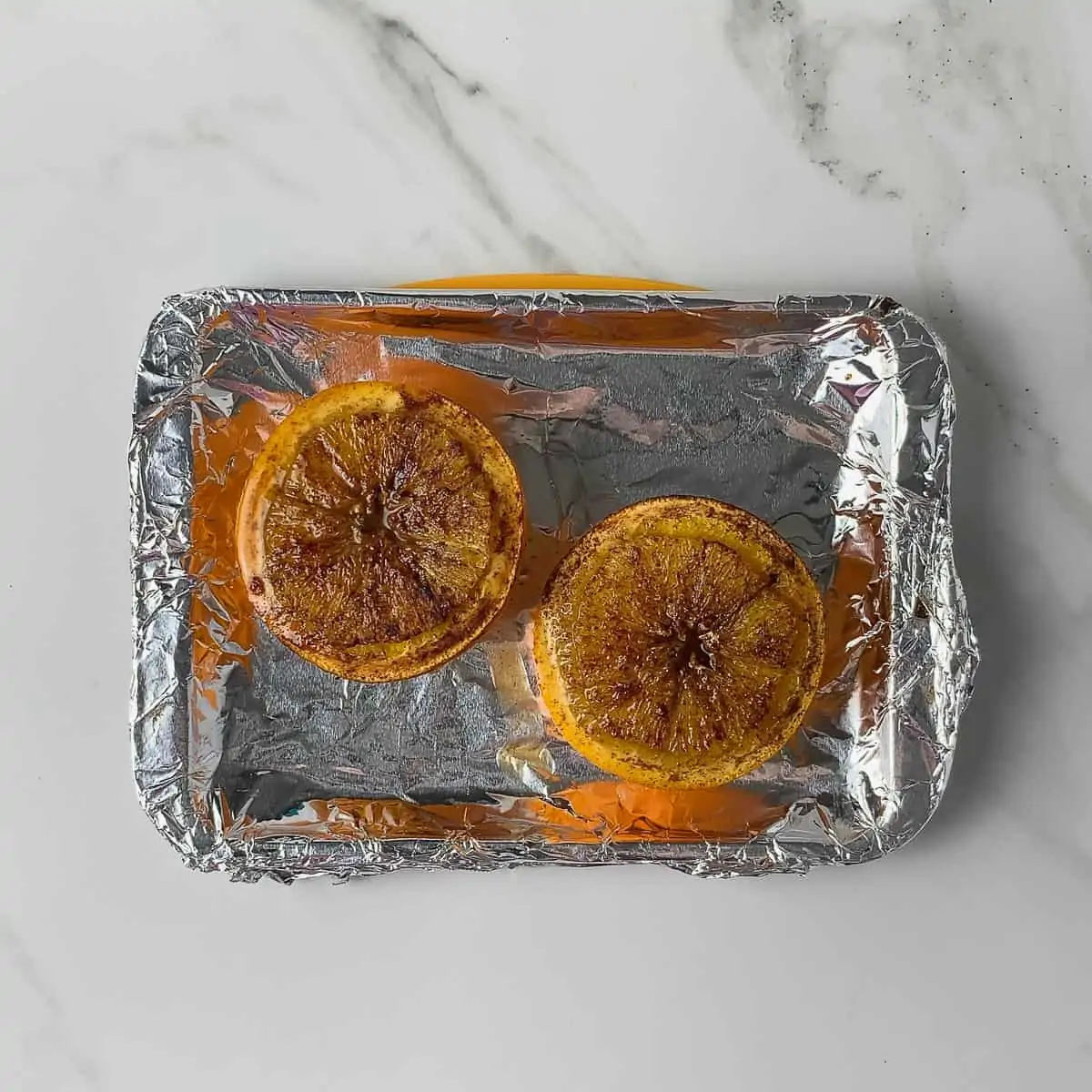 How to Serve
Baked oranges are best served warm! These are best hot and fresh, so I always make them in small batches using just one orange.
Top oranges with light cool whip, whipped cream, or even some ice cream. A small dollop of light whipped cream on top won't add to many calories but will add a nice layer of creaminess on top!
You could also add other toppings such as mini chocolate chips, chocolate syrup, shredded coconut, or slivered almonds. This is a great base recipe that can be dressed up however you like it!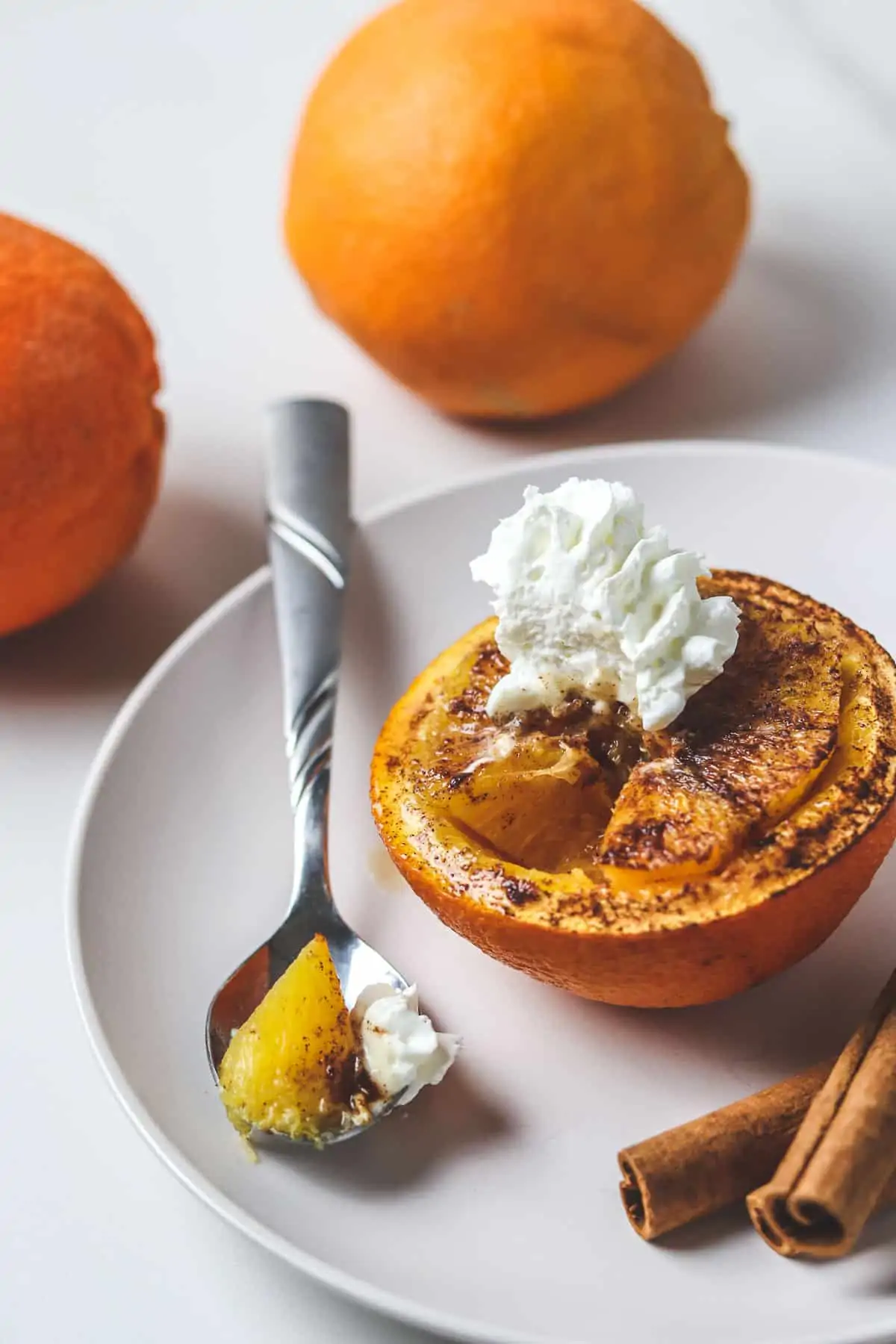 How to Store
Baked oranges are best served fresh so I would recommend making them in small batches. You could store leftover oranges in an airtight container in the refrigerator. Reheat in the microwave in 30 second increments until warmed through.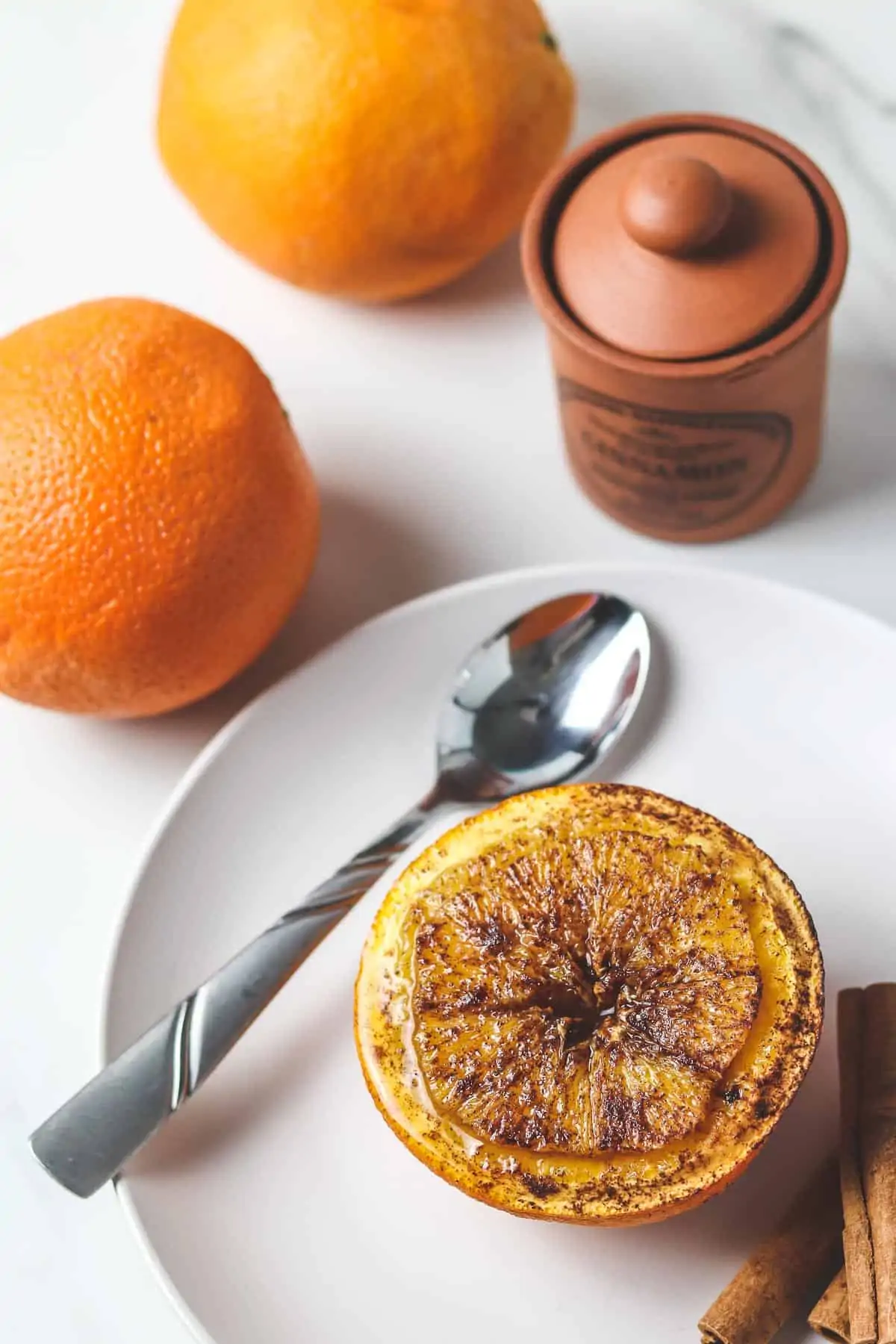 Calories & Serving Size
The serving size for this recipe is one orange half. The exact calorie count will depend on the size of your oranges, but it should be around 60 calories if you use an average-sized naval orange. Adding extra honey (more than 1 teaspoon) or whipped cream on top will add a few extra calories.
Even if you eat both halves, you're only looking at about 120 calories for the entire thing.
More Low-Calorie Dessert Recipes
If you liked this recipe, check out these other low-calorie dessert recipes: