Green beans cooked in your Instant Pot are an extremely easy and delicious vegetable side. Once you add a little garlic and parmesan cheese, the entire family will love them!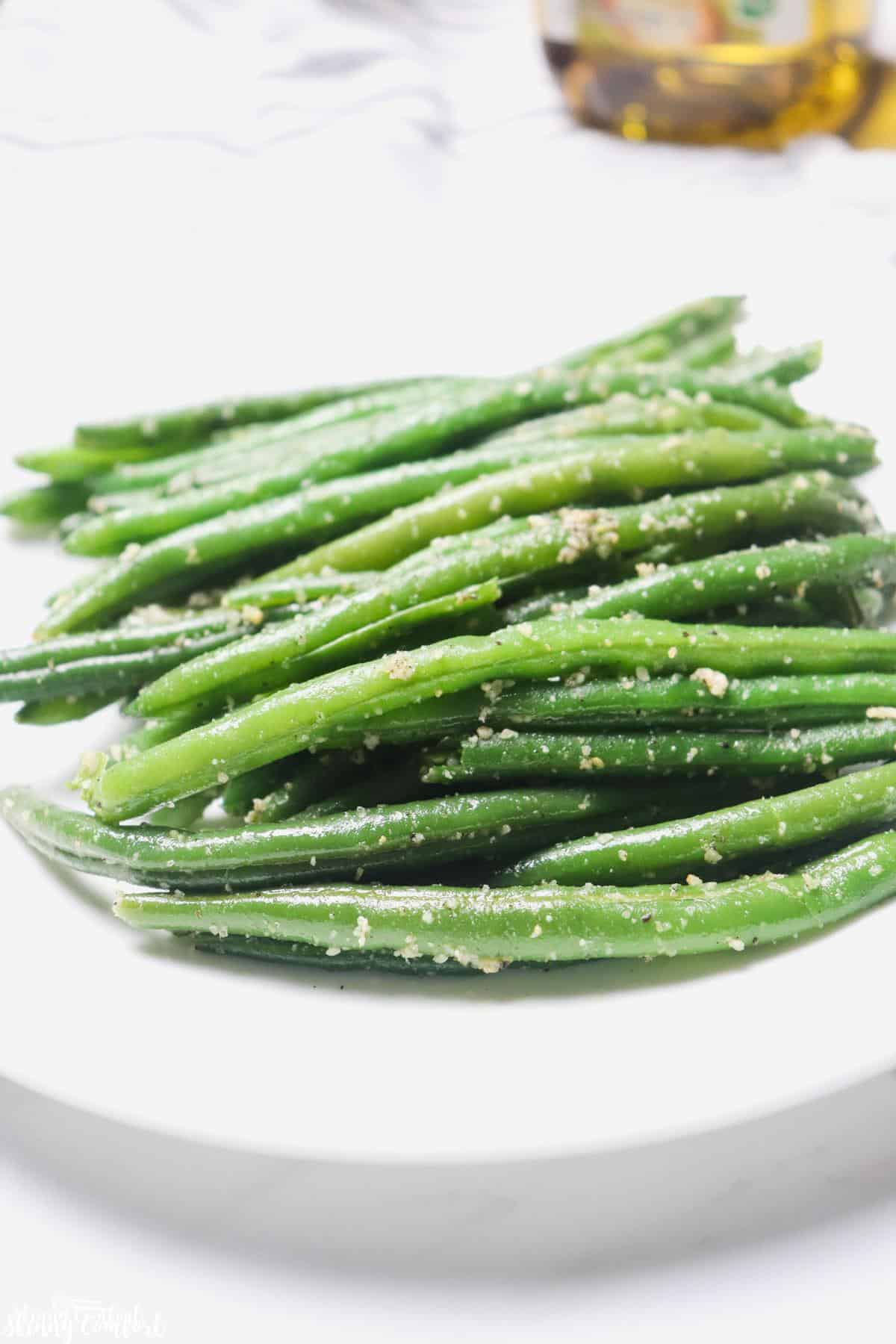 These are flavorful, delicious, and extremely healthy! Green beans make for a great low-calorie side dish, at under 50 calories per serving!
As a child, one of the few vegetables I would actually eat was green beans. Maybe that was because my grandma cooked them in bacon grease! Now that I am trying to eat a healthier diet, I skip the bacon grease. But I have found that a small dash of parmesan cheese packs a big flavor punch without adding many calories!
How to Steam Green Beans in the Instant Pot
First, wash and trim your green beans. If you can find the "steam in a bag" fresh green beans in the produce department, those are already pre-trimmed and ready to go.
Put 1 cup of water in the bottom of the Instant Pot. Place your green beans in a steamer basket, and place the steamer basket in the Instant Pot.
I really like my silicone steamer basket, but a metal basket will work fine too.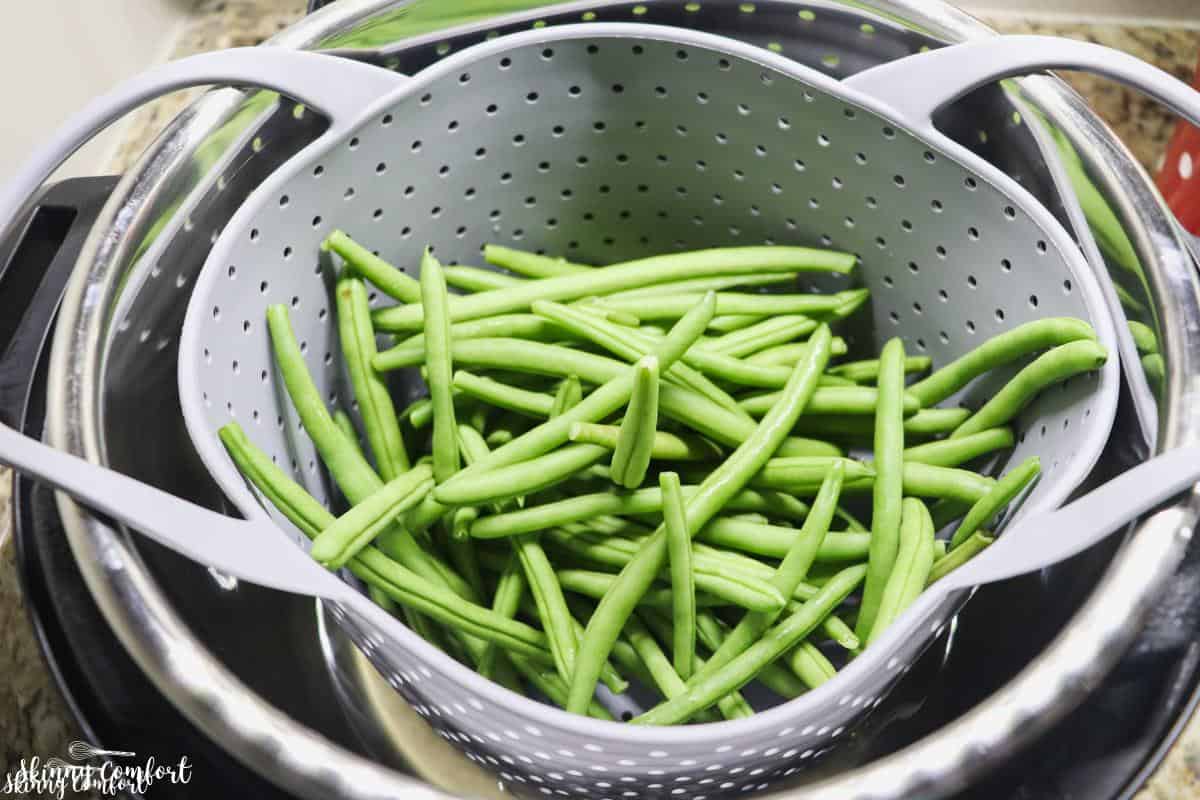 Don't forget the 1 cup of water in the bottom of the pot! The Instant Pot needs water in order to be able to reach pressure.
Set Instant Pot to 1 Minute, High Pressure. After the 1 minute is up do a quick release to release remaining pressure.
In my experience, 1 minute cook time was perfect. However, if you like crunchier green beans you can try a zero minute cook time. That means that as soon as the Instant Pot reaches pressure, you release the pressure.
How to Season
I season my green beans with garlic salt, black pepper, and parmesan cheese. A dash of olive oil helps the seasonings stick to the green beans. I think that garlic and parmesan are a great combo! I am a big cheese fan, and I really enjoy the kick of the parmesan cheese.
Feel free to experiment and try any other seasonings that you like! If you don't like parmesan cheese, you can certainly leave that out.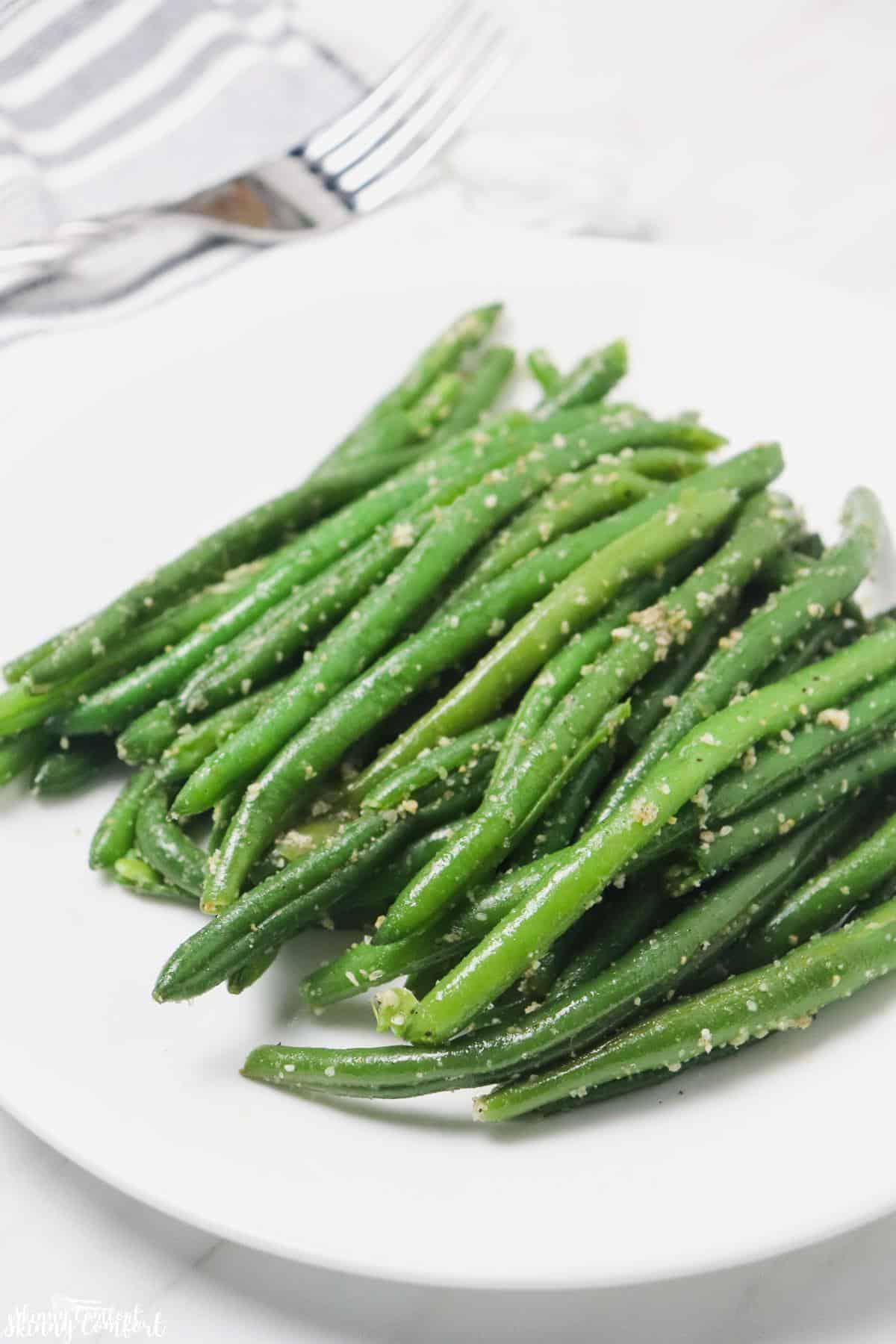 Calories Per Serving
1 cup of plain green beans (or about 3 oz) has only about 30 calories!
If you follow this recipe exactly, 1 serving of approximately 3 oz / 1 cup is about 46 calories. These are completely guilt-free!