This lighter salsa ranch dressing makes the perfect topping for taco salad or your favorite Mexican food! Creamy buttermilk and sour cream are combined with salsa and ranch seasoning to make a delicious salad dressing.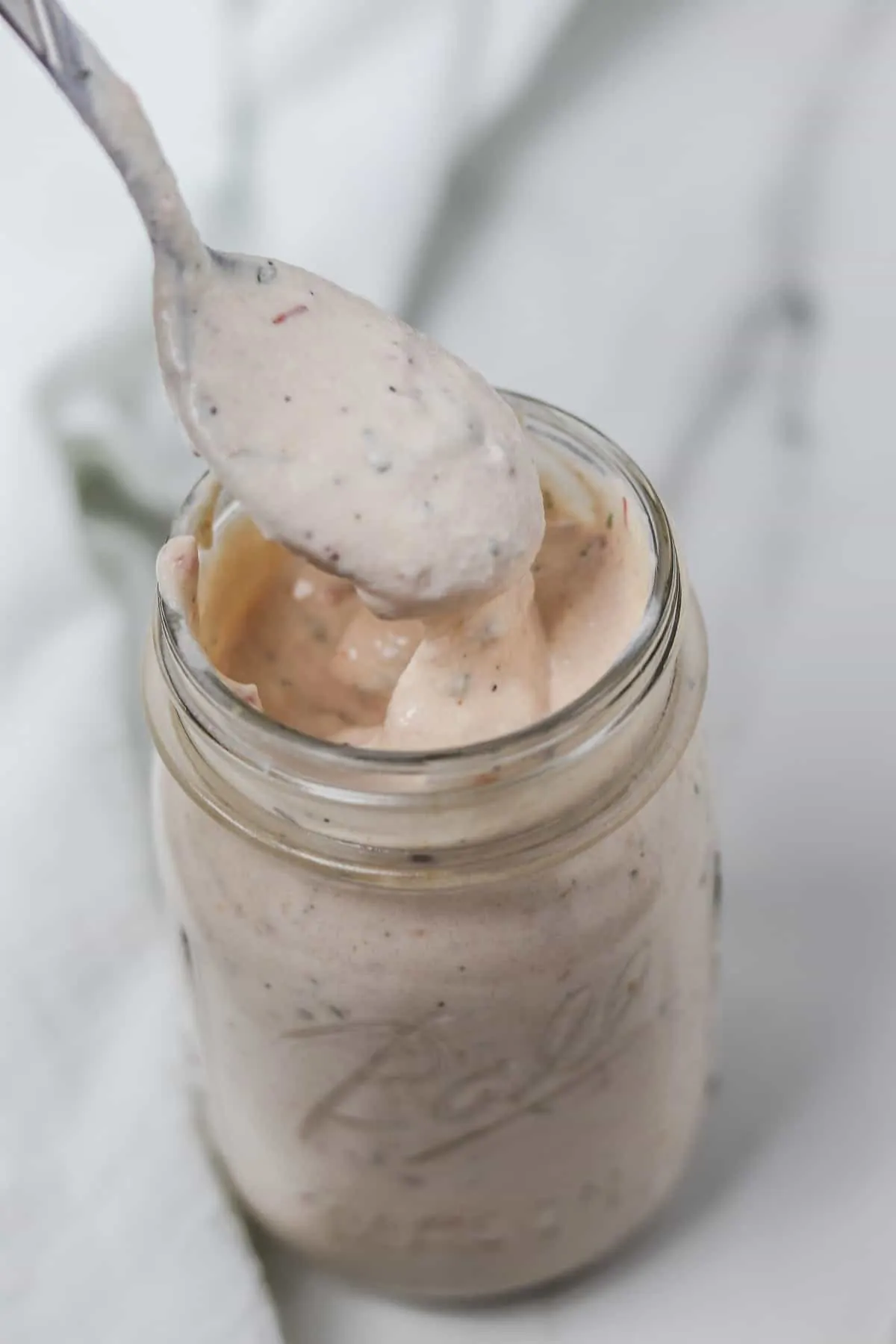 Salsa ranch, otherwise known as southwest ranch dressing, takes the typical ranch up a notch by adding in some salsa and spice! By skipping the mayo, this recipe is much lighter in calories than the typical salsa ranch dressing. One serving of two tablespoons only has about 40 calories - not bad at all!
Similarly to my similar to my buttermilk ranch dip recipe, this dressing uses light sour cream and low-fat buttermilk to form the base. By using pre-made salsa and ranch mix, this salsa ranch dressing recipe is really easy to throw together.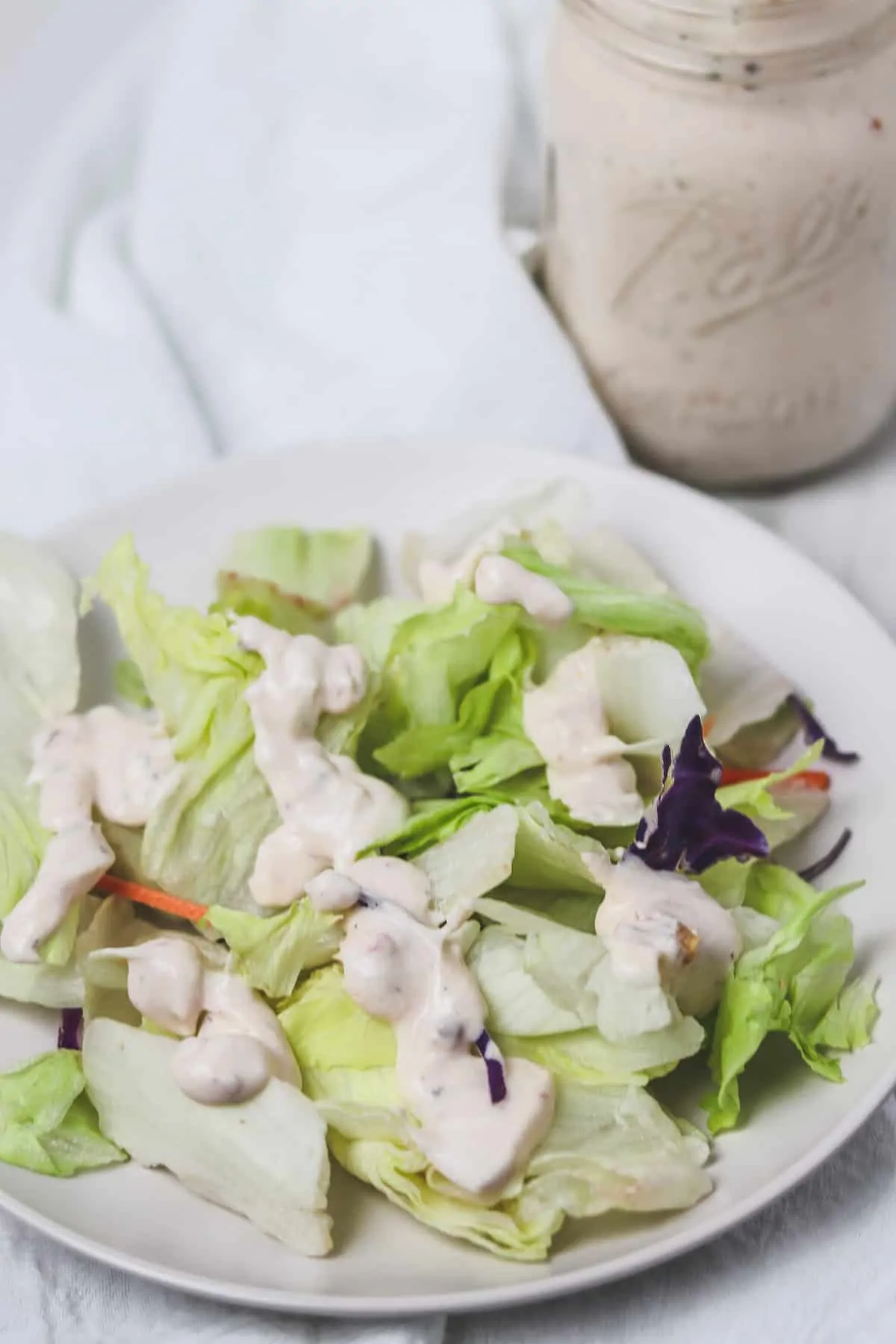 This is so good on a homemade taco salad or as a dip for tortilla chips, quesadillas, or taquitos. You can customize this recipe by using any kind of salsa - mild, medium, or hot. Make it mild to keep it kid-friendly, or use hot salsa for an extra kick!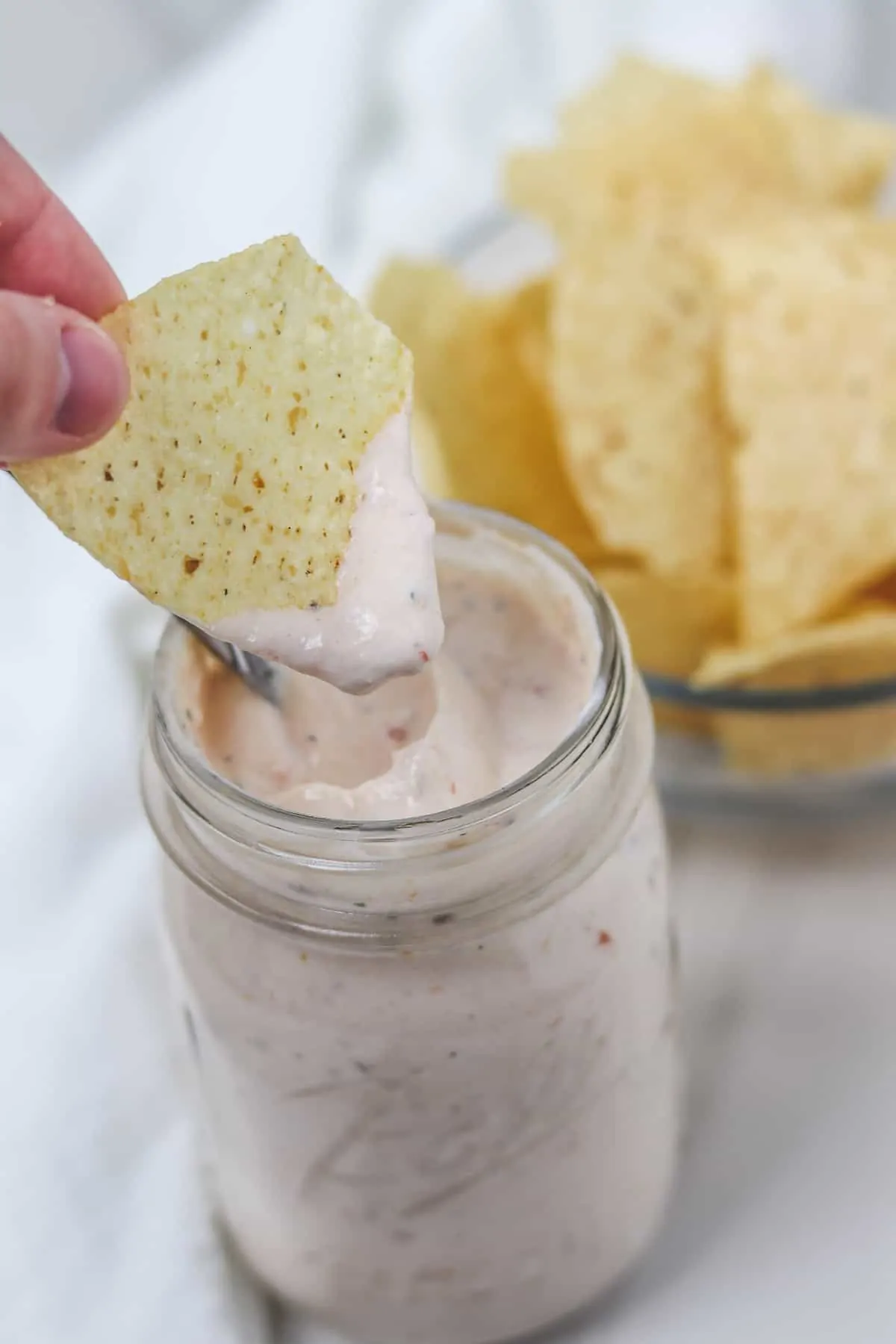 Jump to:
Ingredients
You will need:
½ cup medium salsa (I prefer a medium cantina-style salsa, which is smooth without big chunks)
2 cups light sour cream
½ cup low-fat buttermilk
1 packet ranch dressing mix (1 oz)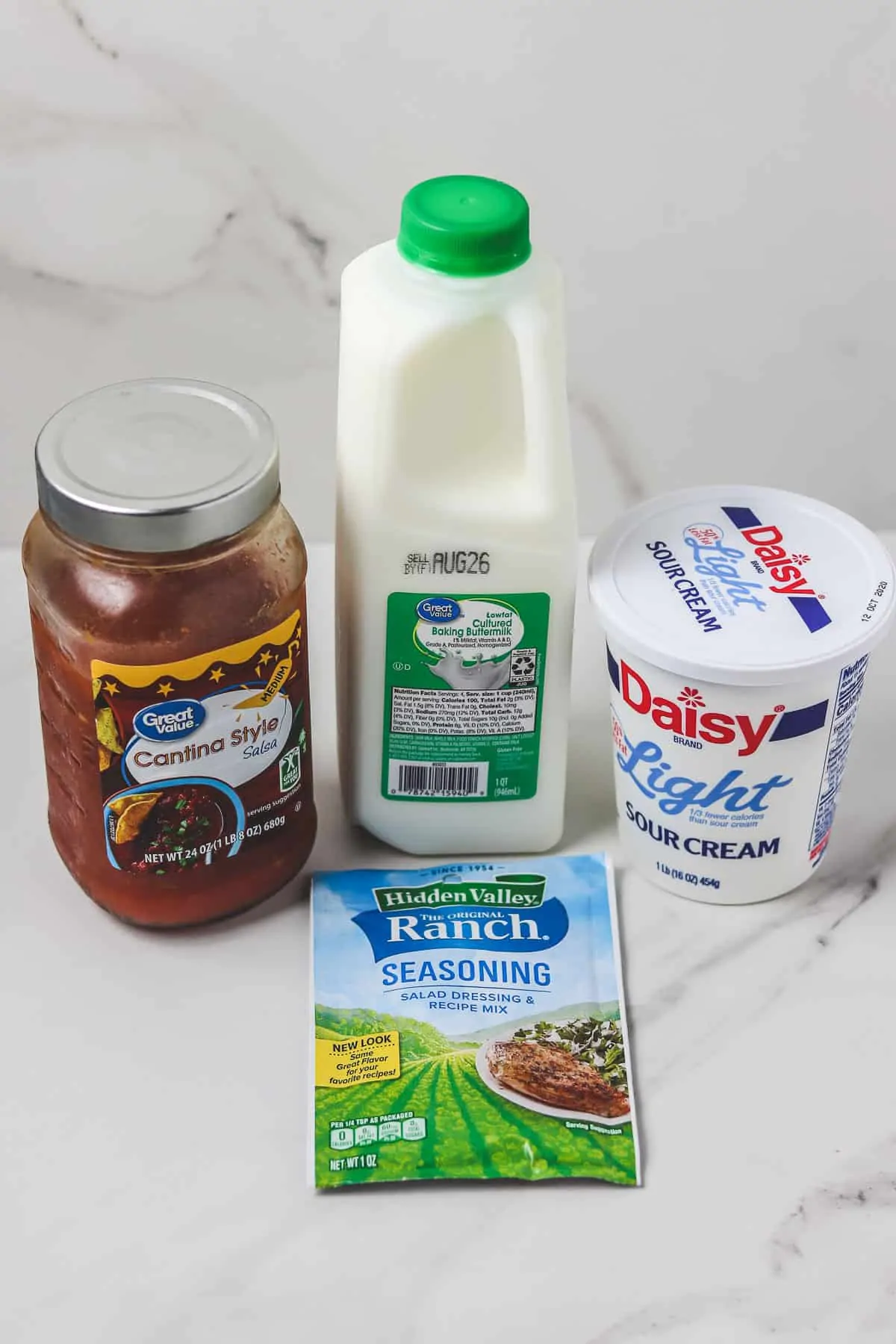 Substitutions
Medium salsa - you can use mild, medium, or hot salsa depending on how much spice you want. I recommend using medium "cantina-style" or "restaurant-style" salsa which is a smoother, less chunky salsa. But this recipe will work with any kind of salsa you like - homemade or store-bought.
If your salsa is too chunky, you could puree it in a food processor first before making your dressing.
Light sour cream - in place of sour cream, you could use light mayo or plain greek yogurt. Full-fat sour cream could also be used, but I like using the light sour cream which is lower in calories. Fat-free sour cream can also be used in this recipe if you can find it at your grocery store. Greek yogurt is a healthy option but it does give the dressing a slightly tangy flavor.
Buttermilk - regular milk can be substituted for buttermilk, but it won't have quite as much flavor. Regular milk will also make the dressing a little bit thinner.
Instructions
To make this light salsa dressing, grab a medium-sized mixing bowl and combine the salsa, sour cream, buttermilk, and ranch dressing mix.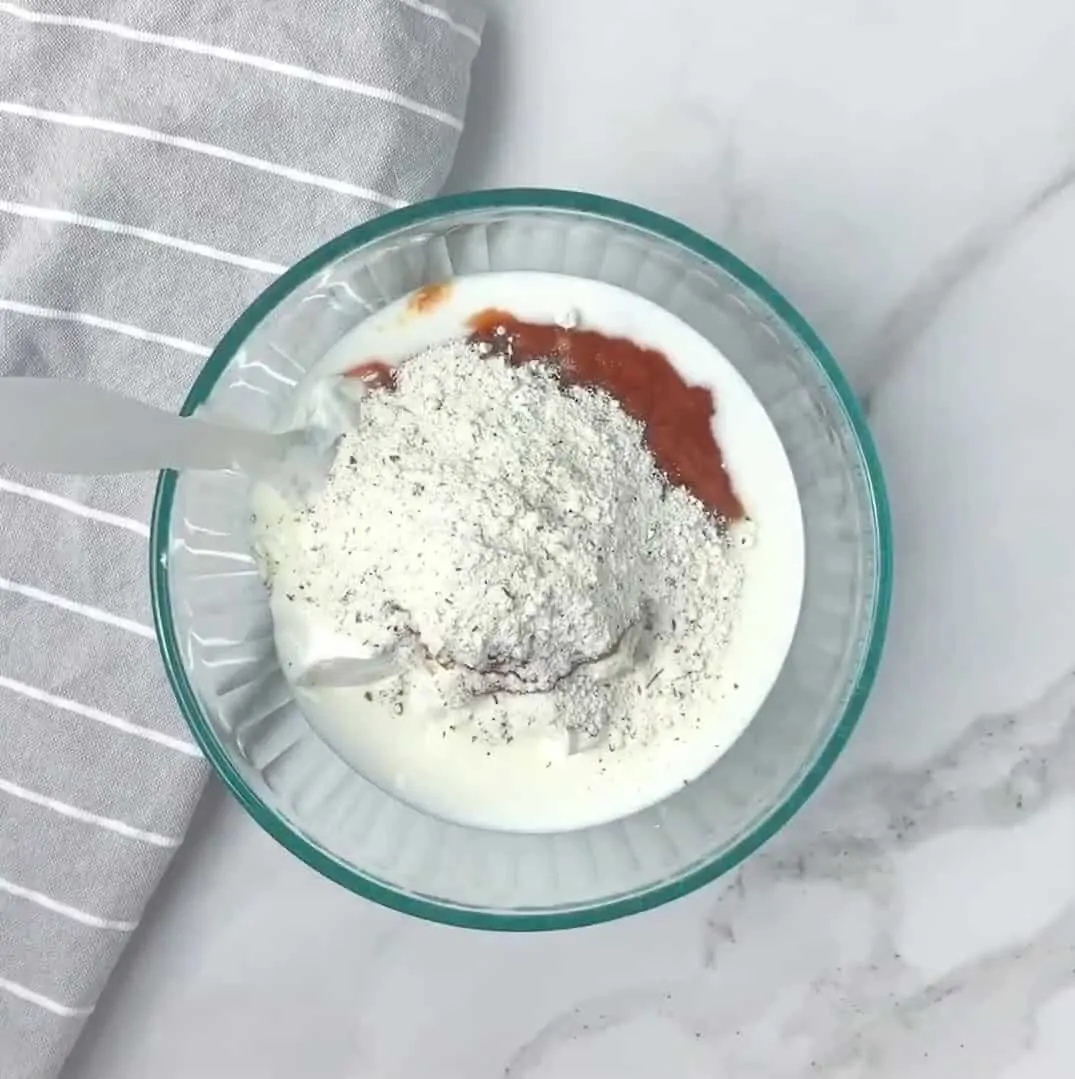 Mix until well combined. Store dressing in the refrigerator in an airtight container.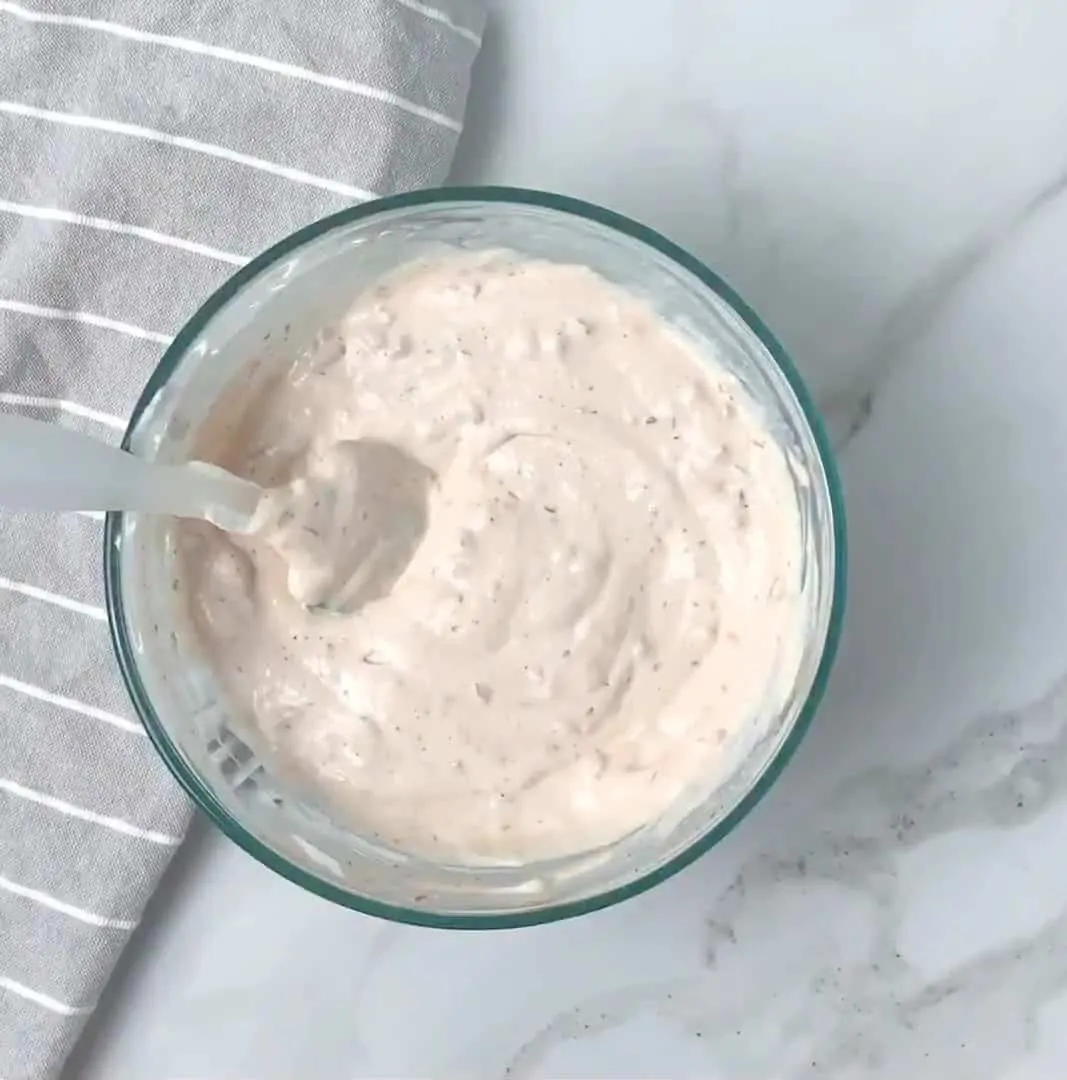 If you follow this recipe exactly, it does make a fairly thick consistency dressing, almost like a dip. If you want to make the dressing a little bit thinner, add additional buttermilk or regular milk to thin it down.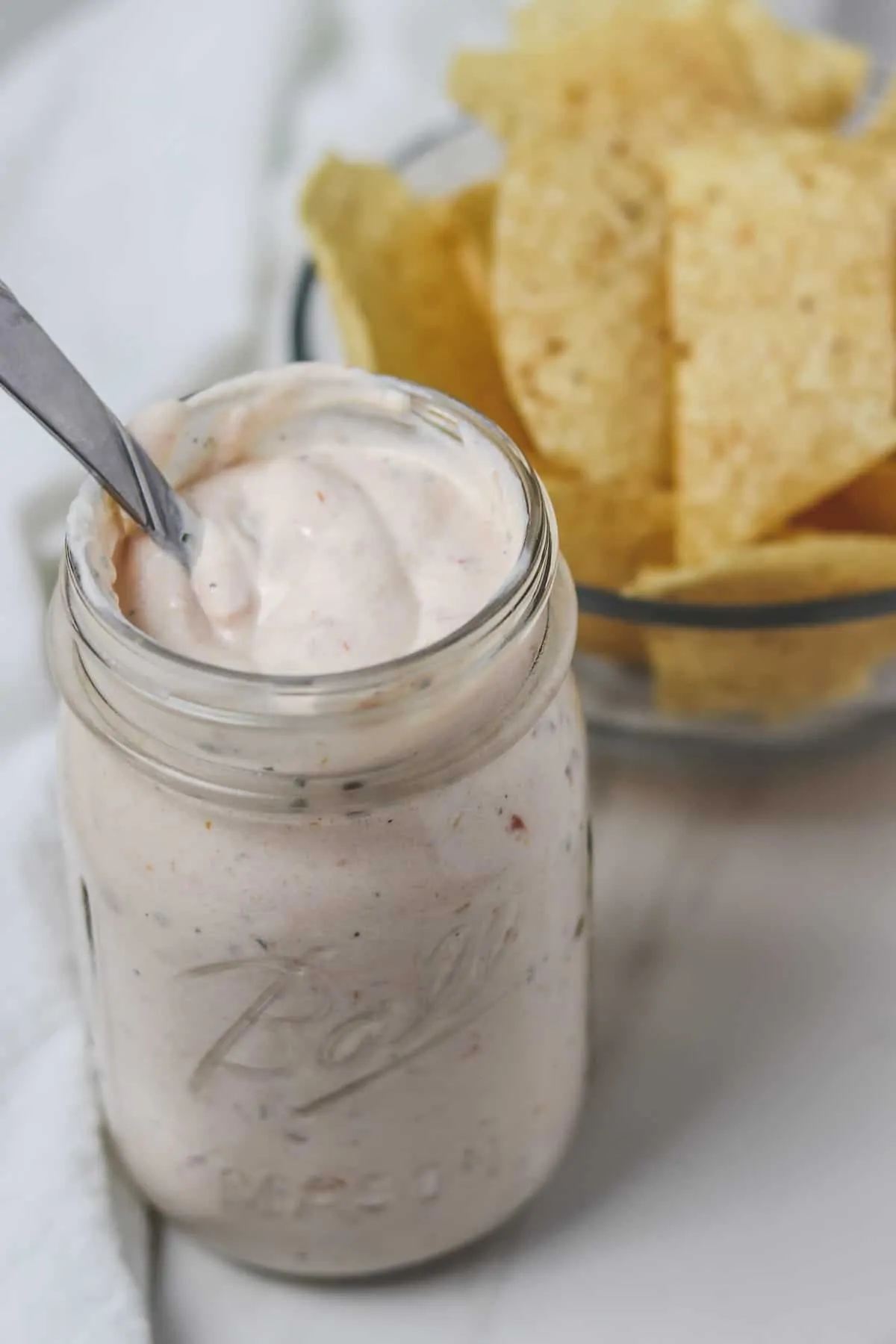 How to Serve
Here are some ideas for how I like to eat this salsa ranch:
On a taco salad
Dip tortilla chips in it (try making homemade air fryer tortilla chips!)
Dip quesadillas or taquitos in it, as a substitute for dipping in plain sour cream
Use as a topping for chicken tacos
Use as a sauce inside of a burrito instead of sour cream
Drizzle on top of a bed of nachos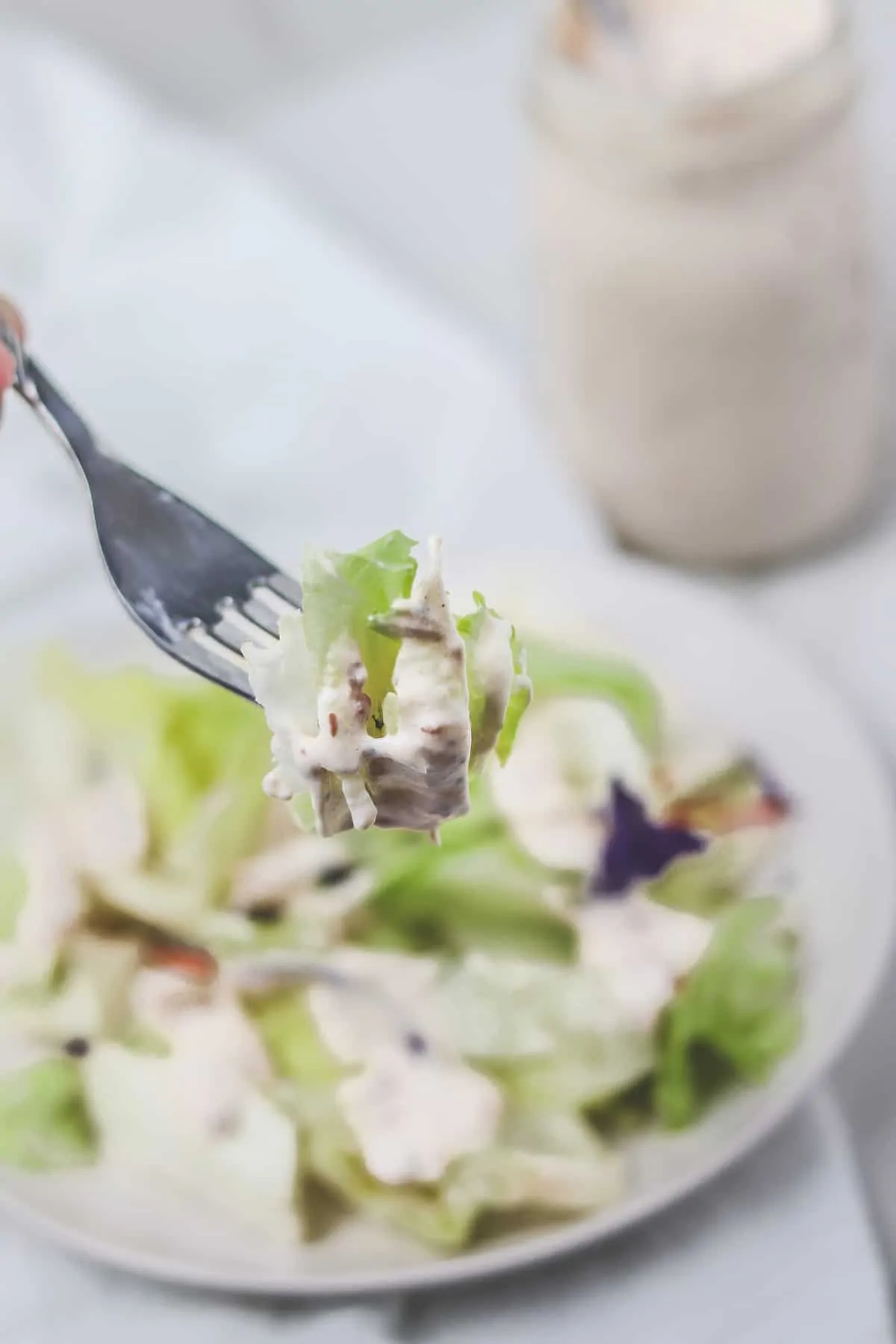 How to Store
I like to store extra dressing in a mason jar in the refrigerator. Because this dressing is pretty thick, you will need to use a spoon to serve it.
Due to the salsa having some chunks in it, storing the dressing in a squirt bottle usually doesn't work very well because the salsa chunks can get stuck in the hole.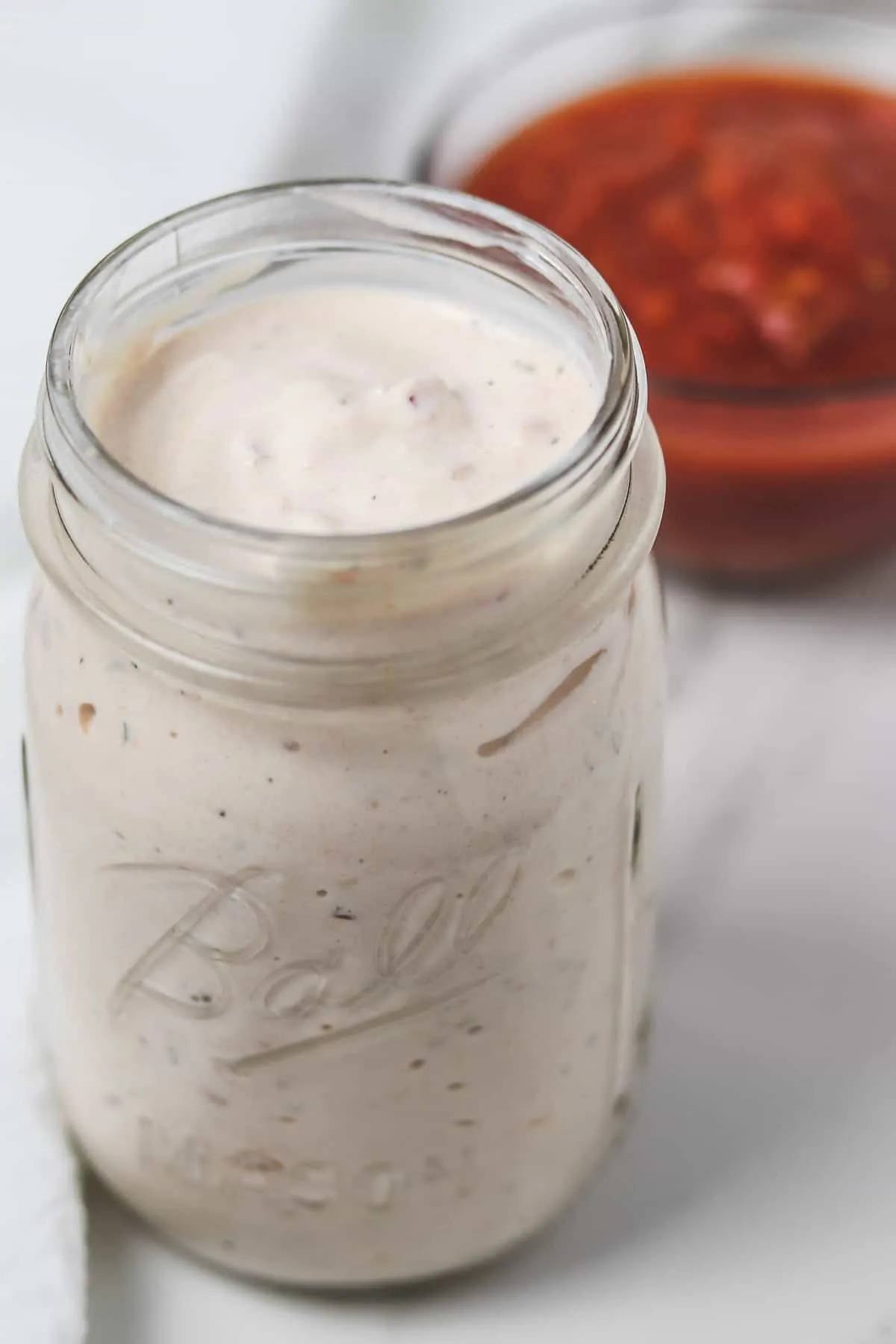 Calories Per Serving
One serving of 2 tablespoons only has about 40 calories! This dressing is low-calorie and diet friendly! Each serving has only 3g carbs, so this dressing can be keto friendly if eaten in moderation.
Recipe