This Instant Pot Rice Pilaf recipe is simple and delicious! Chicken broth and onion soup mix combine to make this the easiest ever dump and start rice pilaf recipe.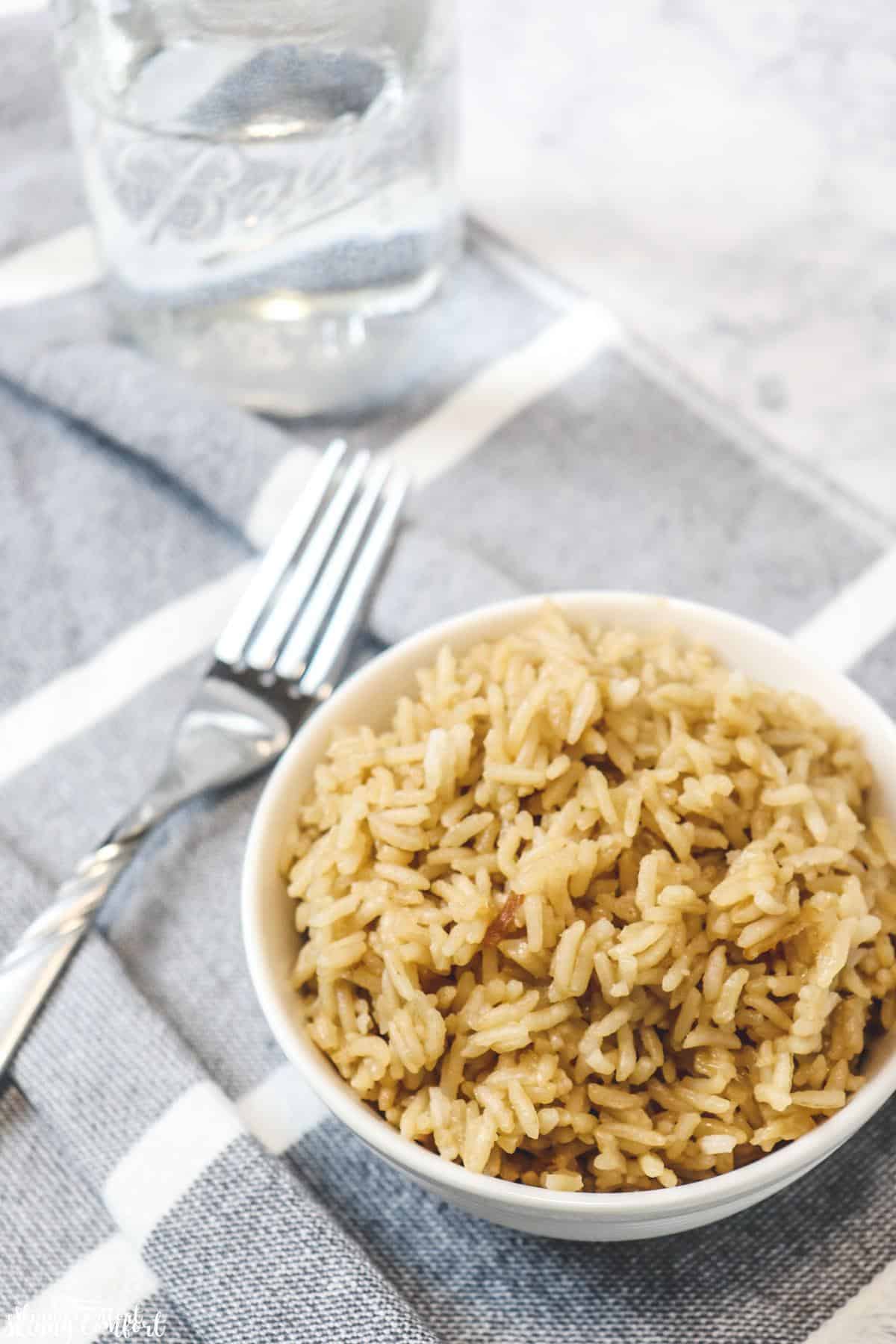 Before I got my Instant Pot, I rarely made rice the old fashioned way on my stovetop. It took a long time and I often ended up with too much or too little water.
It is SO much easier to make rice in the Instant Pot - just throw the ingredients in and walk away! No more watching the stove and worrying that your water might boil over.
This is truly a dump and start recipe. Plus, the results come out perfect every time! When I use my Instant Pot, rice comes out perfectly steamed and fluffy.
This rice pilaf goes well with most anything - grilled chicken, steak, pork chops, you name it!
Ingredients
This recipe has three ingredients:
White rice, rinsed and drained
2 cups chicken broth
1 package dry onion soup mix (Lipton or generic)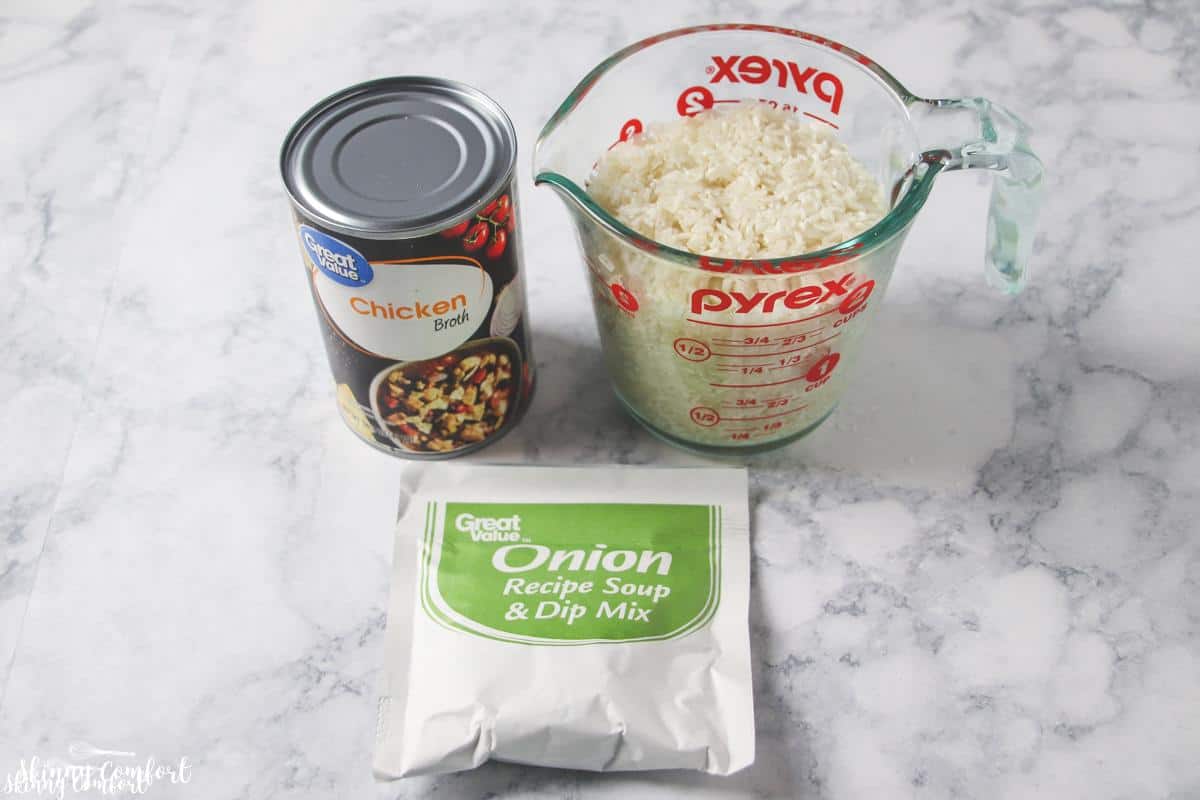 If you are using a 14.5 oz can of chicken broth (which I often do for convenience), add an additional 1.5 oz of water to make sure you have two total cups of liquid.
Additionally, be sure to rinse your rice to remove excess starch. If you skip this step, your rice may stick together. For the best possible texture, rinse your rice until the water runs clear. I use a fine mesh strainer and run my rice under water for a couple minutes.
How to Cook Rice in the Instant Pot
To cook white rice in the Instant Pot, cook for high pressure for 4 minutes and then allow 10 minutes natural release.
This recipe calls for white rice because that is what I use most often (and it cooks faster!). However, you can use whatever kind of rice you prefer. Just adjust the cooking time for your type of rice. Most types of rice require a 1:1 rice to water ratio for the Instant Pot.
Cooking Times
White, Basmati, or Jasmine Rice: 4 minutes high pressure with 10 minutes natural release
Brown Rice: 20-22 minutes high pressure with 10 minutes natural release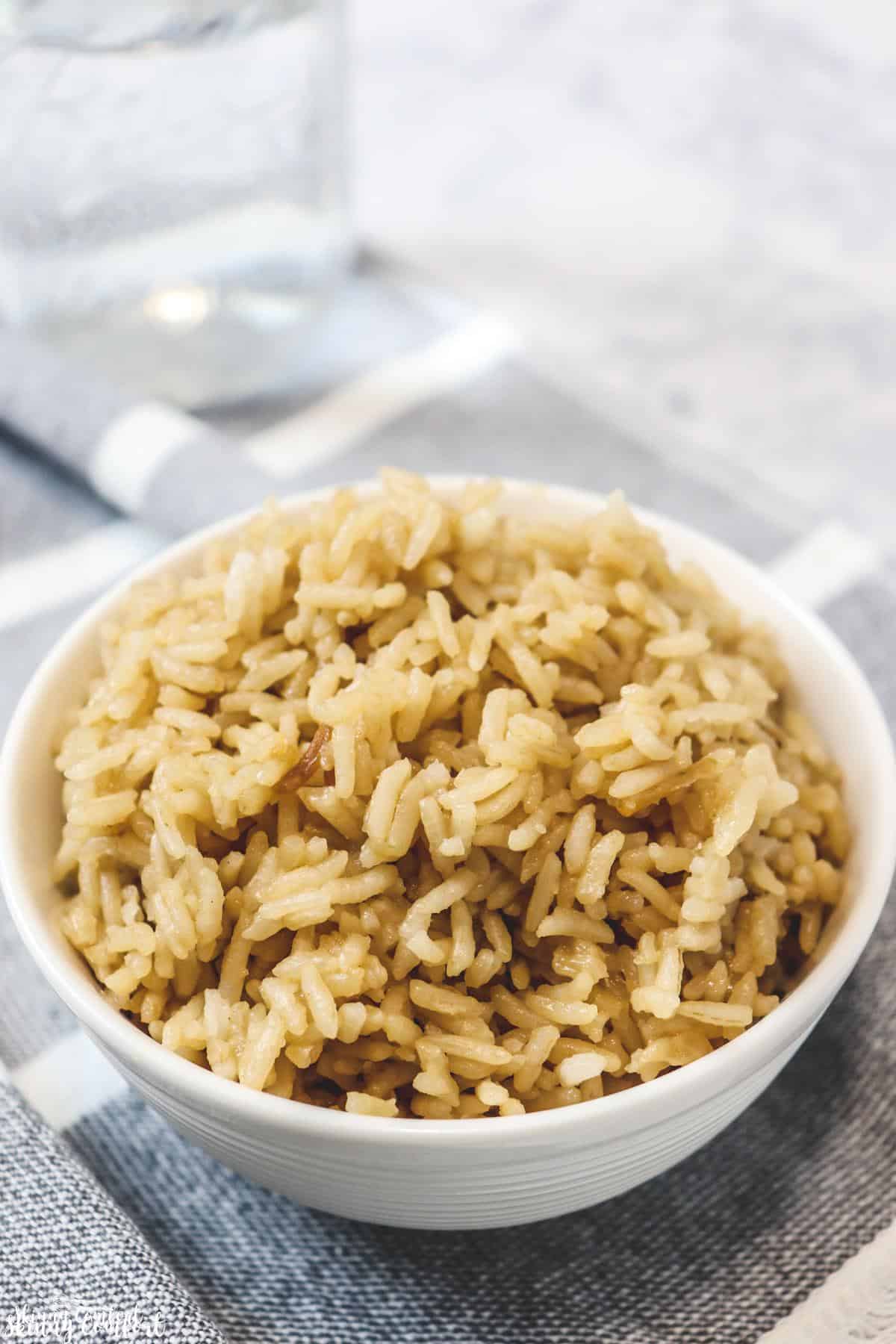 How to Freeze Rice Pilaf
This recipe makes about 12 ½ cup servings of rice, so I often end up throwing my extra rice in the freezer!
Rice Pilaf does store well in the freezer for 1-2 months. Put leftover rice in a sealed container or ziploc baggie and store in the freezer.
You can reheat straight from frozen in the microwave when you're ready to eat. Add a couple tablespoons of water to the rice and microwave until warmed through.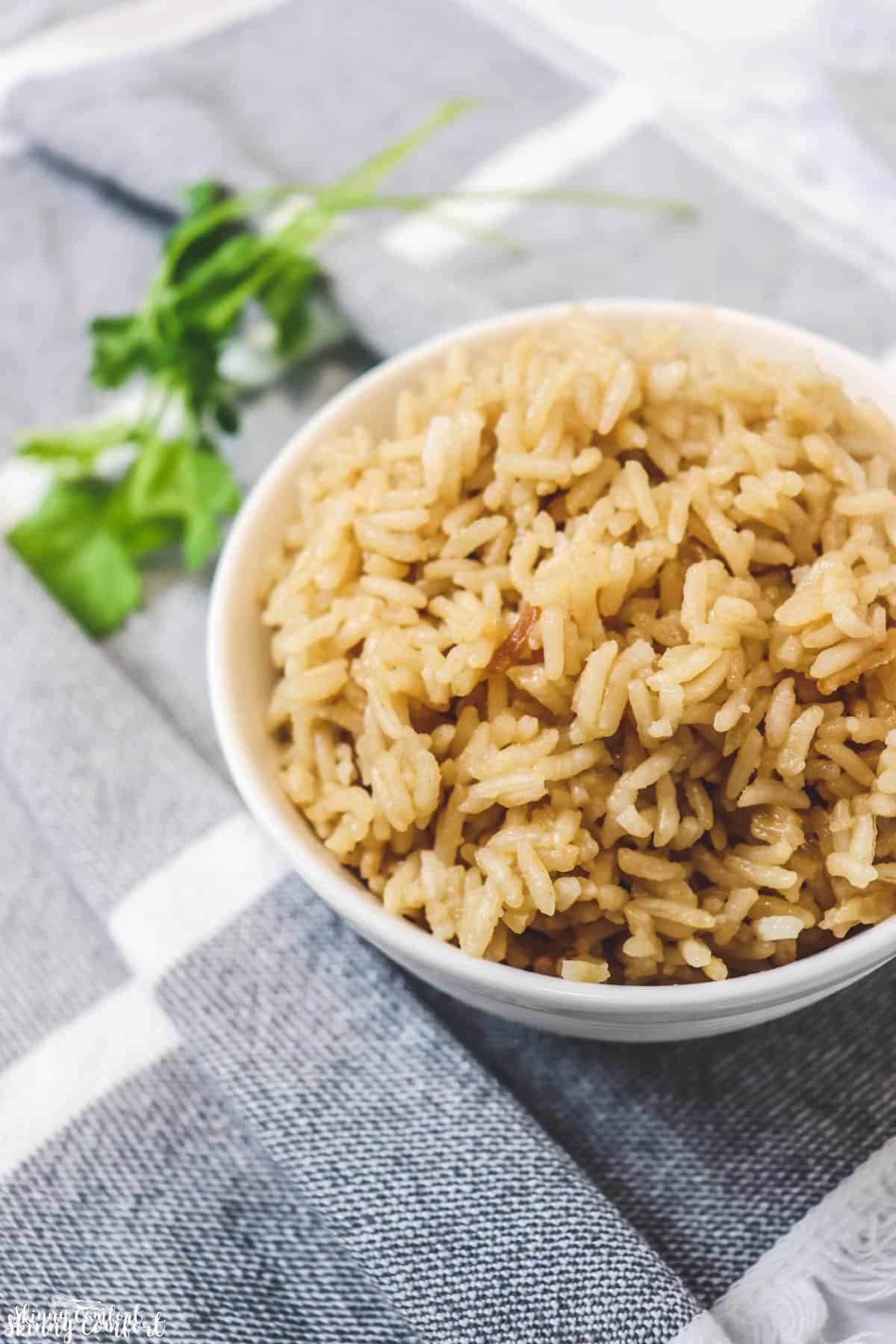 Calories per Serving
This recipe cuts down on calories by not using any added oil or butter. One ½ cup serving is about 120 calories - not bad! If you watch your portion size, rice can be a filling and delicious side dish that won't break your calorie budget.
More Easy Instant Pot Recipes:
Looking for more Instant Pot Recipes? Check out these recipes: