This cream cheese sausage casserole is one of my favorite weekend breakfast foods! It only takes minutes to throw in the oven for a quick and easy breakfast or brunch.
I use turkey sausage and fat free cream cheese to cut out bunch of calories compared to using regular pork sausage and full-fat cream cheese. You can enjoy this hearty breakfast for around 300 calories per serving!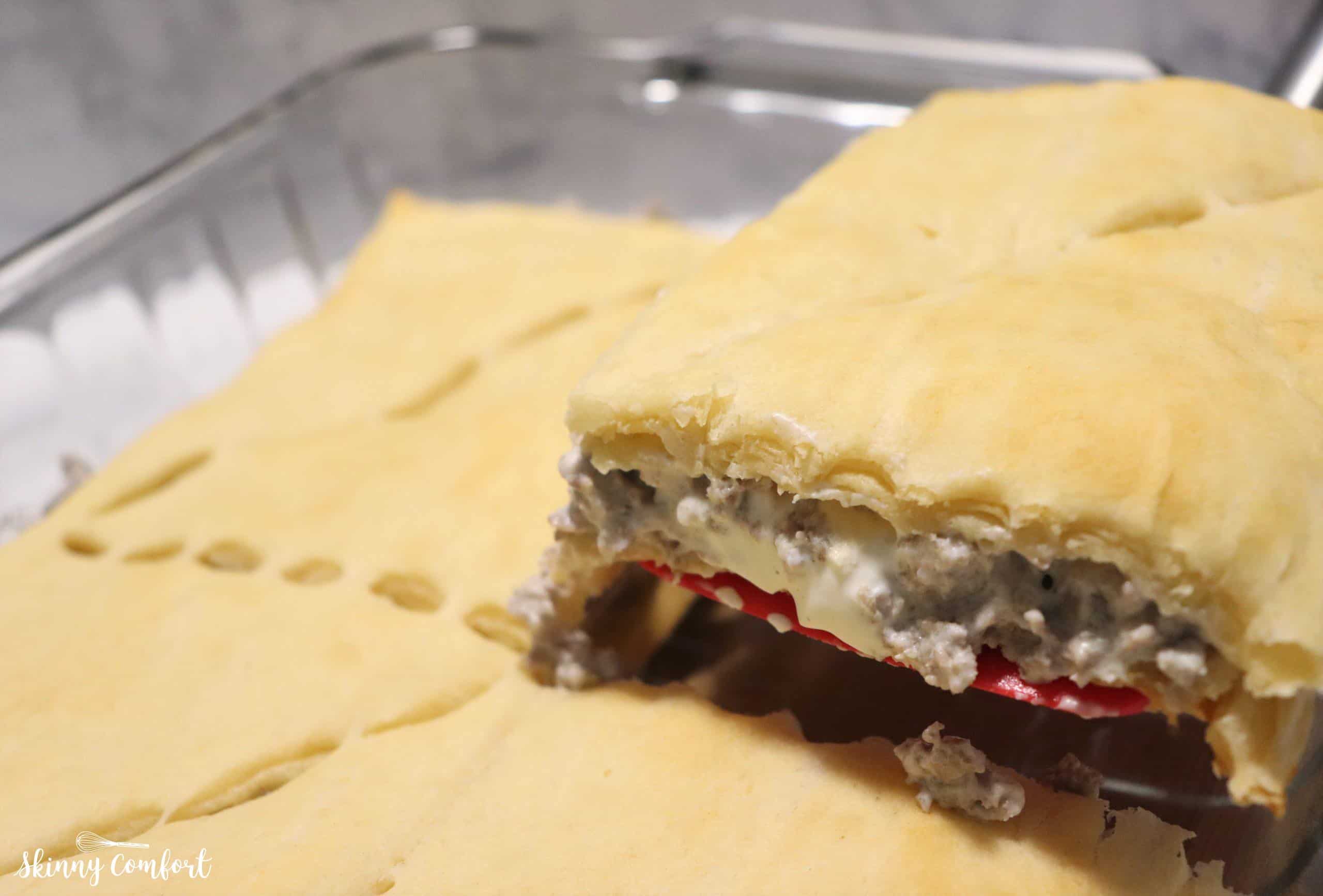 It doesn't get much better than creamy sausage surrounded by flaky, buttery dough. Yum!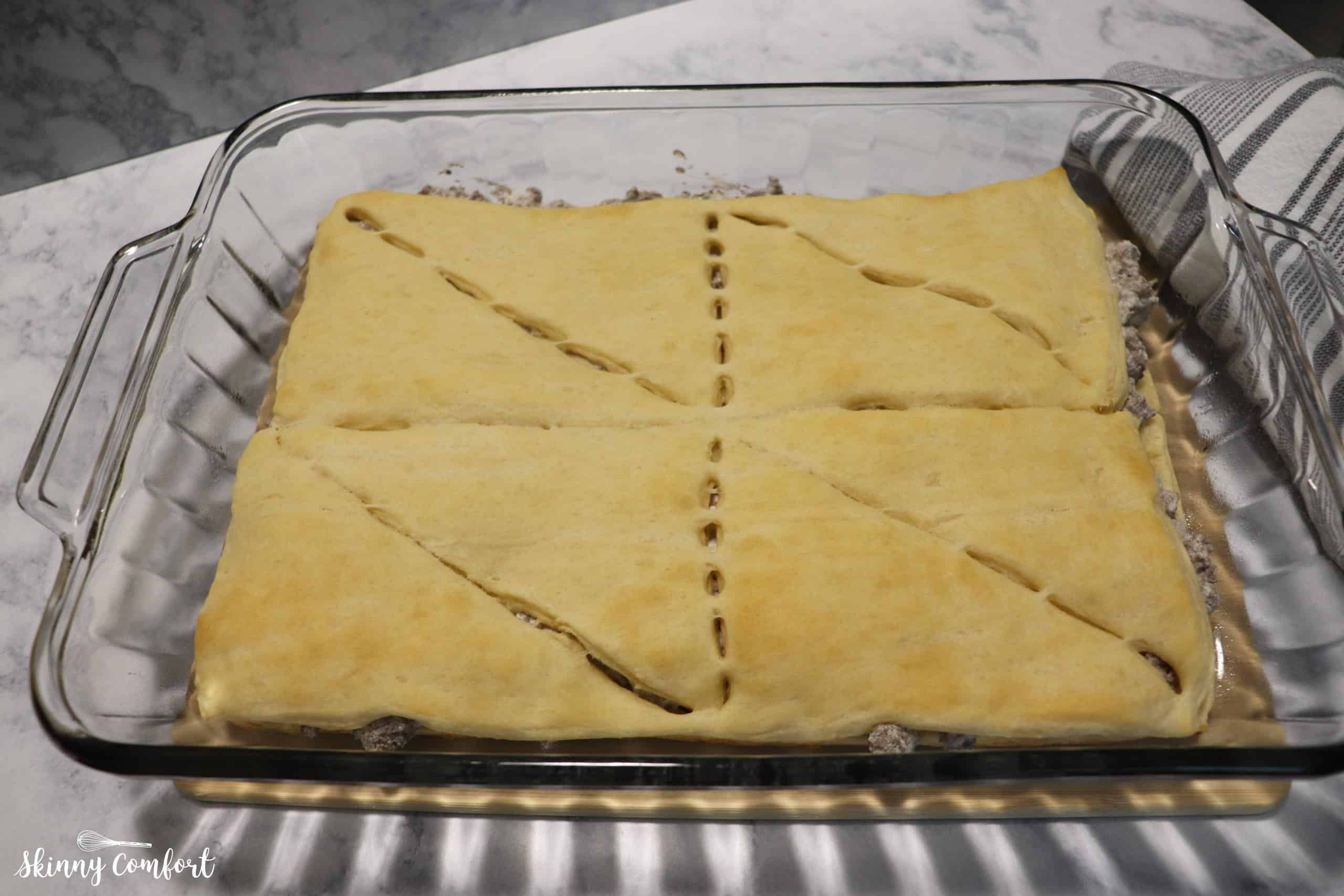 Ingredients
This recipe is super simple! Just three ingredients: turkey sausage, fat free cream cheese, and two packages of crescent rolls.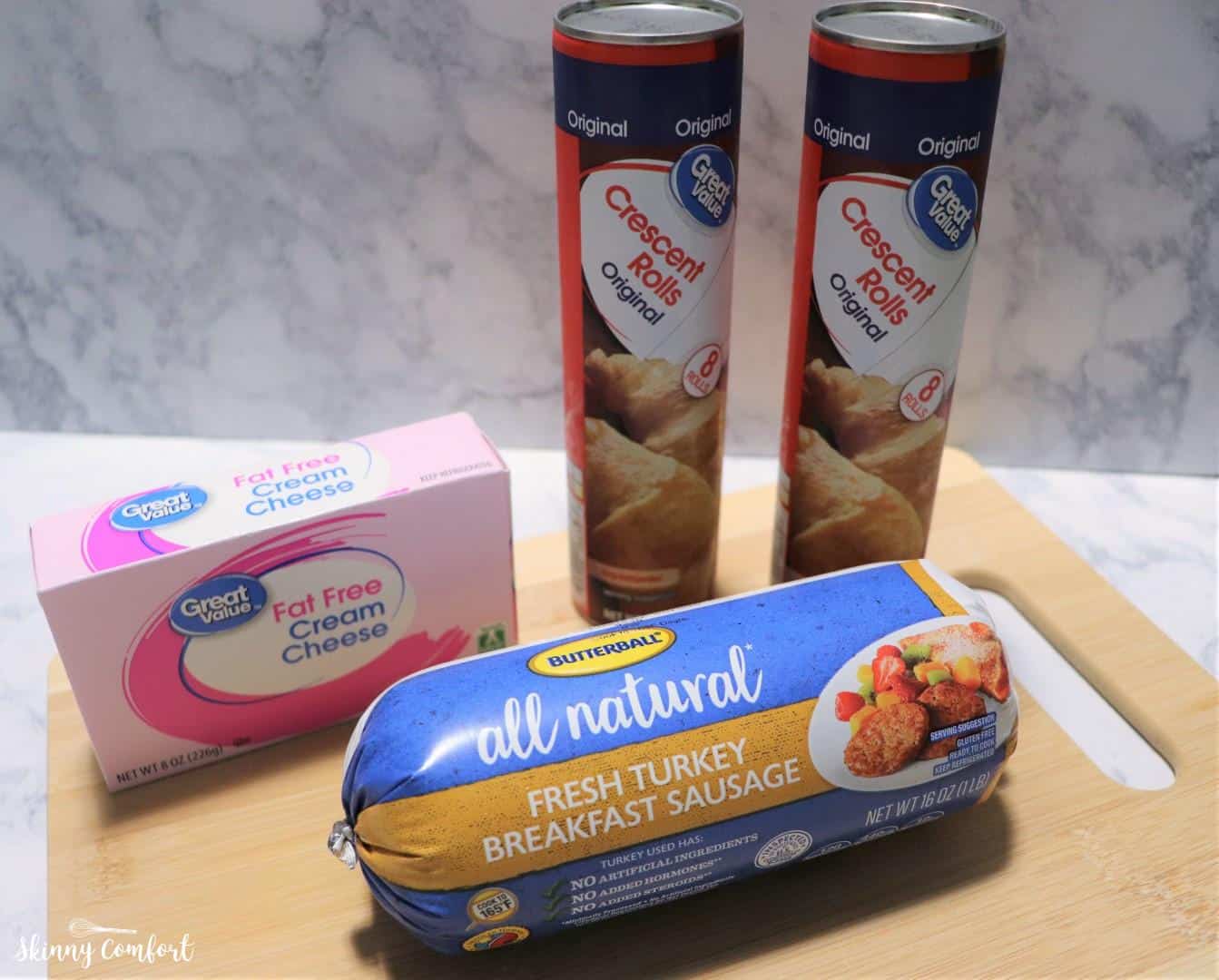 How to Assemble the Casserole
First, you need to spray a 9x13 baking dish with nonstick cooking spray and unroll the first package of crescent rolls into the bottom of the baking dish. Slightly pinch together the triangles to form one big rectangle.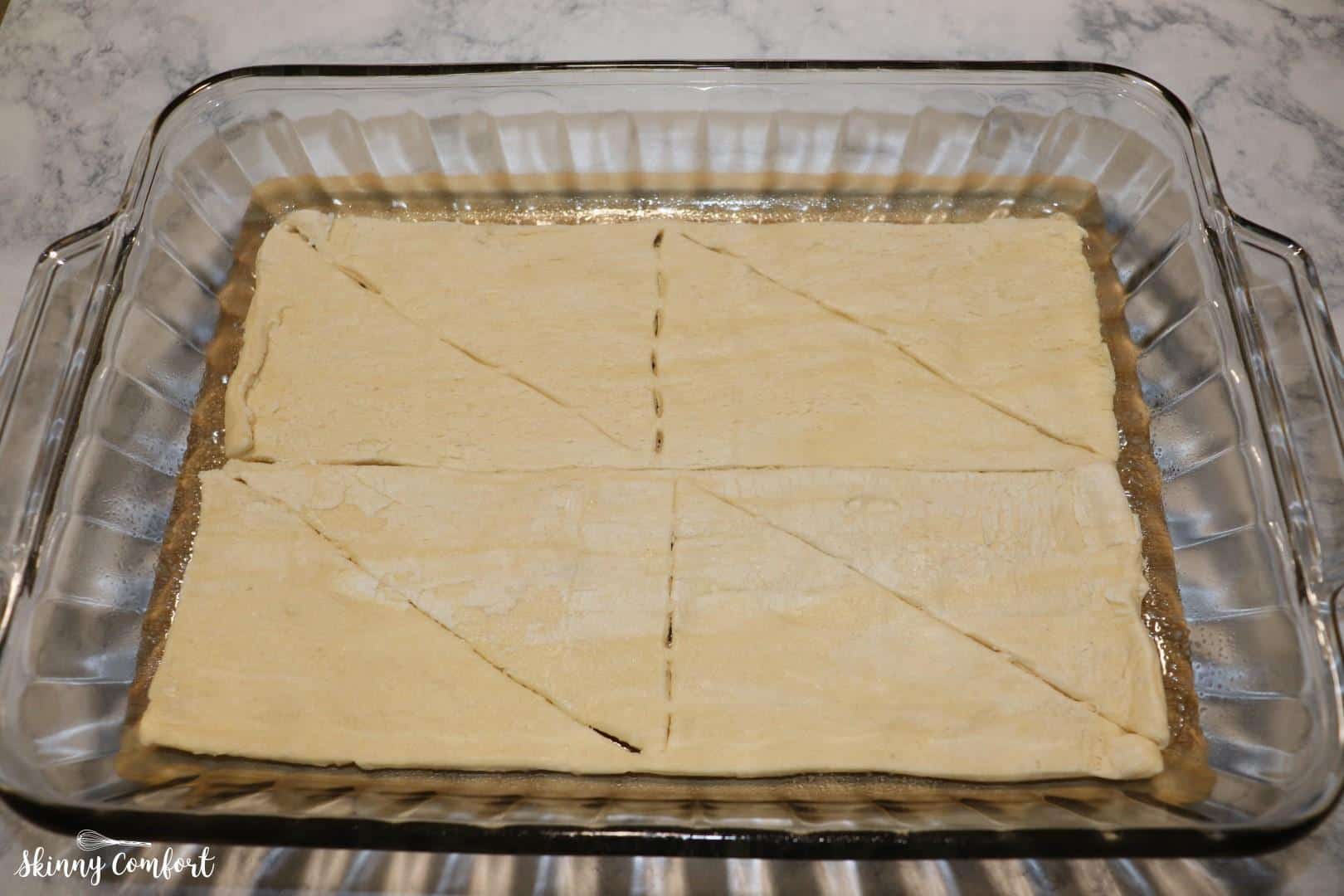 Next, put the bottom layer in the oven for about 7 minutes. You want to cook it slightly, but not all the way. It will finish baking after the entire casserole is assembled. Don't skip this step! Otherwise, your bottom will be doughy and undercooked.
While the bottom layer is baking, brown the turkey sausage in a skillet. I love to use my handy meat chopper to easily chop up the sausage as it browns!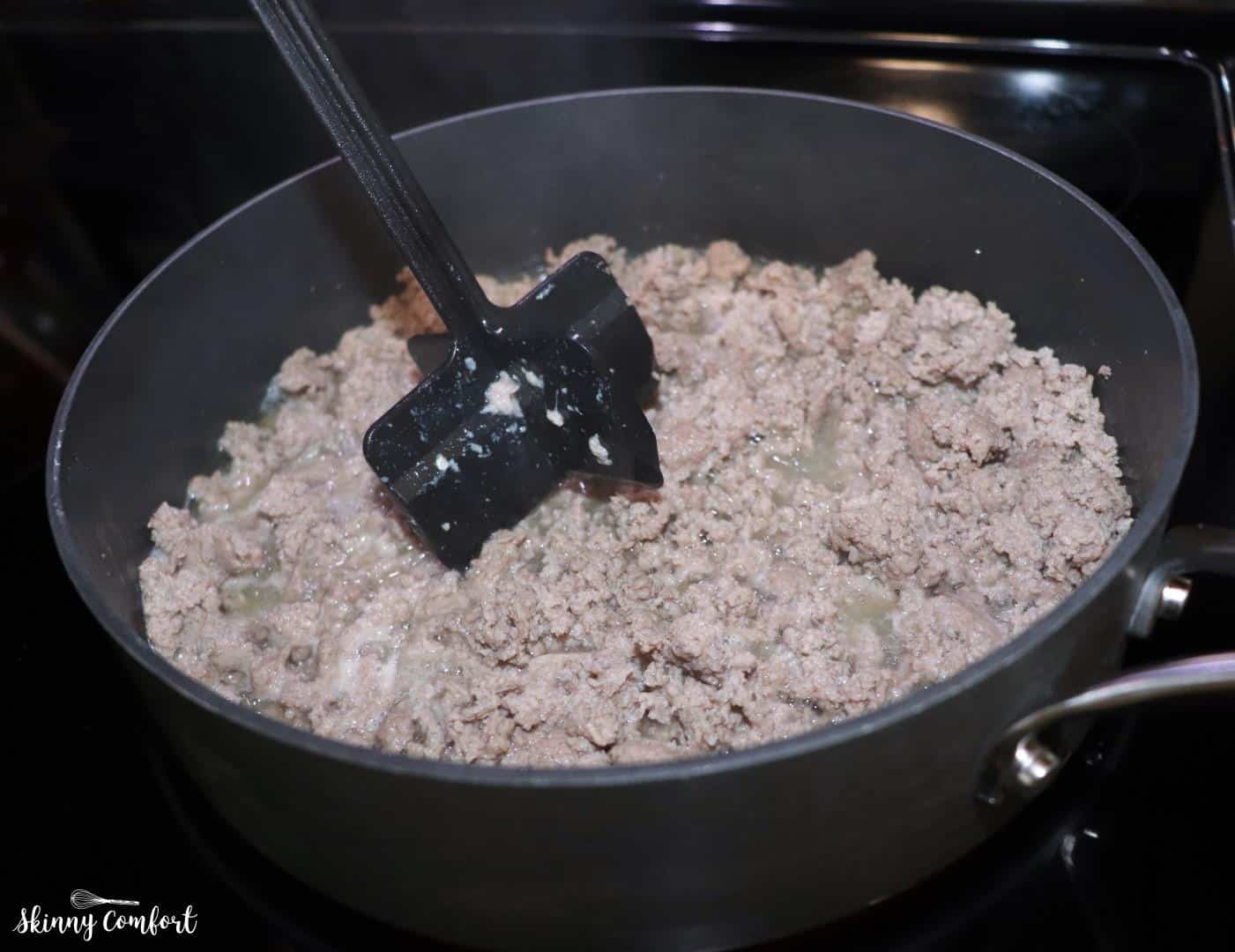 After sausage is cooked through (no pink remaining), drain the excess fat / liquid out of the skillet. Then add the block of cream cheese to the hot skillet and stir with turkey sausage until smooth. The cream cheese should nicely melt into the hot turkey sausage.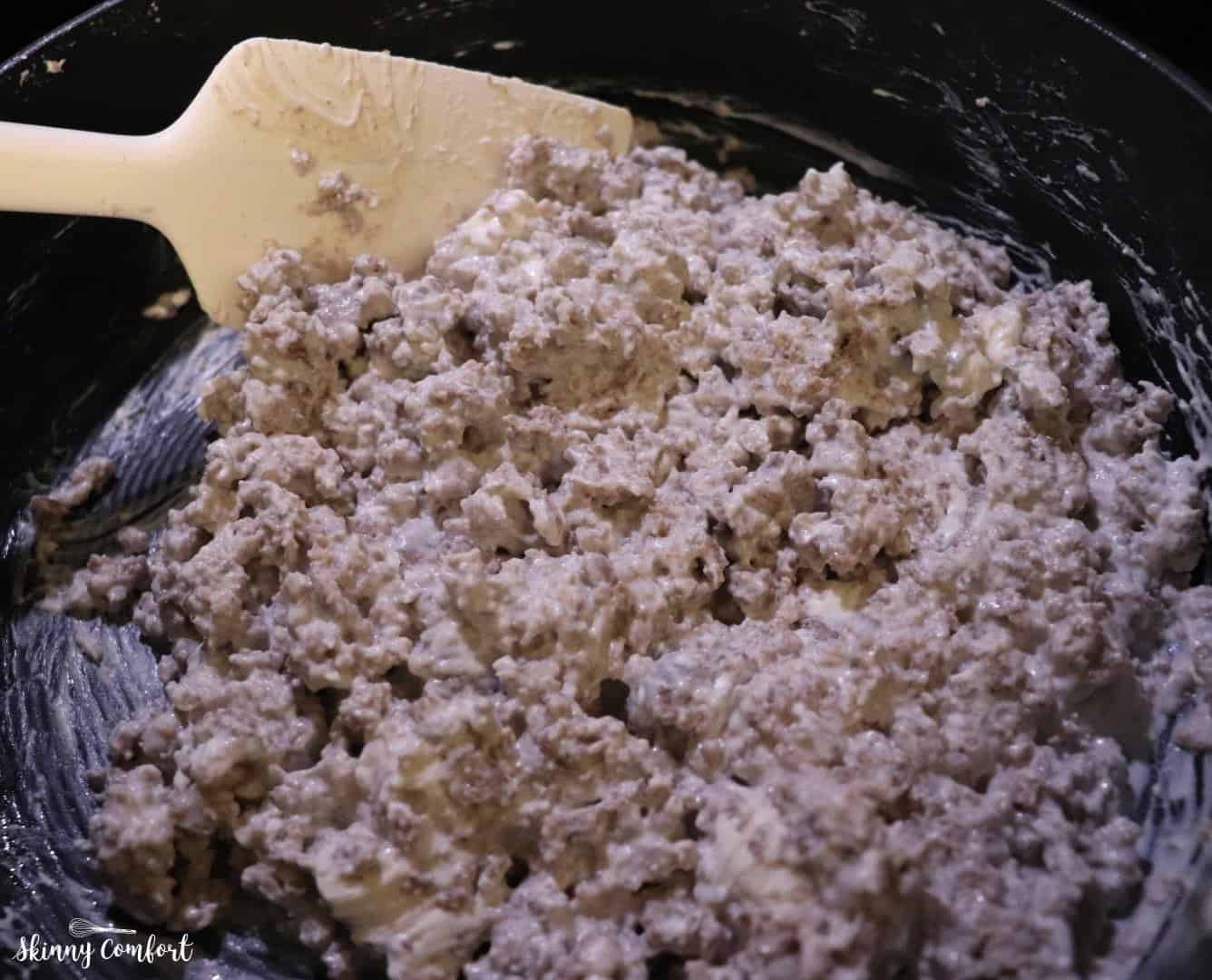 Now, it's time to assemble! Evenly spread the sausage and cream cheese mixture over the bottom layer of crescent rolls.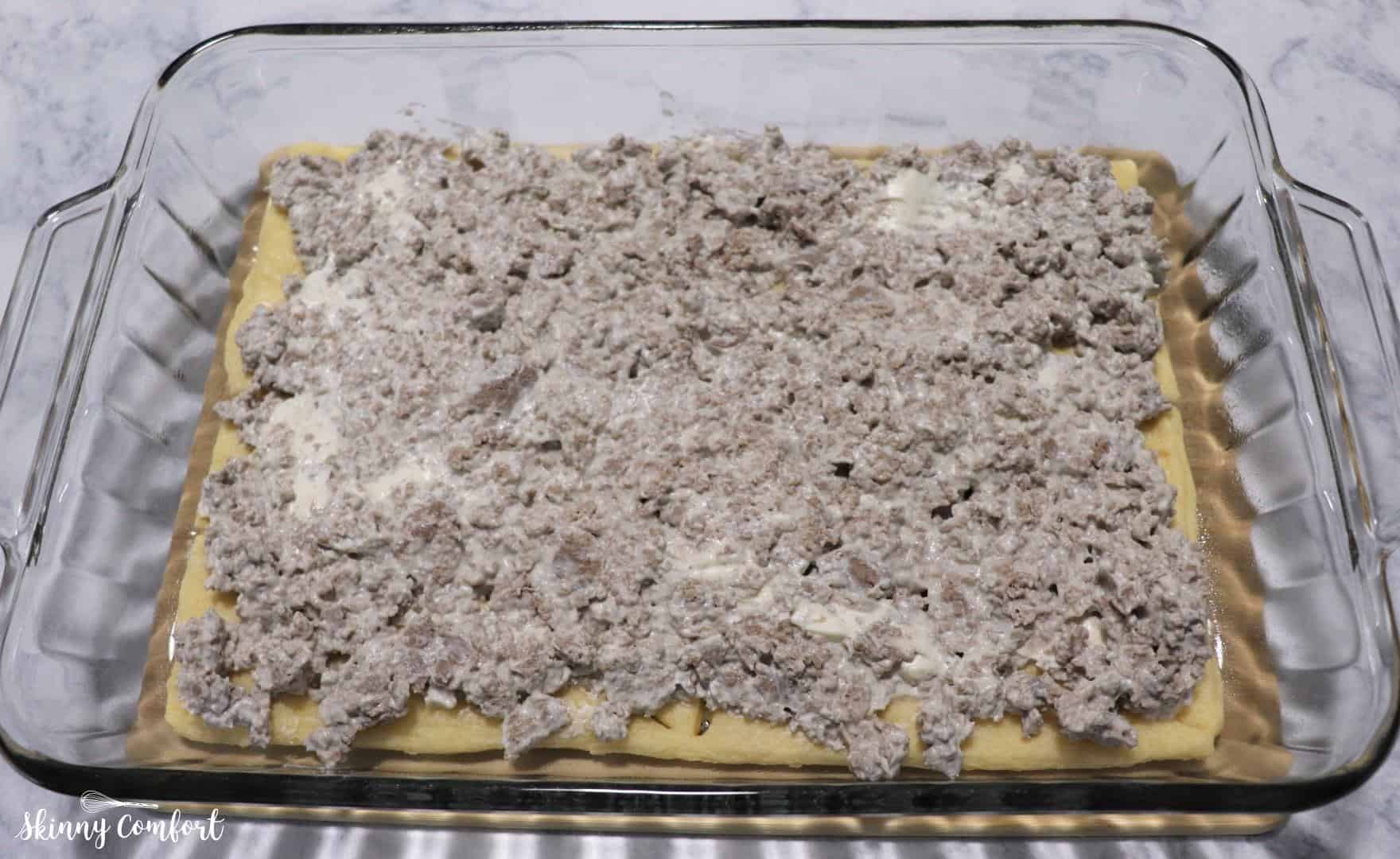 Finally, top the casserole with the second package of crescent rolls.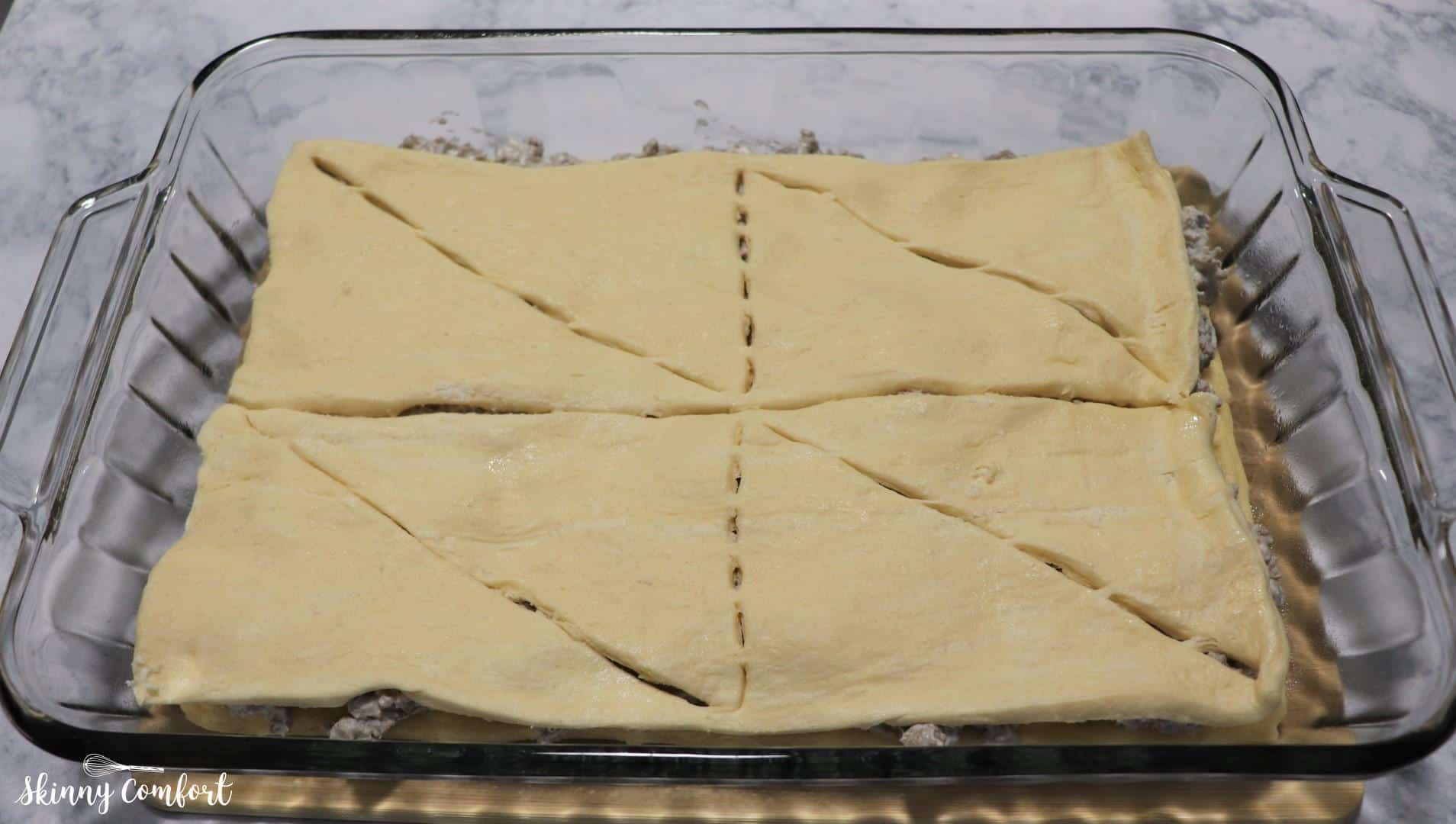 That's it! Now it's time to bake for 13-15 minutes in a 350-degree oven. Bake until the top is nice and golden brown.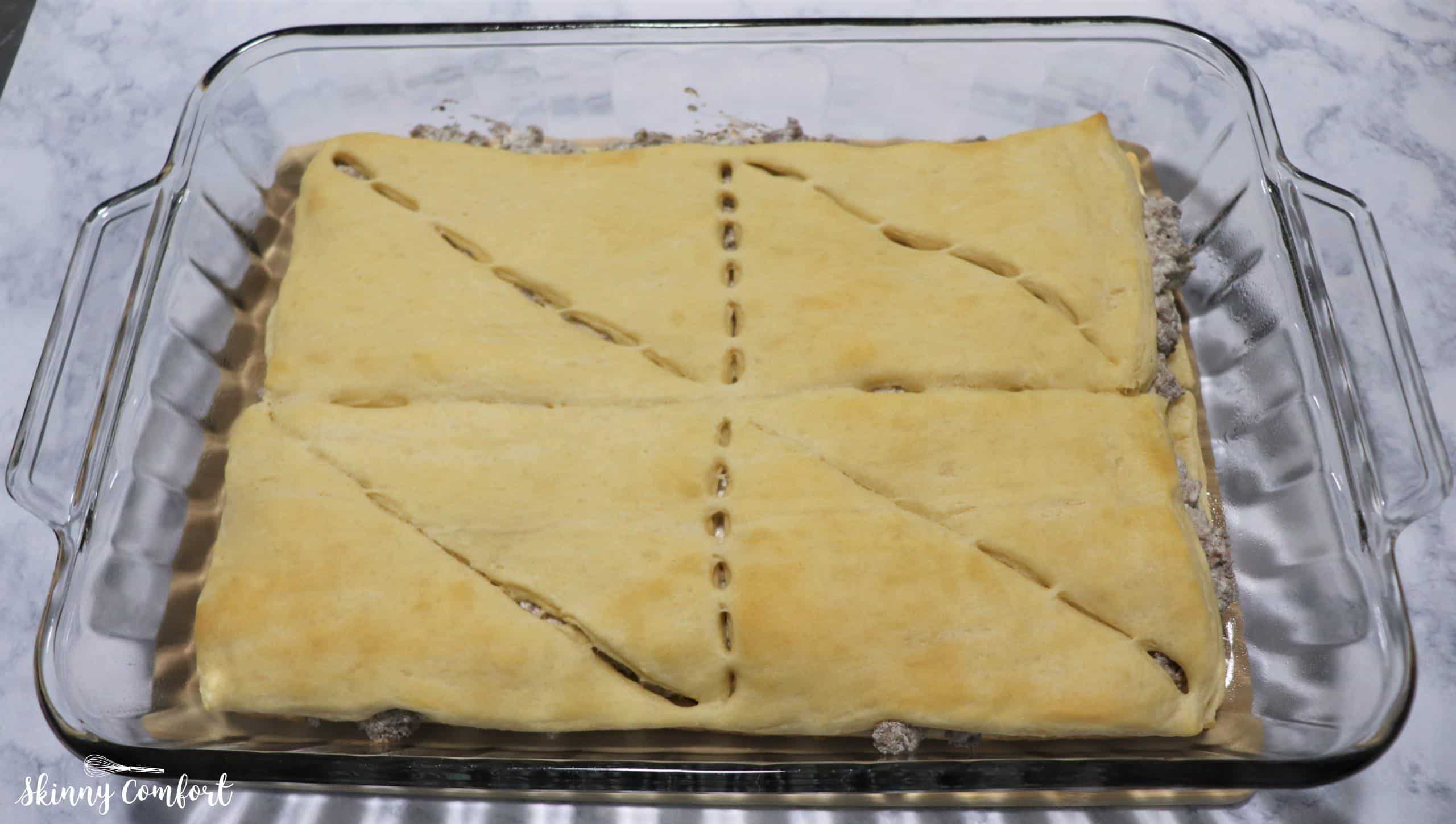 Substitutions for Turkey Sausage
If you don't like turkey sausage, this also tastes great with regular pork breakfast sausage. However, using the turkey version significantly reduces the calories while still tasting delicious. A pound of turkey sausage has about 780 calories, while a pound of regular pork sausage has 1300 calories.
Can I Use Regular Cream Cheese?
Definitely! I like using fat free cream cheese to reduce the calorie count. But it will also taste great with regular or light cream cheese. Feel free to use whatever you like!
When to Serve Sausage Casserole
I don't often cook breakfast during the week, but I love making this for a weekend brunch. It also makes a great dinner for breakfast for dinner night! Just add a side of scrambled eggs and fruit to make a complete dinner meal!