These Easy Air Fryer Chicken Tenders are a lighter and healthier alternative to deep-fried chicken tenders. Kids and picky adults alike will enjoy these!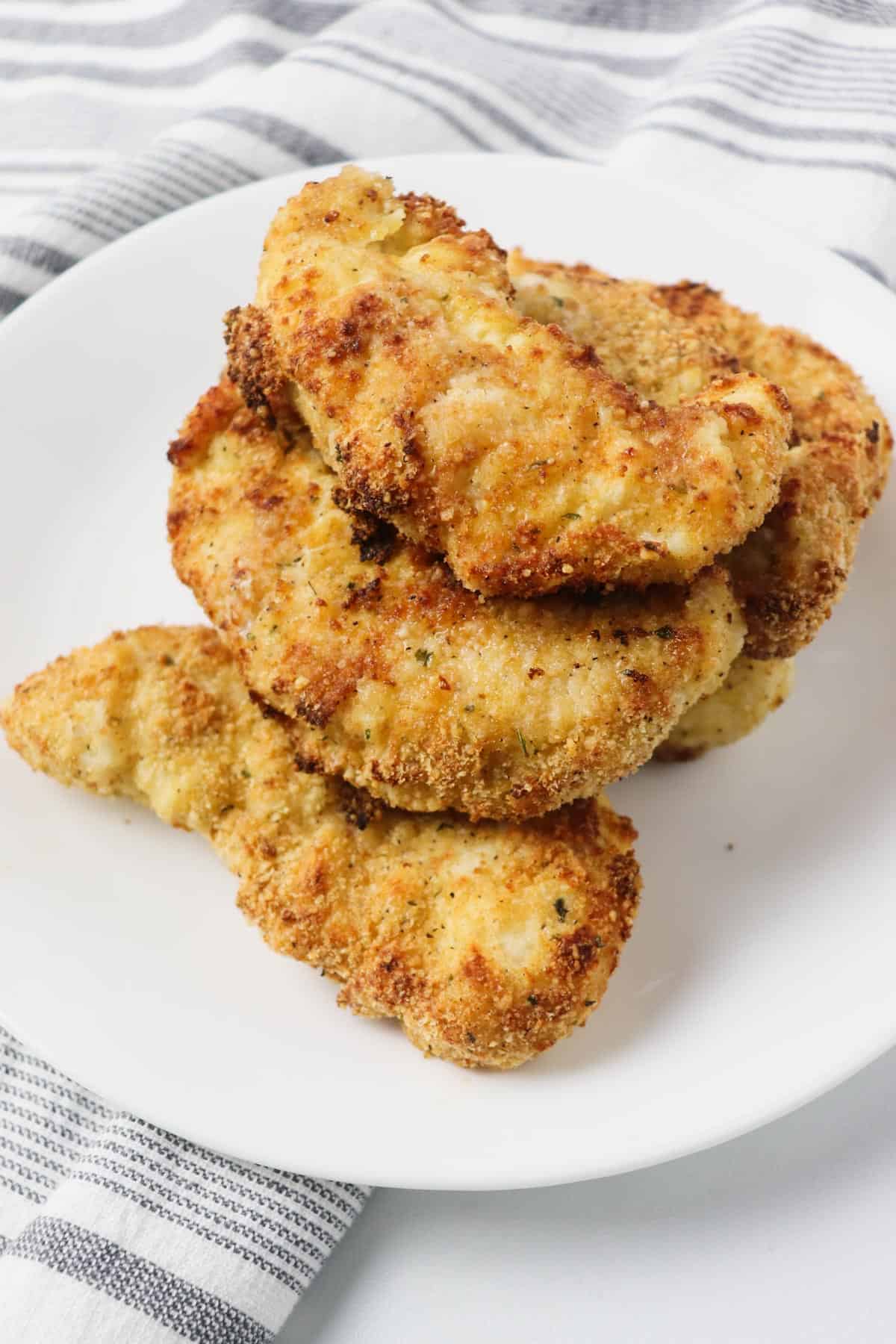 Just look at that crunchy goodness! You really can make "fake" fried food in your Air Fryer. Once you try these, you won't go back to the high-calorie, deep-fried stuff that comes from the freezer.
Why Make Chicken Tenders in the Air Fryer
Less oil and fewer calories! These are so much healthier than normal fried chicken.
Air frying is faster than baking in the oven, especially if you take into account oven pre-heating time
These come out crispy and crunchy, just like fried chicken tenders
No questionable ingredients from the bag in your freezer! You can use fresh chicken and simple ingredients to make them.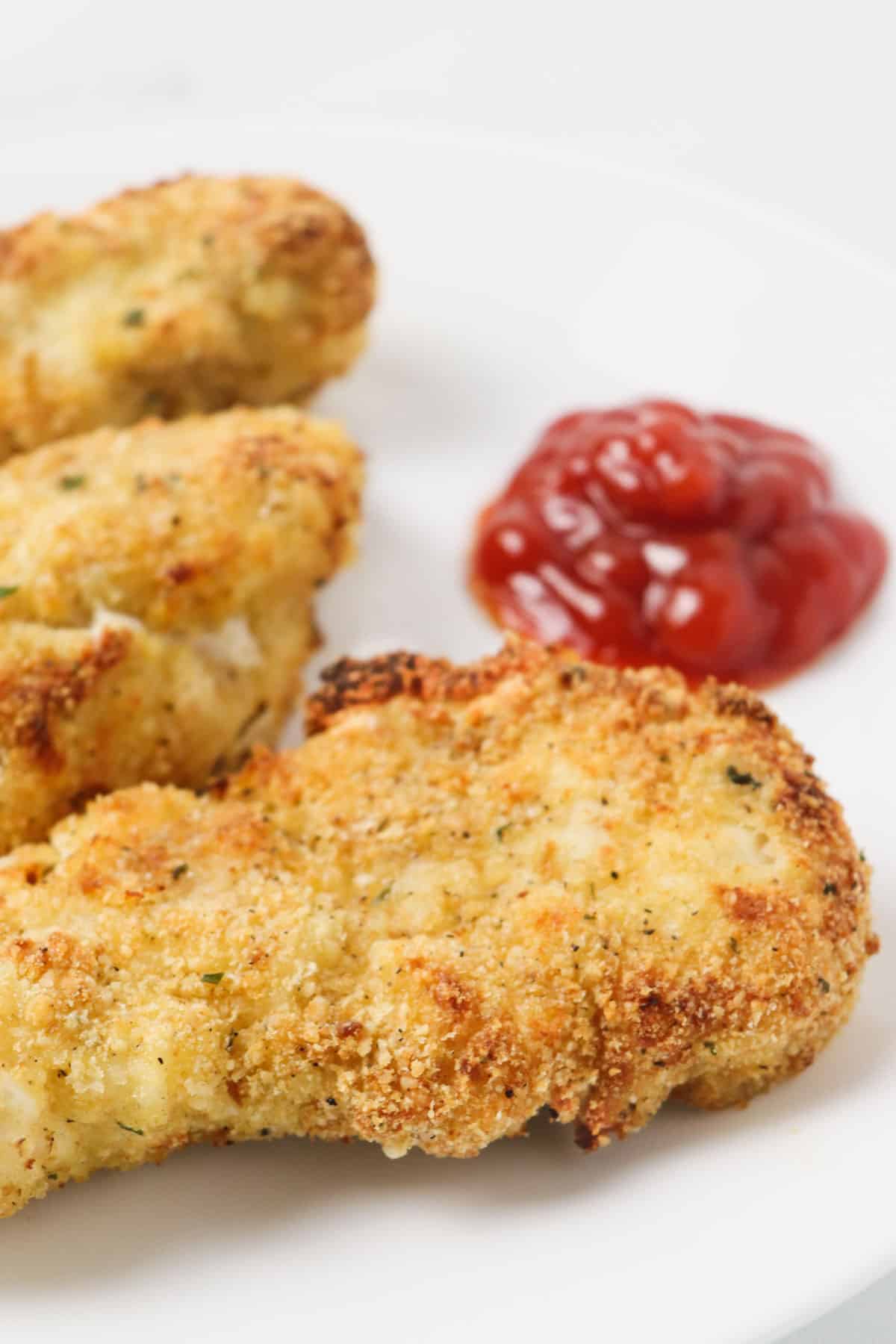 Instructions
First, prepare three bowls for dipping the chicken:
Flour
Eggs (beaten)
Breadcrumb Mixture (Italian breadcrumbs, grated parmesan cheese, garlic salt, and pepper)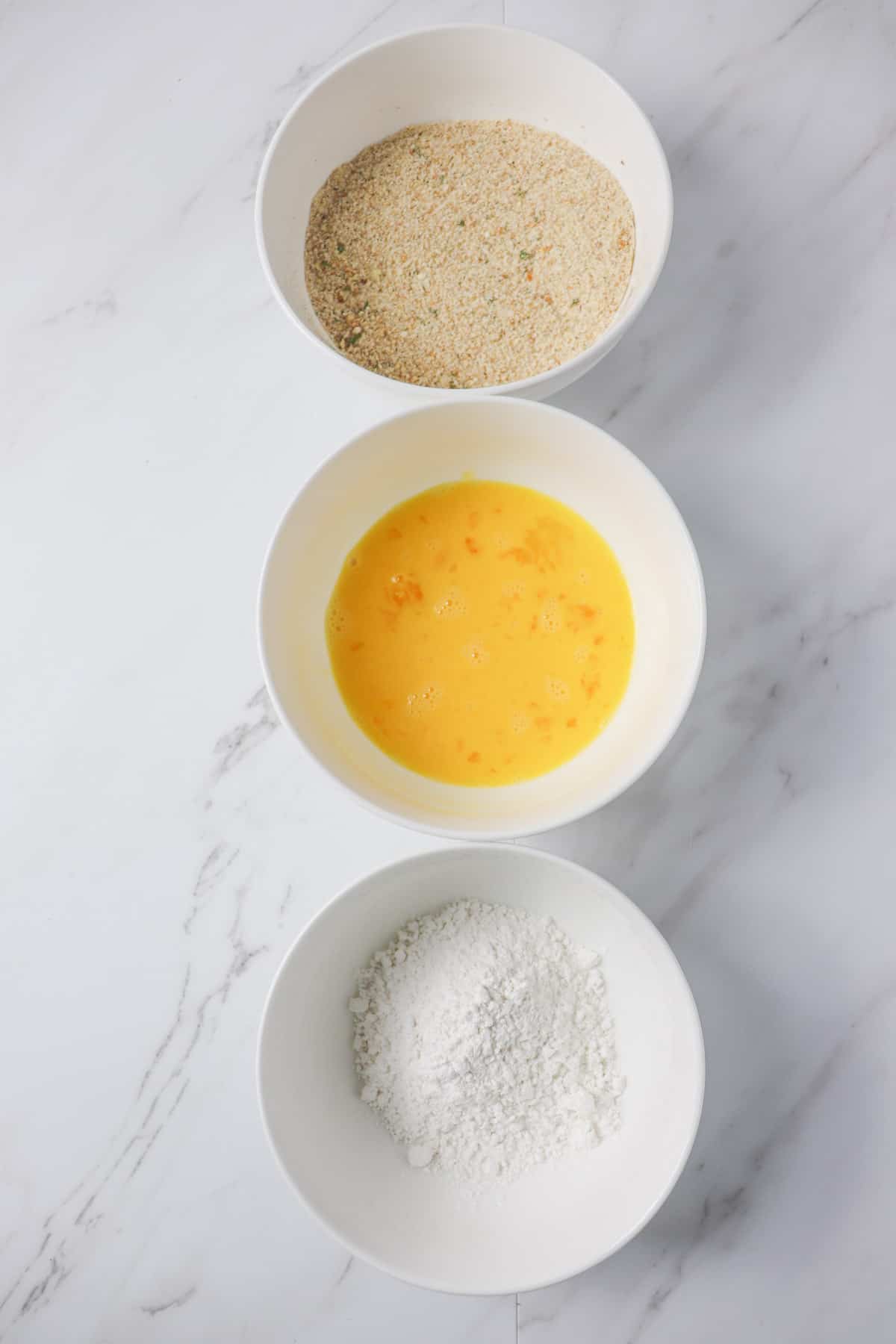 Dip your chicken tenders in the flour, egg, and finally in the breadcrumb mixture. Make sure each tender gets a solid coat of breadcrumbs to ensure you get a nice crispy finish around all sides of the tenders.
Spray the bottom of your air fryer basket with oil, and lay your tenders in the basket.
This part is important - make sure the tenders DO NOT TOUCH! If you have to, make these in two batches to ensure the tenders aren't touching.
I have an oven-style air fryer so my basket looks more like a baking sheet, but the deep basket style air fryer will also work just as well! The most important thing is to make sure the tenders are separated in the basket.
Finally, generously spray the tenders on both sides with oil. I typically use spray olive oil, but any kind of spray oil will work fine.
Now, you're ready to air fry the tenders!
Air Fryer Temperature and Cook Time
Preheat your air fryer to 400 degrees. Air fry for 10-12 minutes, flipping about halfway through the cooking time.
How to Know When Chicken Tenders are Done
Tenders should be lightly golden brown but not quite burnt. You want a little browning in order to get the tenders nice and crunchy. Use a meat thermometer to verify that the tenders have reached at least 165 degrees inside.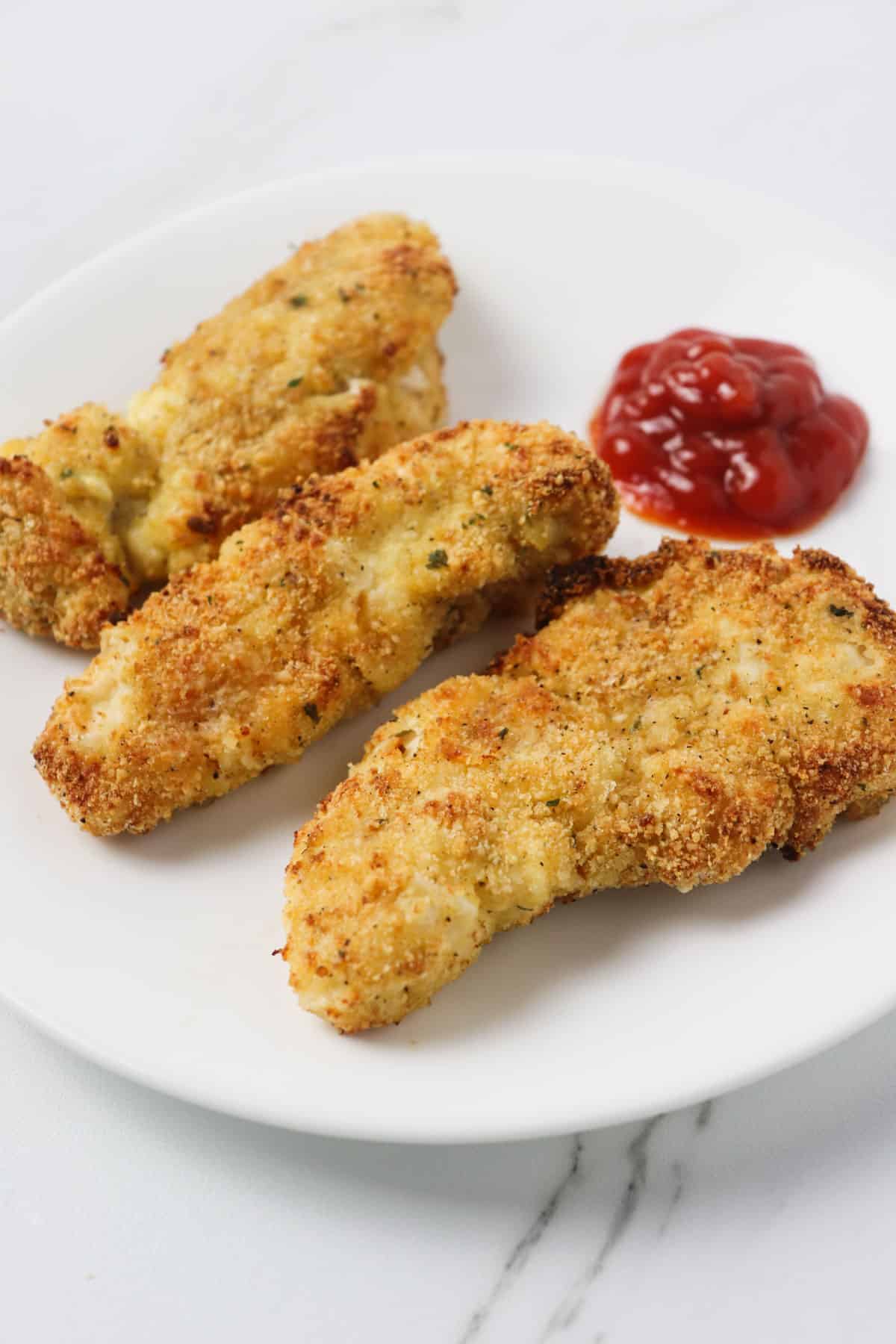 Calories per Serving
A serving size of 4 oz (approximately two chicken tenders) is only around 250 calories. You can estimate about 125 calories per chicken tender.
Yes, you can be on a diet and have chicken tenders! The Air Fryer works wonders to allow you to eat your favorite fried foods without blowing your diet.
More Easy Air Fryer Recipes