This easy pot roast with gravy is a delicious and comforting dinner! It only takes 5 ingredients and a crockpot to make a tender, juicy roast with a delicious, thick brown gravy!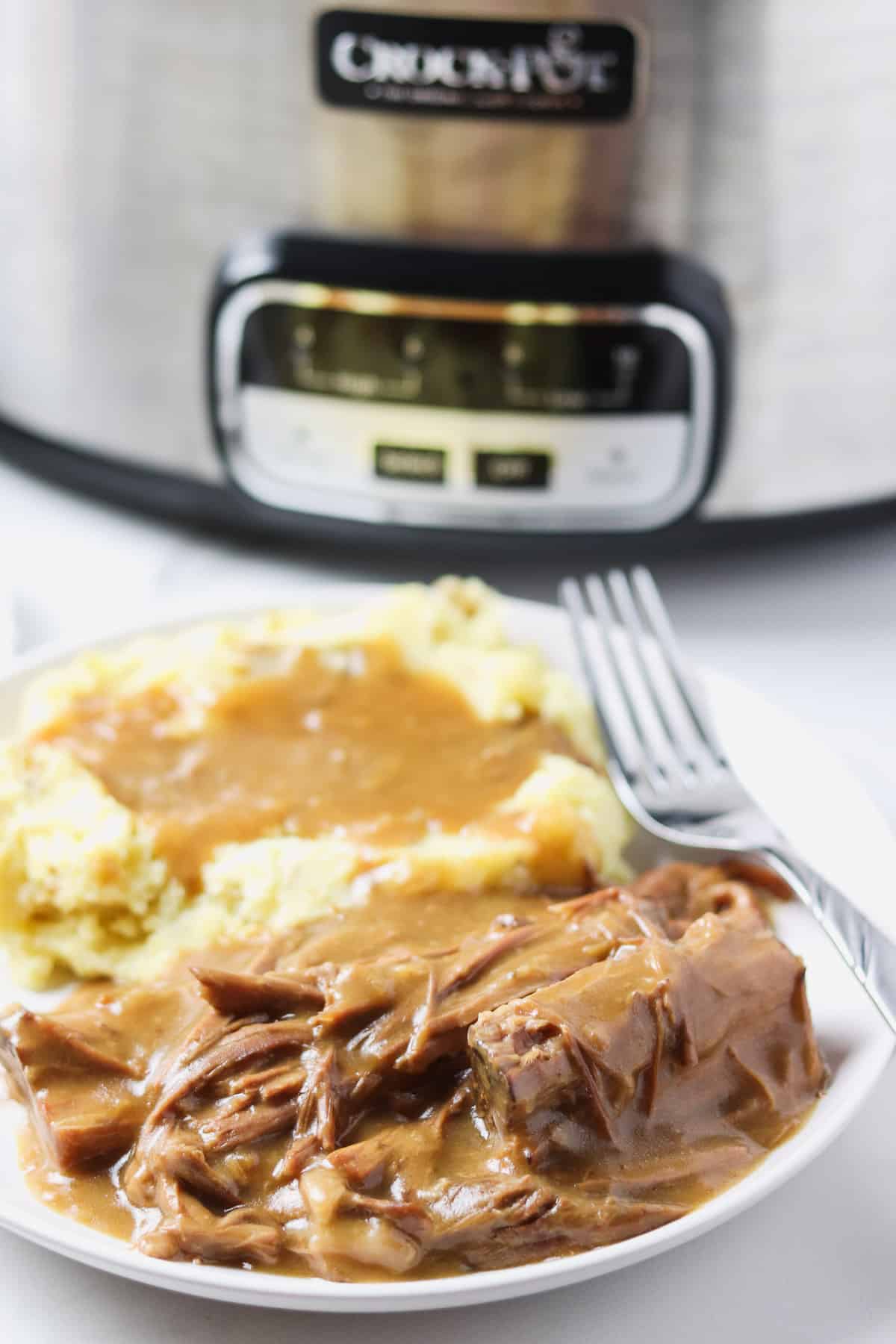 There are many different styles of pot roast recipes out there, but I love making mine with a simple brown gravy. The beef with gravy is delicious served over mashed potatoes, rice, or pasta!
While pot roast isn't the healthiest-ever meal, it can certainly be enjoyed in moderation. It doesn't take a big portion to make a satisfying dinner!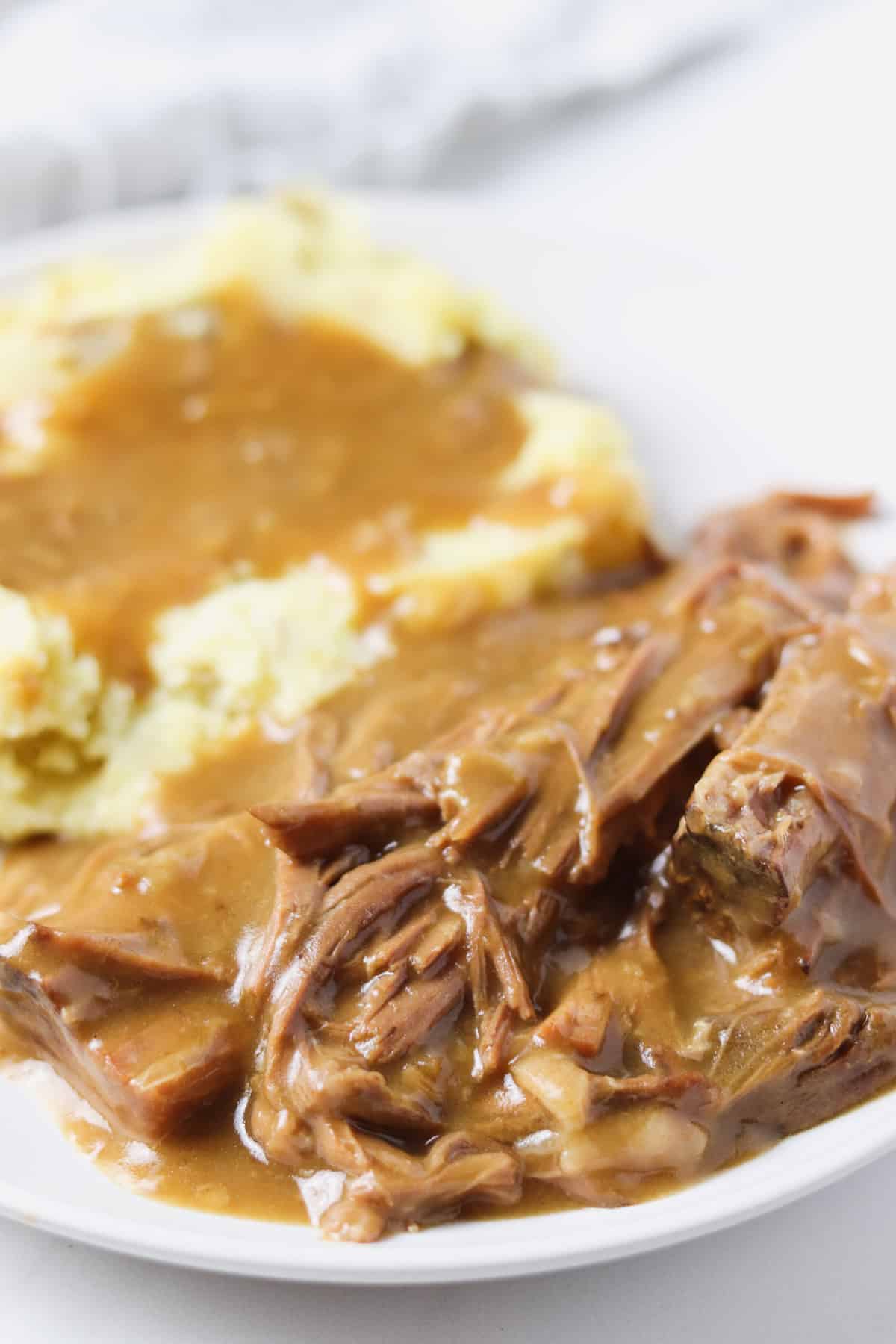 How to Choose a Roast
At the grocery store, there are many different types of roast available. The most common types that I see in the grocery store are rump roast, round roast, or chuck roast. Rump roast and round roast come from the back of the cow, while chuck roast comes from the shoulder.
My favorite cut for this recipe is rump roast. Rump roast has a little bit less fat than chuck or round roast. It makes a delicious, tender pot roast! A less fatty cut of meat means it will have fewer calories, which is always a plus!
If there are large chunks of visible fat on your roast, you can trim them off before cooking.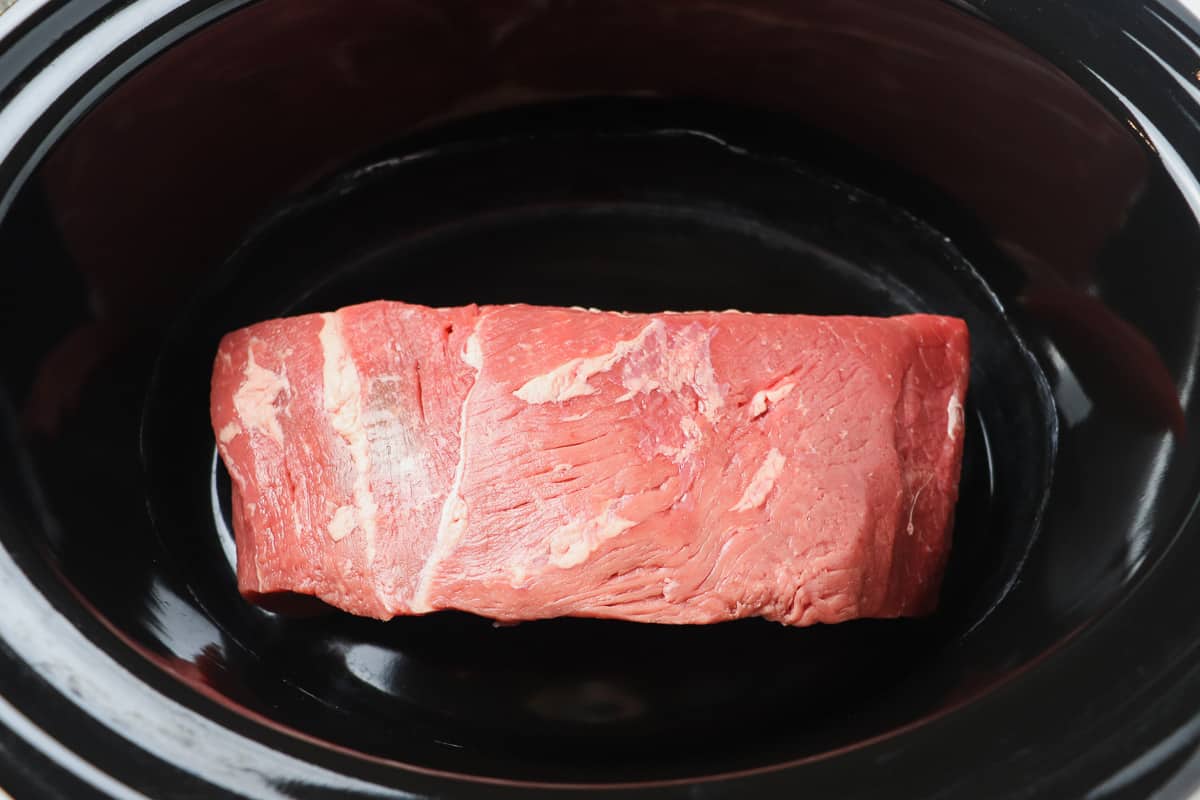 Ingredients
There are only 5 ingredients in this simple and easy recipe:
3 pound rump roast
1 envelope onion soup mix
1 envelope brown gravy mix
½ cup flour
2 cups water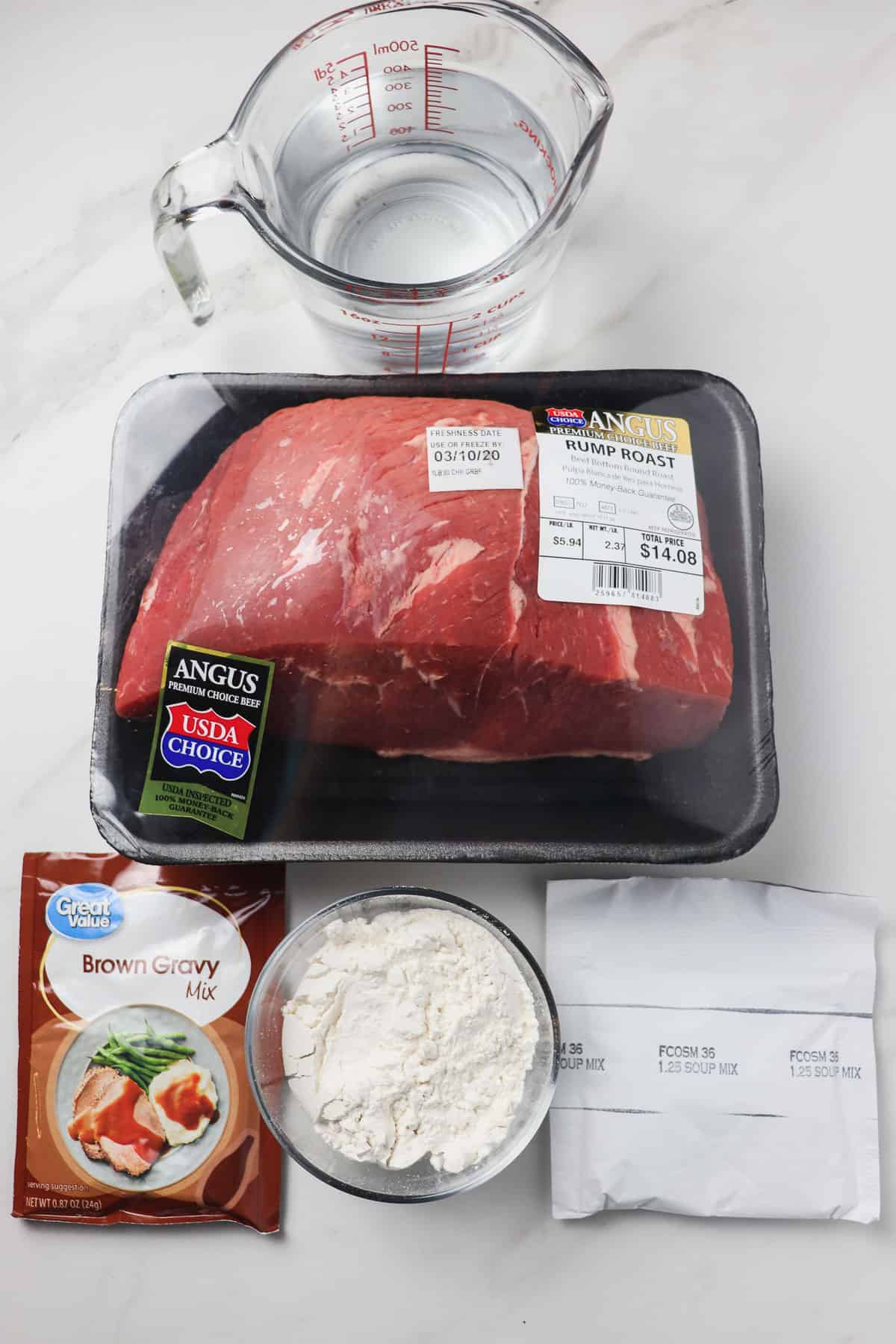 The natural juices produced from cooking the roast combine with the onion soup mix, gravy mix, and flour to make the gravy. The flour helps thicken the entire mixture as it cooks in the crockpot.
You can use any brand of gravy mix and soup mix. I usually use store brand mixes. Use the normal-sized envelopes (around 1-1.25 oz)
Crockpot Instructions
First, mix up the gravy mixture: the water, onion soup mix, brown gravy mix, and flour.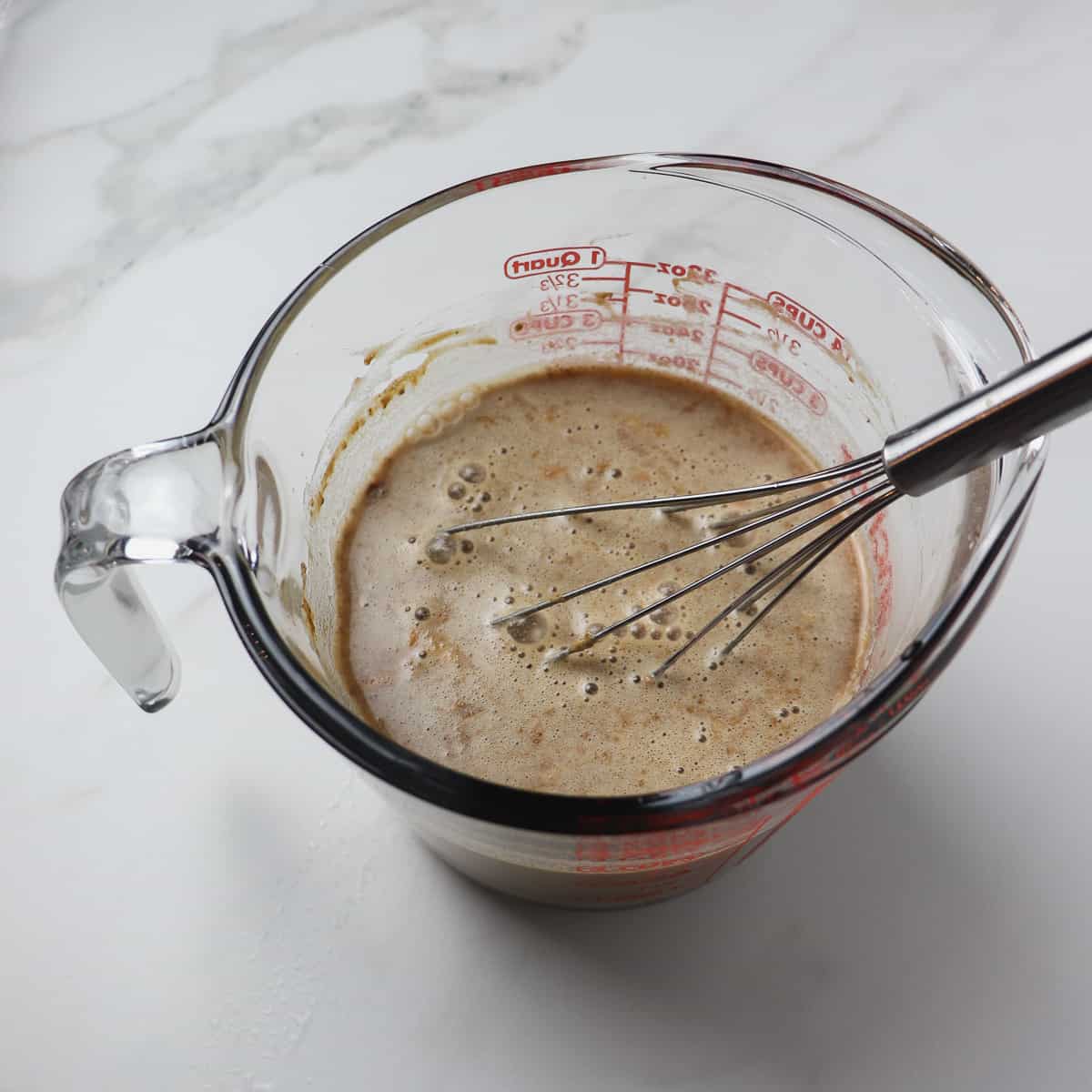 Add the roast to the crockpot and pour the gravy mixture on top.
Cook on low for 8 hours. After 8 hours, the roast should be tender and fully cooked.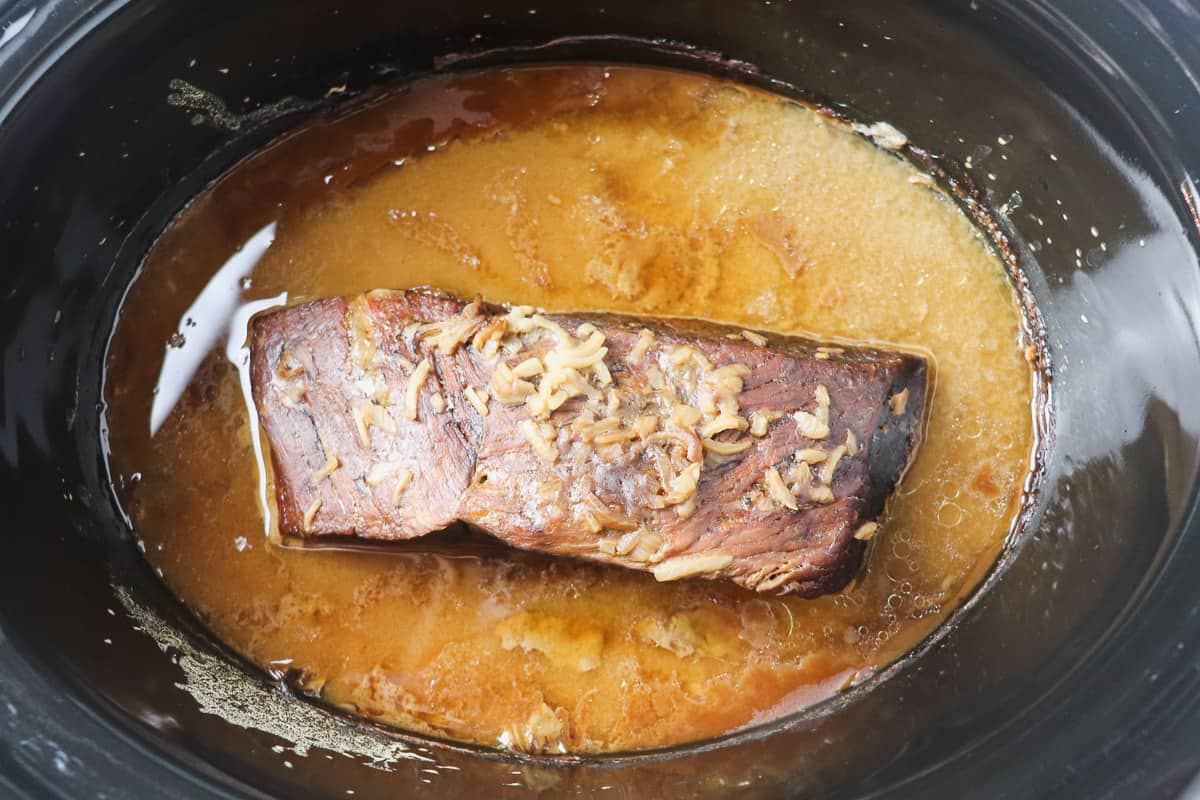 After your roast is cooked, lightly shred or slice the meat and mix it in with the gravy. Using your handy meat shredders, the meat should easily break apart. The gravy should be nice and thick!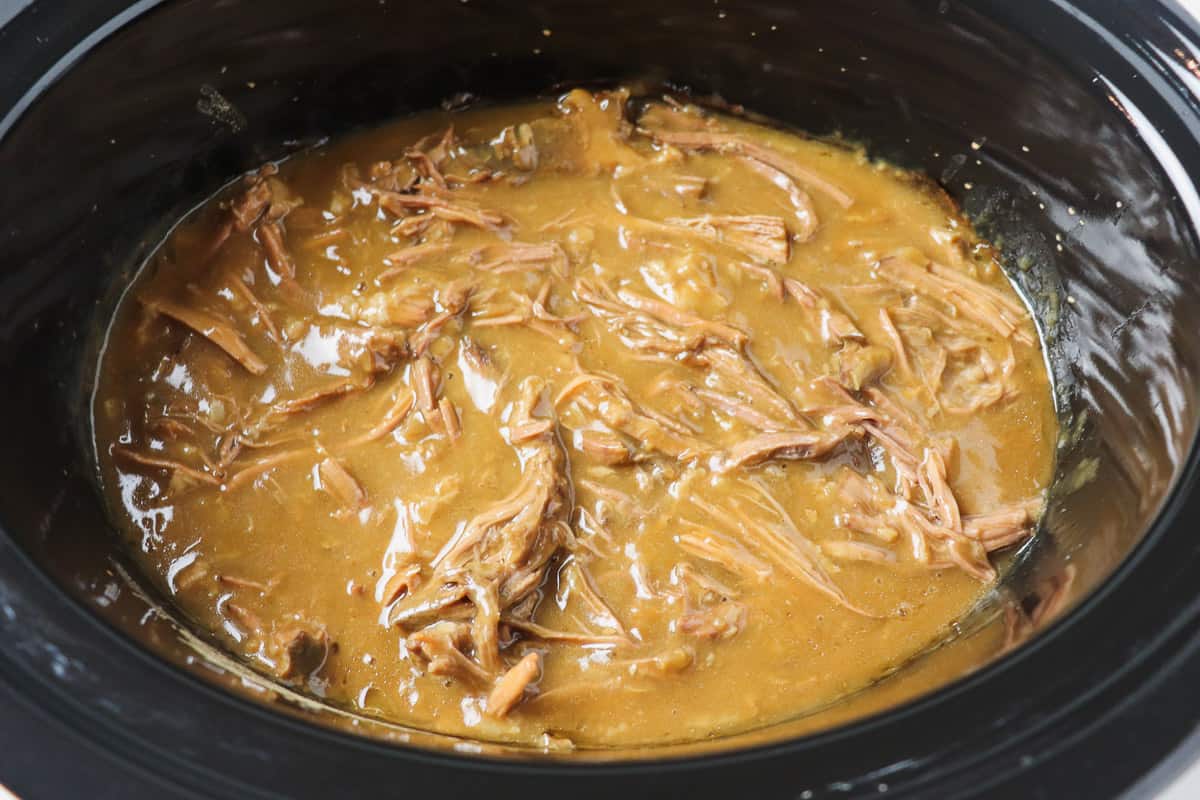 How to Serve
This recipe makes a delicious brown gravy that goes well with mashed potatoes, rice, or pasta!
My favorite option is to serve over mashed potatoes or egg noodles! Don't skimp on the gravy!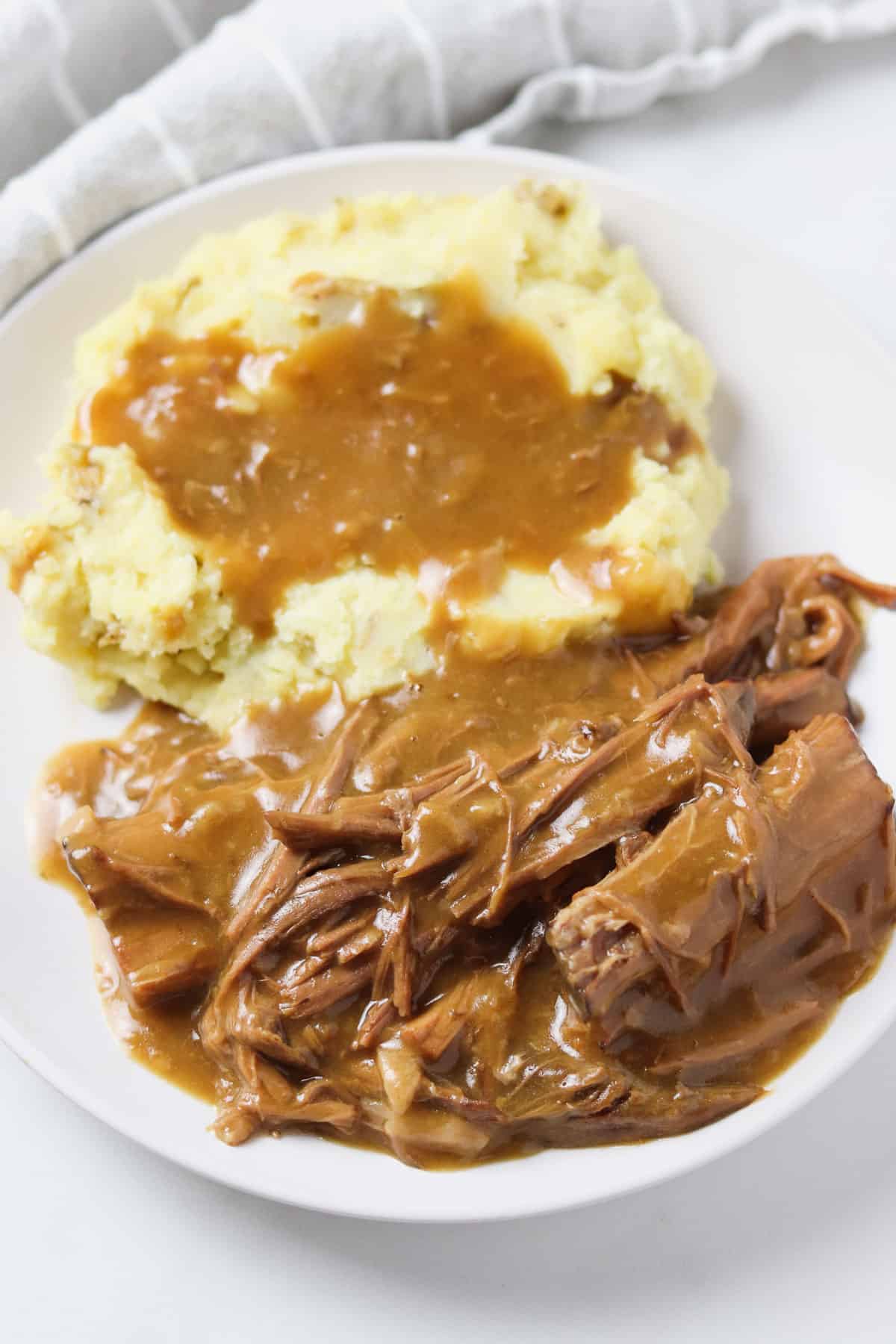 How to Add Potatoes and Carrots
I typically make this recipe without any veggies and just make a side of mashed potatoes to go with it. However, if you want to add potatoes and carrots, you certainly can.
Before starting the 8 hour cook time, add about 2 pounds of red potatoes and 1 pound of baby carrots to the crockpot surrounding the roast.
Calories Per Serving
If you use a 3-pound rump roast, one serving (1/12) of the recipe, is about 276 calories. A serving size is about 5.5oz of roast and gravy.
For a low-calorie side option, you could serve this over cauliflower rice or mashed cauliflower.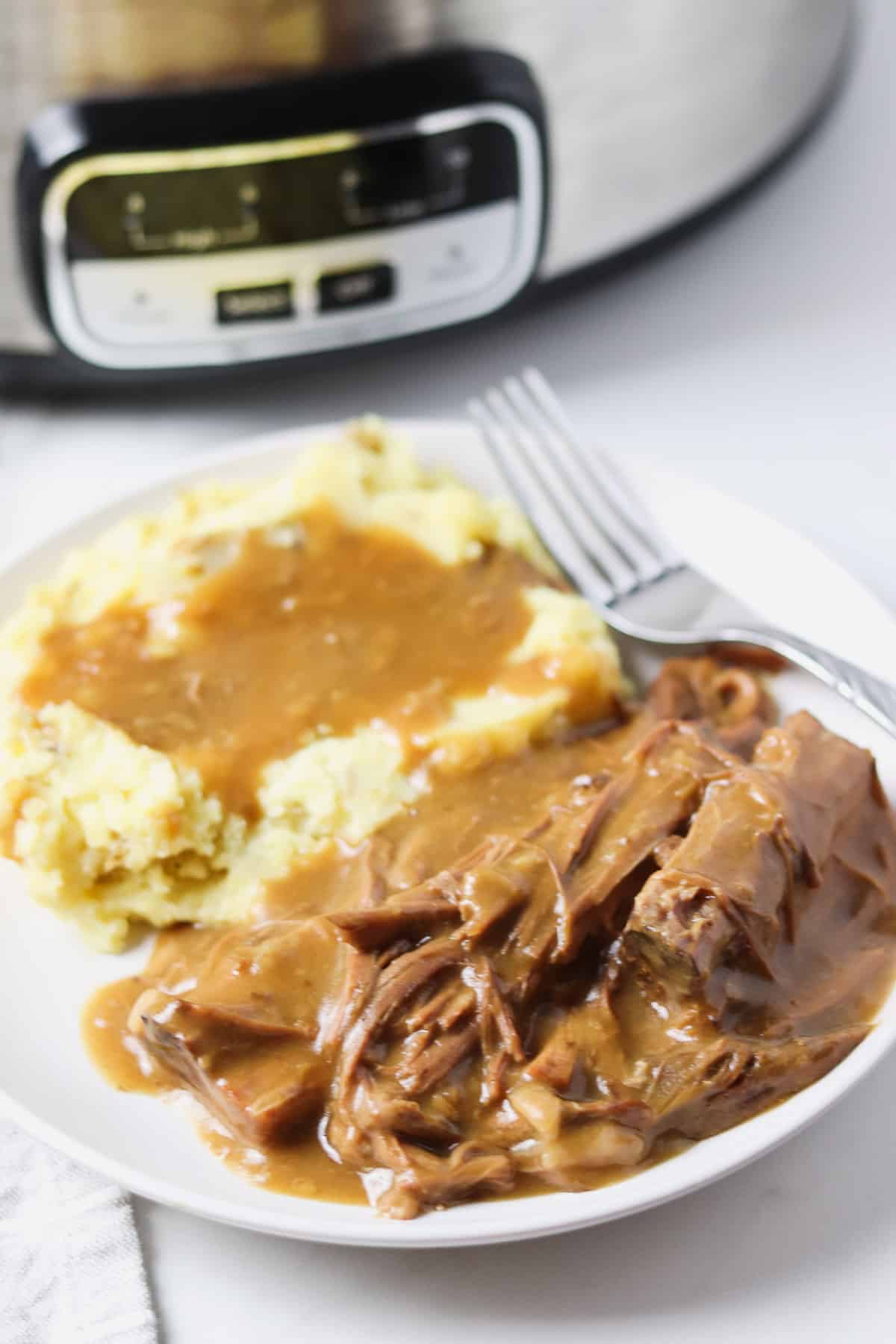 More Crockpot Recipes
Check out these other easy crockpot recipes: