This easy Crock-Pot Mexican Chicken is a delicious shredded chicken filling for tacos, quesadillas, burritos, or taquitos! It's creamy, cheesy, and loaded with taco flavor!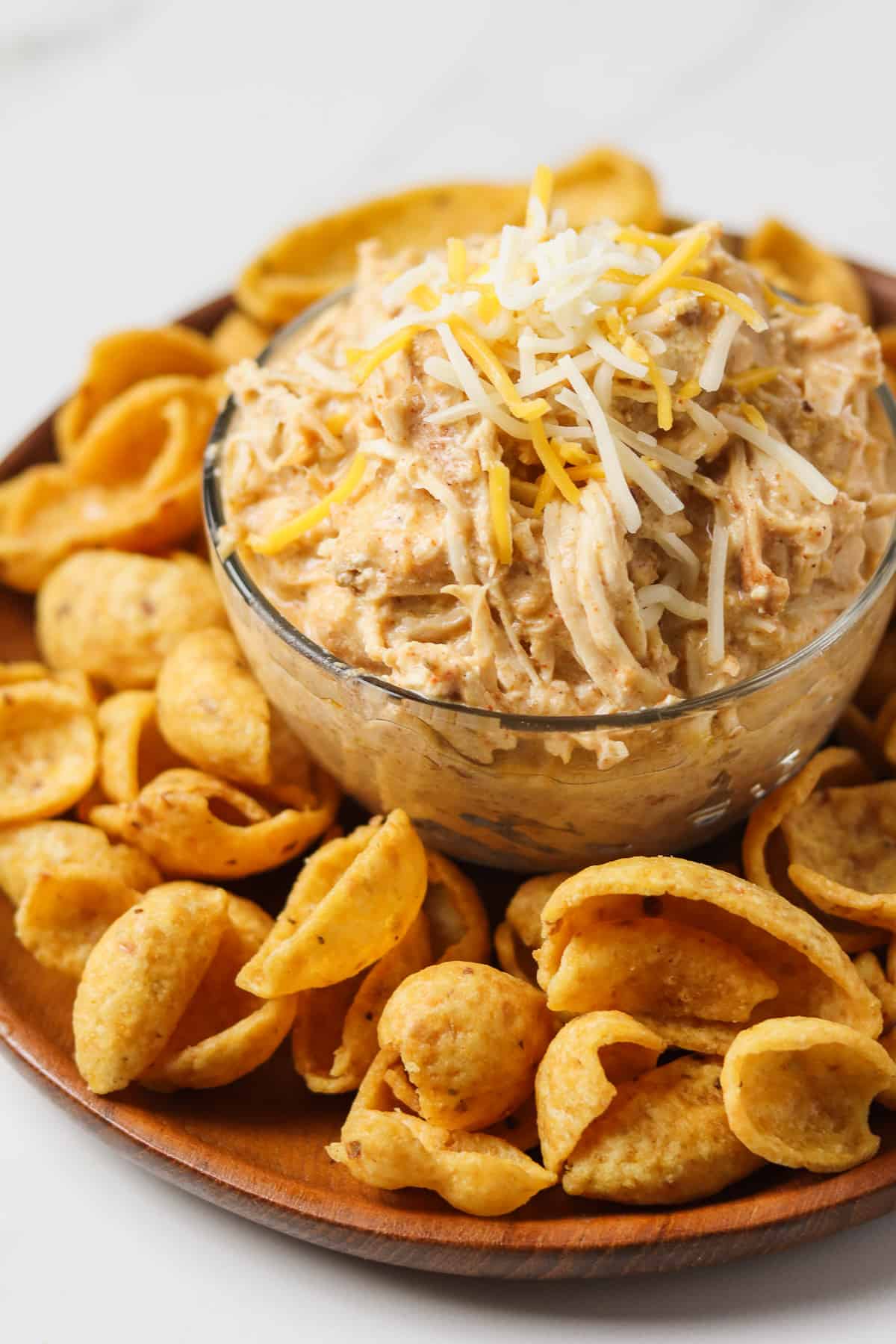 This is also really good dipped with corn chips (such as Fritos) or tortilla chips. We often eat this for dinner as nachos.
With 4 ingredients, it takes only a couple minutes to throw this into the Crock-Pot in the morning. By the time I'm done with my day, I have a delicious dinner ready and waiting for me!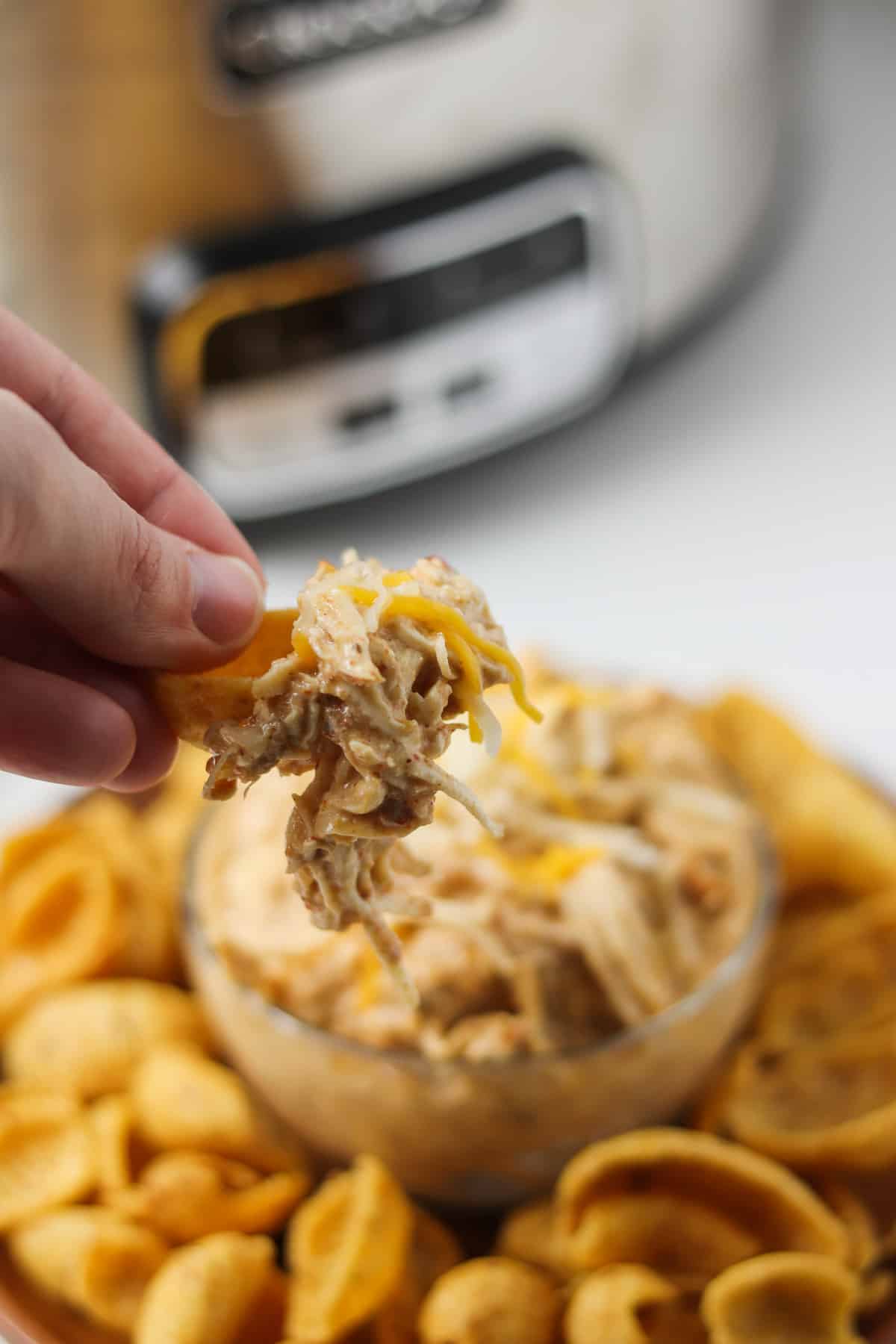 While this isn't the lowest calorie recipe ever, it's not too bad if you maintain good portion control. I also use low-fat cream cheese to help the calorie count!
This recipe is also low in carbs (4g per serving) and keto-friendly!
Ingredients
2 pounds of chicken breasts (fresh or frozen)
¼ cup water
¼ cup taco seasoning
1 block ⅓ less fat cream cheese
1 cup shredded Mexican cheese blend
What Type of Chicken to Use
I normally use frozen chicken breasts so that I can throw this in the Crock-Pot in the morning, go to work, and then have dinner ready when I get home. Frozen chicken breasts need to cook in the Crock-Pot for about 8 hours on low.
If using fresh chicken breasts, the cooking time is shorter - about 6 hours on low. If you need to leave your dish cooking all day long, definitely use frozen chicken so that it won't be way overcooked!
What Type of Cheese to Use
I recommend using ⅓ less fat cream cheese to lower the calories a little bit. It's still very creamy and delicious! The cream cheese blends really well with the flavor of the taco seasoning.
For the shredded cheese, either a Mexican blend or sharp cheddar cheese works well in this recipe. Pepper jack would also be tasty if you like a little spice! You can pretty much use any type of cheese you like.
If you want an extra-cheesy, more dip-like consistency, double the cheese and use 2 cups instead of 1.
Instructions
First, add the ¼ cup water and chicken breasts to the Crock-Pot liner. Sprinkle the taco seasoning on top of the chicken. Finally, add the block of cream cheese on top.
Put the lid on the Crock-Pot and you're ready to cook!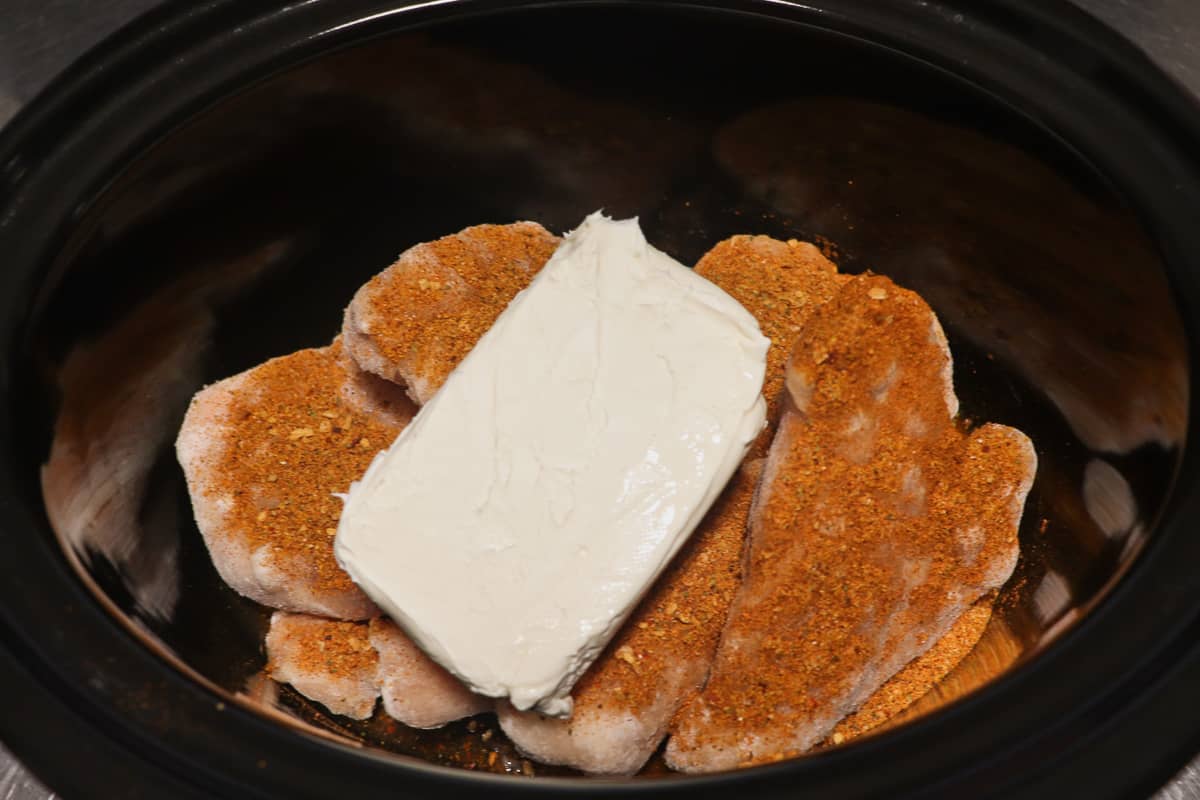 If using frozen chicken breasts, cook on low for 8 hours or high for 4 hours.
If using fresh chicken breasts, cook on low for 6 hours or high for 3 hours.
After the chicken is cooked, add in the shredded cheese. Shred the chicken and mix together the chicken, shredded cheese, and cream cheese. The chicken should shred very easily with 2 forks.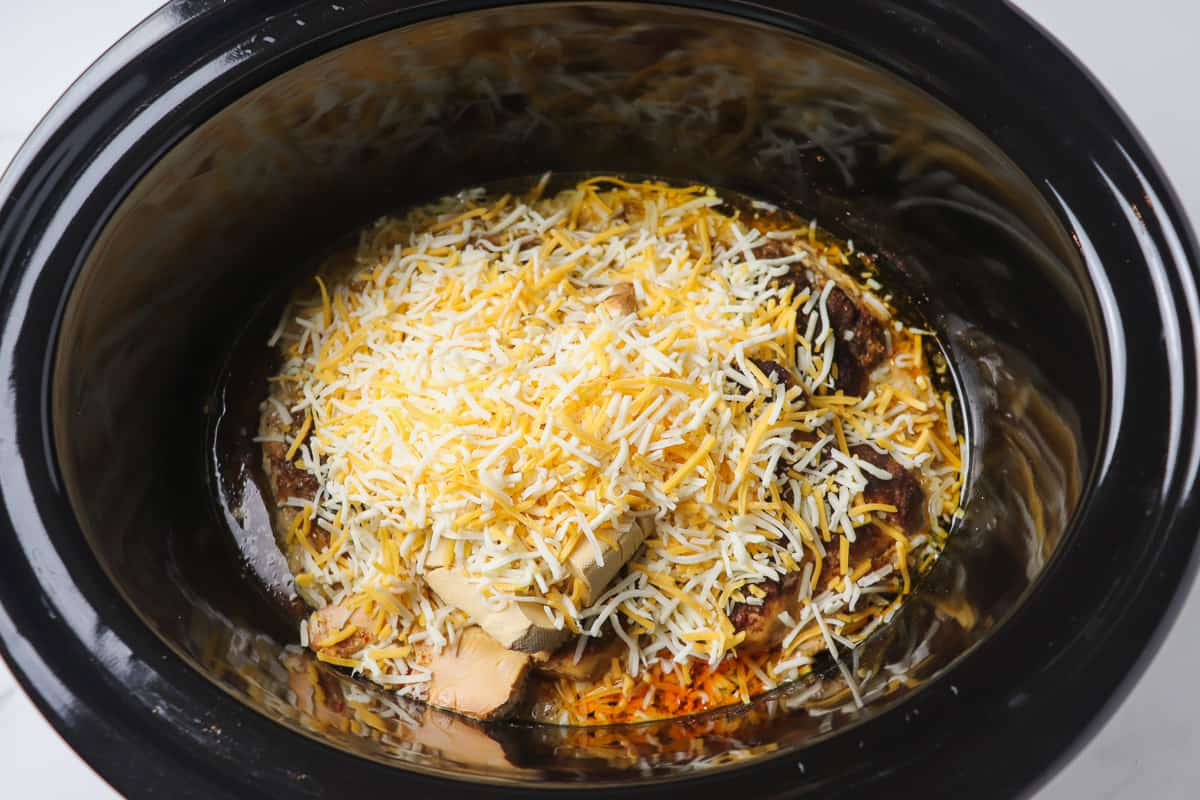 Once all the cheese is melted and everything is mixed together, you're ready to eat!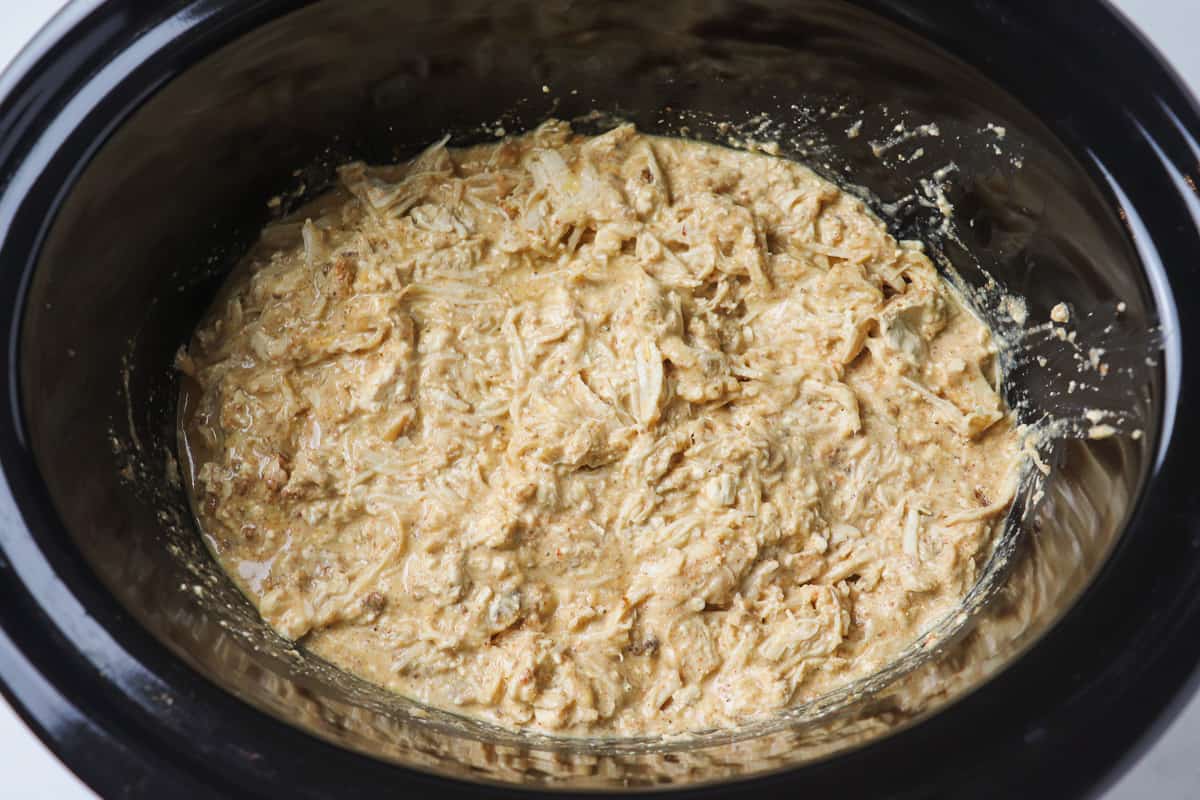 How to Serve
My favorite way to eat this is probably by dipping it with corn chips. Tortilla chips are good too!
It also makes a great filling for nearly any type of Mexican dish:
Tacos - soft or crunchy
Burritos
Enchiladas
Quesadillas
Taquitos
To make this into baked taquitos, put this filling into the small fajita-sized tortillas, roll them up, and bake at 425 degrees for 15-20 minutes.
Calories Per Serving
A serving of this Crock-Pot Mexican chicken recipe has 234 calories. One serving is ⅛ of the recipe or about 5.5 oz.
If you watch your portion size, this recipe can certainly fit into a low-calorie diet.
This recipe is also low carb (4g carbs/serving) and keto-friendly!